Projects Overview Template
Keep it clear and simple with this intuitive template.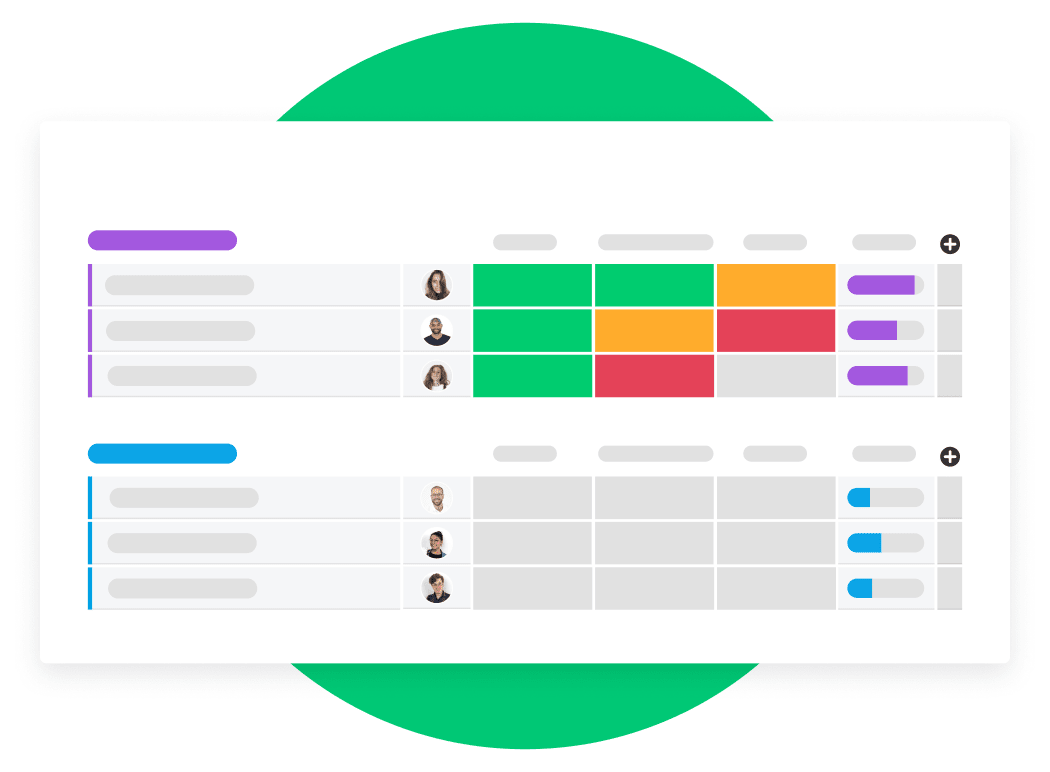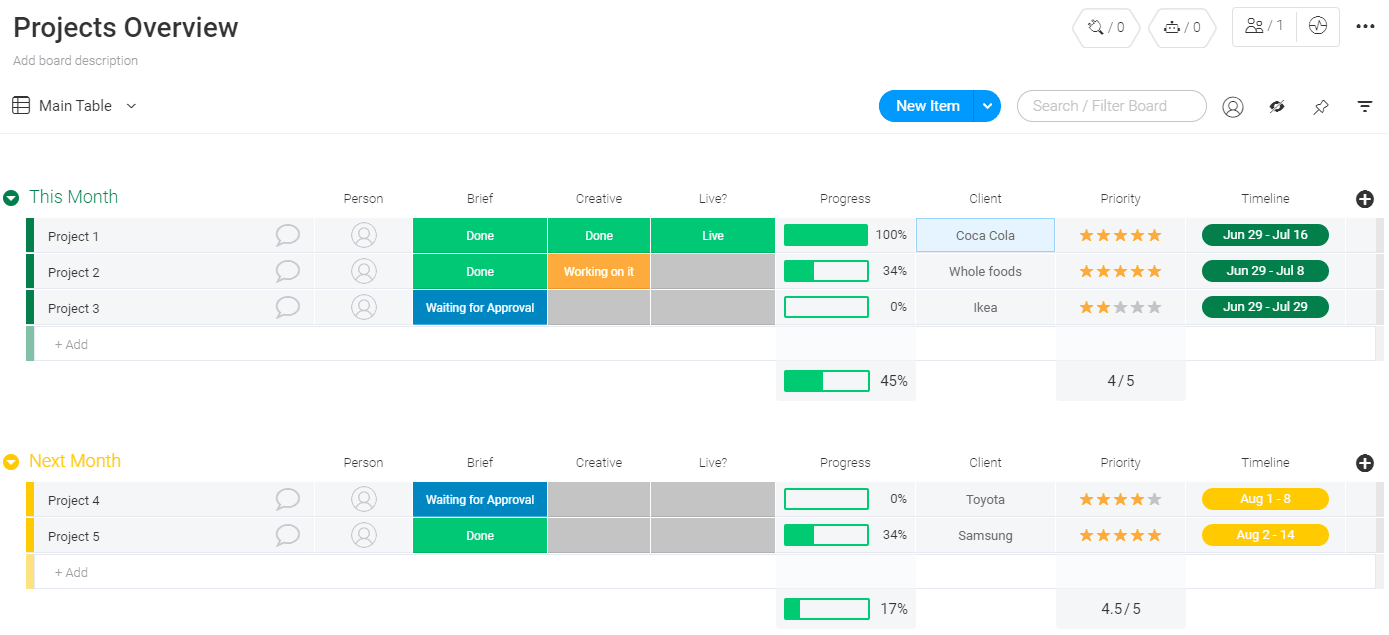 Are you looking for a way to give managers, stakeholders, audience members, subordinates, or colleagues some insight into what your projects are all about? This project overview template will not only help you accomplish that but also tell why the project is an essential undertaking. This template will clearly and concisely explain the vital points of the project, keeping your team well informed. In a glance, you will gain insight into which projects are being undertaken, the status of each, progress, client, all the way to the timeline. You can add new projects to the template, alter schedules for each project, and start conversations with team members.
With our specialized projects overview template in your toolbox, there is an array of possibilities for you. You will not just create a better project implementation structure and organize projects but also gain the key to initiating projects.
What are the benefits of using this template?
Easy Excel export and import:

Export this template to Excel with just one click; Also, Import your Excel spreadsheet easily - turn it into a beautiful monday.com board in just a few steps.

Use it for projects of all sizes and types:

Whether you're undertaking a simple project or collaborating with different teams to complete a massive project, this template is a one fits all kind.

Prioritize projects:

With one click, you can sort projects based on urgency and priority so that you see which ones need quick attention and execution.

Customization:

This template also allows you to add extra rows and columns for items you feel are relevant to your projects.
Use our Projects Overview template now!
(and many other visual and intuitive templates)