Project Planning Template
Plan your projects visually and easily with this template.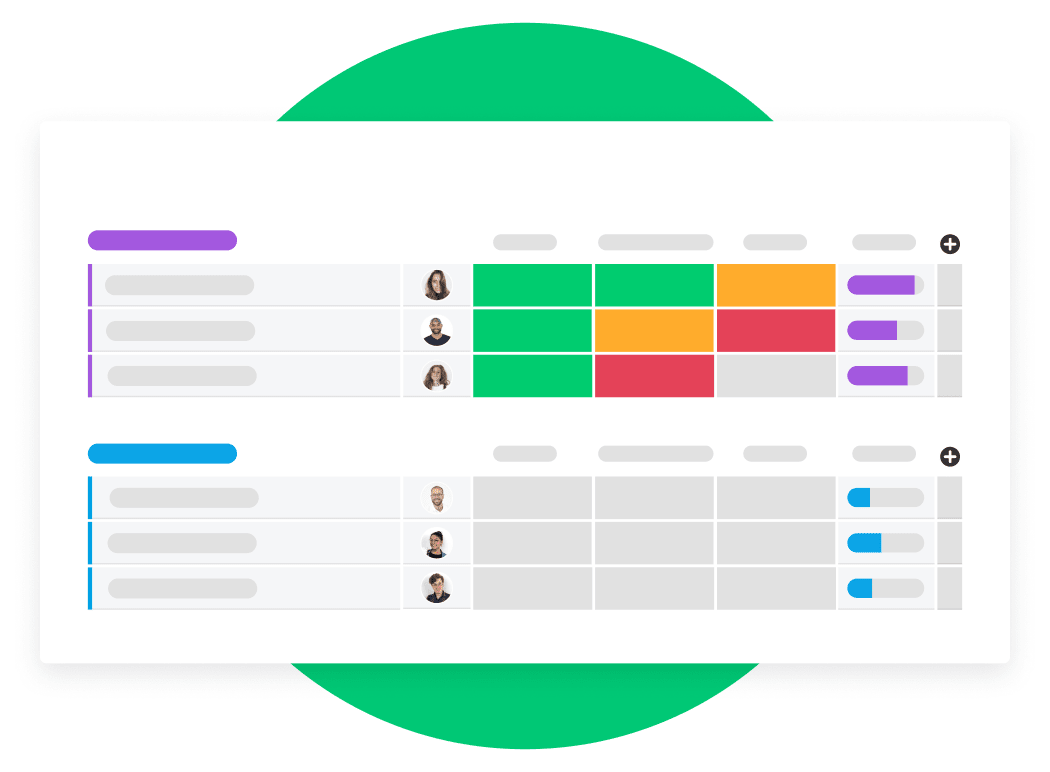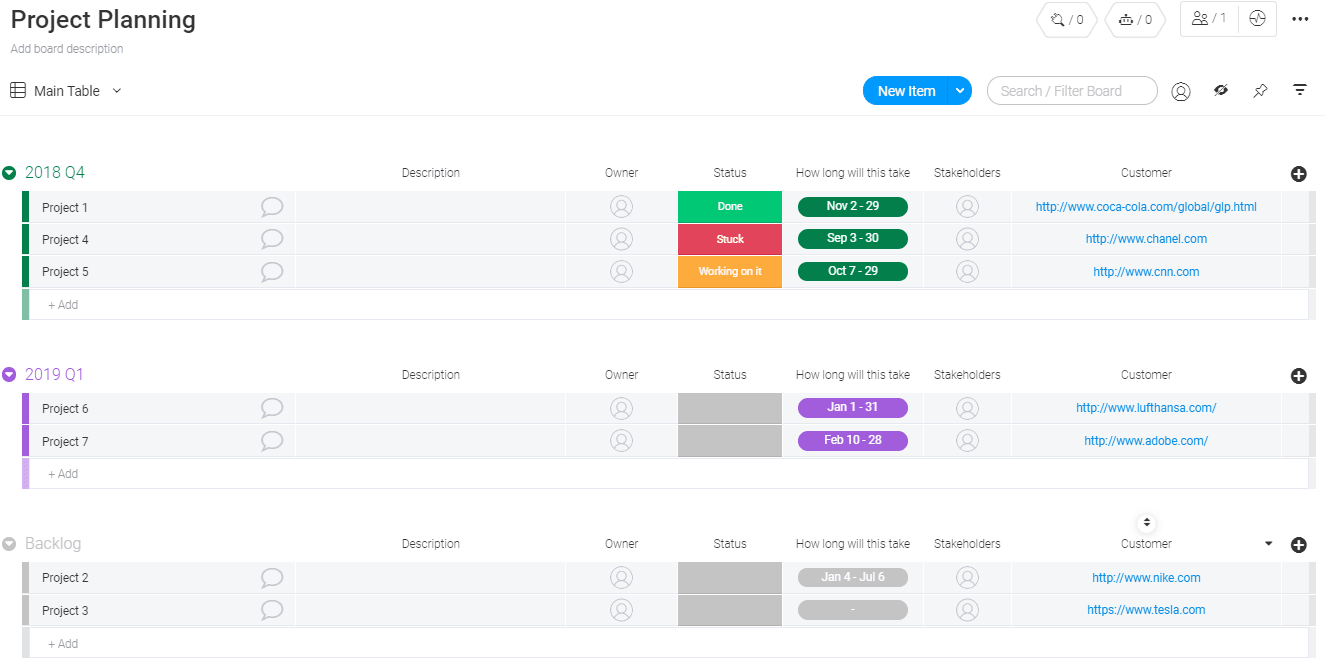 In all honesty, project planning is a tough undertaking. Anyone outside project management will look at a project and see the start and finish, but as a project manager, you understand that goals, schedules, milestones, and much more are all components of a project. To make the job easier, this project planning template will help you stay ahead of the project planning process. You can scope all the work and break it down into smaller, manageable components; then move on to schedule and assign all tasks required to complete the project. You could also use this template to manage tasks and workloads as changes occur.

Easily capture your project's timelines, task owners, statuses, and action items in a single dashboard. You can also collaborate with your project team in real-time without ever missing the latest updates. There is also a view for every individual on the team – each can choose a favorite way to visualize the template.

What are the benefits of using this template?

Easy Excel export and import:

Export this template to Excel with just one click; Also, Import your Excel spreadsheet easily - turn it into a beautiful monday.com board in just a few steps.

Track your progress:

You can only track your project in you have something to track against, and this template will serve as a road map to project planning success.

Scheduling:

With our template, you can plan for projects that will actually be executed several months to come.

Shareable board:

This project planning board is shareable, and you can invite guests to it.
Use our Project Planning template now!
(and many other visual and intuitive templates)