Simple and intuitive
Portfolio Management Template
Enhance your portfolios and get a quick overview of the money invested.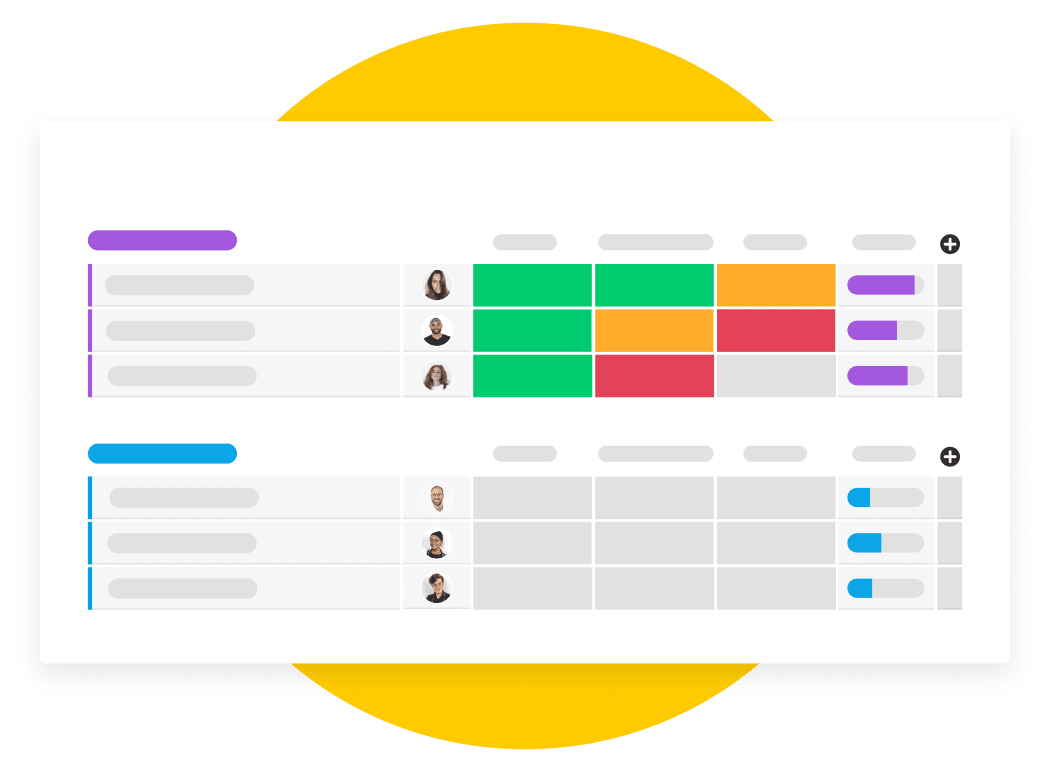 If you need a way to quickly update, share, and maintain your necessary portfolio information, then look no further than the portfolio management template.

Explicitly designed to give a high-level overview, this template provides a short, sharp snapshot and displays the overall health and profitability of a portfolio. Not only that, but you will be able to see the total amounts invested in companies that are currently active in your portfolio and the amount provided to businesses that are no longer part of your investment slate.
What are the benefits of using this template?
Record the board:
A column in which to record who is representing the portfolio on a company's board provides users a way to quickly identify the go-to person for more detailed information about the current performance of an investment.
Flexible interaction:
Some people are focussed purely on the amount invested in each company as well as those companies' current values. Others will want to know the last round of investment because they prefer to get in on the action in round A and maximize their potential ROI. No matter what an investor's motivations, interest, or risk tolerance, there is a way to display the data that speaks to them.
Quick start-up:
There's no need to input the portfolio information manually. Just copy and paste the data from an existing list, spreadsheet, or database, and the template will do the rest for you.
Use our
Portfolio Management template

now!

(and many other visual templates)