Organizational Plan Template
Efficiently and easily control your strategic planning and reach your objectives.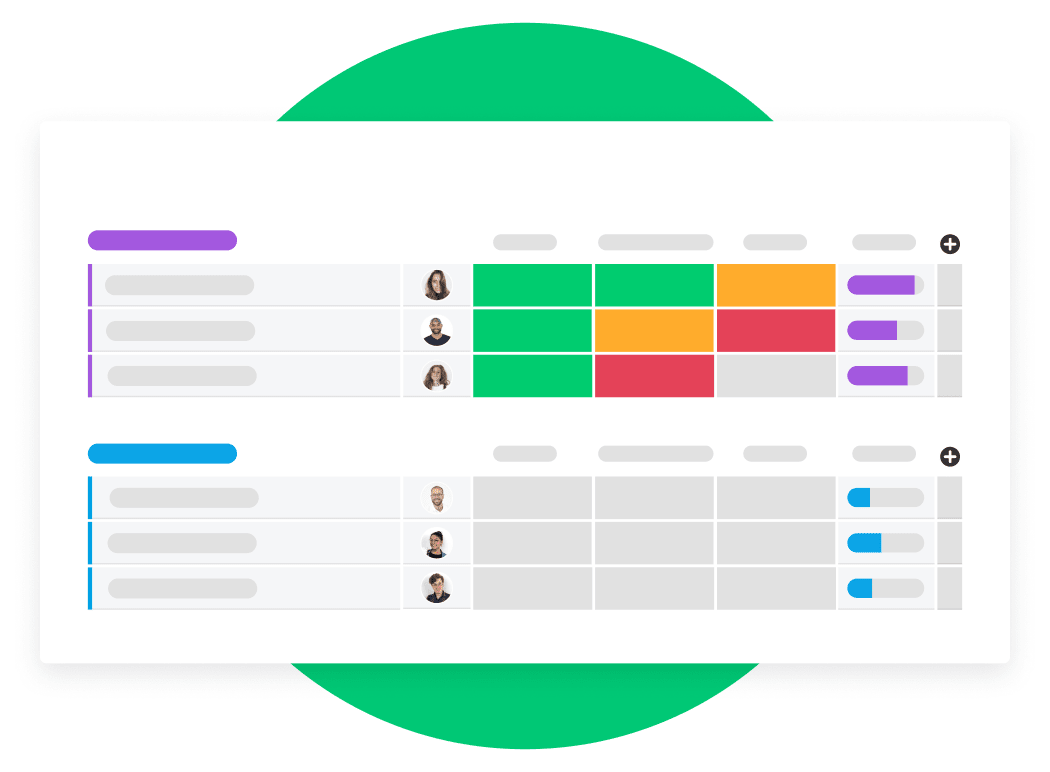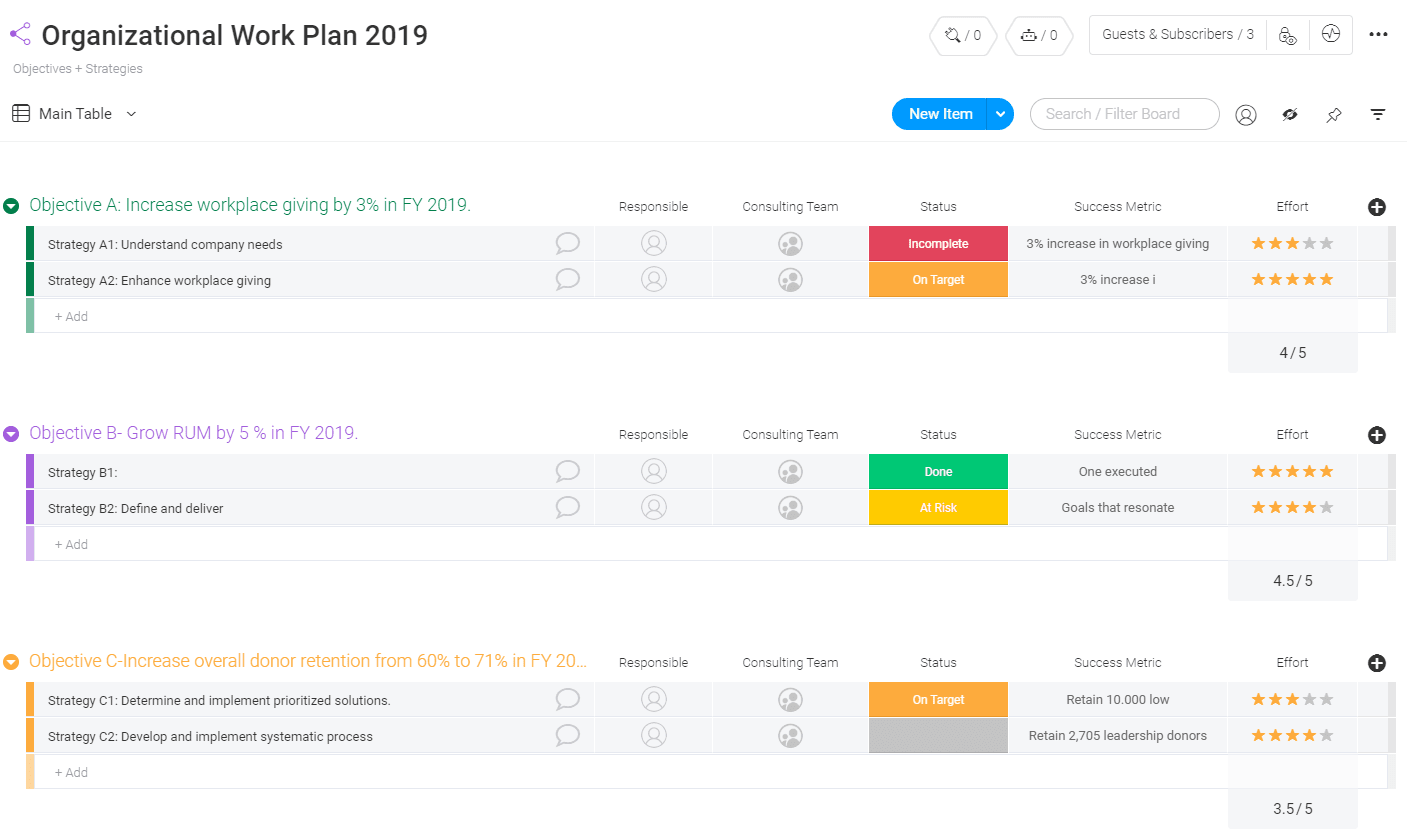 Keep track of your objectives progress
If it's your job to monitor the objectives your organization has set, then you need a way to track progress towards the goals of your business, that doesn't involve an overly complex web of files, calendars, alert systems and such, either in hard copy, electronic copy or a combination of the two.

The organizational work plan template provides you with a way to create a simple looking list of objectives, with multiple layers of information behind each and every element. Keep track of the people responsible for each objective, their targets, and their current progress while maintaining a user-friendly and easily manageable overview of your plan.
What are the benefits of using this template?

Export this template to Excel with just one click; Also, Import your Excel spreadsheet easily - turn it into a beautiful monday.com board in just a few steps.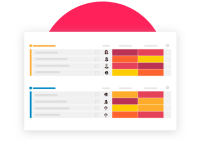 For each of the steps you record under a higher-level objective, there is a column for recording the current status of the task. This allows you to see, at a glance, how far along the road you are towards achieving success and identifying those objectives which you are at risk of not achieving.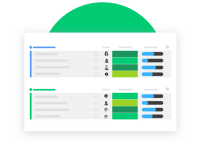 Integrate The Entire Organization
The more extensive your organization, the more likely it is that there will be staff and departments who work with conflicting programs and apps. By using this template, you can integrate over 1500 other apps and programs, making cross-company communication a breeze.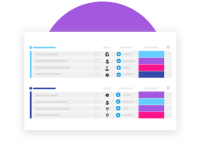 Use our
Organizational Work Plan

template now!
(and many other visual and intuitive templates)