Media Coverage Template
Keep your media coverage activities more structured and transparent with this template.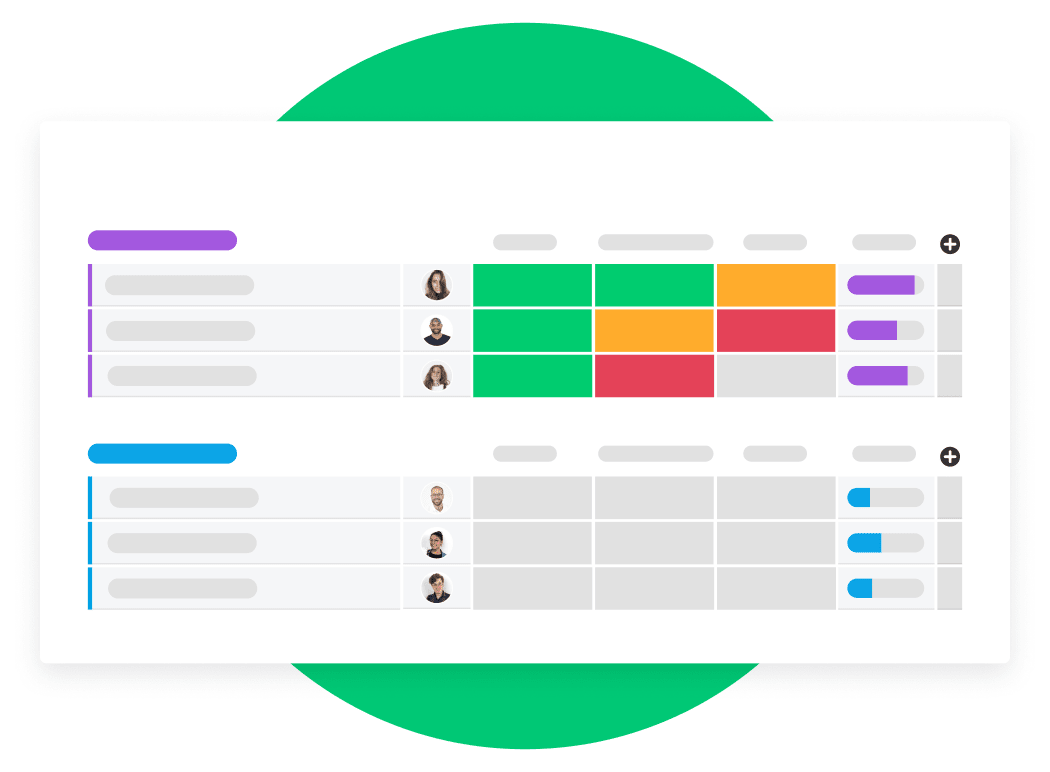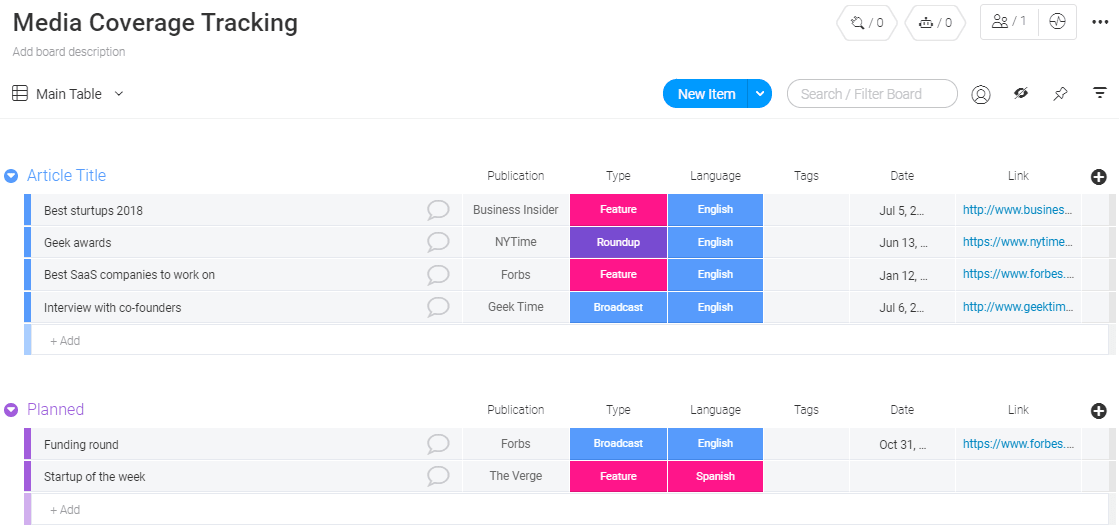 Are you struggling to understand and stay abreast of what's happening around your business? Monday.com makes tracking media coverage incredibly easy with their customizable template that allows you to stay up-to-date with the most recent trends, hot topics, and leading publications. This intuitive media coverage tracking template will enable you to sort articles from your favorite publications, engage other readers in conversations, and get pieces you need when you need them. You can also gain essential insights by identifying tags as well as visualize the coverage on different template views.
You will have media pieces relevant to many other team members in your company on one board for easy accessibility. Organize them with dates, in chronological order, with tags, languages, links, and by the publication.
What are the benefits of using this template?
Easy Excel export and import:

Export this template to Excel with just one click; Also, Import your Excel spreadsheet easily - turn it into a beautiful monday.com board in just a few steps.

Direct access to links:

Following pieces by different publications won't be a problem since this template provides direct access to all links, so you can pull everything you need easily.

Automatic notifications:

With this template, PR teams and other employees can receive instant notifications when there's a new piece or a scheduled release from a specific publication.

On-the-go:

Access this template wherever and whenever you need to with our mobile application.
Use our Media Coverage Template now!
(and many other visual and intuitive templates)