Legal Case Management Template
Easily plan and execute your cases and share their progress with your partners.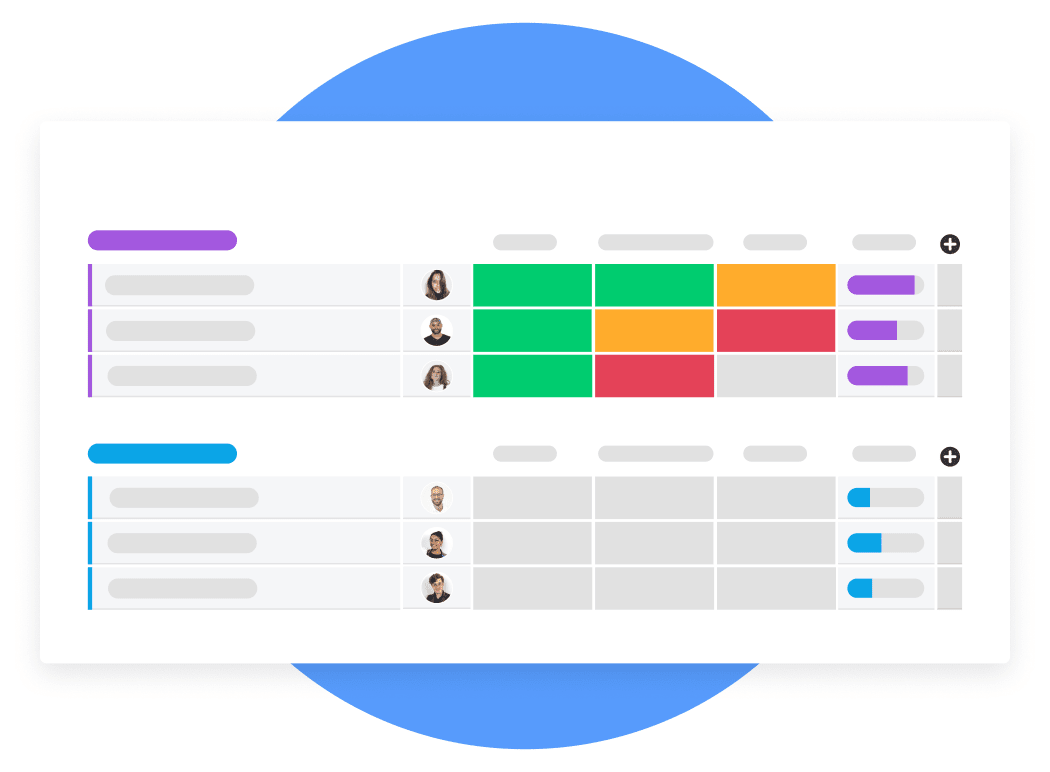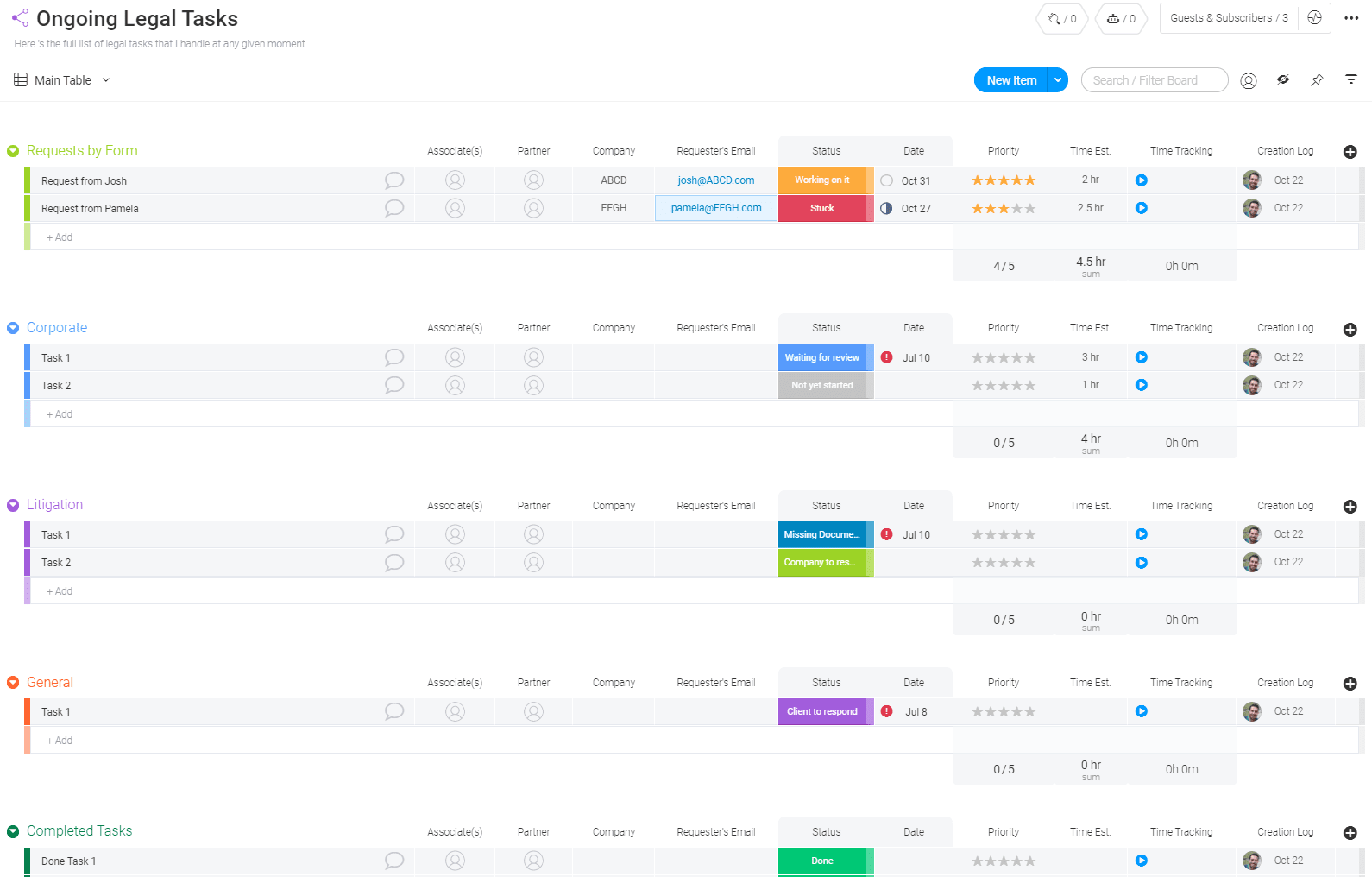 Stay on top of your ongoing legal tasks
Whether you are an independent lawyer working on multiple case files at once, a member of a firm with 100's of legal staff, an in-house counsel advising executives and staff, a pro-bono lawyer trying to help as many people as possible, in fact, whatever type of lawyer you are, the ongoing legal tasks template will help you stay on top of your busy workload.

Track which partner, associates or paralegals are working on the file, alongside other information such as your estimated time to complete a task, the due date, and the priority assigned.
What are the benefits of using this template?
Time:
The timer function, embedded into the template, provides a way to monitor and record the time spent on each task without leaving the window. Both real-time tracking, as well as manual input of work sessions, allow you to add any additional time spent. You can also use the "estimation of time" column and the priority assigned to the task and use your time in the most effective way possible.
Collate:
Keep the documents you need for individual tasks in the infoboxes connected to each item. Files, Q&A lists, activity logs, and more can be linked, so you have access to everything in one convenient location.
Interrogate:
See any piece of data in the template through a variety of views. The primary table display brings together all of your info while a simple click will provide another view displaying, for instance, your logged time for each of your tasks. Tasks can also be grouped by department, case, or any other metric you choose.
Use our
Legal Case Management

template now!
(and many other visual and intuitive templates)