High Level Project Plan Template
Easily focus on the project's deliverables and requirements.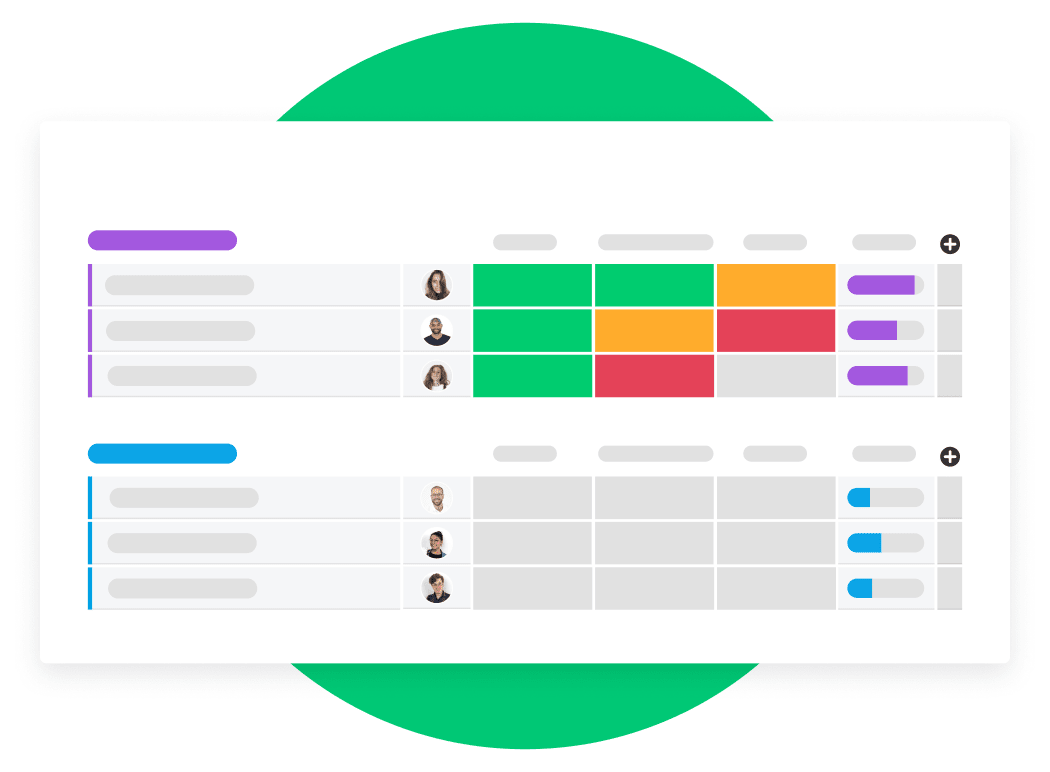 High-level project planning often involves focusing on establishing a project's deliverables and requirements and then moving on to track them. Managing a project's dependencies, goals, available resources, together with its budget and timeline, could be challenging, but with our high-level project plan template, you can get a clear overview of the project's scope and necessary resources. This template helps you create goals, create a timing to know how long your project could take to accomplish as well as include teams.
Our template is a perfect fit for project managers looking to point their teams in the best direction and ensure excellent communication between teams – it can be adapted to fit all project planning needs. You can insert new tasks directly on the dashboard, track and organize projects from initial design to approval.
What are the benefits of using this template?
Easy Excel export and import:

Export this template to Excel with just one click; Also, Import your Excel spreadsheet easily - turn it into a beautiful monday.com board in just a few steps.

Checklist:

Track everything you need to do before final project approval to ensure you always stay ahead of your deadlines.

Drag-and-drop:

You no longer have to keep copying and pasting since our template lets you rearrange items and columns just as you would please.

Integration capabilities:

You can make this template more effective by integrating it with some of your favorite tools, including Outlook, Gmail, Slack, and much more.
Use our High-Level Project Plan Template
(and many other visual and intuitive templates)