Design Tasks Template
Try it now!
Adding and organizing design tasks is easier when you can organize everything in a visual way with the right template. Align your team on the design tasks that need to get done, see who's working on what, assign designers to new tasks, set due dates, and prioritize with color-coded labels.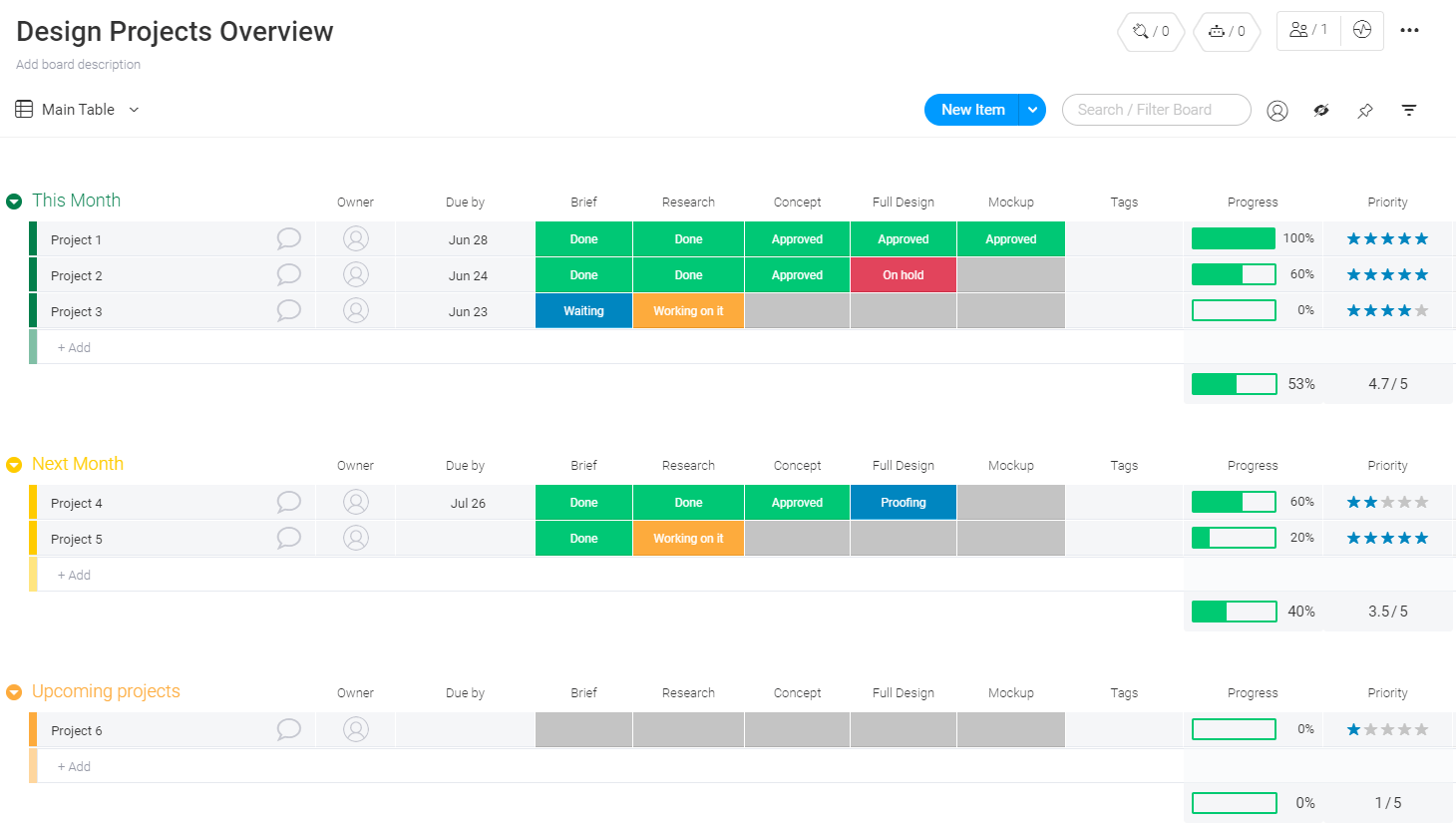 The benefits of using this template:
Customizable forms: Create a creative brief form with everything you need to know from requesters to significantly reduce delays caused by the back-and-forth communication in the creative process.
Automated notifications: Automatically notify a teammate any time a design asset is complete or waiting for review. Also, receive automated notifications any time a teammate adds a new design task.
Dashboards: Have more clarity around resource allocation so you know when your team will be at capacity and when you will have more time to take on larger projects.
Use this template with monday.com