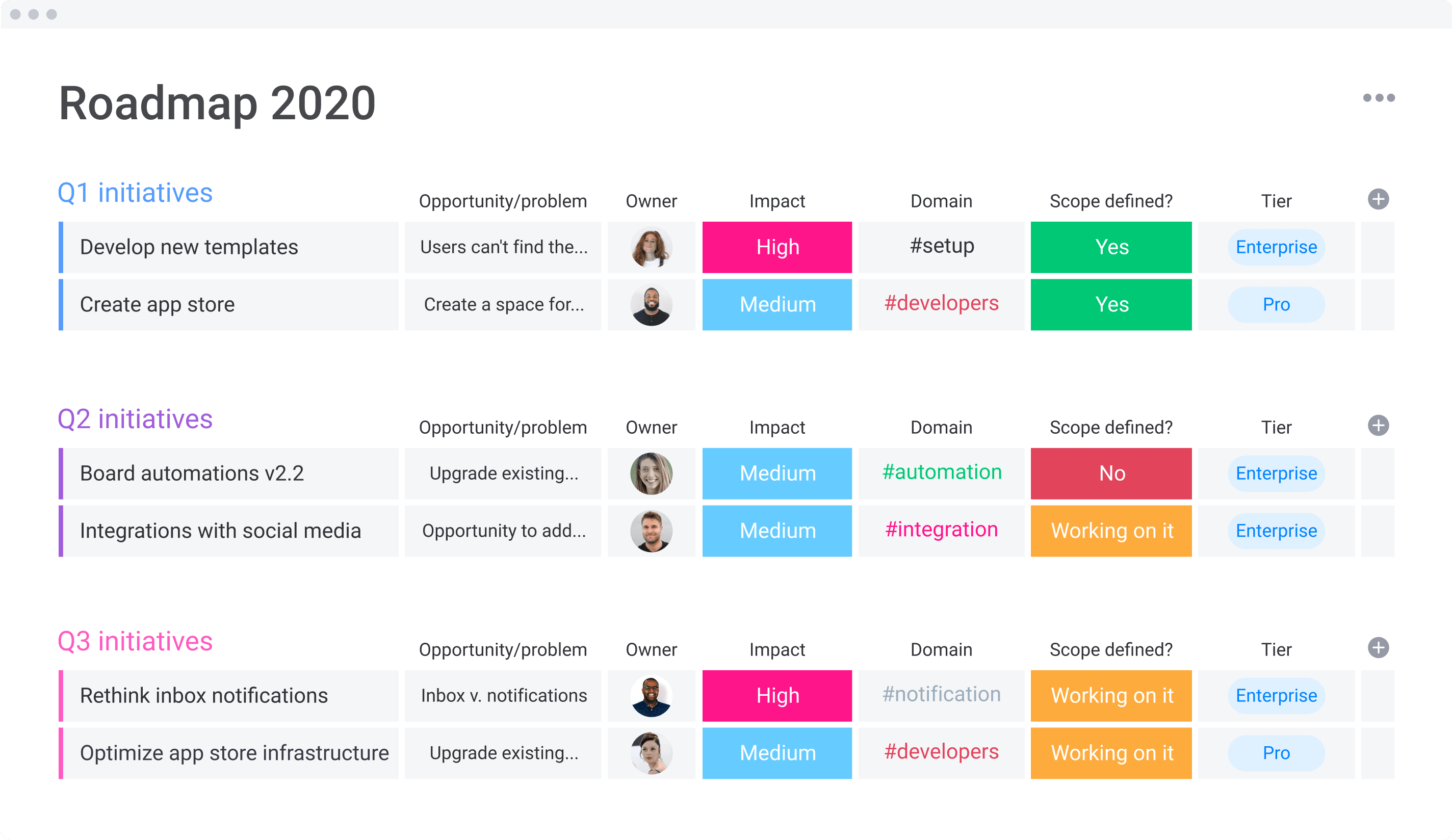 Scrum Software Development
Plan your roadmap, track progress, and manage your cross-functional team.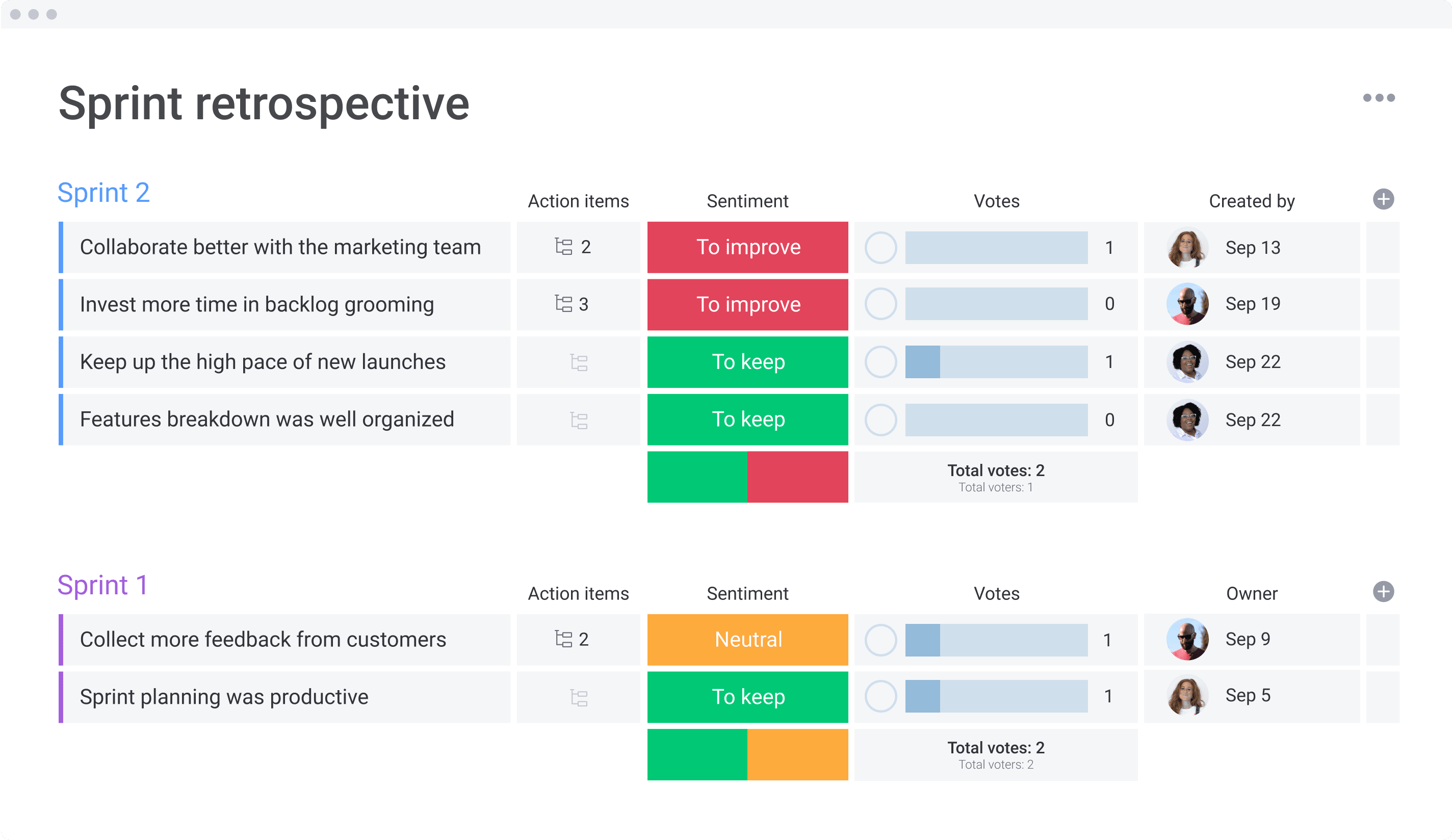 Sprint retrospective
Run a sprint retrospective to continuously improve your team's productivity.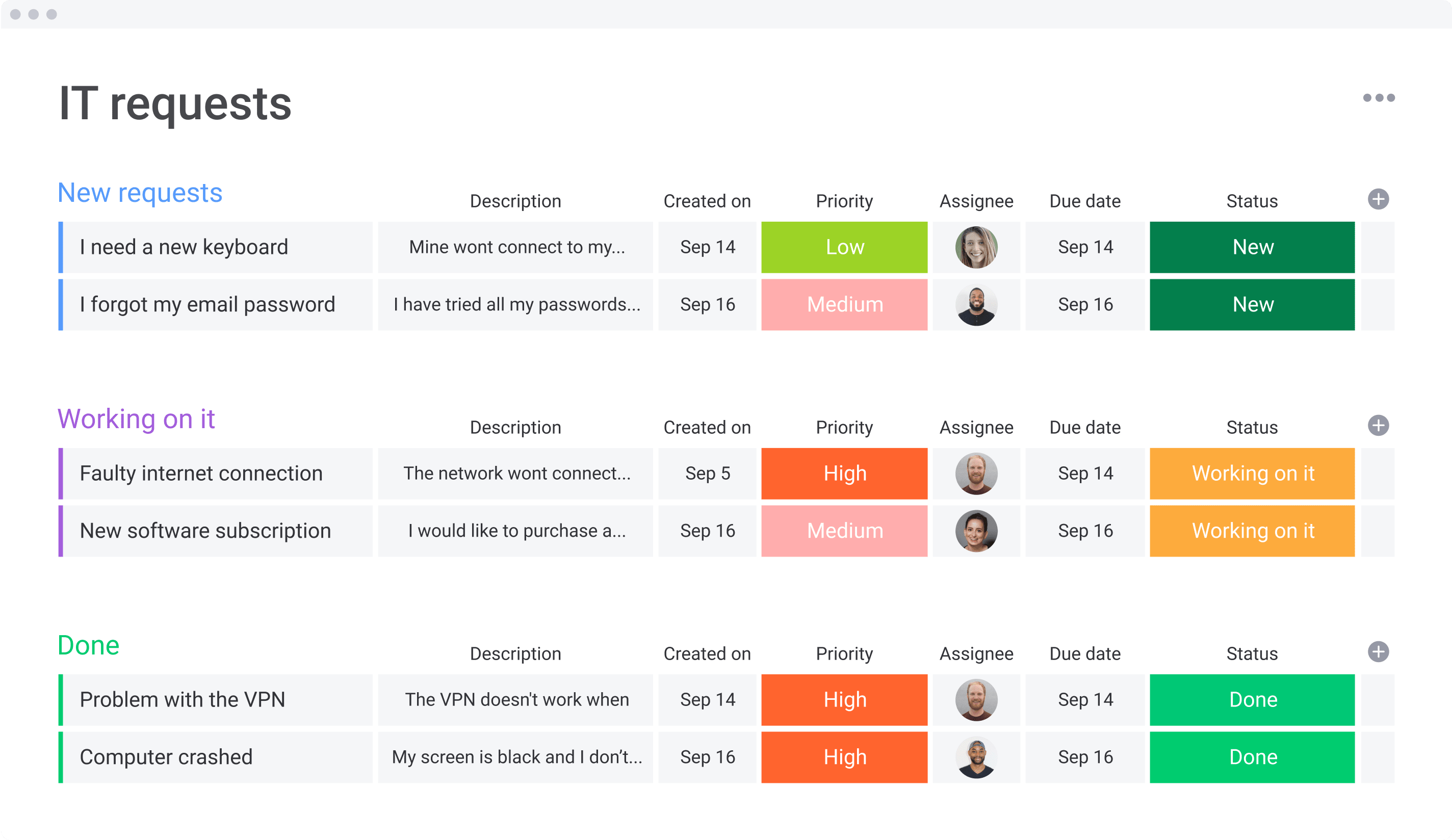 IT service desk
Manage IT requests and incidents with a centralized ticketing system.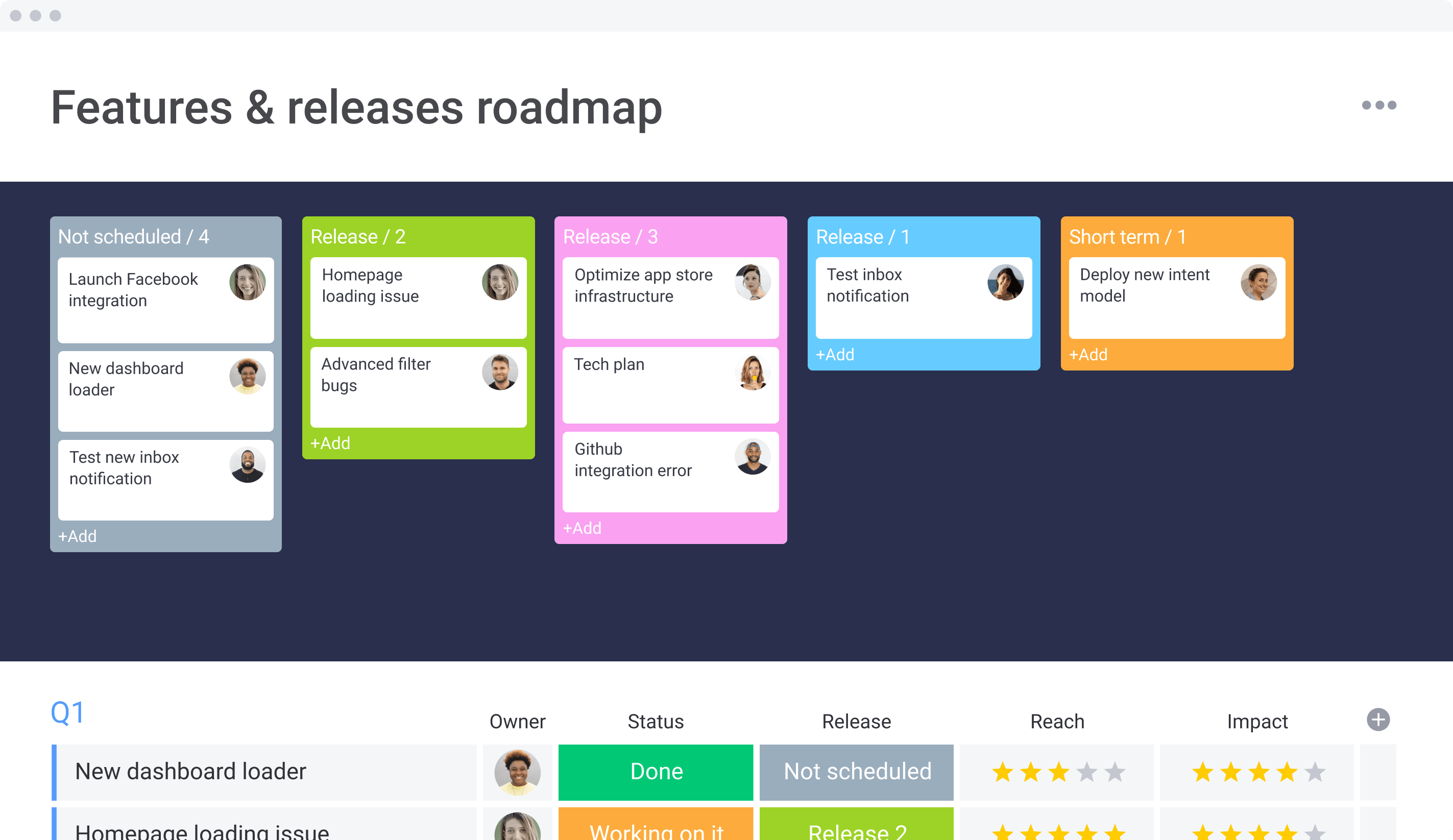 Features and releases roadmap
Easily plan your features roadmap and product releases.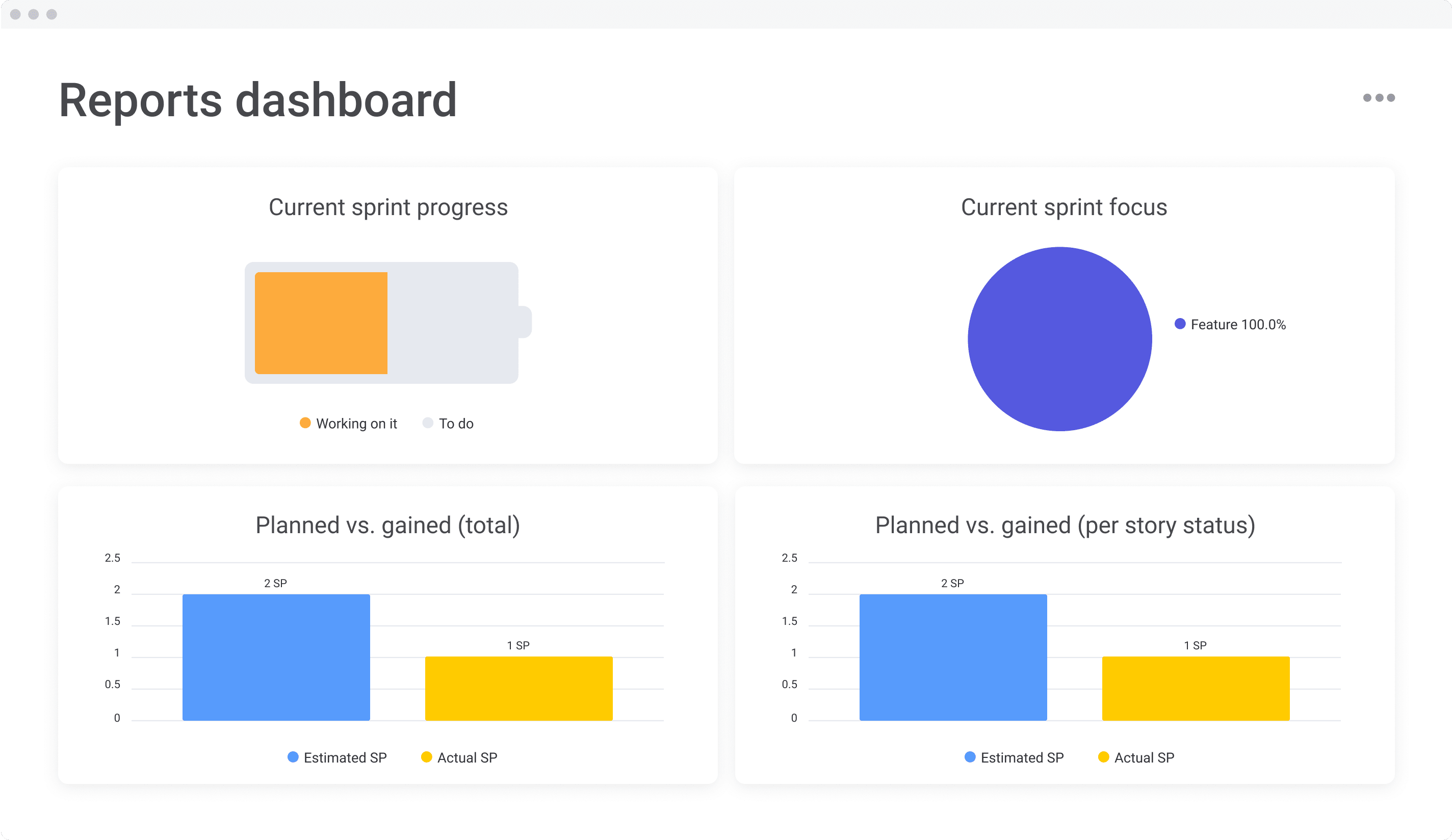 Product planning
Manage your development team's sprints, epics, and stories in one place.