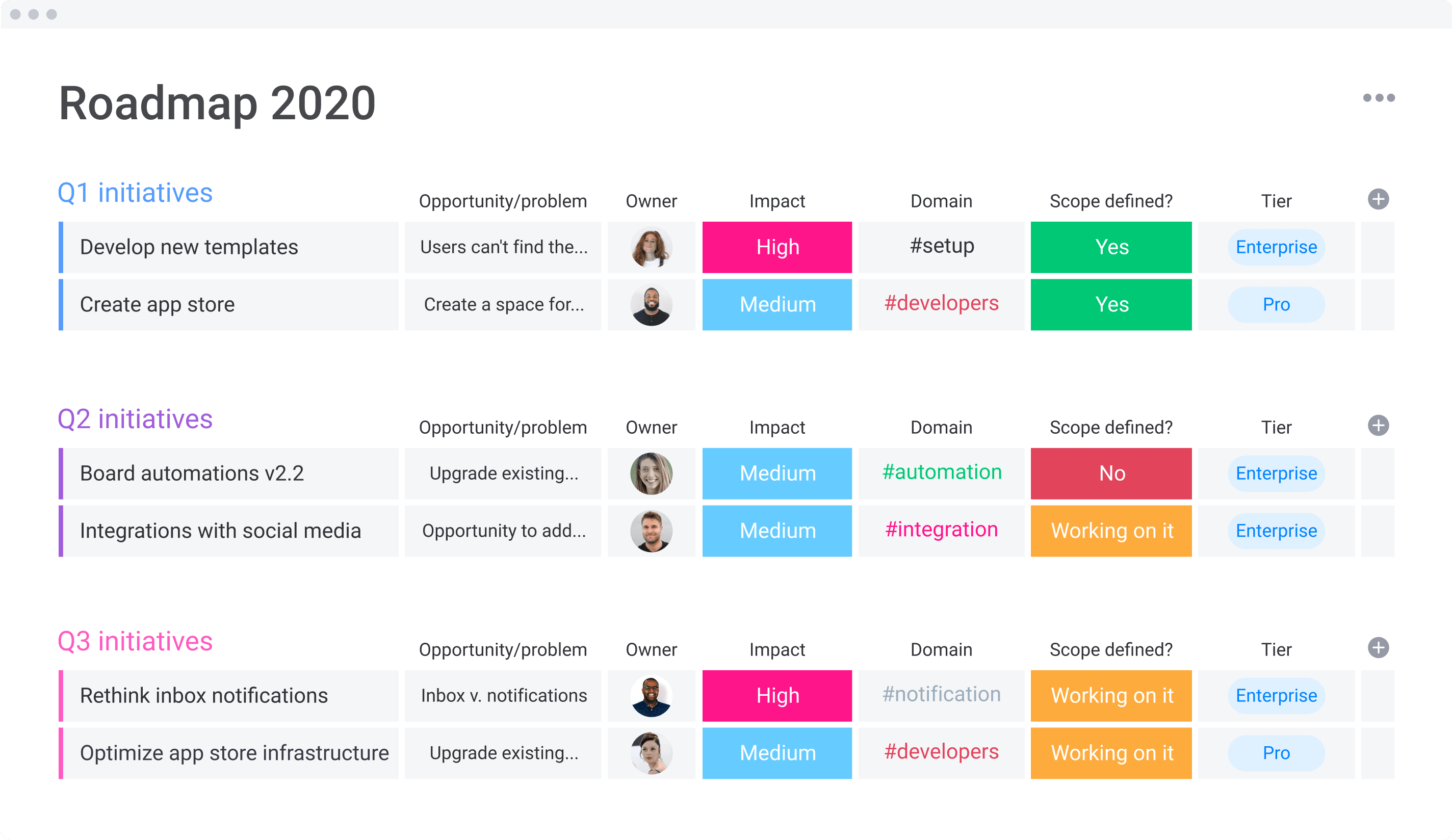 Product Development
Plan your roadmap, track progress, and manage your cross-functional team.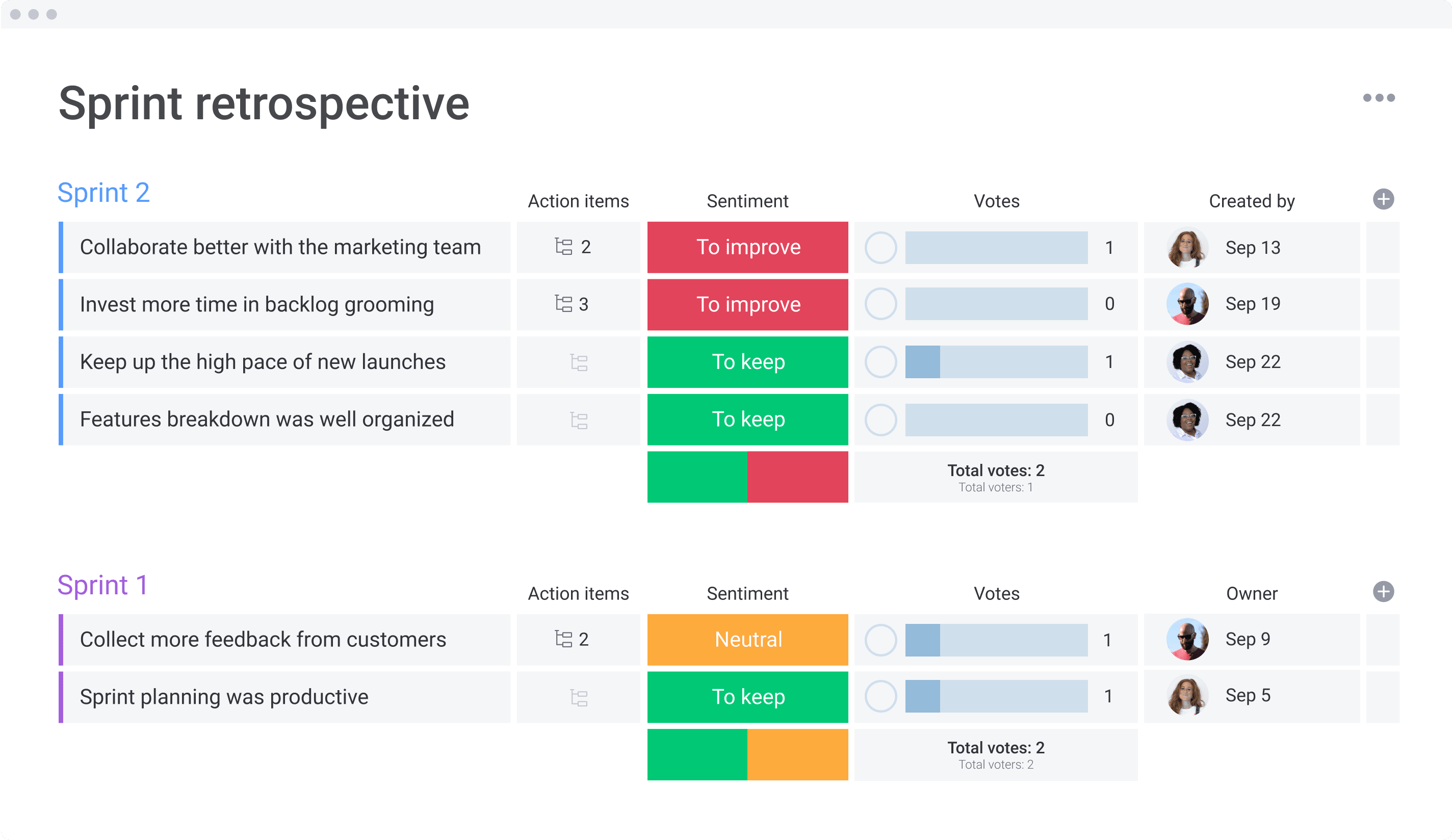 Sprint retrospective
Run a sprint retrospective to continuously improve your team's productivity.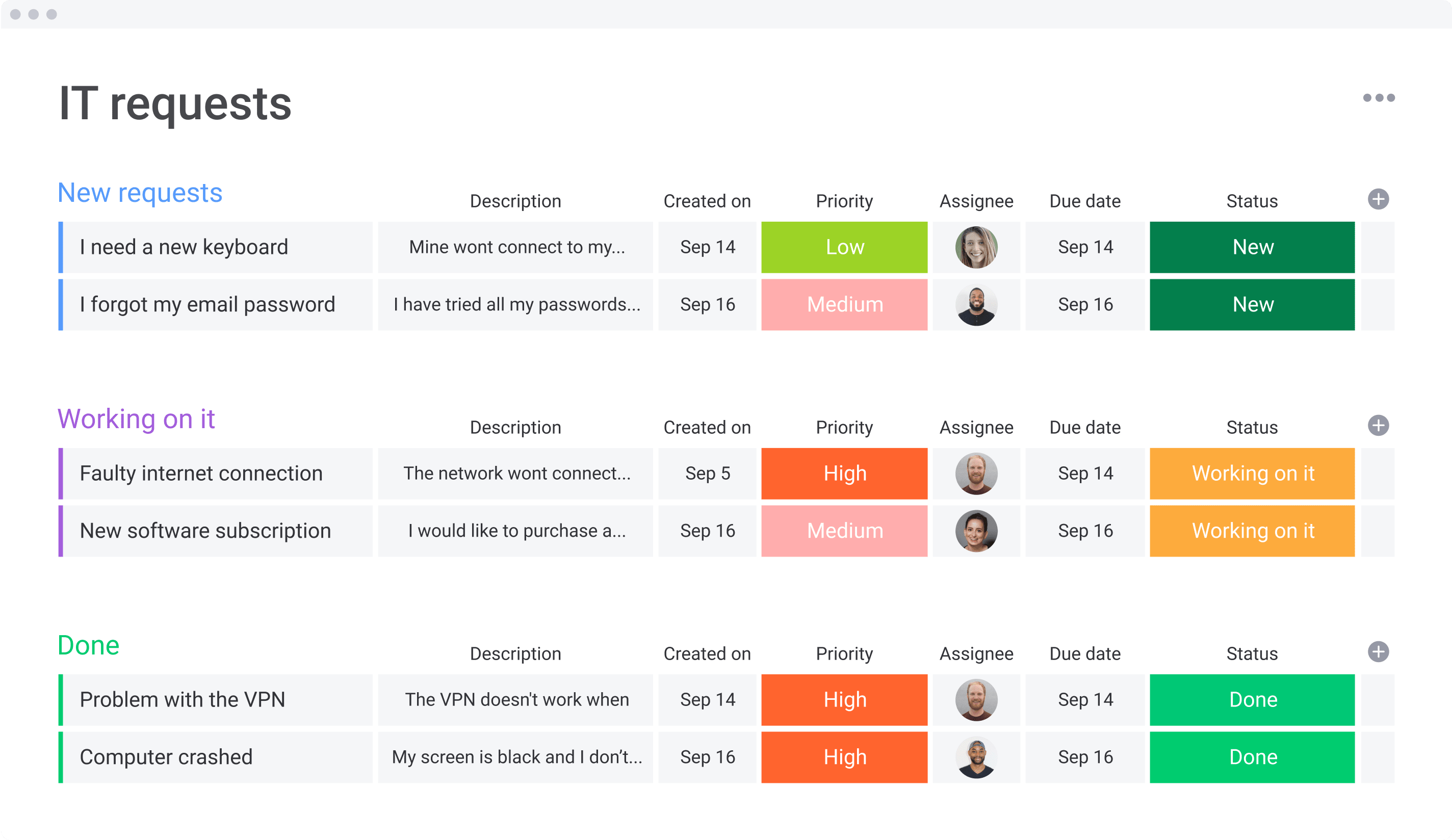 IT service desk
Manage IT requests and incidents with a centralized ticketing system.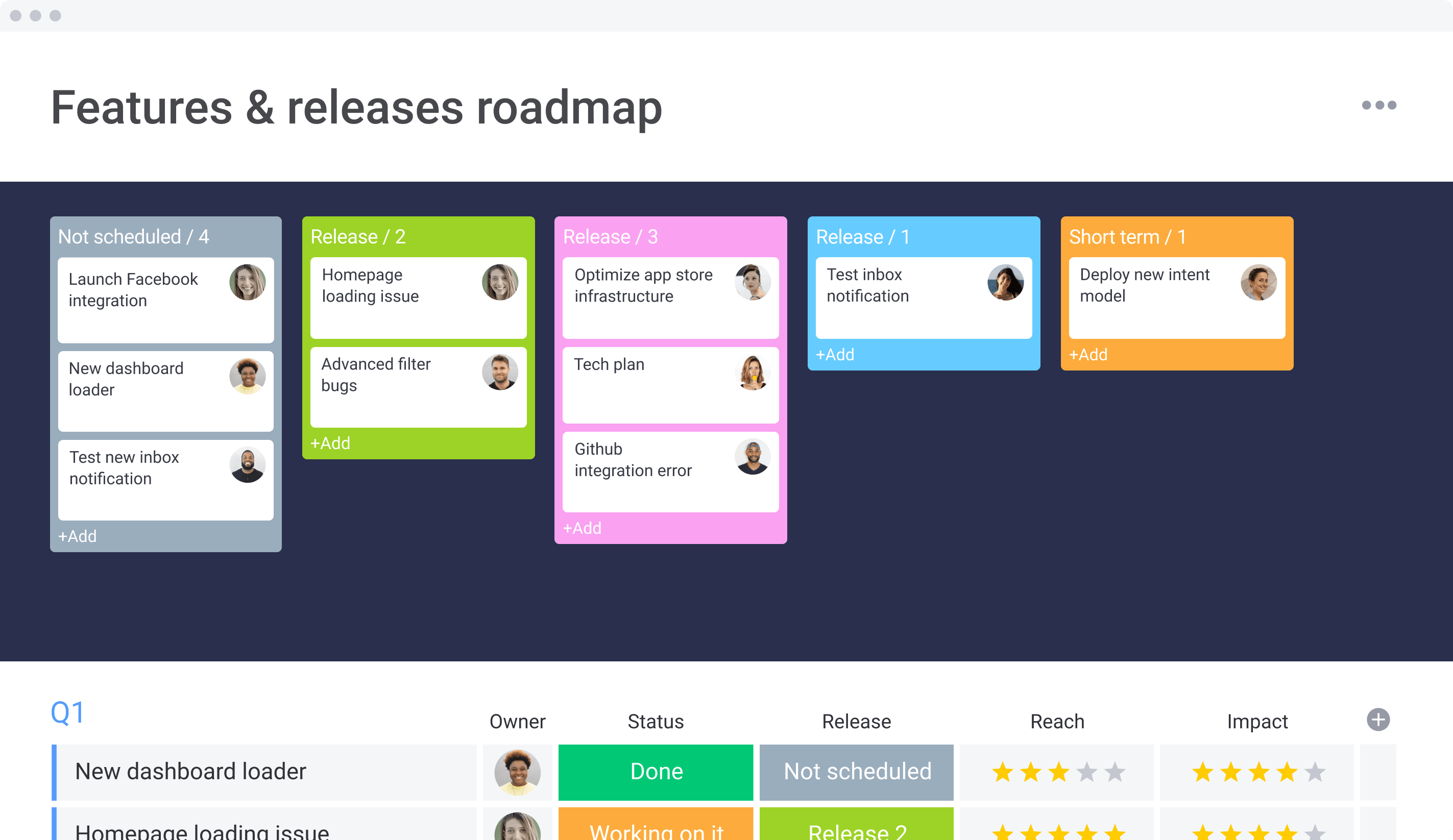 Features and releases roadmap
Easily plan your features roadmap and product releases.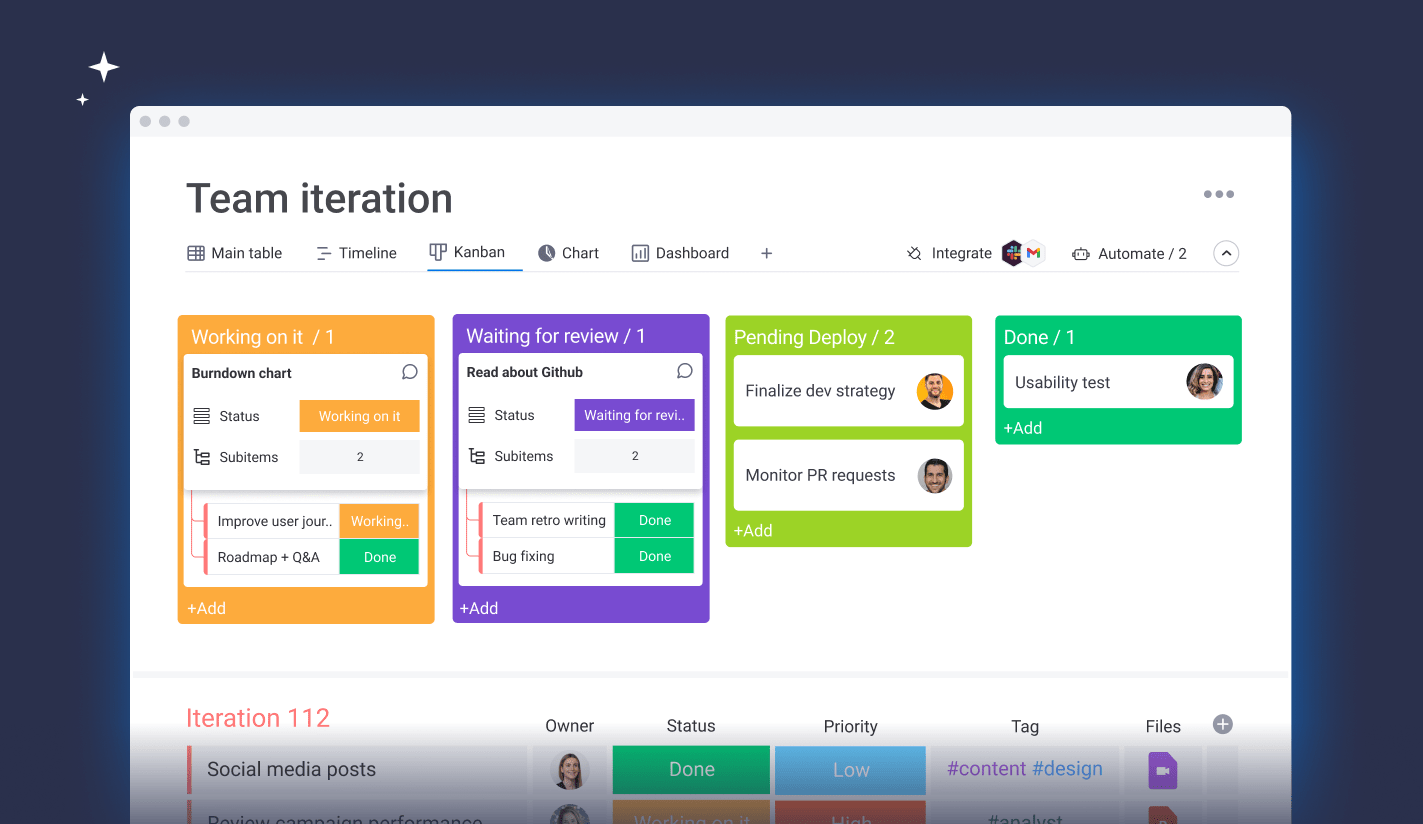 Kanban software development
Work more efficiently by visualizing progress and balancing workloads.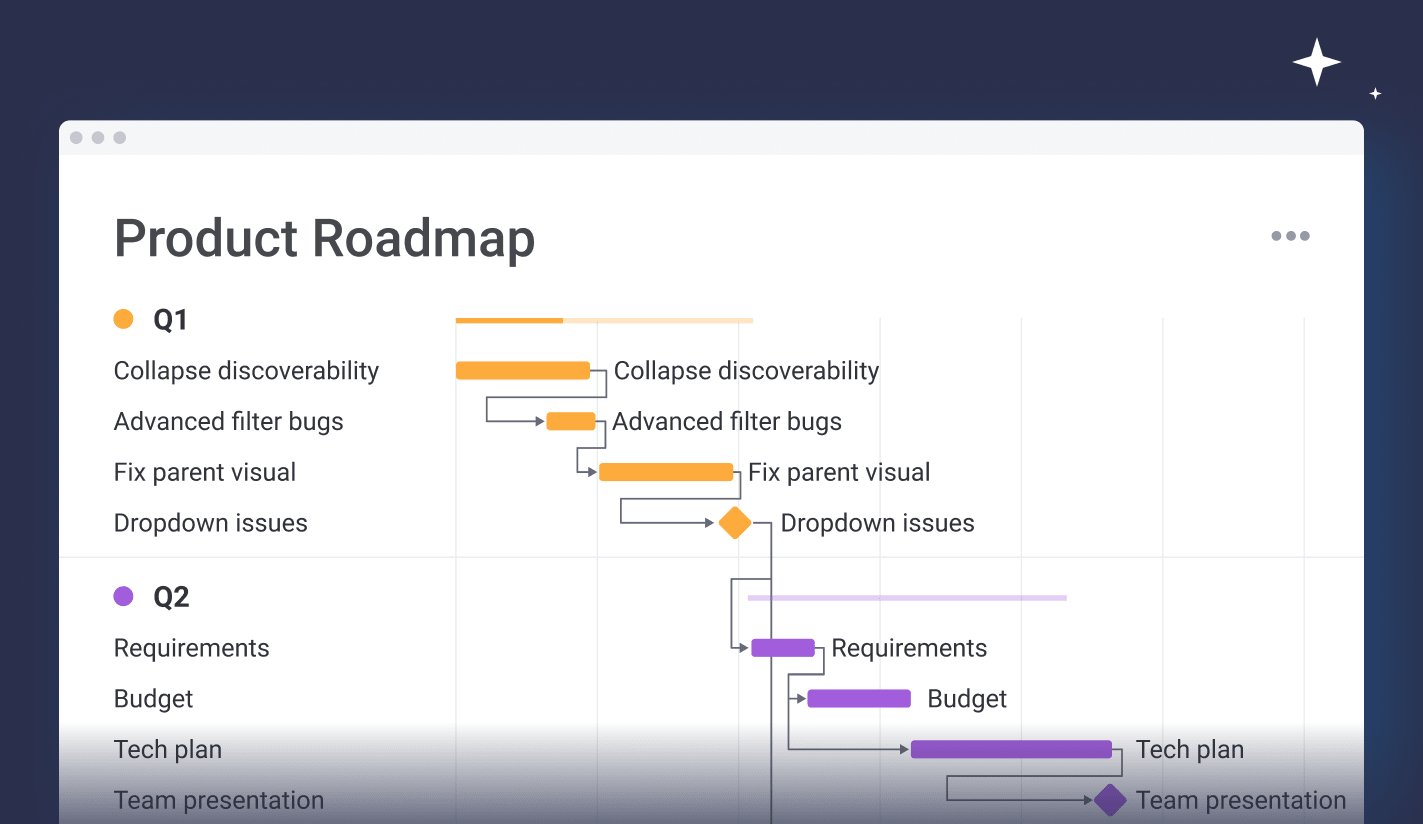 Product Roadmap
Gain a high-level overview of your upcoming roadmap. Create accountability for team members, manage timelines, and more!