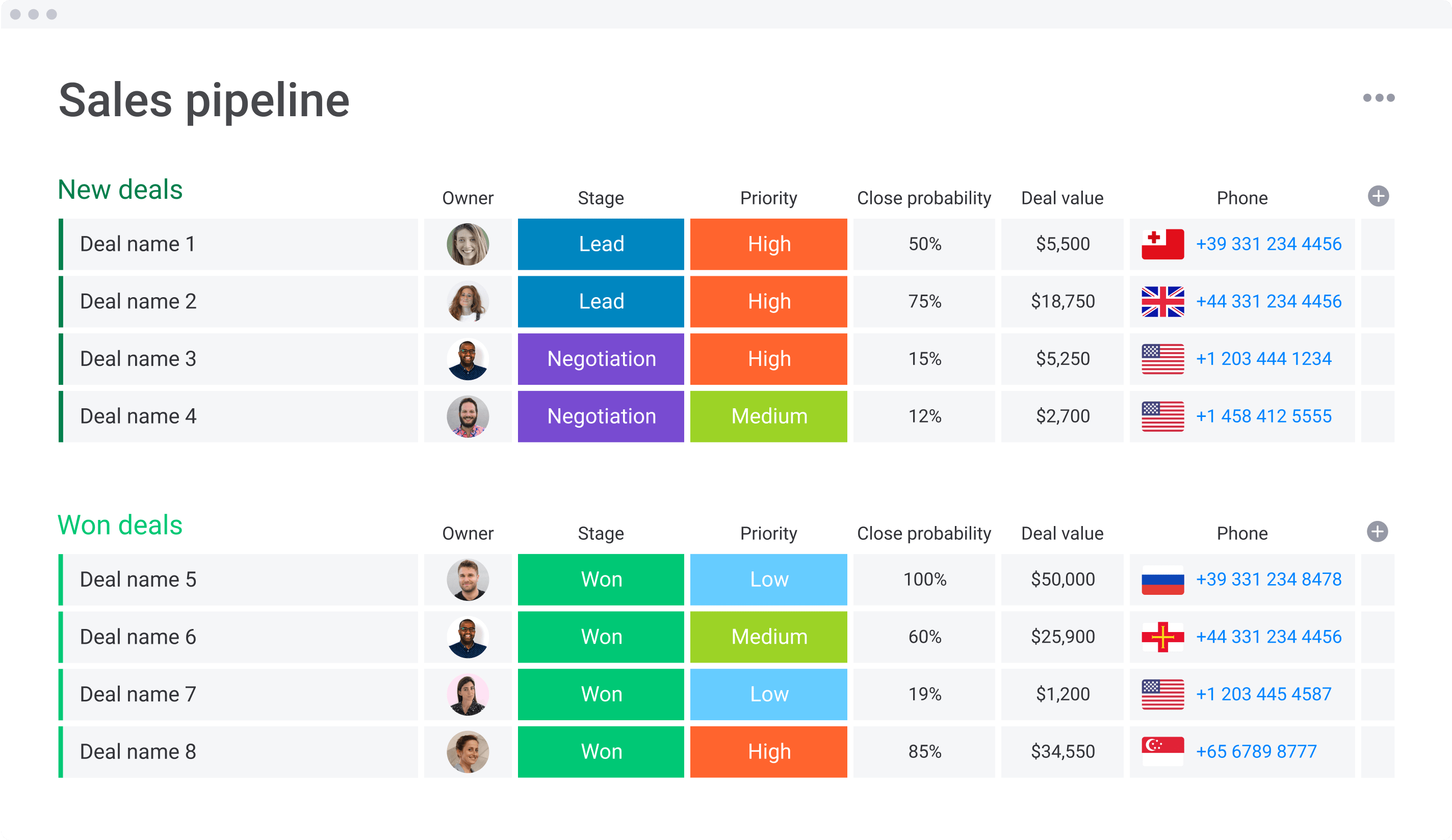 Basic CRM
Manage contacts and deals in one place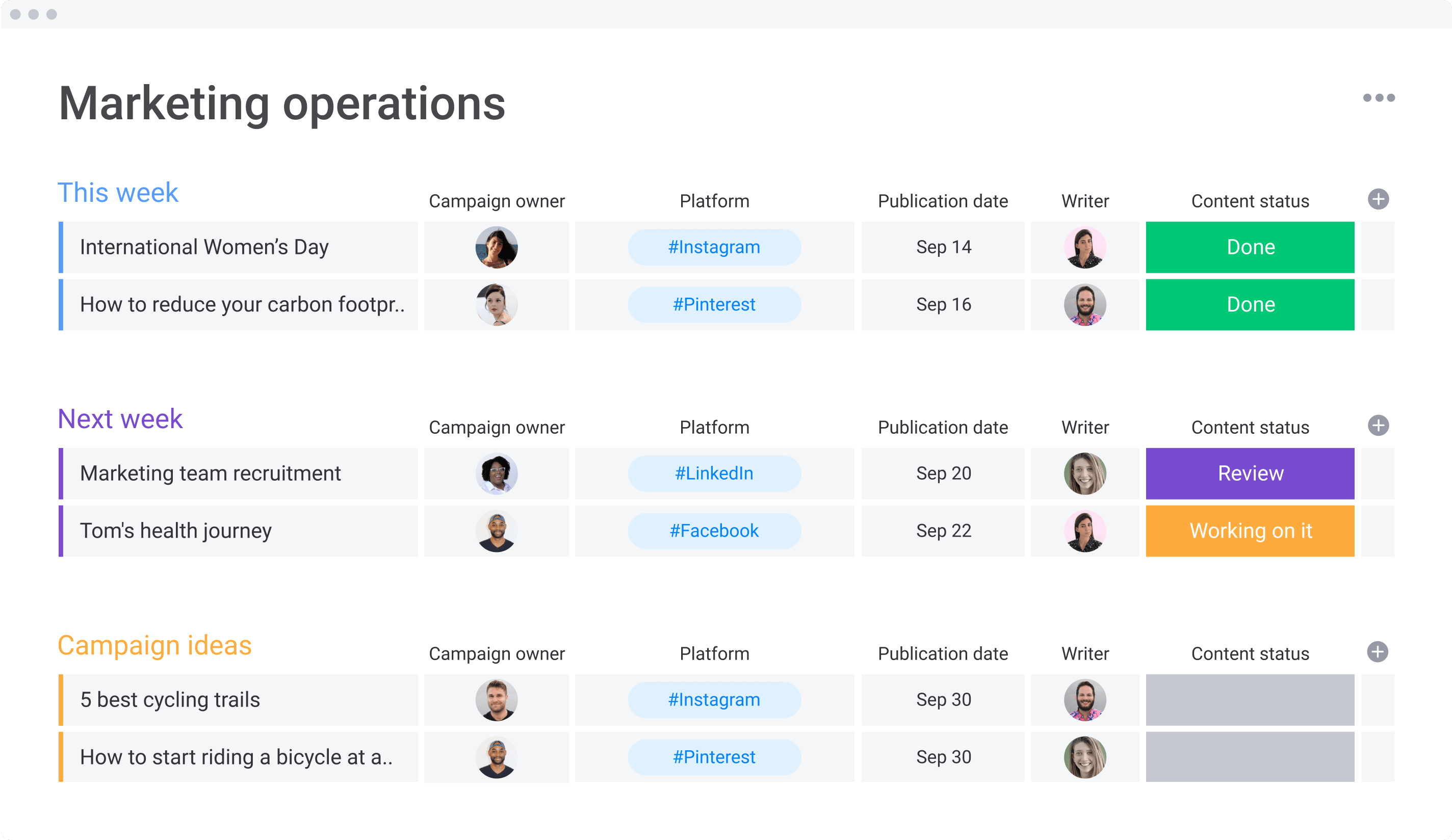 Marketing activities
Centralize and manage all marketing operations in one collaborative place.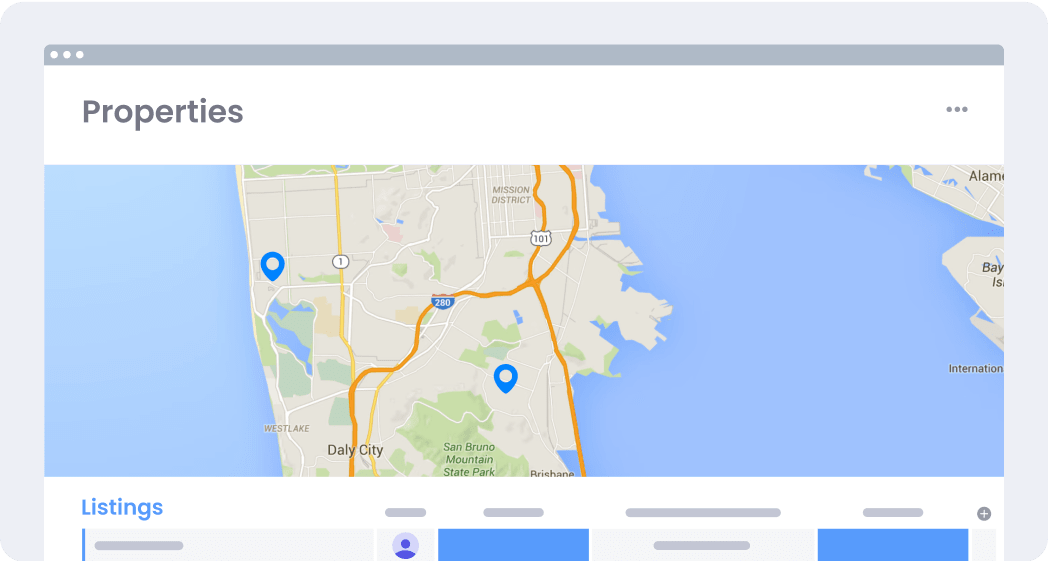 Real estate CRM
Manage all real estate business operations from one central database.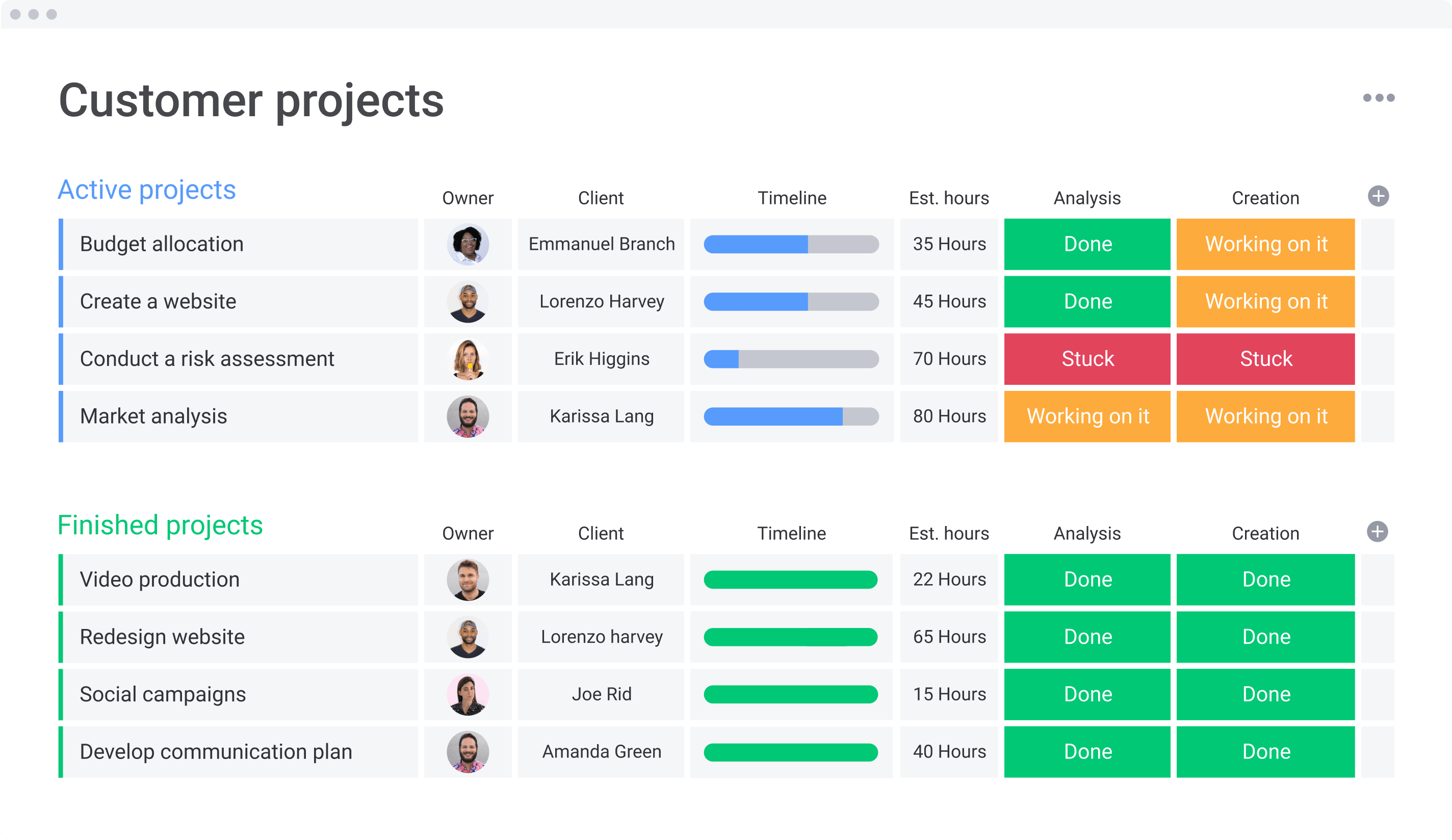 Customer projects
Stay up-to-date with a customer-centric project management template.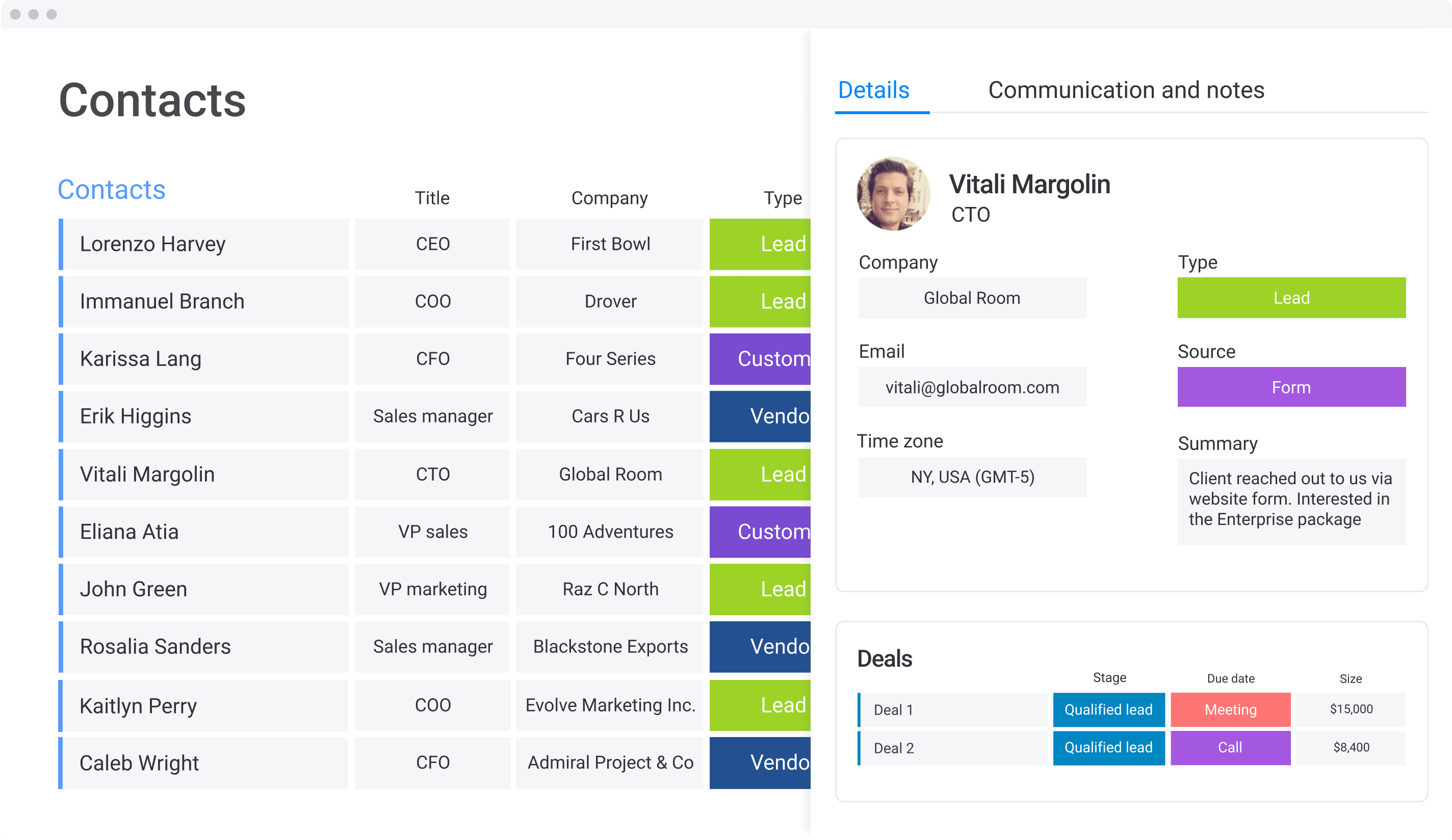 Contacts
Keep track of all contact information in one, secure place.
Supporting sales materials
Centralize, manage, and track all sales materials from one organized place.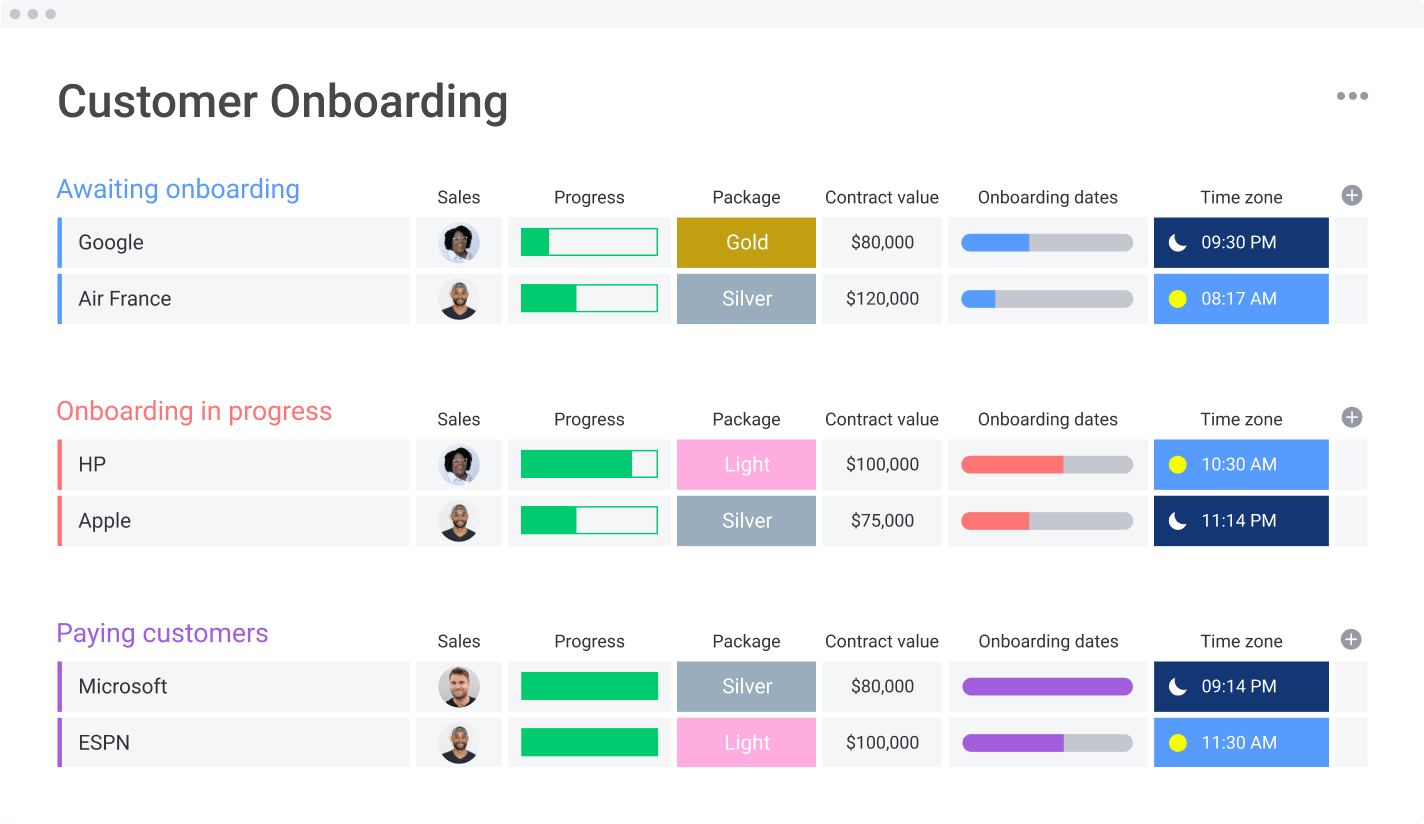 Customer Onboarding
Manage the entire process of your client's onboarding in one place.