Get your dynamic budget plan template
Whether you need a personal budget, household budget, or department budget, track your income, expenses, and savings goals on this visual, customizable template.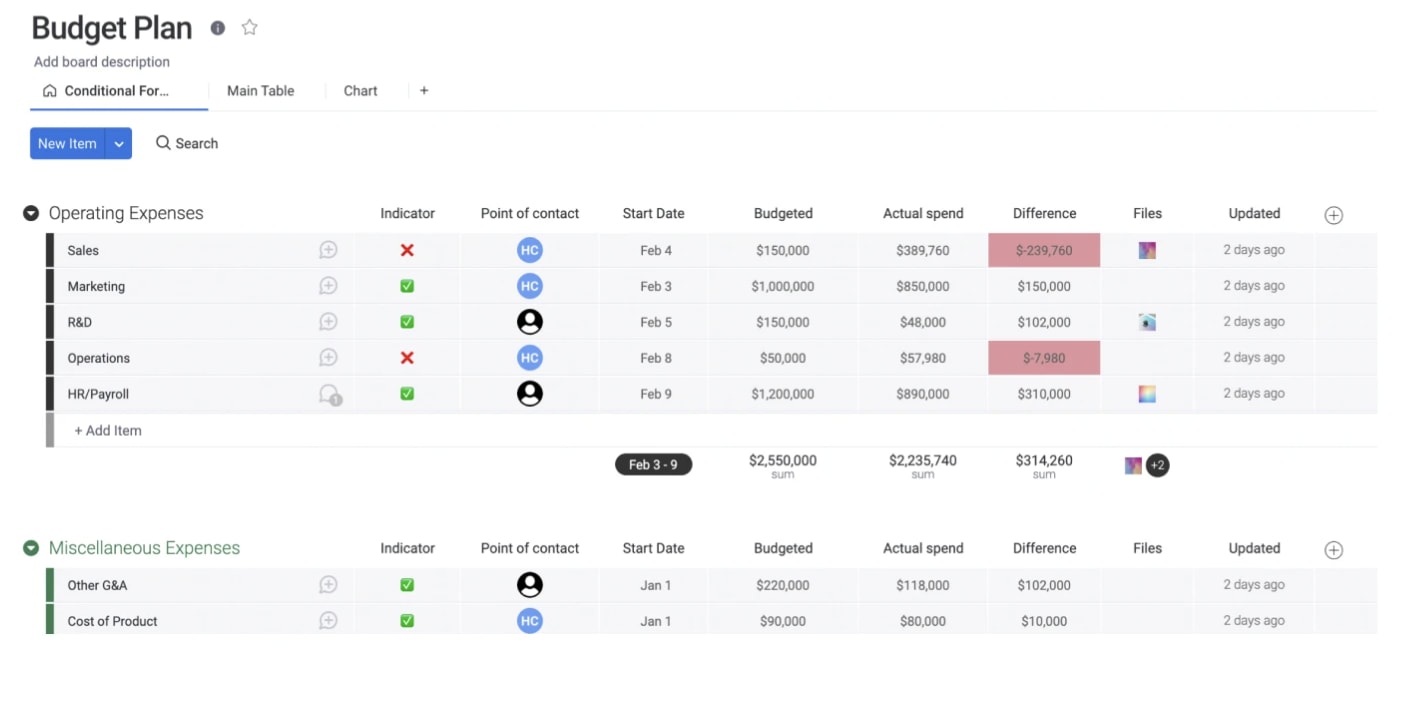 How do I create a project budget in Excel?
Creating a financial goals budget on Excel can feel complicated. You'll need to navigate columns, formulas, what-if scenarios and more. Or you can simplify the process and use monday.com Work OS. On our budget plan template, anyone can create a customizable, colorful, and intuitive budget spreadsheet and see information at a glance.
Here's how it works...
Get the budget plan template now!
With drag and drop functionality, you can see and organize data in a way that makes sense for you. Customize columns to suit your needs. Our Numbers Columns help track intended budget, actual expenses, and spending and our Formula Columns quickly interprets your numbers.

Organize, adapt, share, and customize your budget any way you'd like with monday.com.