5 Tips on Managing Partner Relationships
Manage your partners, communicate effectively, and increase your ROI together
The Importance of Partner Management
Having strong partnership can make a tremendous impact on your business. If it's a good partnership, it can scale your company to new levels. If the partnership is bad, it can cost you valuable time and money. How effectively achieve partner management is a topic that is not discussed enough. The main reason for this is that each company has different types of partners and different requirements for each partner. Yet, there are many things that are common to successful partner relationships such as communication, relationship building, trust, transparency & mutual interest. Here are some tips to help make sure you are on the right track to building a successful partnership!
1. Create a shared partnership vision and roadmap
Before you formalize your partnership, you need to make sure that the partner and your team are aligned. Share your visions with one another, including targets and milestones. This will help you prevent unexpected surprises. Be transparent and share your company vision and plans too. It will create a higher level of commitment from the partner and any other stakeholders. You can use a collaboration tool to do facilitate this as seen in the example below: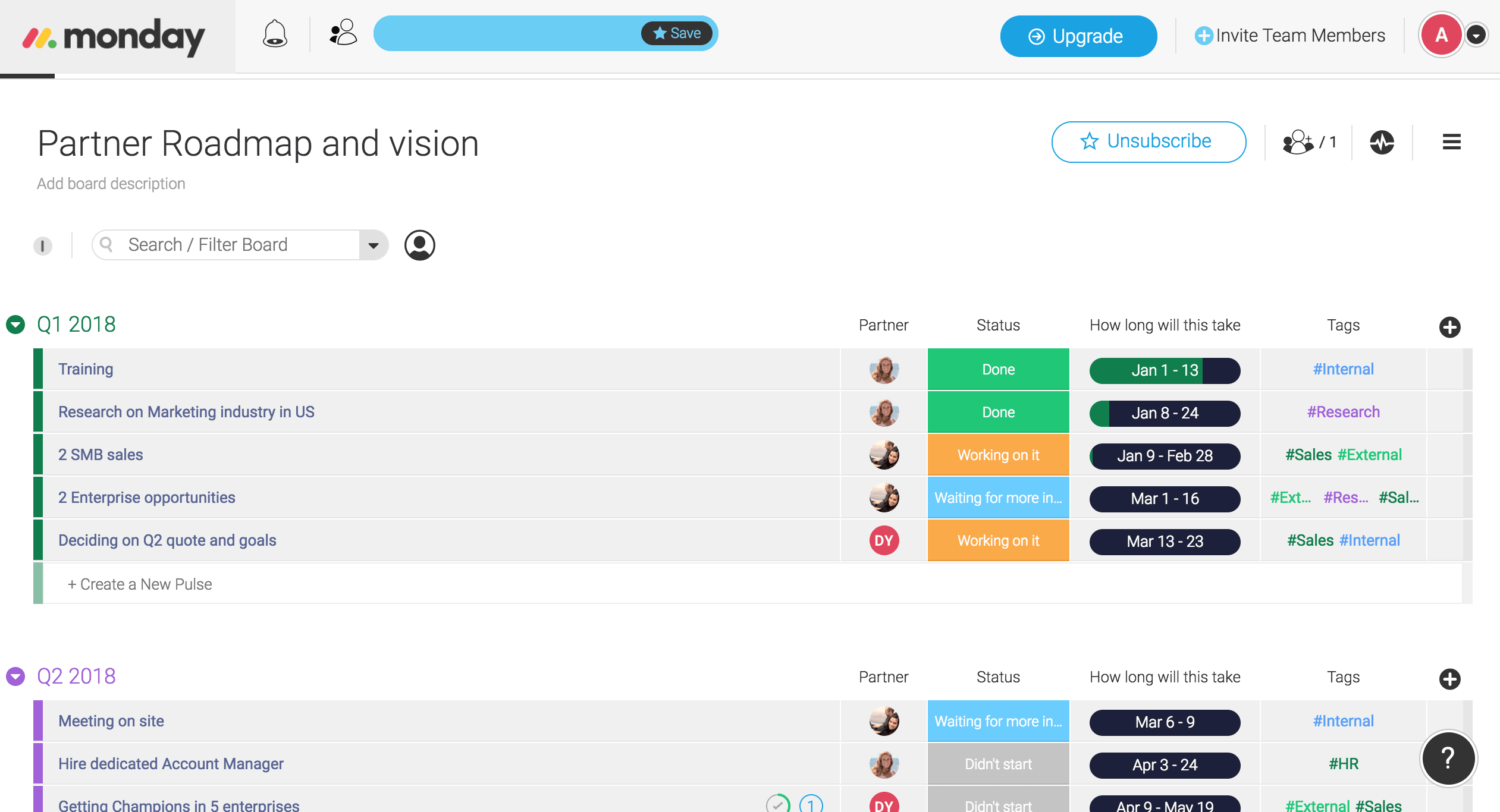 2. Be transparent
As mentioned above, transparency is one of key factors to maintaining a successful partnership. When you encourage transparency and open channels of communication, both you and your partner will have a better opportunity to succeed. Be honest about your own weaknesses, as well as your strengths. If the partner is required to deliver successful sales as an example, providing as much information about the company and the industry will increase their chance of closing the deal. Once the partner trusts you and receives high-quality results from the partnership, they will invest more time and resources in your business, resulting in a more lucrative partnership and increased future success.
3. Know your partner's strengths and weaknesses
If you have one partner who is better at closing sales deals and another partner who is better in finding new sales opportunities, it will require you to work with them in different ways in order to get the best results. As a partnerships manager myself, I focus in the beginning on determining what differentiates each partnership after identifying each partners capabilities. For example, I have a partner who is excels in providing amazing presentations, so I prefer that this partner presents to potential clients. On the other hand, another partner has amazing relationships at enterprise companies in North America, so in this case, I wait to get the leads from her and subsequently pass them to our sales team.
4. Communicate effectively
This may sound obvious but it's surprising to hear how many promising partnerships have fallen through because of sub-standard communication. Perhaps the partner is doing a great job, but is not communicating it to you and therefore, there is no way for you to know their activity. A great way to overcome this is to schedule a weekly call with your partner and to make sure you receive an update on any activity relevant to your company. Communication will increase accountability and will also help you to suggest new ideas and approaches to the partner, which may have been previously missed. There are many partner management systems that focus specifically on managing communication between the company and the partner, but sometimes, it can be more beneficial to use a tool that combines both collaboration and process management. This way you can share everything you need with your partnered vice versa, but you can also manage other processes within your company in parallel.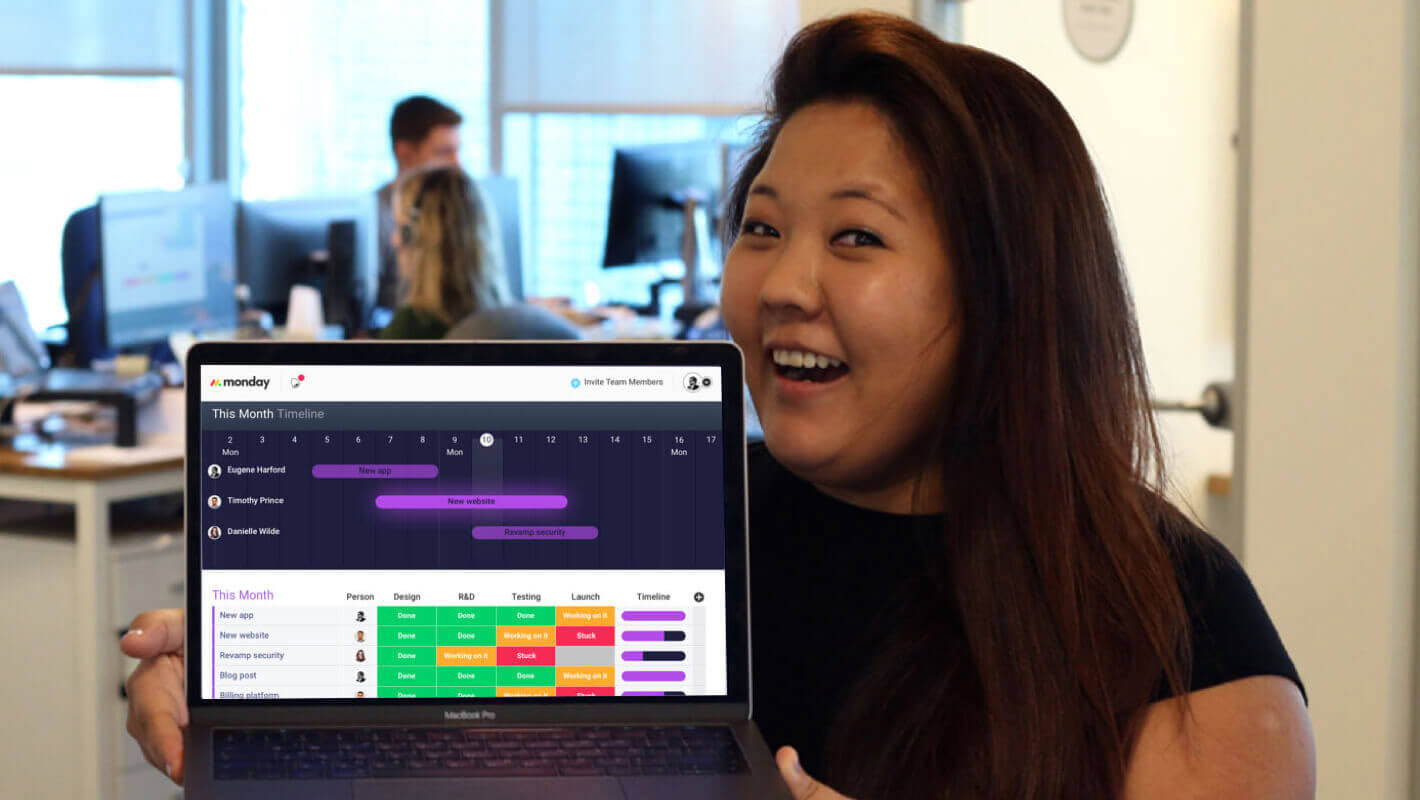 5. Know when to say goodbye
Managing a partner (and most often multiple partners simultaneously) takes time and energy. In many cases, it can result in a wonderful outcome of success for both sides of the partnership. When managing a partner, you create close relationships, and sometimes even friendships. Hence, it is very hard to say goodbye to a partner who is not performing well, in spite of a positive personal relationship. You need to remember that by saying goodbye to this partner, you are not only making more time to manage other more successful partnerships, but you will also be aiding and encouraging the partner to create other partnerships that may be more beneficial for them too.