How to Manage Corporate Events
Plan your next successful corporate event in an organized way
Managing a corporate event is not easy. There so many elements to consider, suppliers to coordinate, speakers to contact, and attendees to confirm. Nevertheless, corporate events can make a huge impact on a work environment and deepen an employee's investment in the progress of a company. It can also be really fun!
Whether it's an annual gathering, a professional conference or a learning seminar, corporate events create an opportunity to grow as a company and as professionals. It can bring employees together, boost the company culture, and unite workers around company goals. Corporate events can be used to recap a successful year or introduce the roadmap for the future. They can also include fun extracurricular activities that enrich working life.
Where to begin?
When managing an event, your first step should be to form an event planning team. Since there are many elements to take care of, team collaboration makes the planning process more efficient and less stressful. The next step is to list all the things that need to be taken care of, from obvious elements like confirming speakers and securing attendees, to more nuanced things like event transportation, lighting and more. It's best to divide the different tasks at the beginning of the planning process and assign ownership to each team member.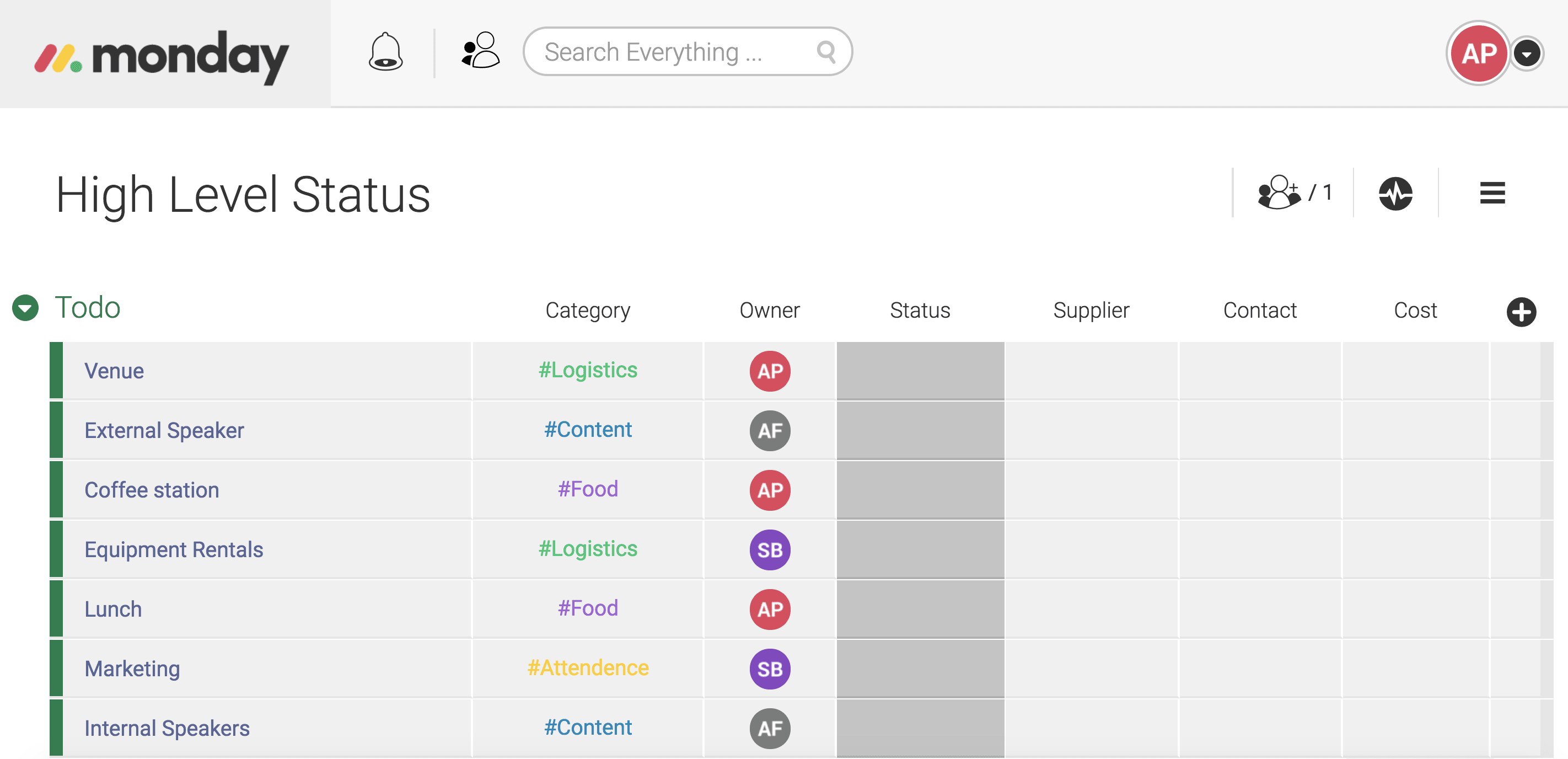 As your planning progresses, you can add more context to each task, so this list can function as both a detailed and high-level view of your event plan. In one quick glance, you'll be able to see the status of each task and determine if anyone is stuck and needs help. Other questions you can answer in a glance include: Where do we stand on the budget for each task? Who are our preferred suppliers? What is the timeline for completion of each task?Everything should be clear and up-to-date.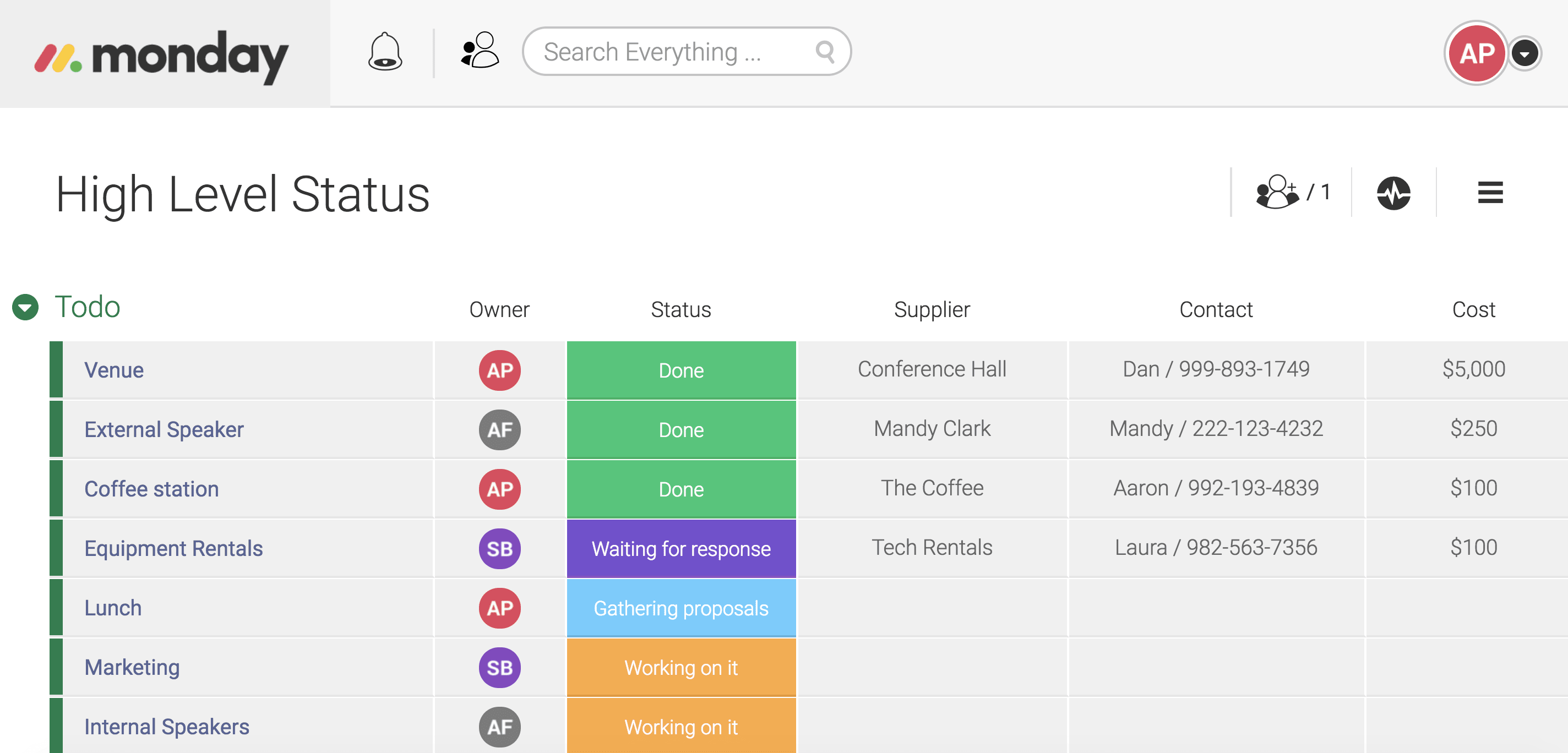 Event Speakers and Content
When planning a corporate event, it is important to identify conference goals and gather content ideas from management and other stakeholders. This will be a foundation for future decisions like which speakers to secure and who else to invite. It's also a great time to get creative, think of fun activities to plan and other surprises for attendees. Dream big! It can make a deep impact on the atmosphere for the entire company.
Once the goals are clear, it's time to invite some speakers. Speakers can either be outside experts or internal specialists-- or a combination could also be really interesting. Look out for recommendations from the company managers or from other employees, someone close by may have just the right connection.
It's really important to stay organized throughout the planning process. It is helpful to keep track of each speaker's contact information, estimated speaking time, and clearly update the status of your communication. You can indicate updates with a visual status label and mark if the speaker has been contacted, agreed to participate, or you're waiting for a response. It can be easy to get lost in all the information. A visual planning tool is essential to stay organized and focused. Like many other tasks, corporate event planning is most successful when executed as a team, and team collaboration best works when all information is organized, clear and visible to everyone.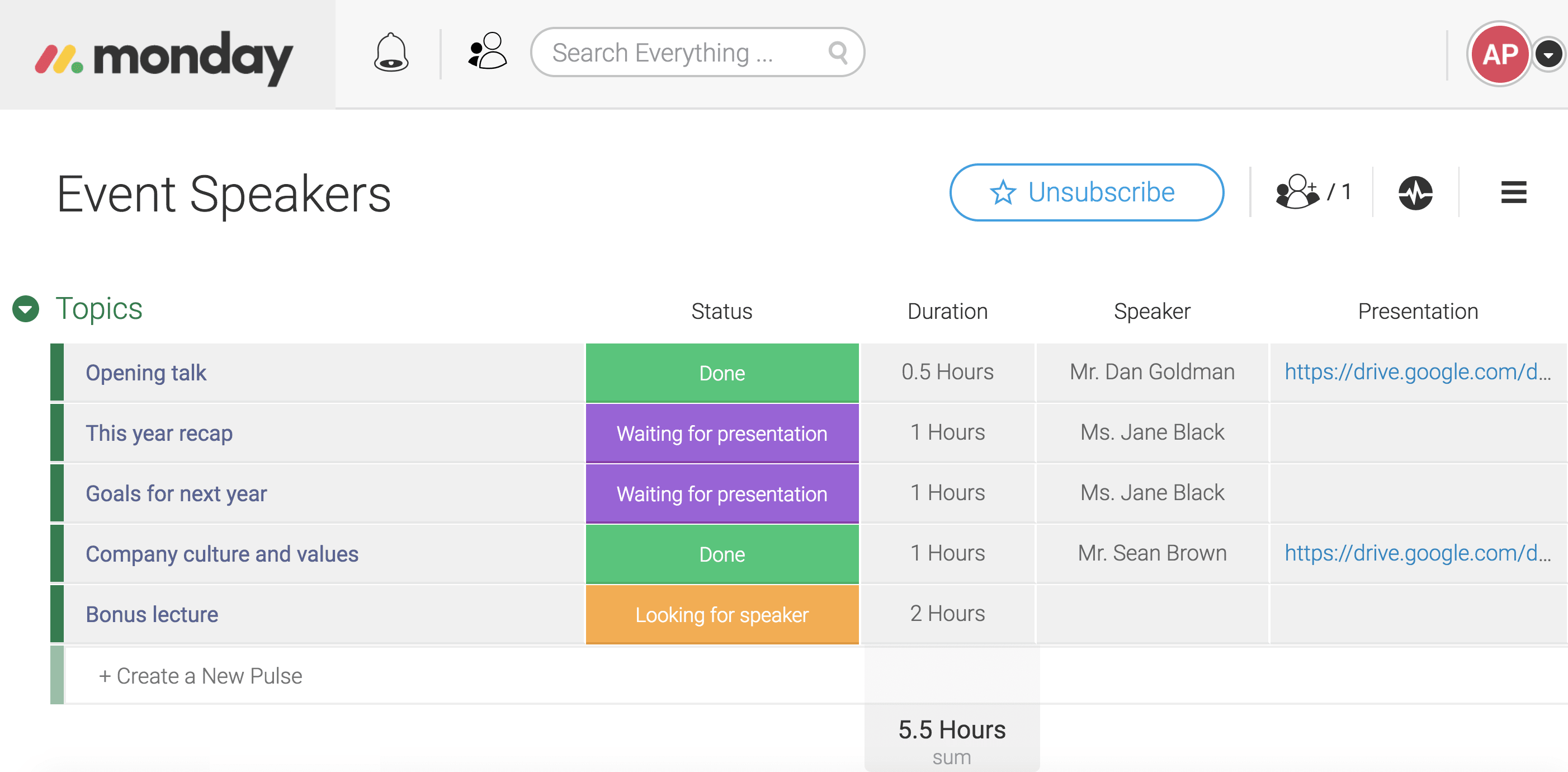 Event Logistics
Time to take care of the event logistics! Contact venues, food and beverage suppliers, and everything else you need to create the desired environment for your corporate event. Monitor your various costs according to the budget your company set aside for this event. A good idea is to detail all cost-related information in one place, where your team can always see where things stand.
Another important focus is on securing attendees for your event. This includes compiling a list of all the people you want to invite and handling the RSVP process. It also includes creating a plan for event marketing, to increase the event attendance rate as well as building motivation and excitement for all potential attendees. Plan a detailed marketing strategy. Try to think what differentiates your event and makes it a "must-attend" even. Create some buzz! Marketing can be digital, via email, or across social media. Marketing can also be printed. Putting up posters around the office can be great teasers for an upcoming corporate event.
The Big Day!
When the big day of your corporate event arrives, come prepared. Have a list of all your contacts, know what's supposed to happen at every moment, and it could be really helpful to create a timeline in advance. If you plan your corporate event in an organized way from the get go, it will make the day of that much more smooth. The management of your corporate event can succeed or fail depending on how well prepared you come, and how accessible your event details are. As an organized team, you won't miss a beat and be able to handle changes more quickly.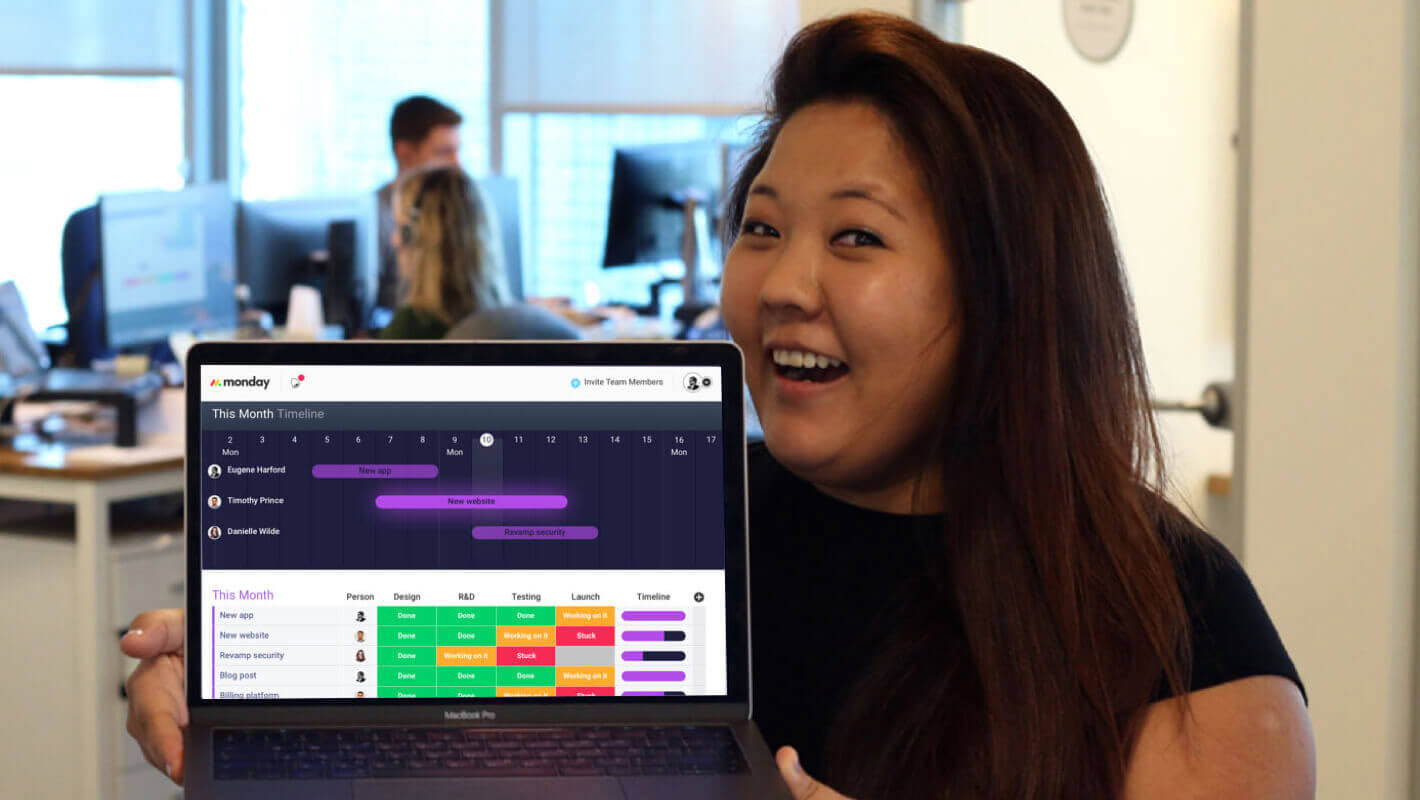 So, how do you best manage a corporate event? Work as a team, be thorough and organized, and list everything out so nothing surprises you on the day of. Use an
event management software
that works for you. Make sure to have a clear overview of what's going on and what the status of your budget is. Understand the goal of your corporate event and plan the content accordingly. Use speakers from both inside and outside your company. Think about creative event marketing and how you can inspire people to attend. Follow these steps and you will be well on your way to executing the best corporate event your guests have ever been to!