The visual design project management software
Managing your design projects and collaborating with your design team has never been easier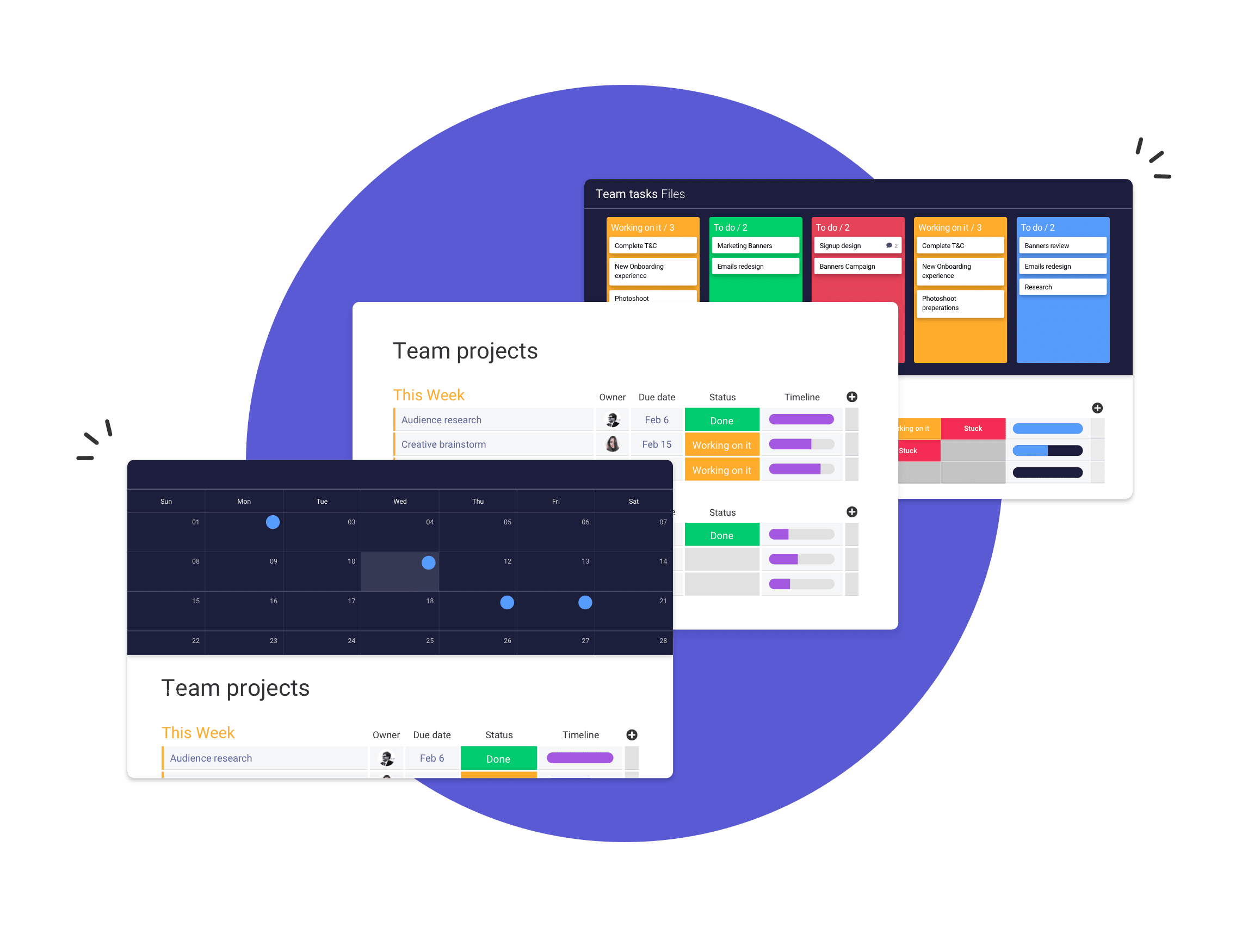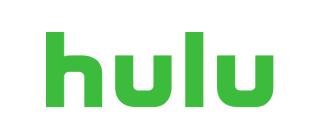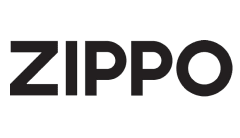 Work individually within each project
As web designers, we rarely work entirely on our own. Researching and developing are an integral part of the design project. With this in mind, monday.com's design project management software give you the stress-free and customizable platform to work on a project collaboratively with your creative team members!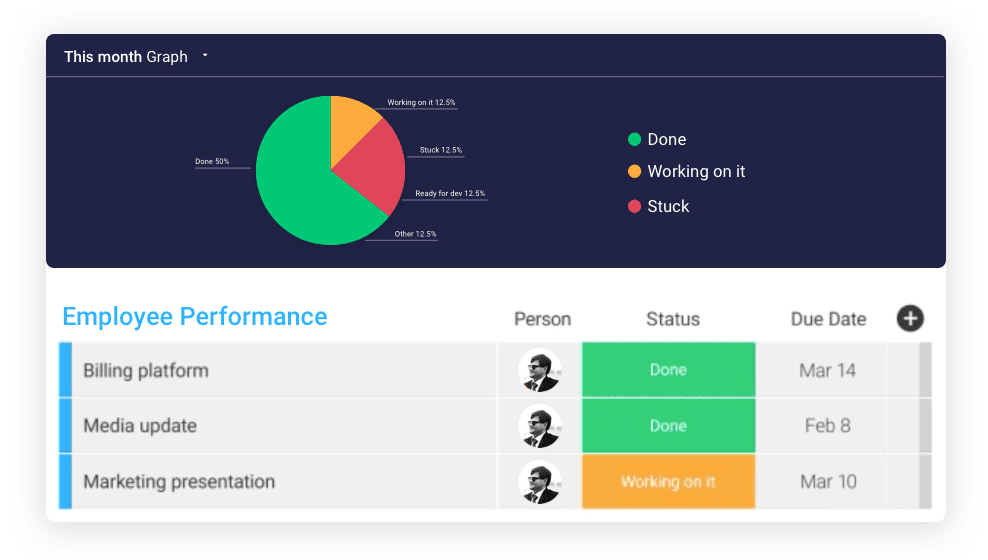 Live status and timeline updates
When dealing with complicated design projects, the project plan will often include other professional sources like developers or product managers. Having the ability to update the relevant stakeholders or clients with the status of each task and where the project stands can help bring the project goals come to life.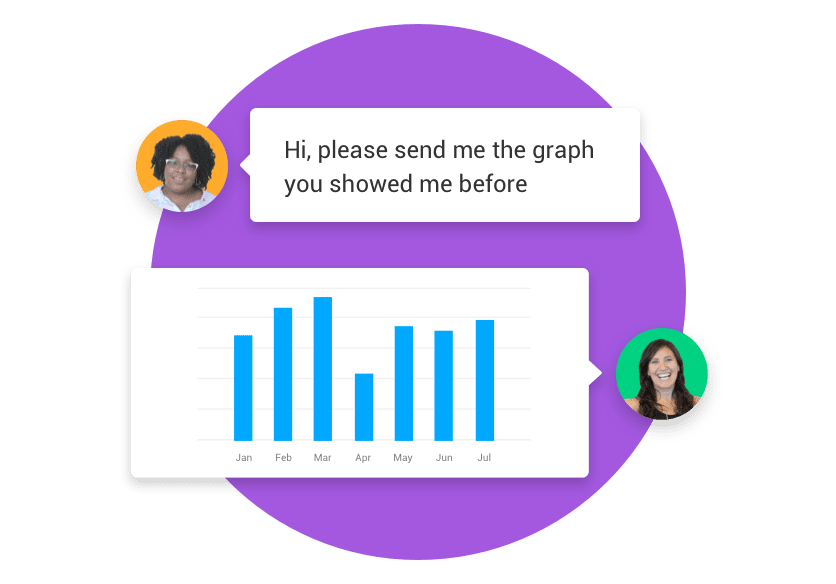 Separate channel for each project or iteration
The first and most important thing when managing a design project or iteration is separating it into channels. Each channel includes the main topic of the project or iteration dates, and a breakdown of the tasks needed to be done. This breakdown will help you and your team focus on the design work and how to accomplish it, not having to deal with logistic details.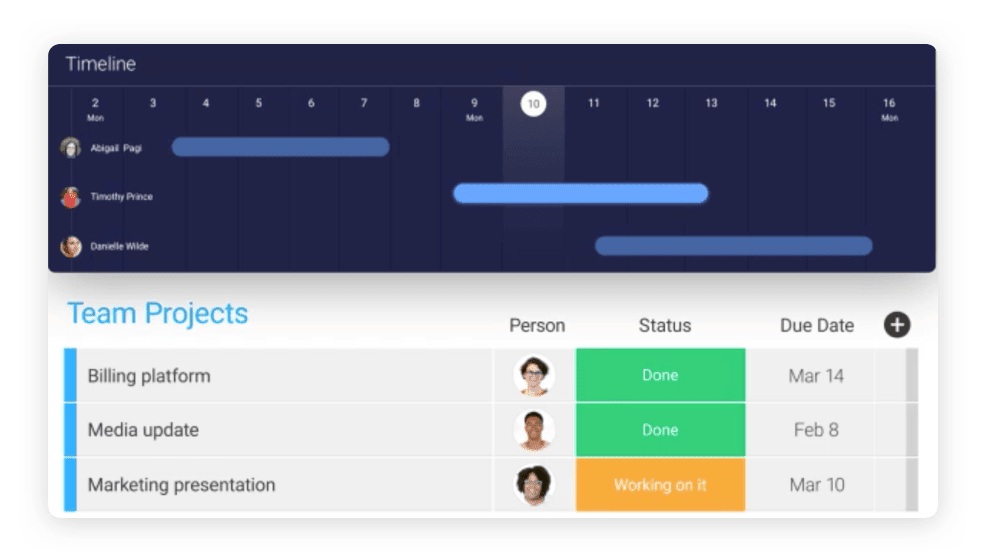 Every design project manager know that a crucial part of the design process is sharing ideas, thoughts and muse with others. Whether it's another member of your team or a client, you want to share references and ideas so that you can get feedback. With monday.com you can add photos, videos, sound effects, GIFs and any other source of inspiration that you can think.
"For years we had been emailing spreadsheets back and forth. We never felt like we had an overview, and we didn't have a place where we could keep track of our team's progress. It was time to find a project management solution. monday.com offers a simple layout, was easy to use and allowed us to map all our projects at the same time. It also includes a timeline feature, and in our opinion, monday.com does this better than anyone else. We love how flexible and adaptable it is. I've already recommended monday.com to many other people and will continue to do so."

Matthew Austin, Co-Director @ MAYK
Start your good project even better.
Try for free

.