Pick a tool that lets you do more than day-to-day task management. monday.com lets you plan multiple projects while keeping everyone in your team focused on their goals.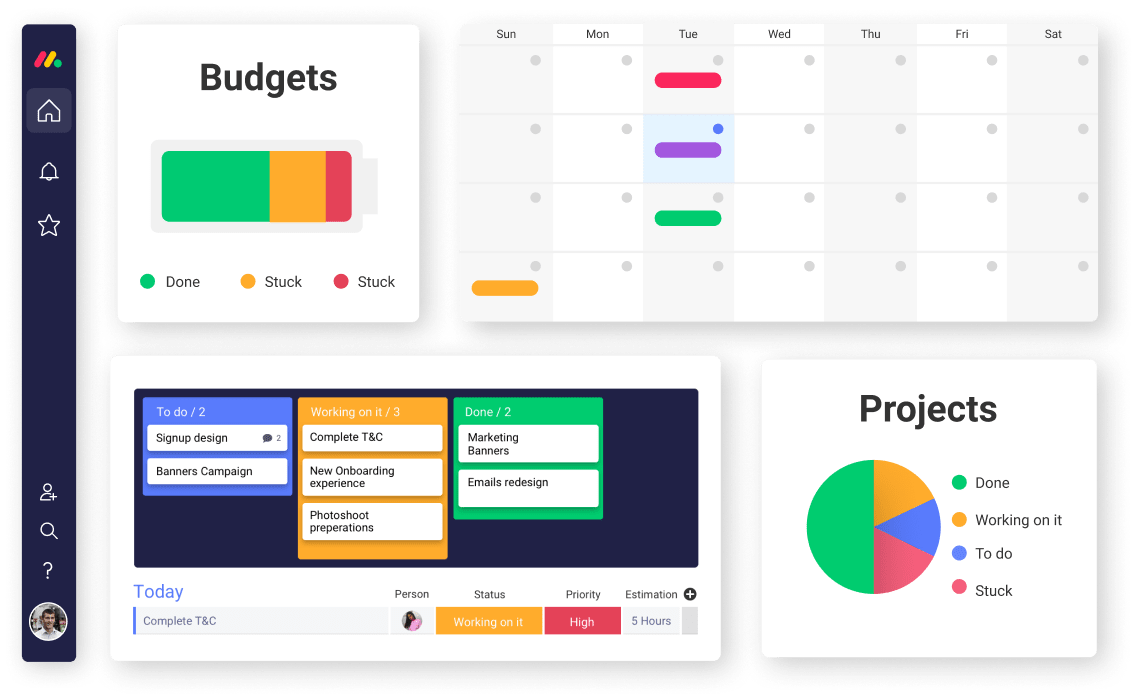 Use different workflows for productivity
The difference between monday.com and Trello
Trello is all about the Kanban method for managing your work. With monday.com, you can manage your way with multiple options to view, analyze, organize and execute your projects.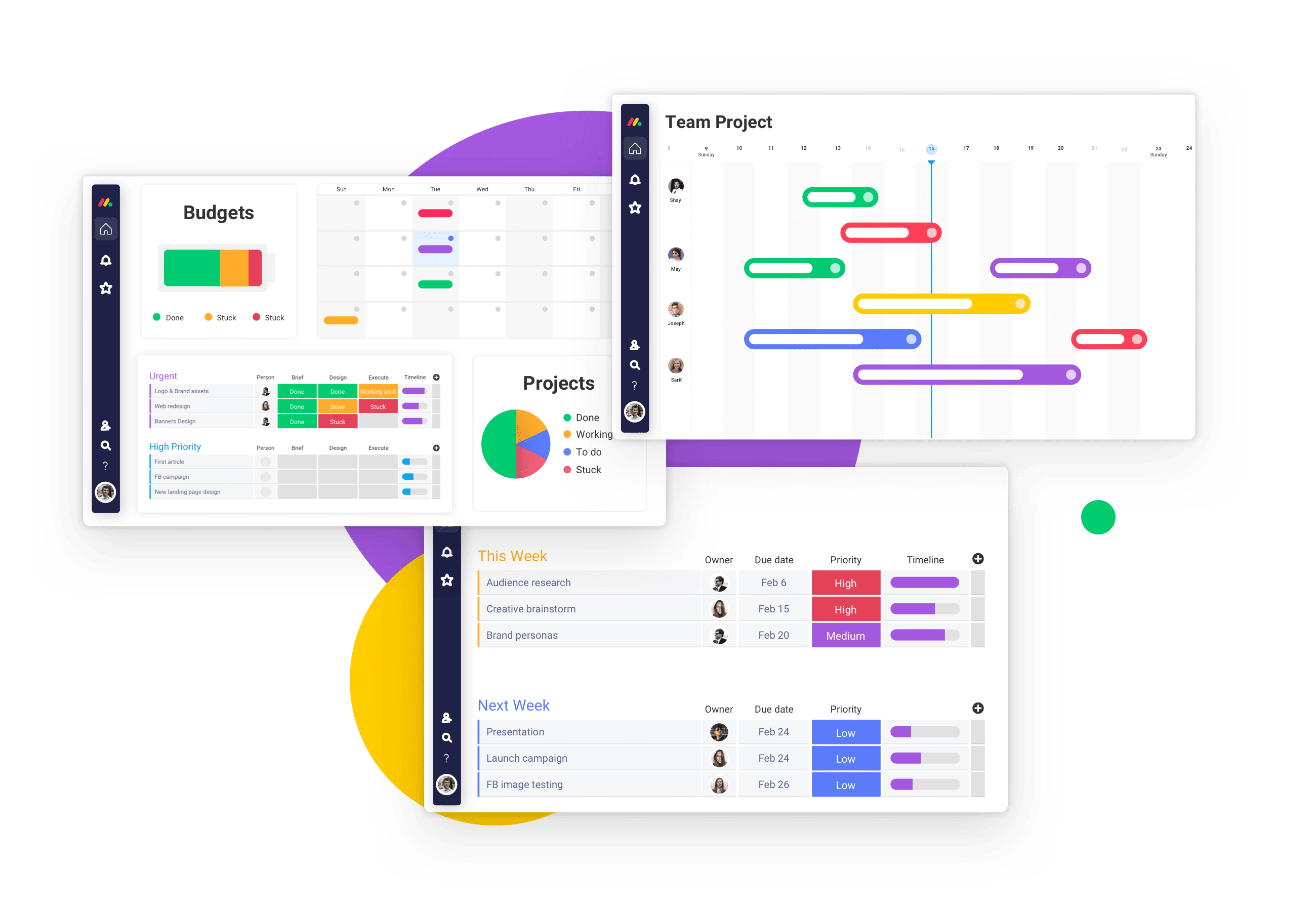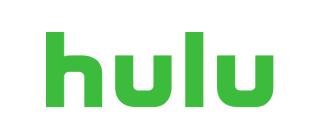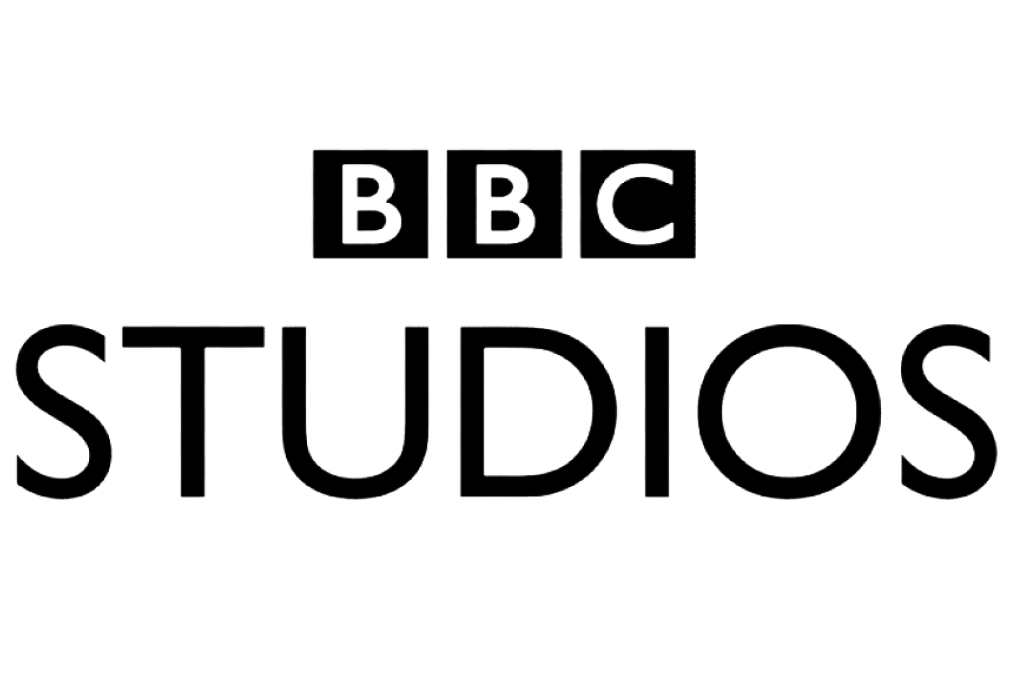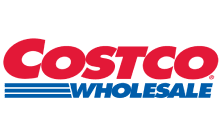 Dashboards
Dashboards are a great way to display what's important in one central place. It makes it easy to track project progress, estimate workload and monitor budgets. It also keeps your team focused and motivated on the high-level goals that move your team forward.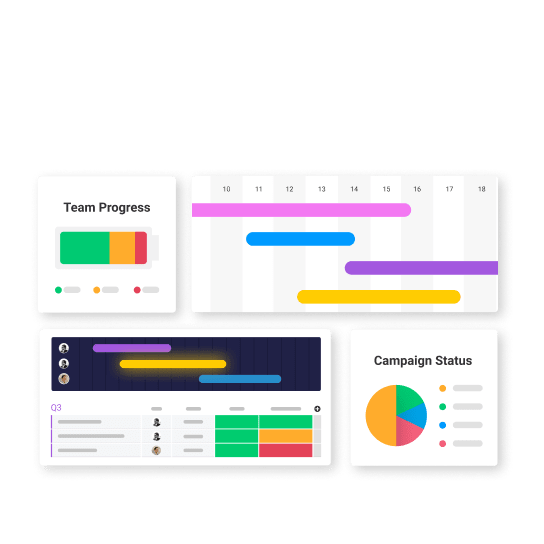 Import & Sync
Importing your projects from Trello is easy and secure, making the move takes literally 2 clicks of a button. Enjoy continuous real-time data syncing so you can keep your teammates in the loop while letting them work their way.
Import your work into monday.com now
G2 Crowd comparison report
© 2019 G2, Inc. All rights reserved. No part of this publication may be reproduced or distributed in any form without G2's prior written permission. While the information in this report has been obtained from sources believed to be reliable, G2 and monday.com disclaim all warranties as to the accuracy, completeness, or adequacy of such information and shall have no liability for errors, omissions, or inadequacies in such information.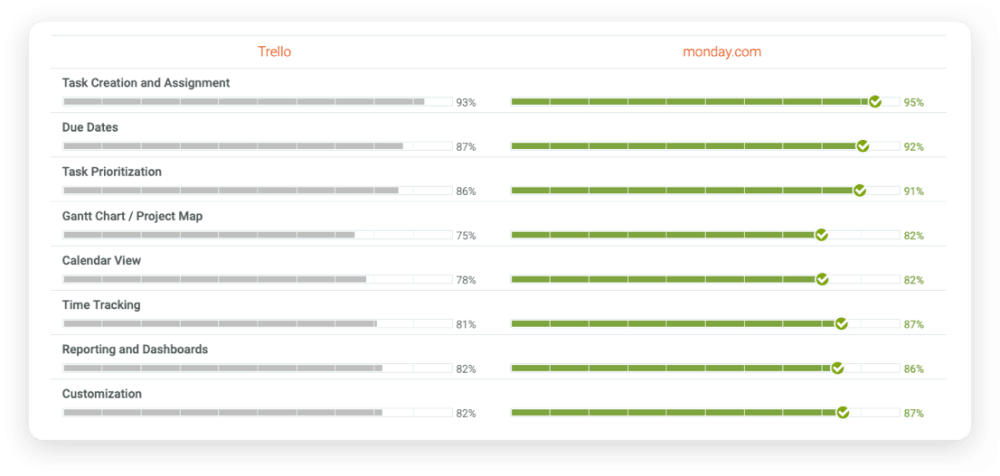 "I've tried... Smartsheet, asana, Trello... I was using a combination of 3 or so at a time to accomplish everything I needed. There was a huge sigh of relief when I found monday.com"
Verified review from G2 Crowd

Start your free trial now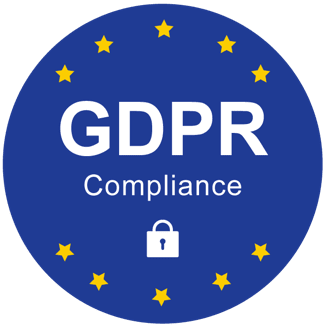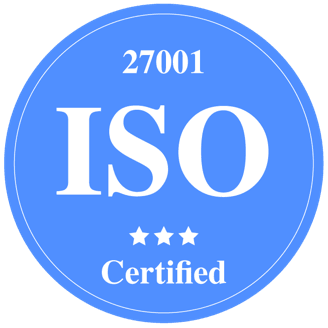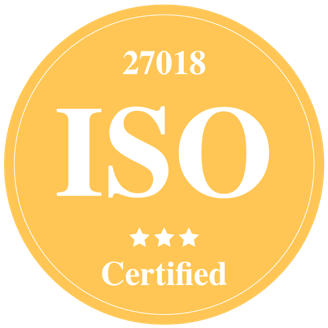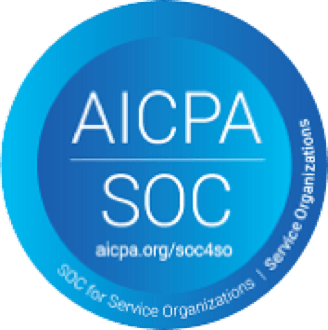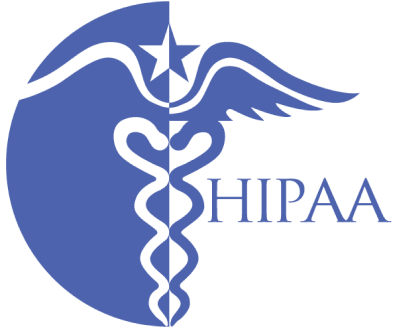 Sponsored by monday.com, Ltd. Trello

®

is a registered trademark of Trello, Inc. monday.com Ltd. is neither affiliated with nor sponsored by Trello, Inc.​