Trello and monday.com integration
Create new cards in Trello and see them automatically reflected
as new tasks in monday.com.
Project management
Manage your projects in one place
Bring all of your project tasks from Trello into monday.com automatically, and instantly pick up where you left off. Align everyone on your team and stay on top of what matters most.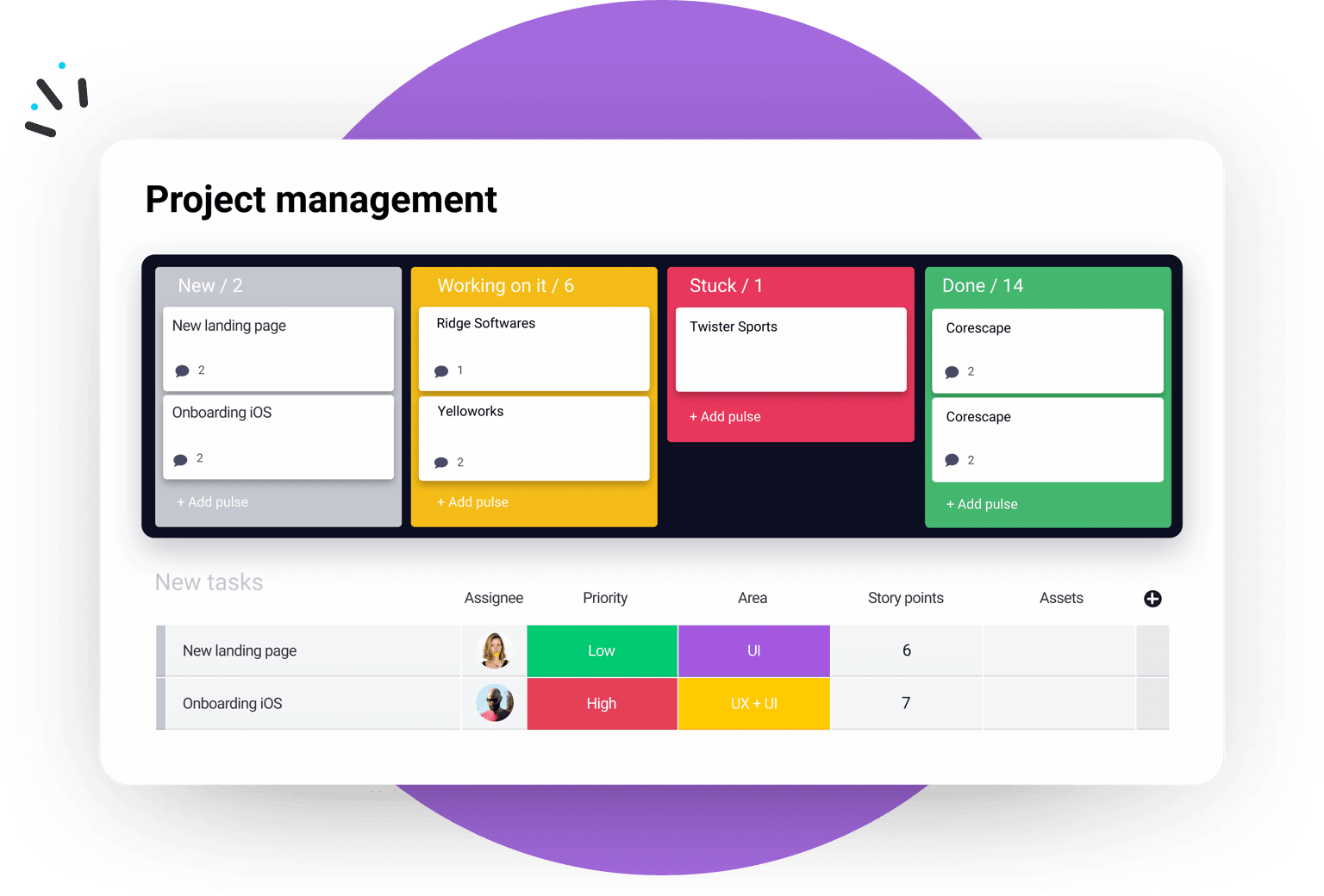 Recurring tasks
Supercharge your workflow
Eliminate the manual labor involved in copying new Trello cards and pasting them as new items in monday.com. Complete these recurring tasks automatically so your team can dedicate their valuable time to tasks that require special attention.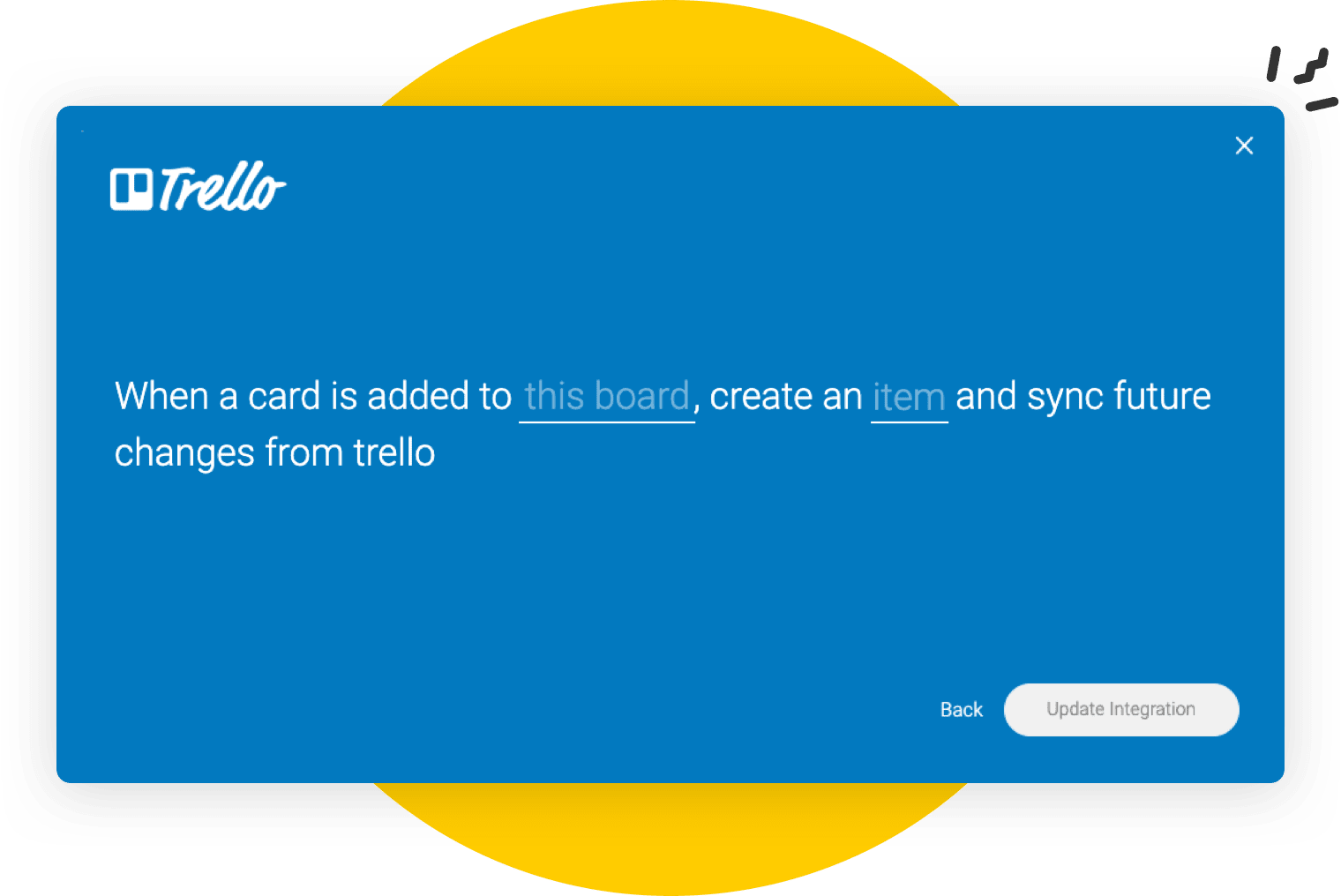 Sync
Improve cross-team collaboration
Starting a new project with a team that uses Trello? Automatically sync cards from Trello to monday.com and use our powerful communication features to make collaborating across platforms easy.