Gmail and monday.com integration
Connect your inbox with your workflows. Transform emails into action items, and automatically align everyone to stay seamlessly connected.
For sales
Centralize all of your customers emails
Bring all of your customer data into one place by connecting incoming customer emails to ongoing projects and sales processes. Add statuses and due dates to align your entire team.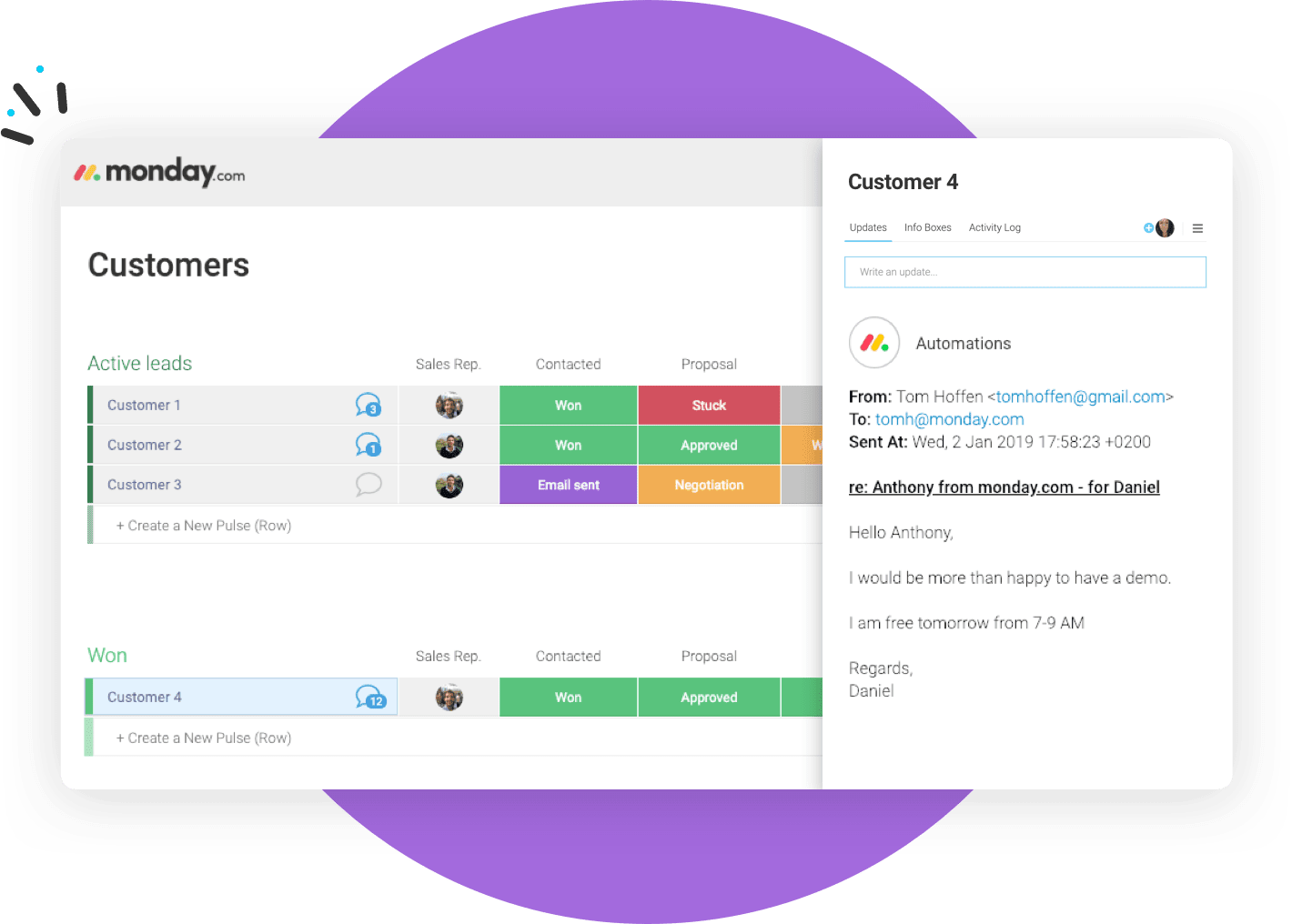 For teamwork
Align your communication with non-monday.com users
Turn activities in monday.com into emails to your customers, freelancers and prospects. Change a status, due date or any other column and have everyone updated at once.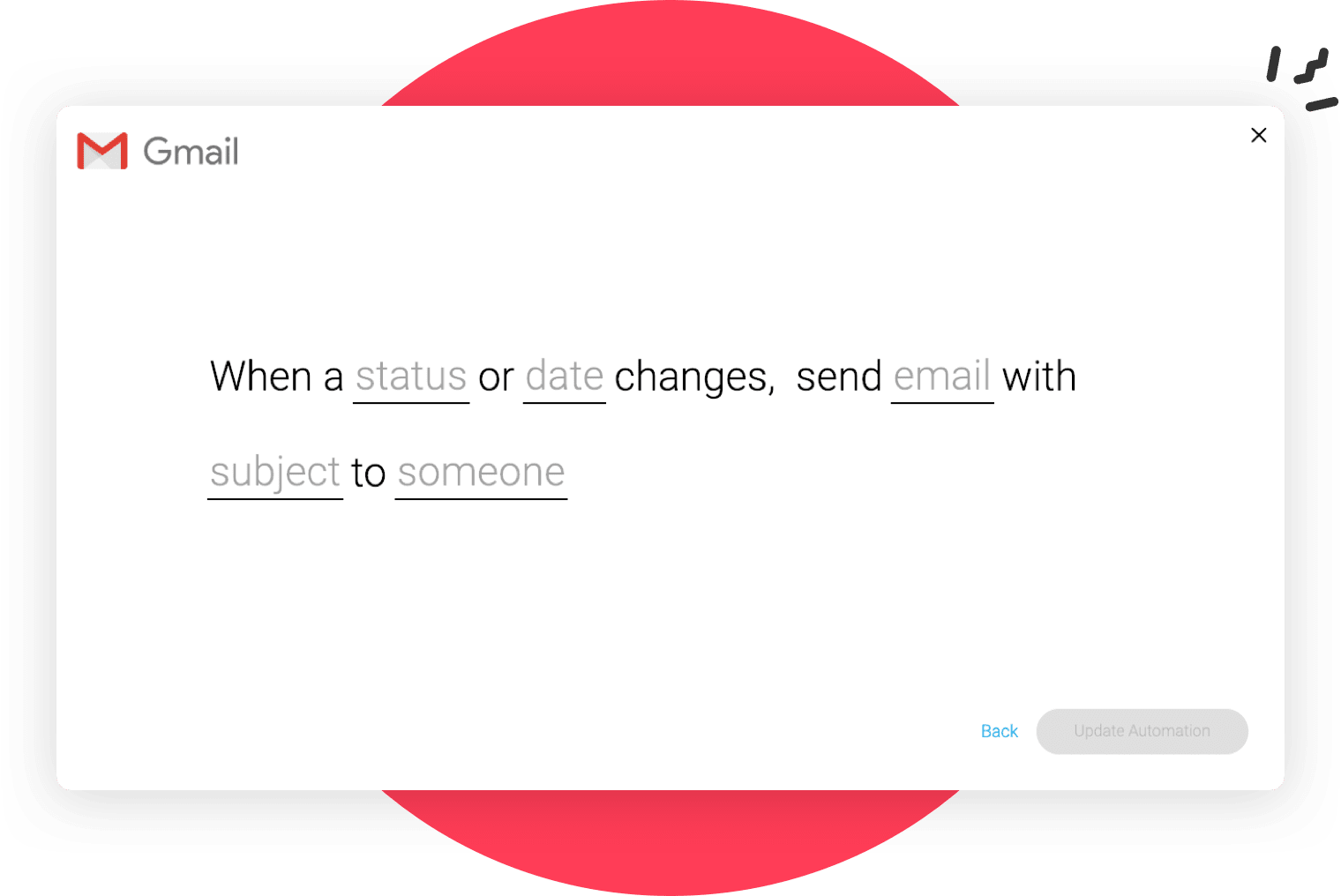 For productivity
Create actions directly from your inbox
Transform emails into actions without ever leaving your inbox. Turn emails into a task or a process within monday.com to automate and track your workflow.