Asana and monday.com integration
Create new tasks in Asana and see them automatically reflected
as a new task in monday.com, and vice versa.
Manage projects and tasks
Centralize your task management
Bring all of your projects and tasks from Asana into monday.com automatically, and instantly pick up where you left off. Align everyone and work in sync to reach every milestone together.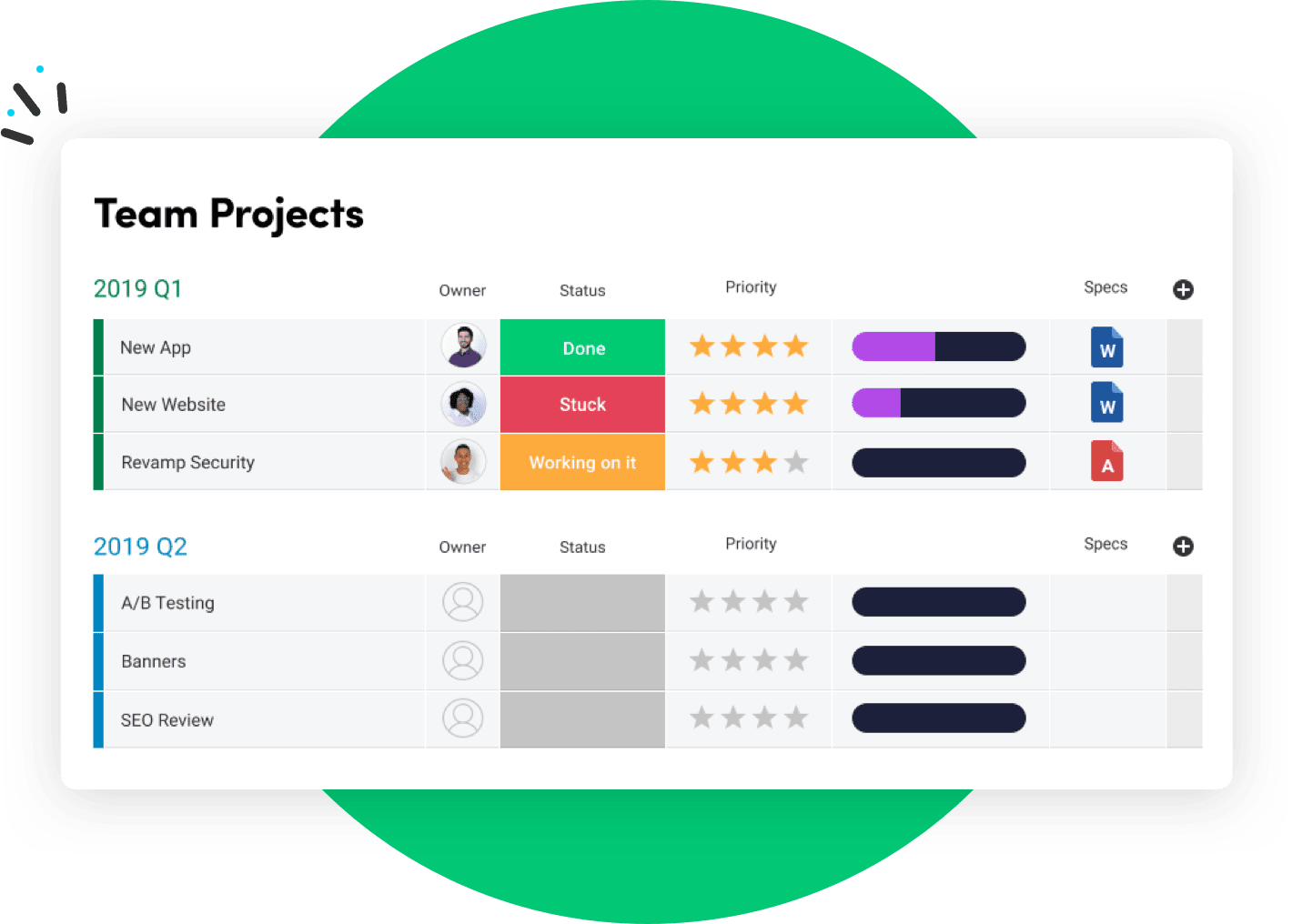 Automate recurring tasks
Eliminate the manual labor involved in copying new Asana tasks and Kanban boards and pasting them in monday.com, and then assigning an owner. Complete these recurring actions automatically so your can focus on more critical matters.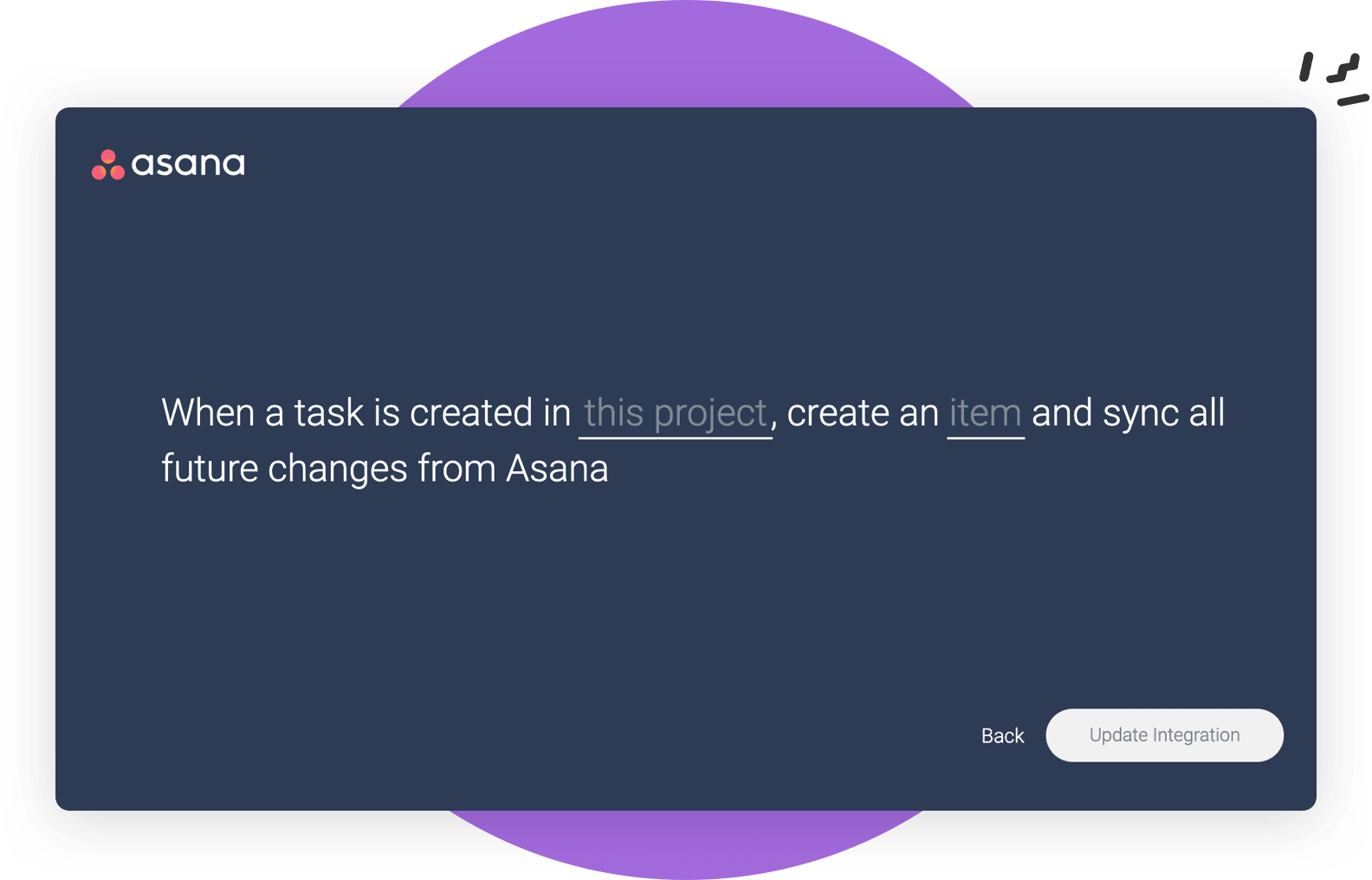 Enjoy two-way sync
Easily collaborate
with any team
Starting a new project with a team or project manager that uses Asana? Automatically sync tasks from Asana to monday.com and use our powerful communication features to make collaborating across platforms and terms of service easily.