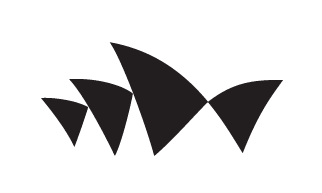 How the Sydney Opera House manages work in harmony with monday.com
Meet the Sydney Opera House
A symbol of modern Australia, the Sydney Opera House is both a truly iconic building and one of the world's busiest performing arts centers.

The Opera House opened its doors in 1973. Every year, the World Heritage-listed institution welcomes 10.9 million visitors and hosts more than 1,800 performances attended by over 1.4 million people. It attracts a diverse range of world-class performers, from Lizzo and Prince to symphony orchestras.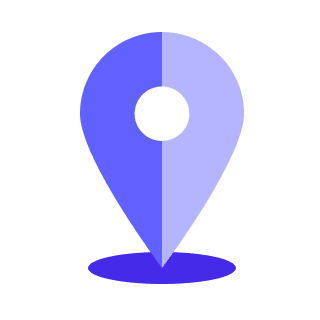 Offices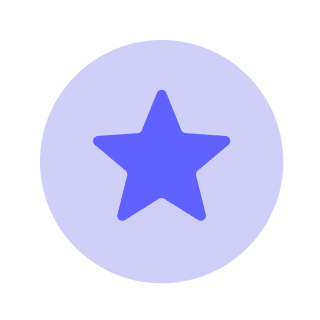 Use cases
Project management, marketing, vendor management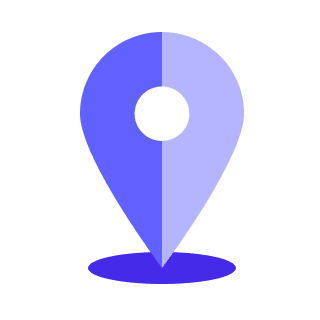 Offices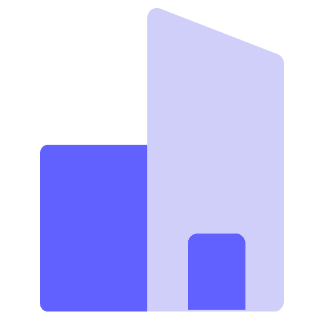 Industry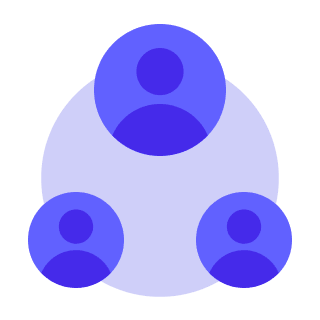 Employees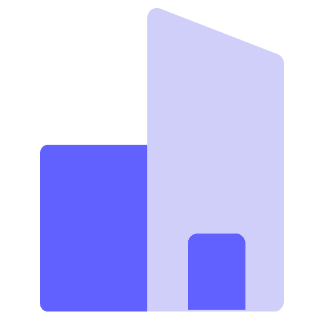 Industry
The challenge
As it reflects on 50 years of performance, the Opera House is preparing to welcome future generations of artists, audiences, and visitors. To achieve this, the teams are embracing digital tools to better operate, manage teams, market events, and adapt to the fast-changing needs of a global audience.

"When you arrive early in the morning and see this big, beautiful Opera House on the harborside, it's just a great feeling," says Geoff Farnsworth, Head of Applications and Support. "But the amount of hard work that goes into every production is massive. Before monday.com, our teams were using multiple disconnected systems across departments with a lack of consistency and disjointed collaboration."
"With up to 40 campaigns on the go at any one time, each with dozens of marketing assets, we have to move fast," explains Creative Studio Operations Lead Joanna Brown. "Our past management systems were clunky and counterintuitive. Our processes were inefficient, and details were easy to miss."

Adding to a demanding calendar of events, the Opera House is celebrating its 50th anniversary in 2023 with an ambitious year-long festival.

"This is a special moment for the country. It's a major logistics and marketing challenge to produce and promote a year's worth of activities on top of our regular program," says Rebecca Munro, Head of Brand and Marketing Campaigns.

To manage some of the finest productions on the planet, the Opera House needed the right, centralized digital solution for various processes, including marketing, strategy, and project management.
Why monday.com?
The Marketing team started with monday.com, and when Geoff took a look at what they set up, he was impressed by the platform's flexibility and ease of use. He envisioned how it could simplify life for the IT department, as well as boost productivity and collaboration across multiple business units.

"When monday.com arrived, it changed the whole dynamic of how we do things. By replacing duplicated systems with one platform it takes pressure off the IT department, simplifying technical support, licensing, renewals, training, and integrations," says Geoff.

"It's a game changer. We can now spend less time troubleshooting and more time addressing more strategic digital goals such as security, efficiency, and innovation."

Beyond IT, monday.com transformed how the Opera House streamlines its workflows and collaborates across multiple use cases.
"To centralize everything into one platform is absolutely brilliant"
Joanna's team was one of the first at the Opera House to embrace monday.com, building automated workflows for dozens of weekly marketing campaigns. The platform quickly became the digital core of the creative studio.

"monday.com drives our processes, workflows, and outputs. Honestly, we couldn't do without it," she says. "There is always a huge volume of work coming through the studio. But we're always prepared to manage and triage it because we have monday.com as our workflow and project management system."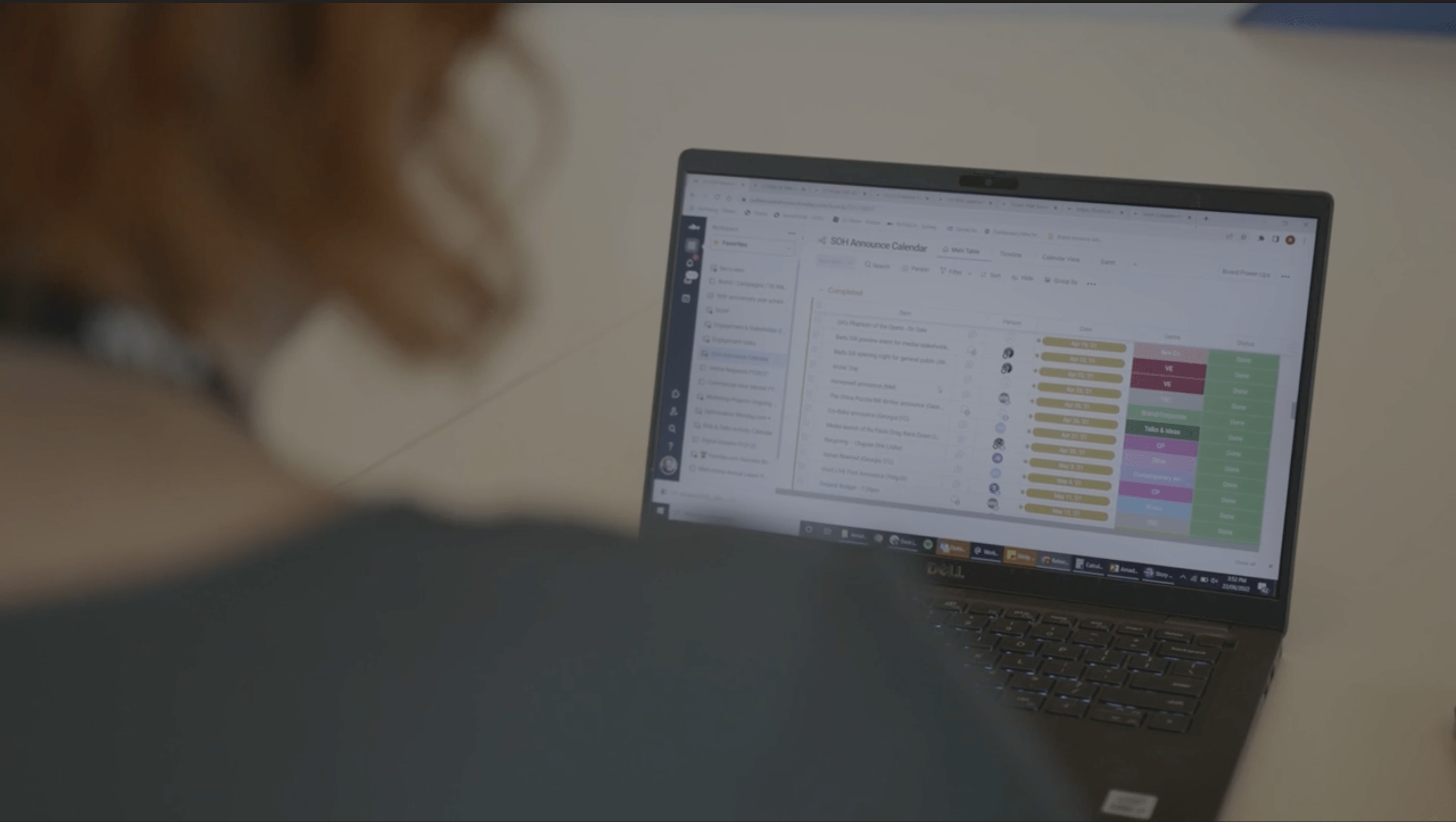 "To centralize everything into one platform is absolutely brilliant. Whether it's from an overarching view right down to the granular level, everything is there and presented in an easy-to-use and easy-to-understand interface," says Joanna.

Creative Studio uses customized briefing forms on monday.com to capture all the information they need from the Campaigns teams. Once briefs are reviewed, the Operations team allocate tasks to the Creative team members who are automatically notified of their tasks, deliverables, and timings.

"Now we have automated briefing and workflows, version control, asset management, and communications all in one place – with relevant team members tagged and alerted. It's made the world of difference," says Joanna.
Saving hundreds of hours just by cutting admin work
The Opera House's teams use automations in monday.com to cut out manual work and accelerate workflows.

"We want our Creative team members to focus on being creative," explains Joanna. "Automations limit their admin tasks by notifying requesters if more information is needed, if feedback is required, or if deadlines need changing."

Without any coding, Joanna's team set up quick automations that save hundreds of hours. For example, the studio triggered around 22,000 automations in the past three months, with each one replacing a manual task such as an email, report, or data entry.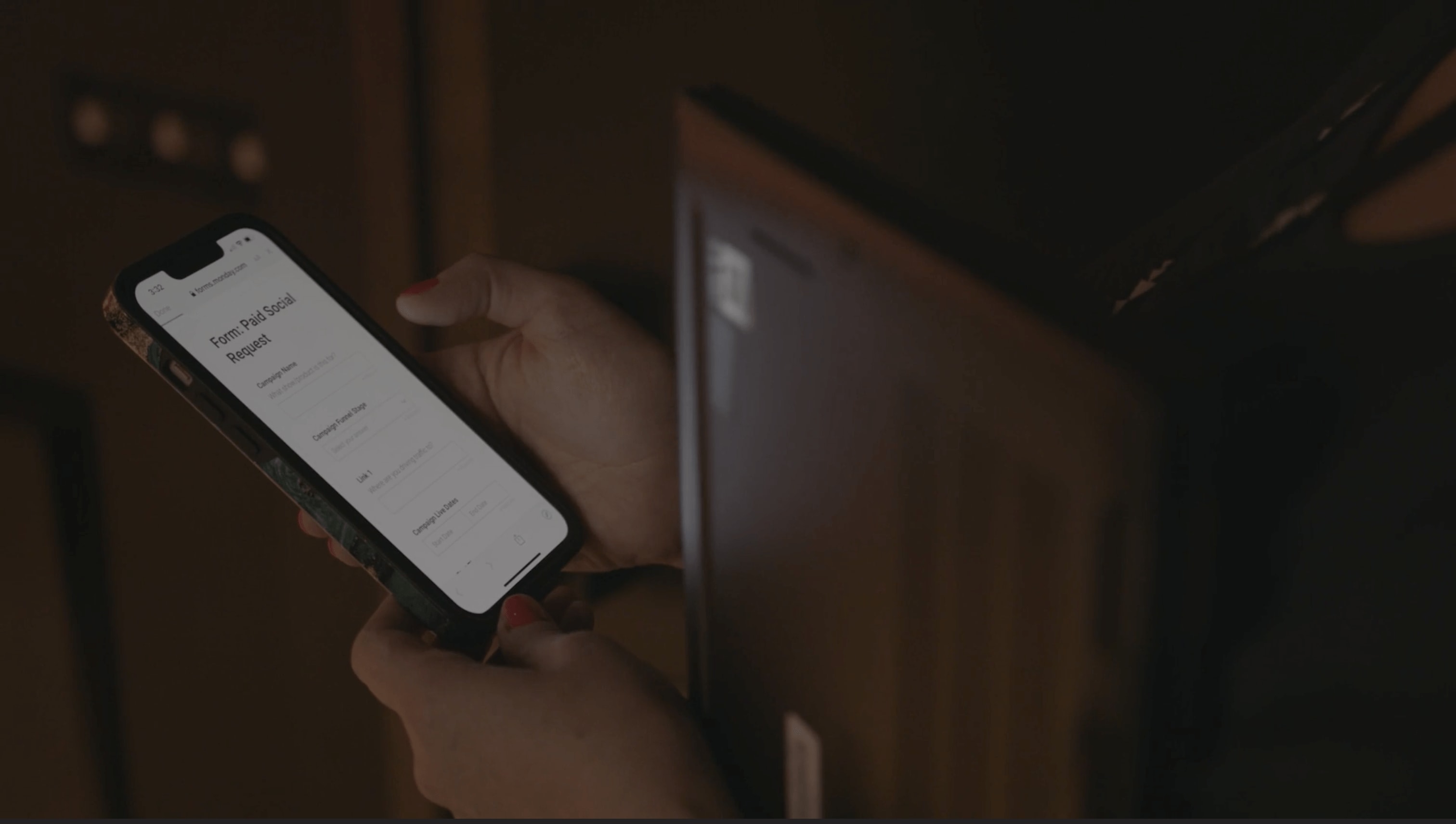 "We have workflows that we barely touch now because we know that monday.com is taking care of them," says Joanna.

"My team loves monday.com! It means they can focus on doing what they do best. Their daily admin is quick and easy with an easy to navigate interface – it takes next to no time," she says.
Orchestrating collaboration across departments and vendors
With monday.com, all teams have visibility across campaigns from briefing to completion.

That coordination is especially crucial for the Marketing Team, comprising more than 45 experts including marketing managers, coordinators, creatives, digital marketers, media buyers, and analysts.

"We may need to produce anything from an Instagram story or out of home billboard, through to an integrated advertising campaign or promotional video requiring input from several teams and departments," Rebecca says.

Centralized information helps teams connect planning and strategy to execution. For example, the Creative Studio Operations team can manage and forecast team resourcing and optimize work distribution. Then, after a campaign or event, Rebecca's team can analyze the performance and the return on their efforts. In parallel, all marketing team members can easily see the pipeline of upcoming events and projects.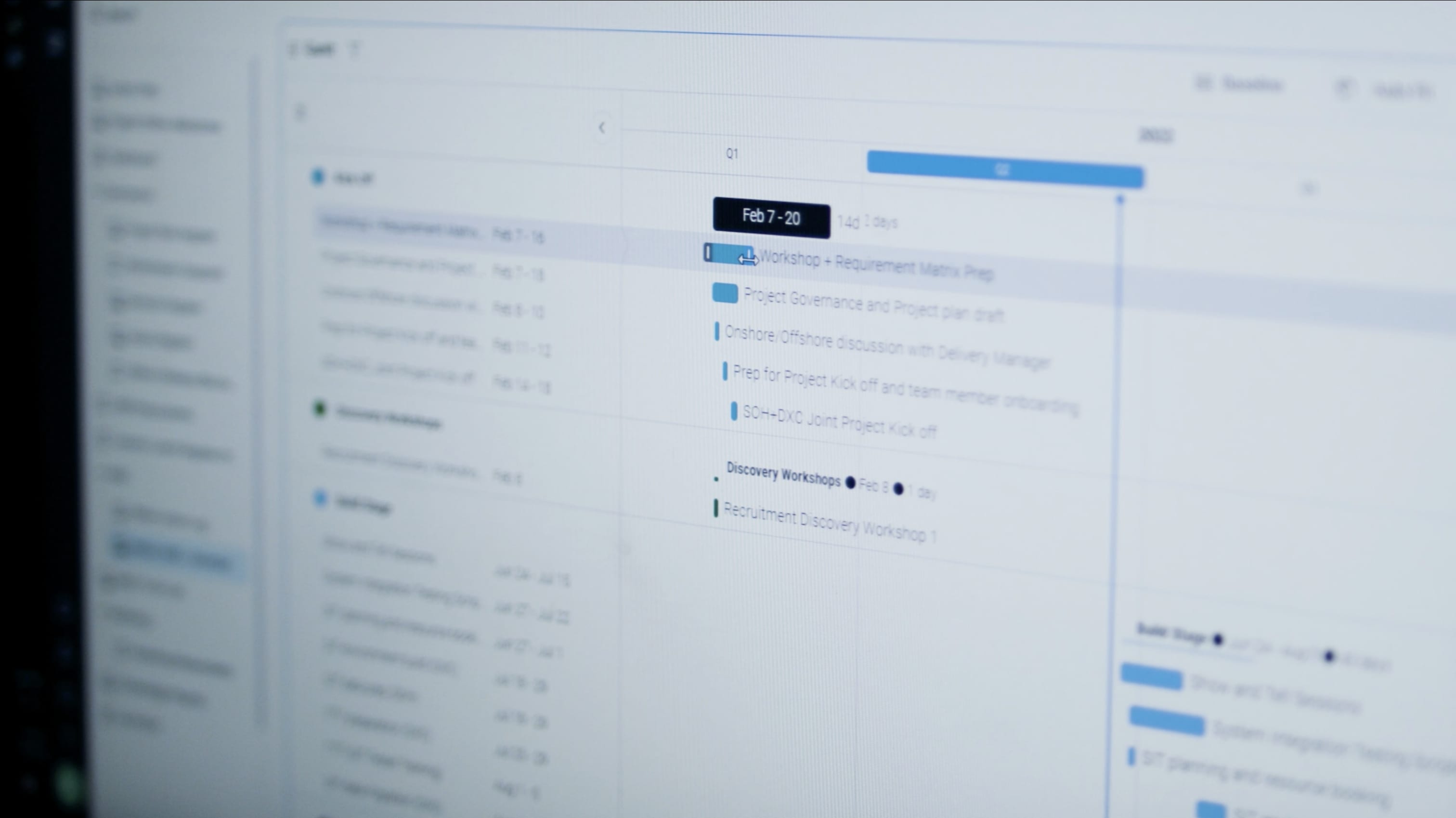 "As a manager, I can drill down into real-time details and see a bird's eye view of campaigns, so I can identify gaps in resourcing, delays, or spare capacity and quickly move the team around," says Rebecca. "Rather than sending another email asking where a particular project is up to, I can just jump in and see for myself."

"Since our department moved to monday.com, we have been able to effectively coordinate the integrated campaign brief process, strategically assign the work to the right expert, and then efficiently track and manage it across the production workflow."

While it is one of the largest business units at the Opera House, the Marketing team also liaises closely with a variety of internal and external stakeholders including show producers, creative media and production agencies, freelancers, product managers, and tour operators to promote their performances and experiences.

The Marketing team grants external parties guest accounts, which allows them to plug directly into existing Opera House team workflows without accessing sensitive information.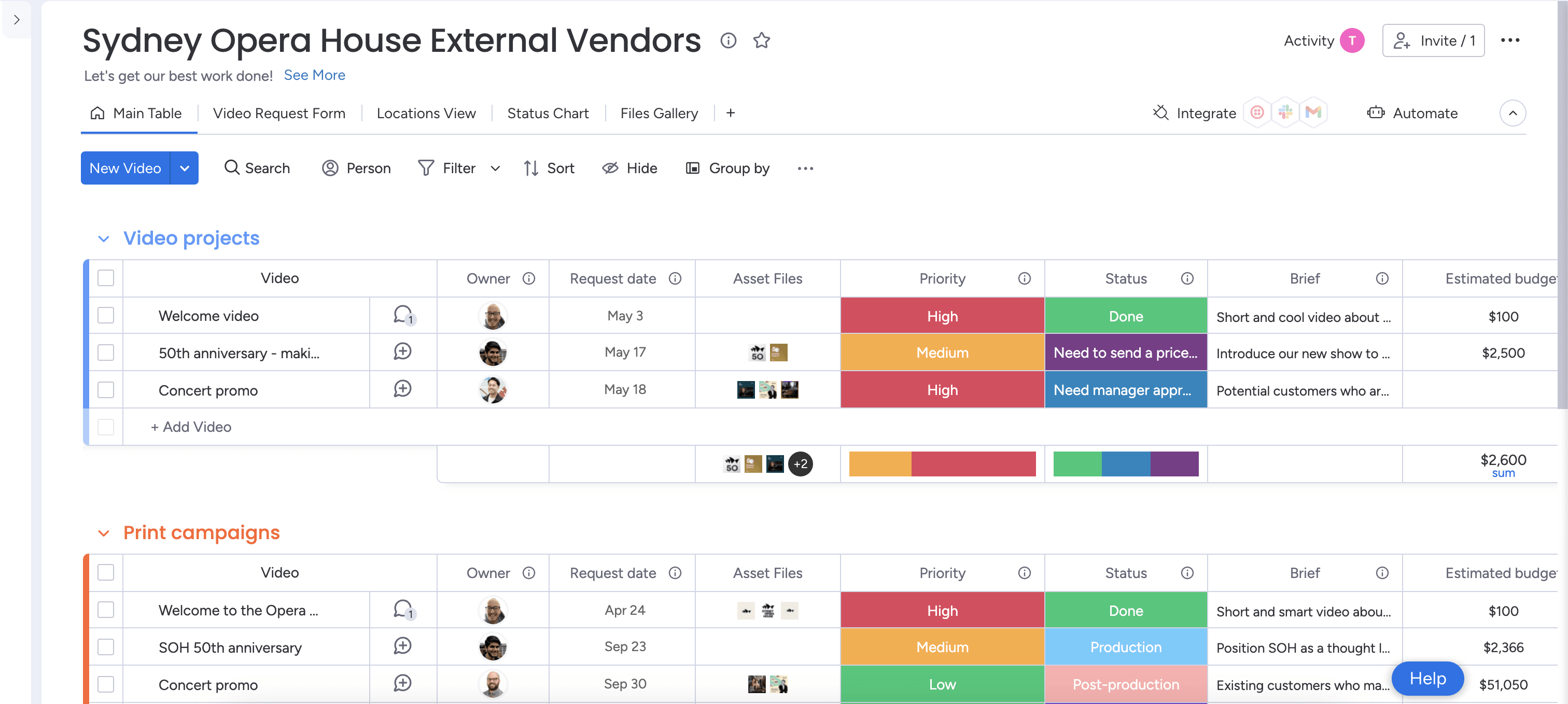 Benefits spread organically across the organization
For Geoff, one of the biggest benefits of monday.com is the excitement from the teams themselves.

"monday.com is one of hundreds of applications that sit under the IT team. We don't have the extra time or resources to proactively expand use cases," says Geoff.

Instead, the Opera House uses the marketing use case as a proof of concept to other teams and departments. As soon as key stakeholders see how another department is using monday.com, they are quick to pitch it back to their team and adapt it to their own workflows.

"We are so pleased with how quickly monday.com has spread organically across the organization, with very little IT support needed. From the great value for money to the simple setup and the time our teams save on it, monday.com is the best!" says Geoff.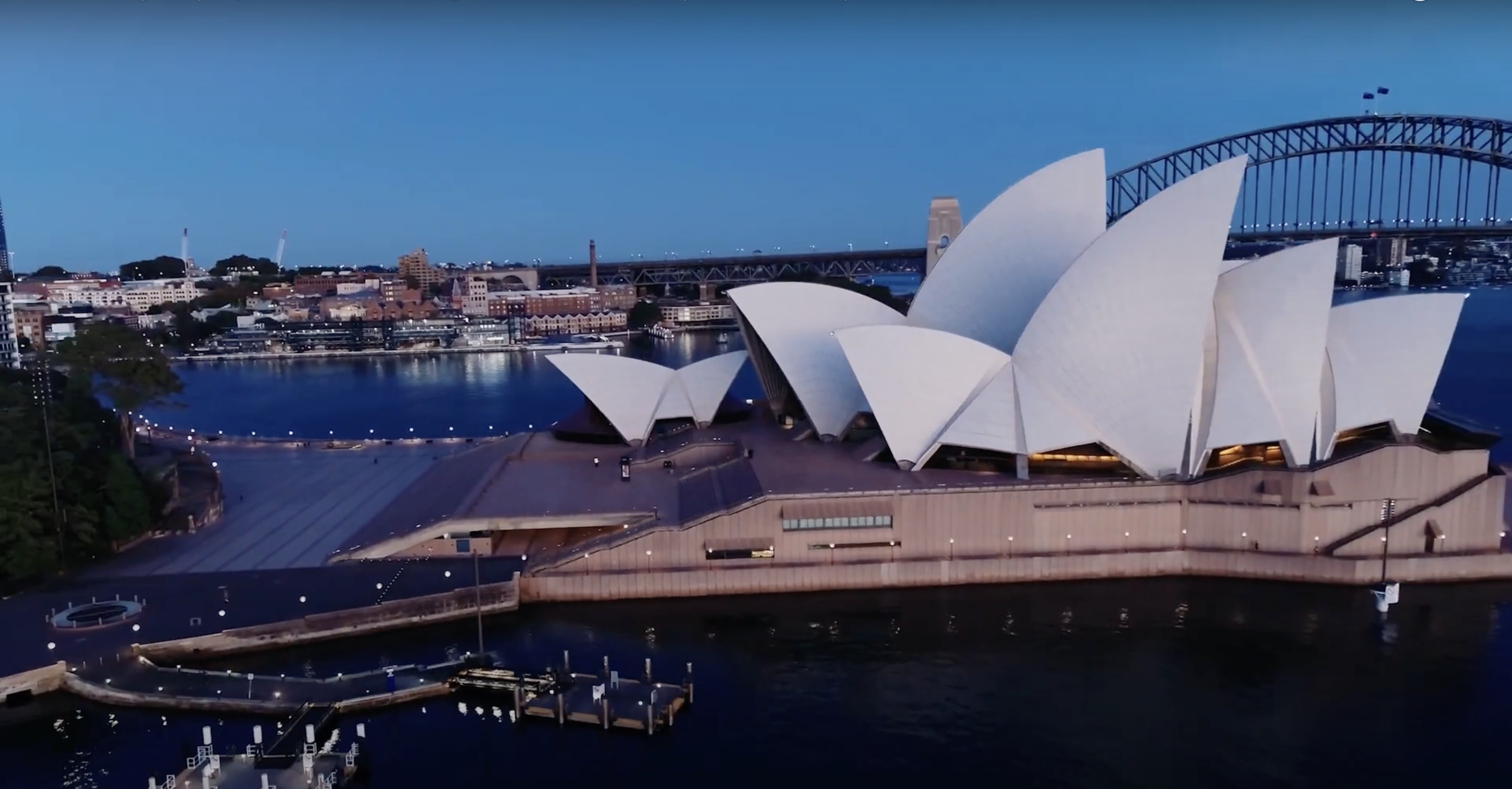 The name and image of Sydney Opera House are trademarks of the Sydney Opera House Trust, used under license.
"monday.com drives our processes, workflows, and outputs. Honestly, we couldn't do without it."
Joanna Brown
|
Creative Studio Operations Lead, Sydney Opera House
Request a demo
Let us show you why over 180,000 customers worldwide choose monday.com