 How the
NHL

saved

4+ weeks

per custom application development cycle by moving to monday.com
Meet the National Hockey League (NHL)
The NHL, established in 1917, is the world's premier professional ice hockey league best-known for its annual championship where the winner is awarded the Stanley Cup. The Stanley Cup is the oldest professional sports trophy in North America and is awarded annually to the league playoff champion at the end of each season. The League has 32 teams spread across Canada and the US, with 62,324 games played and 378,674 goals scored over the last 100 years.

The NHL has had quite the journey throughout its long-standing history. Growing through the Dot Com boom in the early 90s meant that they had the chance to be one of the first organizations to have an online presence. And they took advantage of that opportunity.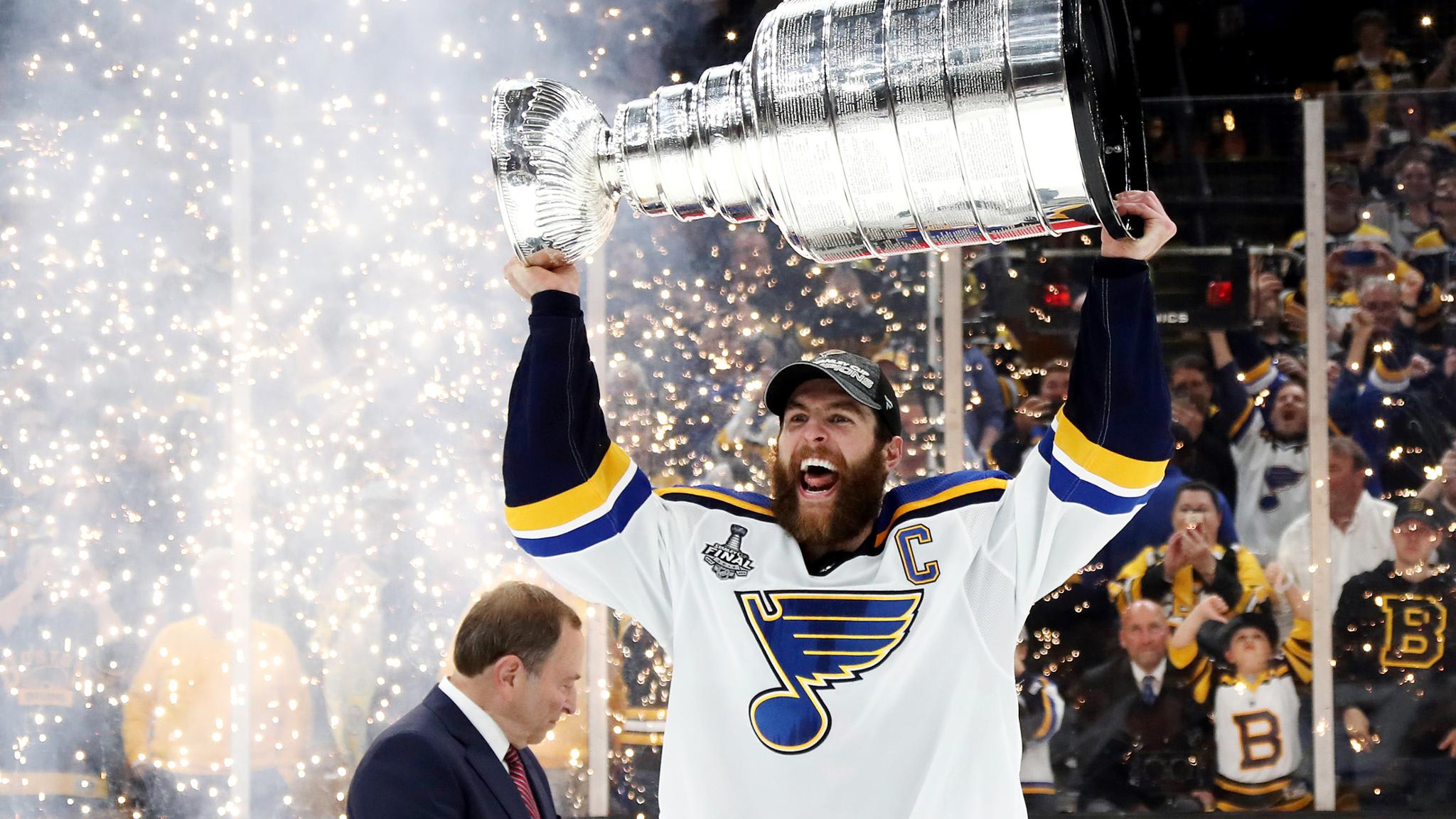 In the early days of the internet, the NHL decided to put its popular gameplay statistics online. This shift is what kickstarted Senior Director Carol Dann's career with NHL.

"I initially joined the NHL 25 years ago as a consultant and one of the first projects I was presented with was to put NHL stats on the web. That was cutting edge and revolutionary for its time. And I was so excited to start my NHL journey with a project like that. Little did I know it would grow into creating hundreds of custom applications for all of our business units," says Carol.
After Carol successfully put the NHL stats on the web, it didn't take long before she joined the NHL as a permanent team member.

Carol spent the majority of her career at the League developing hundreds of custom applications. As the years went on, the requests grew and Carol and her team quickly became a one-stop-shop for more than 30 NHL business units.

To manage the increasing workload, Carol's team now works with an agency in Belarus and the development efforts are split between them. Relying on email and text to communicate and collaborate between three different time zones while working on projects together presented a lot of challenges. The most common issues included:

- Organizational silos
- Distance between offices
- Incomplete specs
- Unclear prioritization and resource assignments
- Disruption in all aspects of projects
- Lack of roadmap insights
- Ad hoc communication only
- Non-functional requirements and launches not communicated

These challenges created a lot of disruption for the IT development teams.

"It was tough to operate. What was in QA? What was on hold? What was coming next? What was pending? No one knew. Nobody had the overall picture of our development world, which was hard to deal with because we could never plan ahead. It was just a mess," says Carol.

Because there was no visibility into their development efforts, team members were pulled off projects without the project managers knowing what was going on. There was an uneven distribution of work with some developers overloaded while many remained idle.

Carol needed a way to manage and define this development process. And that's when she set out to find a solution.


Carol came across monday.com after an internal NHL recommendation from someone she worked with. Within weeks of adopting the platform, Carol quickly managed to create a clear window into her world with a defined development process inside monday.com.
Gaining full visibility into development efforts
She and her team identified the various stages of the development cycle from research right through to deployment. As soon as the team onboarded, everyone had full visibility into who was working on what, where things stood, which apps were on the roadmap, and so on.

monday.com finally created the transparency that was badly needed to maximize development cycles out of Carol's project management meetings. There is no longer any confusion, misalignment, or misunderstandings. Everything is laid out clearly inside the platform for all to see.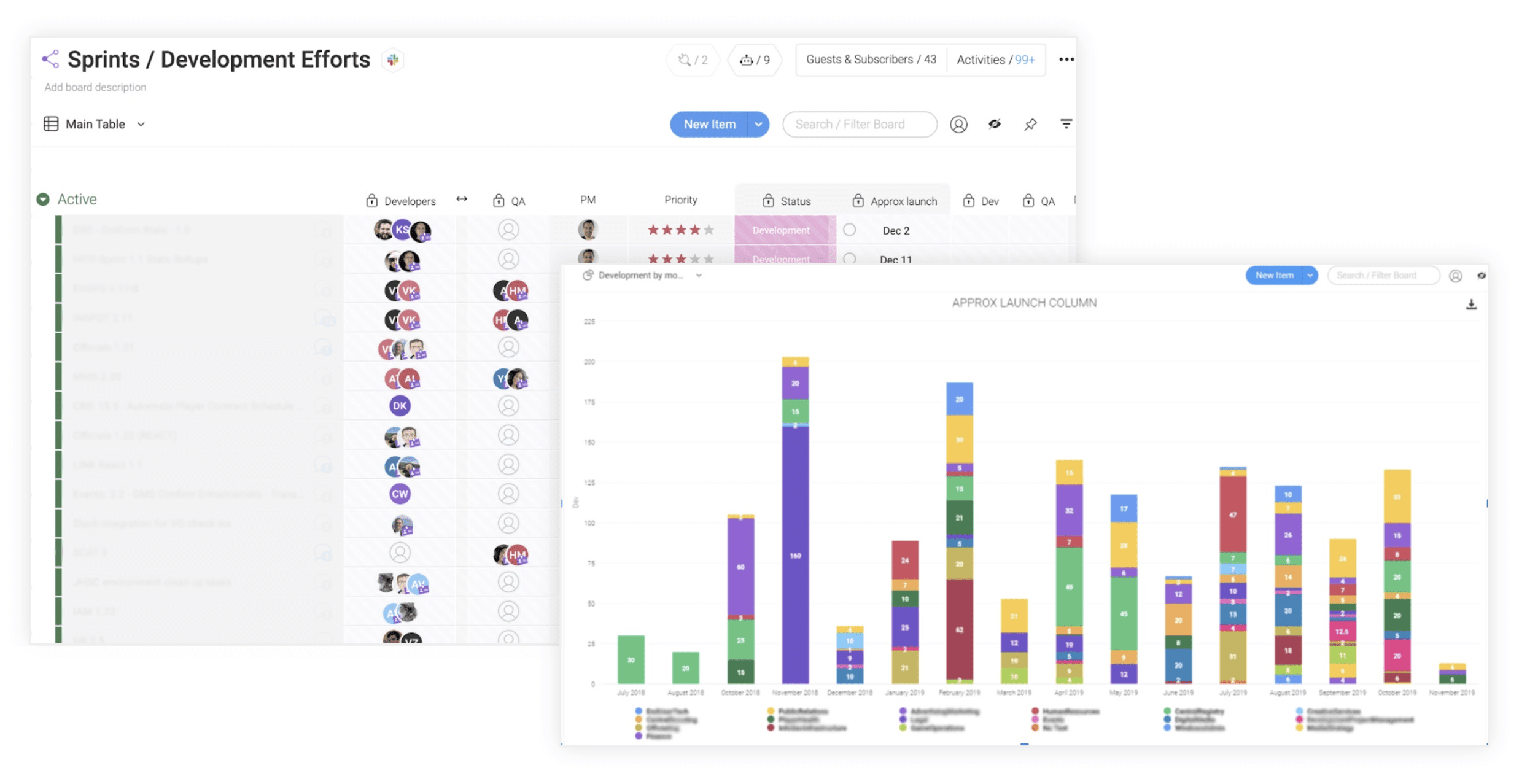 "We originally used monday.com just as a way to manage our sprints and development efforts. The platform gave us a way to collectively decide what was being worked on and when, who was working on it, who the project manager was, what the status columns would be as well as the launch dates, and so on. And that was a very, very powerful thing," says Carol.

Carol and her team also use the Bar graph view to give the business units visibility into what is being delivered to which business units so that we can accurately report how many development cycles they are doing and where things stand for each, says Carol.


Exploring the full capabilities of monday.com Work OS
After Carol experienced the benefits of monday.com, she decided to use the platform for more than just development cycles. Carol started taking existing custom applications and turning them into workflow apps, eliminating the need for a lot of custom development.

"The monday.com Work OS allows us to quickly spin up these workflow apps in an hour versus weeks, months, even years sometimes. And it's opened up a huge door because we now no longer have to follow a standard development cycle and can actually give other people on our team the power to build their own workflow apps within the monday.com platform," says Carol.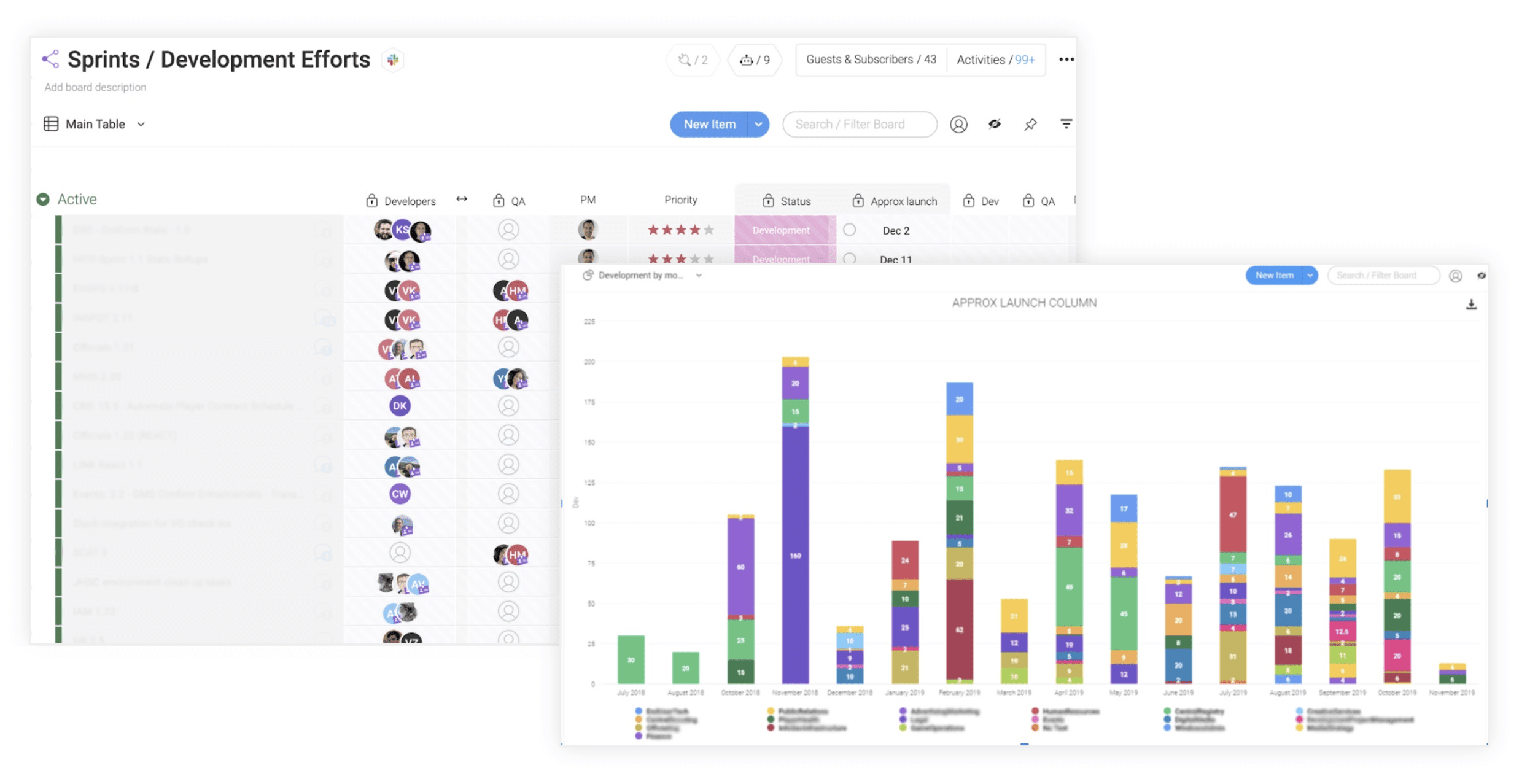 Streamlining Stanley Cup requests
One of the many custom applications that Carol moved over to monday.com was their Stanley Cup requests. The Stanley Cup is somewhat of a famous sports icon in its own right, appearing at various events and gatherings worldwide. This means that people need to request the Cup through a form for it to make an appearance. For this, Carol created a workflow app in monday.com and integrated it with SurveyMonkey.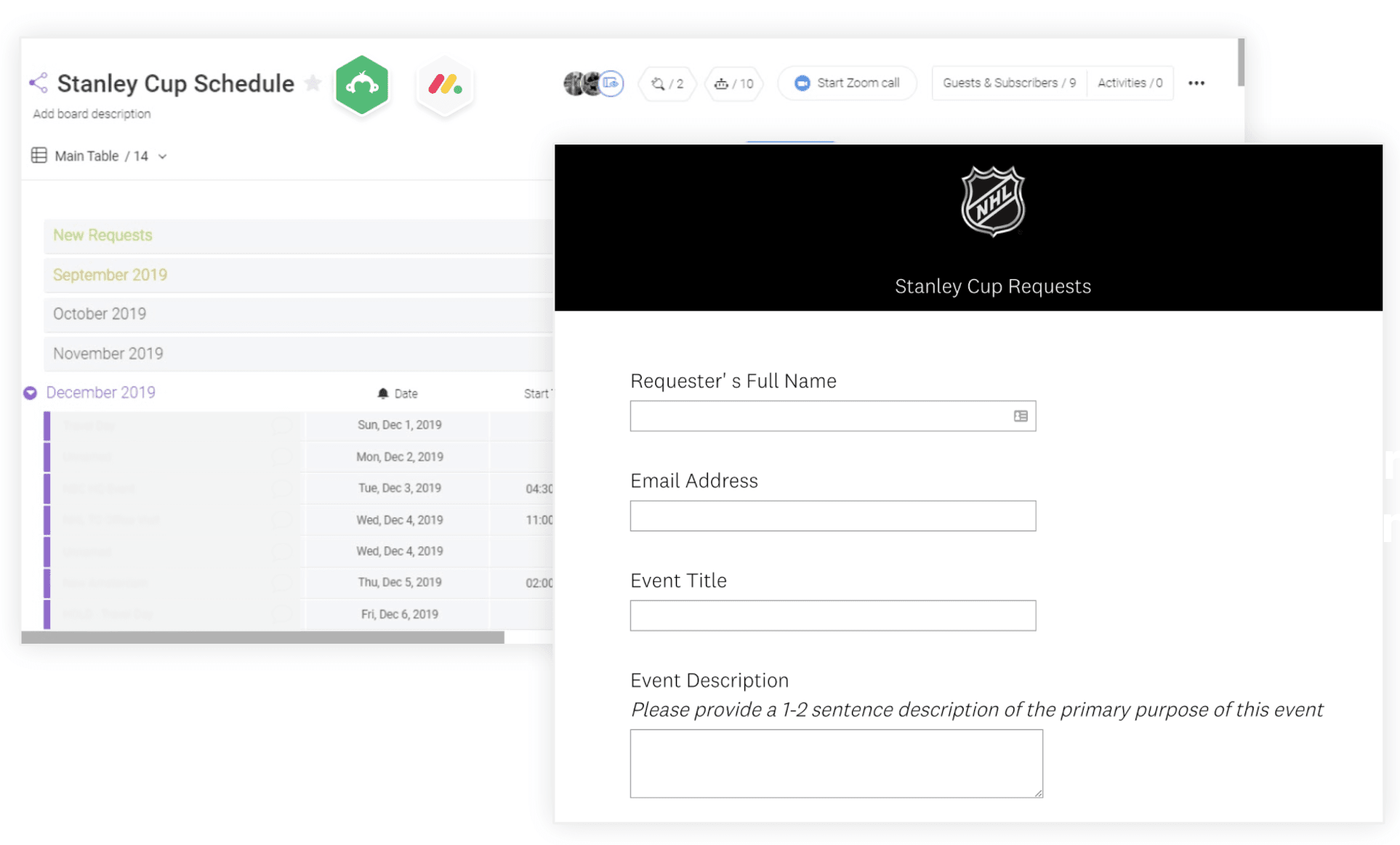 "We use SurveyMonkey to gather the requests and monday.com to organize the data. We set everything up in minutes, whereas before it would have taken a custom developer more than a month, maybe two doing it the old way. Now, each time someone completes the form, an item is automatically created in the board with the relevant columns filled in. So this in itself was revolutionary," says Carol.


The Stanley Cup needs a chaperone to travel from place to place, and those chaperones are called "Cup keepers."

Once a request is approved, a Cup keeper is assigned and the information is transferred to a private board through the Mirror column. This ensures that the information in the board is kept private and everyone only sees the information that's relevant to them. So they are able to keep track of where the cup needs to be and when, and they don't get to see other people's requests. This is incredibly helpful," says Carol.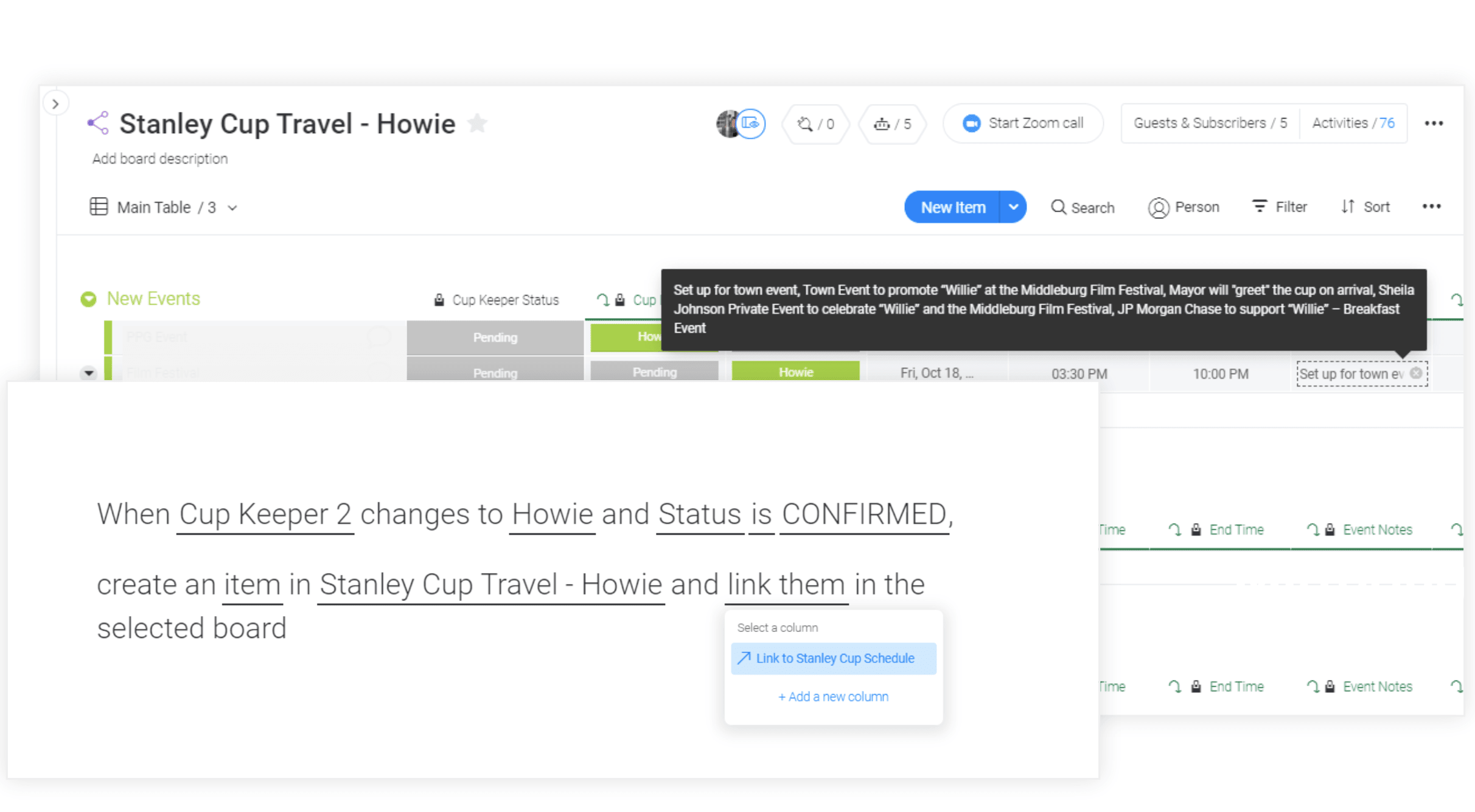 Tracking progress with ease
Another workflow app Carol moved over to monday.com is for tracking fan engagement.

"The team cares a lot about what the fans do, what they're exposed to, what kinds of programs they're running. They want to make sure that things don't overlap and that it's equally distributed. So they're using the, both the Calendar and Chart Views very heavily," says Carol.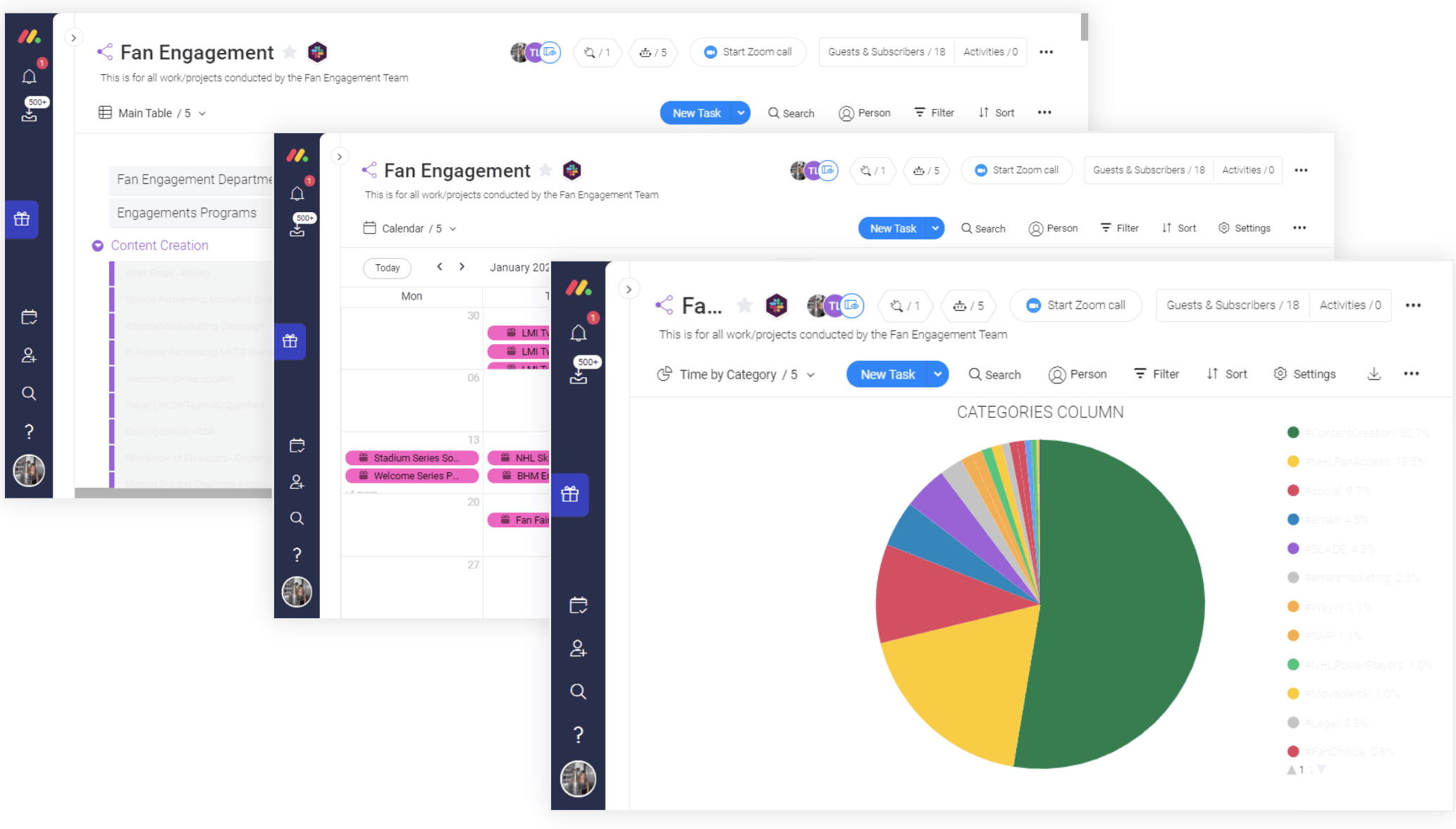 "Custom applications can take days, months, even years. With monday.com I can now create workflow apps in minutes, and it makes my life so much easier."
Carol Dann
Senior Director, NHL
Request a demo
Let us show you why over 100,000 organizations worldwide choose monday.com