How
McChrystal Group

increased revenue by

60%

amid the COVID-19 outbreak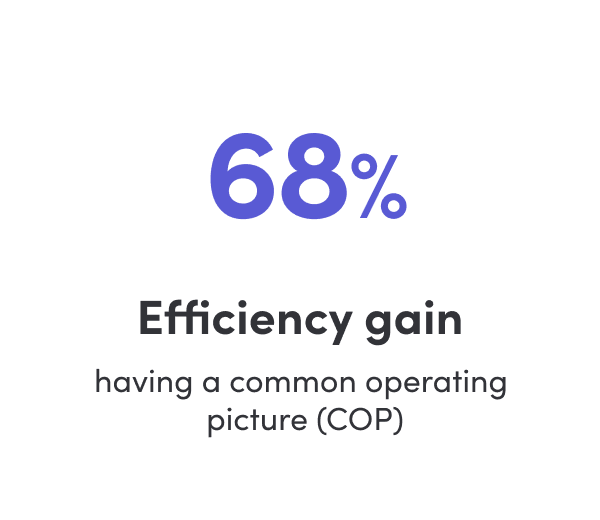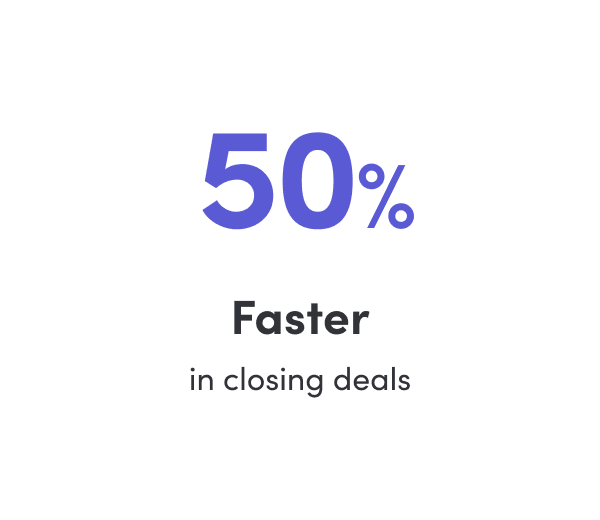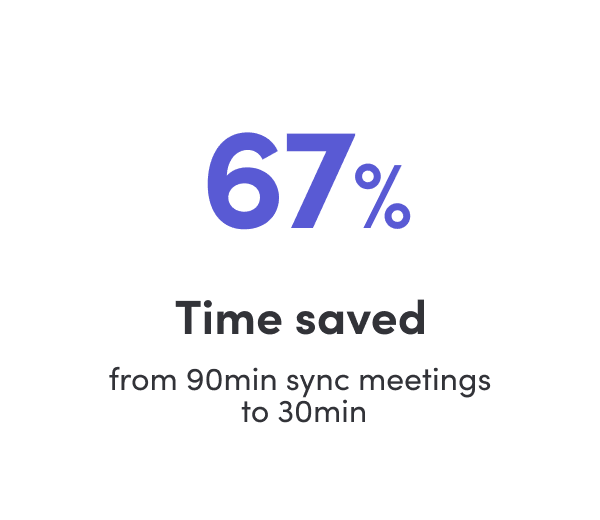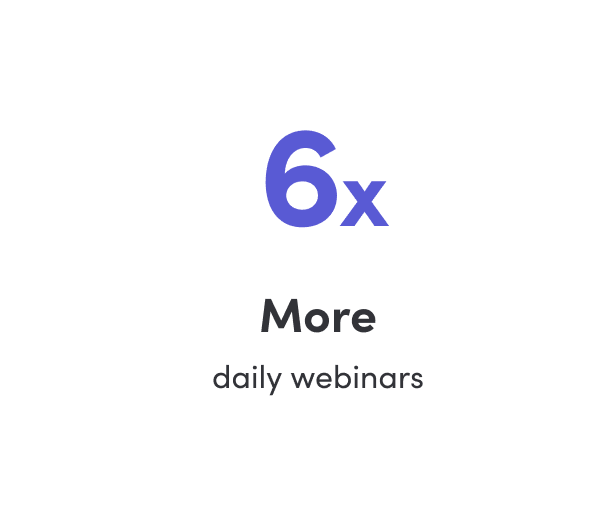 McChrystal Group, founded in 2011, is a management consulting and leadership development firm. It's divided into three divisions: McChrystal Analytics, McChrystal Academy, and McChrystal Implementation.

McChrystal Analytics analyzes how companies and teams are performing based on surveys and sentiments. McChrystal Academy is a leadership development and training provider, offering services ranging from executive coaching to multi-year, company-wide training programs. McChrystal Implementation focuses on helping clients to implement effective operating models into leadership teams over a three to 12 month period.

The firm is headquartered in Alexandria, Virginia, with the rest of the team dispersed remotely throughout the United States. McChrystal Group also has an office in London, England. But now, because of the Coronavirus outbreak, everyone at the firm has transitioned to working from home.
For many years, McChrystal Group didn't have a company-wide project management system. They relied heavily on spreadsheets, documents, and presentation slides, with some teams using their own preferred software for managing and tracking projects.

"We had so many places where we were doing project management that we would waste time duplicating data, which led to inconsistencies and everyone having a different source of truth," says Will Smith, Partner at McChrystal Group.

McChrystal Group wanted to have a single platform standard for data input and collection so everyone would have instant visibility across different project teams and see the same data, reducing the need for lengthy sync-up meetings to align everyone.
Why monday.com?
"We were considering several project management platforms over the summer, including Asana and at least two others. But then we discovered that our Analytics Division was also on the lookout for the same need and had already settled on monday.com," says Shawn Murray, Chief Financial Officer.

The Analytics Division, which is fully geographically distributed, runs several very technical, multi-step data analytics projects at a time. And so for them, project management with full visibility was very important.

One of the client teams planned to start a 90-day trial beginning in September with December as the decision point for expanding monday.com to the rest of the firm.

"We actually accelerated the decision because we got a lot of positive feedback faster than we had anticipated. And I think by about October, November, we decided we were going to go enterprise-wide with monday.com as a project management solution," says Shawn.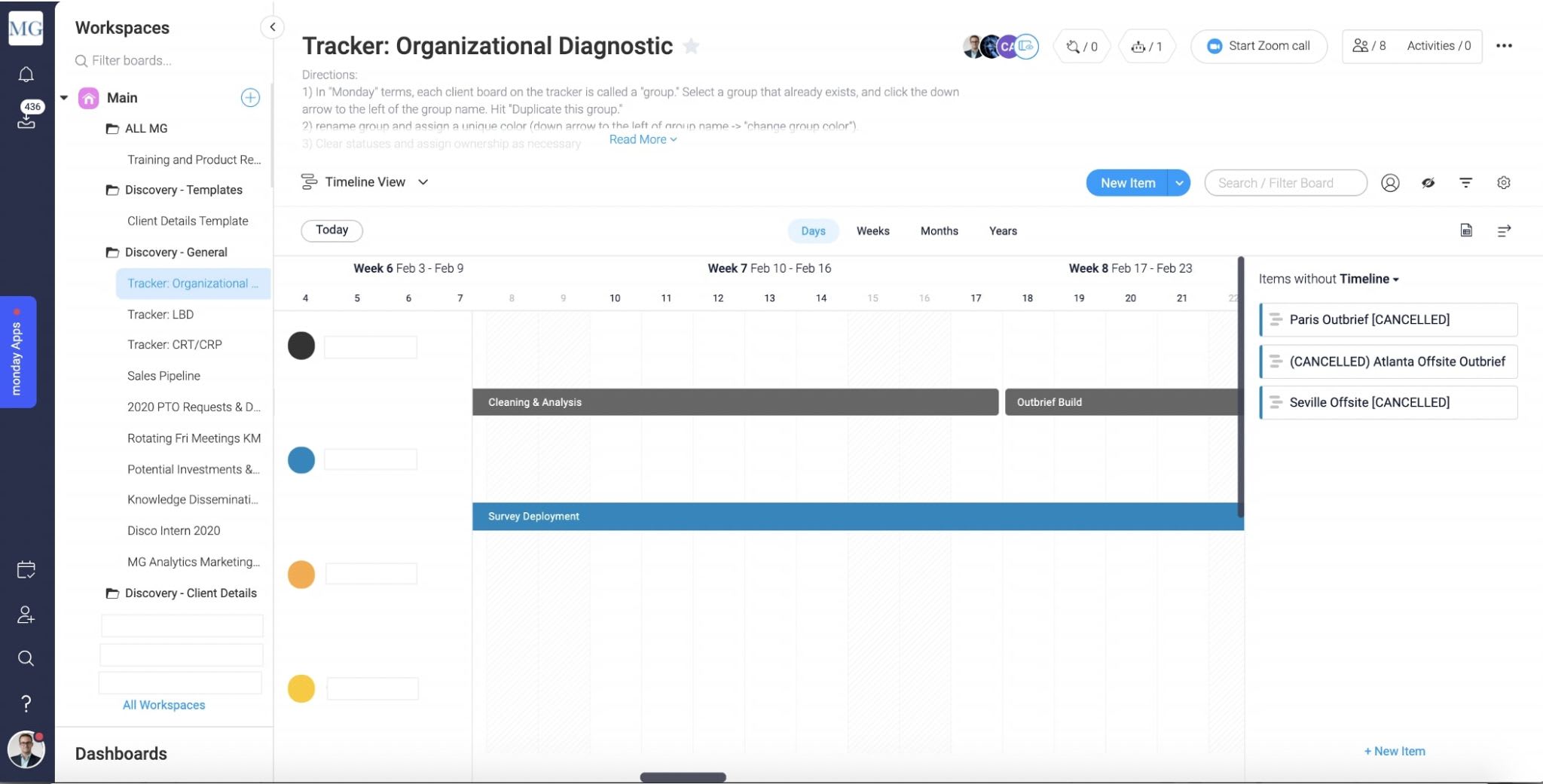 Relying on a flexible platform that pivots with your business
With the entire marketing team now using monday.com, all communication happens inside the platform. monday.com has eliminated the challenges associated with being a globally distributed team with everyone having one central place to get work done.

"We maintain communication on the boards so we have the history and data in one place," says Samyuktha. The teams no longer have to struggle to schedule meetings between multiple time zones to get on the same page because everything happens inside monday.com. Progress and updates can be accessed anytime, and anywhere, regardless of the time zone.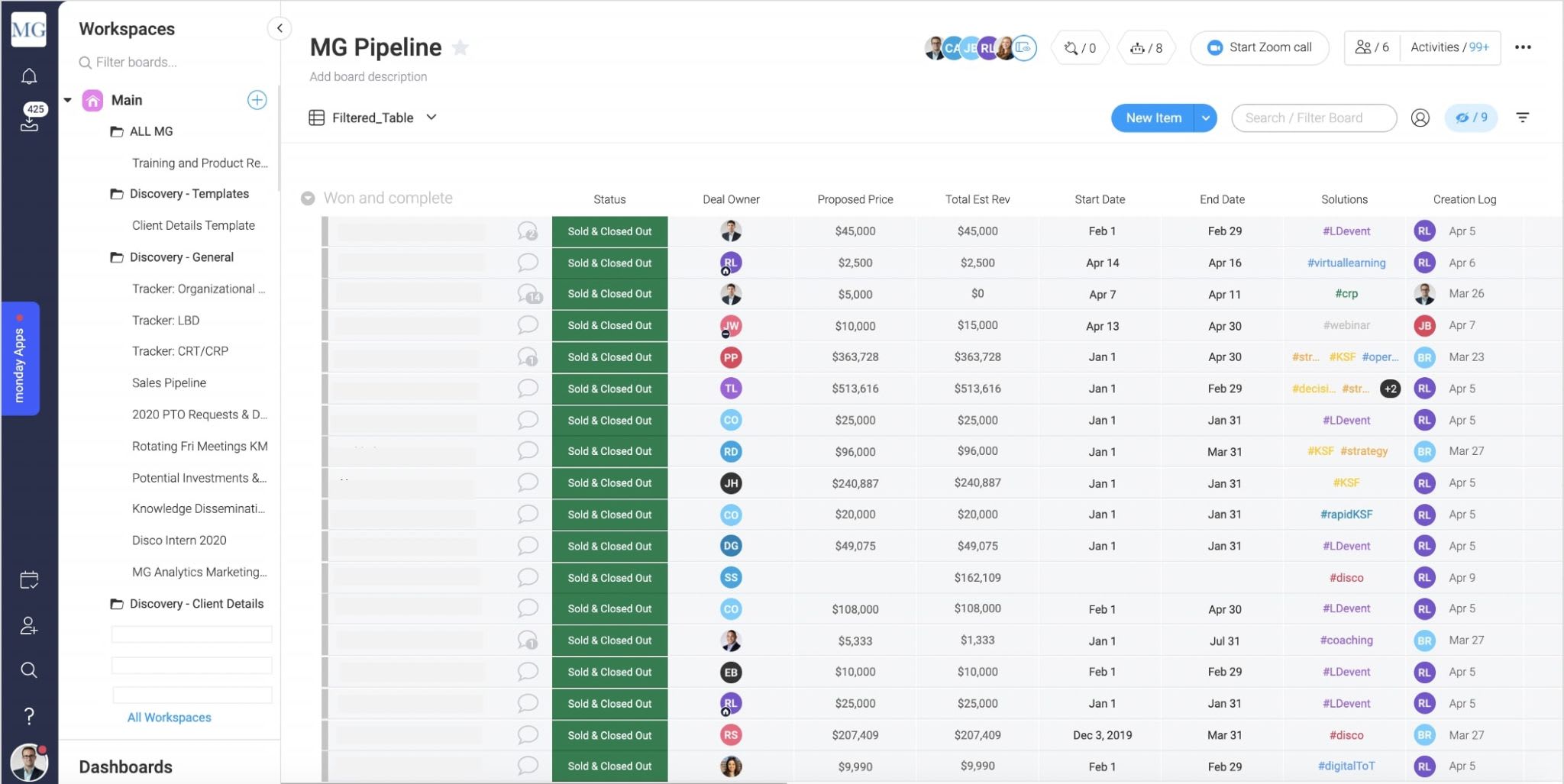 Closing more deals, faster
It turns out the Analytics Division was already leveraging monday.com as a CRM. And since all divisions in the company provide solutions to the same clients, they wanted to replicate the existing pipeline in monday.com and modify it for the other divisions to provide McChrystal Group with a Common Operating Picture (COP).

Within a week, the Implementation and Academy Divisions had monday.com fully functioning as a CRM with all the historical data transferred from their in-house product to monday.com so the teams could hit the ground running.

"What used to be a two-week process is now down to a week with regards to identifying what the opportunity is, building out a proposal, aligning on the deliverables, the resourcing, the price, and then getting that document out to a client for final negotiation. We're at least 50 percent faster than we were pre-COVID-19," says Jeff Bull, Director of Business Operations.
Leading shorter, more effective meetings
Instead of having to sit through lengthy sync-up meetings with the client teams, everyone can now see everything in monday.com, on-demand.

"We used to have to set aside an hour and a half to run through our sales pipeline and align everyone. Now we are down to about 30 minutes in large part because our sales pipeline is up-to-date and we're just confirming that what we see in monday.com is accurate," says Jeff.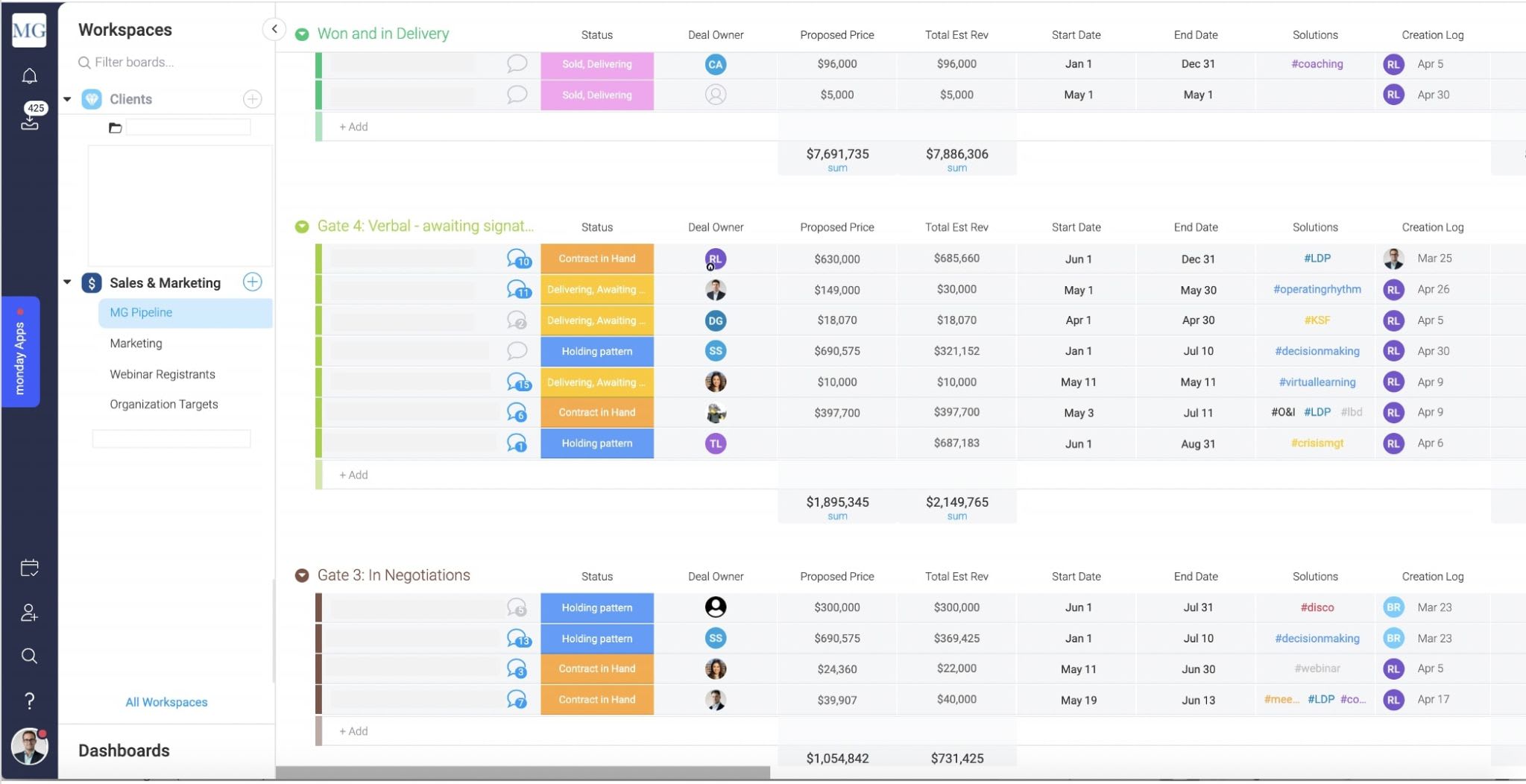 McCrystal Group is now at a point where they can use monday.com to forecast revenue based on what they have in the pipeline.

"monday.com has allowed us to project, to some degree, if we have enough front-end business coming to meet our revenue targets for each month, and see any gaps fairly easily. And then we can also leverage our dashboards to get a visual representation," says Shawn.
Launching new initiatives successfully
McChrystal Academy started hosting webinars as a result of the crisis, which was an entirely new initiative at the firm. The webinar team now runs about six webinars per day that are all organized and planned using monday.com.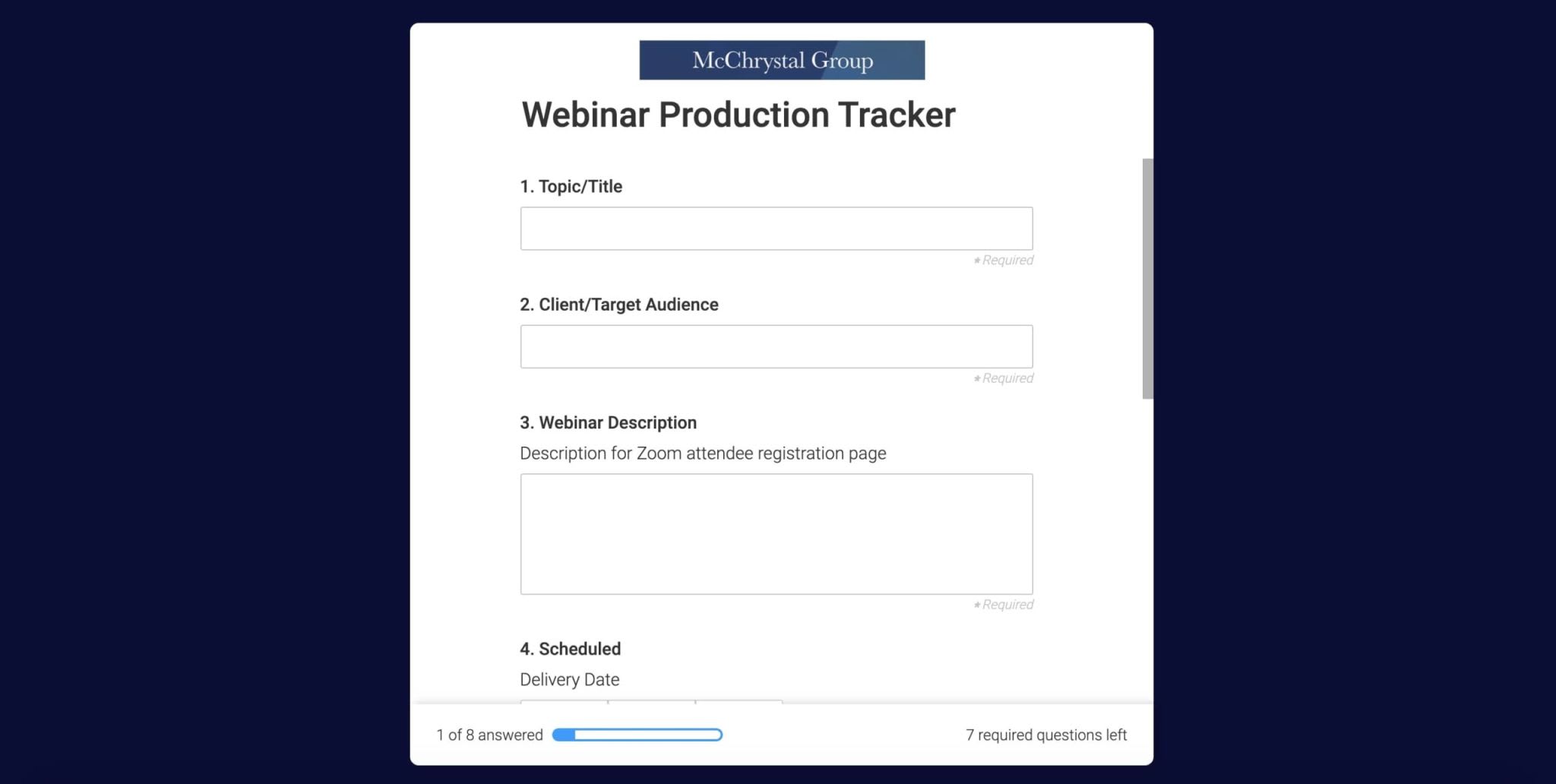 "The webinar team created a form for people to be able to enter in all the pertinent information that they needed to facilitate webinars, virtual meeting engagements, or virtual training. It automatically generates a "work order'" so to speak within monday.com. And then the team can track the requests from there," says Jeff.
"monday.com has been the backbone for our success. Now, we can forecast if we have enough front-end business to meet our monthly revenue targets. The platform was instrumental in our 60% revenue increase during the COVID-19 outbreak."
Shawn Murray
Chief Financial Officer, McChrystal Group
Contact sales
Our consultants will advise you on the best solutions based on your needs