How a growing law firm proves the case for agility at scale with monday.com
Meet Howard Kennedy
Howard Kennedy is a London-based, full-service law firm, specializing in providing straightforward legal advice to entrepreneurial businesses and individuals on domestic and international matters.

With a fast-growing firm of 450+ staff, including over 150 lawyers in one location, they have the right teams to support their clients whatever legal challenge they face.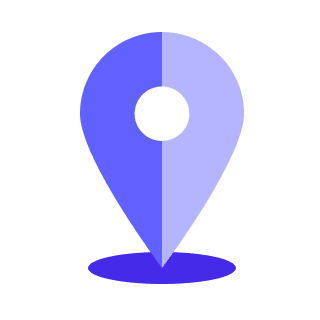 Offices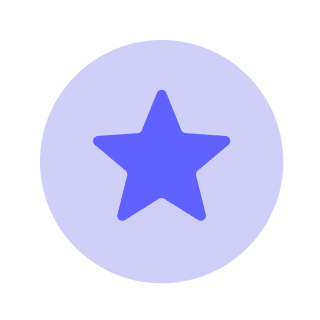 Use cases
Strategy, unified work management, agile management, OKRs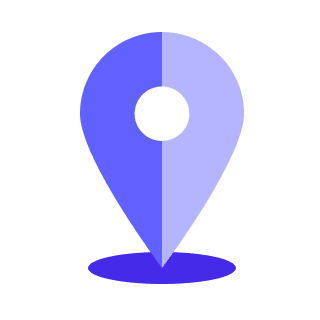 Offices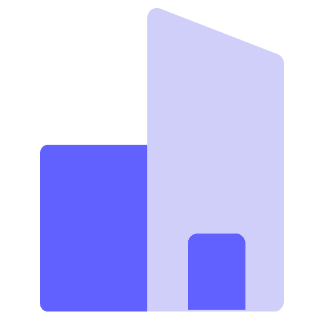 Industry
Legal, professional services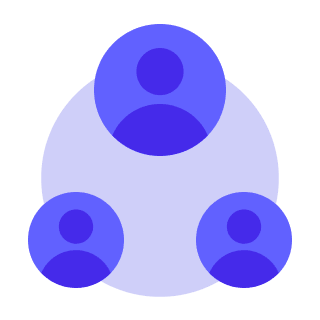 Employees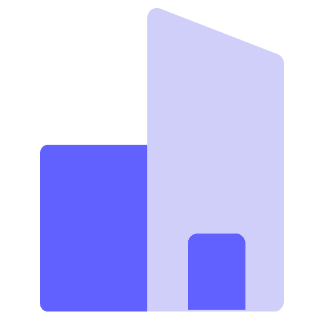 Industry
Legal, professional services
The challenge
As a modern and results-driven law firm, Howard Kennedy prides itself on gaining a deep understanding of each client's business, market, and objectives to provide practical legal advice to help them grow from where they are to where they need to be.

Following their own advice, Howard Kennedy has ambitious growth plans for their firm, as their IT Director Tony McKenna explains:

"Having just come off a record year of growth, we have a bold aim to grow the business from £55 million in revenue today up to £80 million within a three-year period. This will also mean continuing to invest in and attract more people.

To build on their momentum, and in spite of challenging market conditions, the executive team and the board have developed a comprehensive three-year strategic vision. Leveraging innovative digital solutions is a key plank of their execution plan.

"It's all well and good to develop a strategy with the leadership team, but to succeed we knew we needed to disseminate that vision across the firm. We had to bring our strategy to life for every team member so that they understood how their actions contributed to the overall direction of the firm."

That's when Tony and the team started assessing monday.com as a vehicle to capture, communicate, and execute their business strategy.


Why monday.com?
While Howard Kennedy had been using monday.com to manage their agile portfolio of client work, they realized it had much broader application.

By expanding the platform across the business, it could help them not just capture a high-level strategic vision, but also facilitate its execution by managing specific objectives and key results (OKRs) across all departments.

"After some 'hearts and minds' discussion across the business, we concluded that this is the way we should communicate and manage our strategic direction by aligning every teams' day-to-day tasks and week-to-week projects with the long-term initiatives," said Tony.

Previously, individual teams could focus well on their own priorities and client cases, but they lacked the holistic view needed to connect with high-level strategy and create business impact at scale.
Every department on the same page
To deliver on aggressive growth targets, it is imperative that all departments work together on priorities that fit with the firm's strategic direction.

Led by legal services, driven by business development and supported by operations, knowledge, marketing, human resources, IT, and finance, monday.com enables Howard Kennedy to plan and execute business priorities while keeping every department aligned and informed.

"We started with the strategic plan at the top level, broke that down into specific plans for the firm's four main practice areas, then drilled into activities for every business service team. These monday.com boards are all linked together and tied back to the strategic plan," explains Tony.

With access to synchronized dashboards on any device, board members can instantly see the birds-eye-view, while detail-oriented managers can drill right down into the activities of individual departments and teams.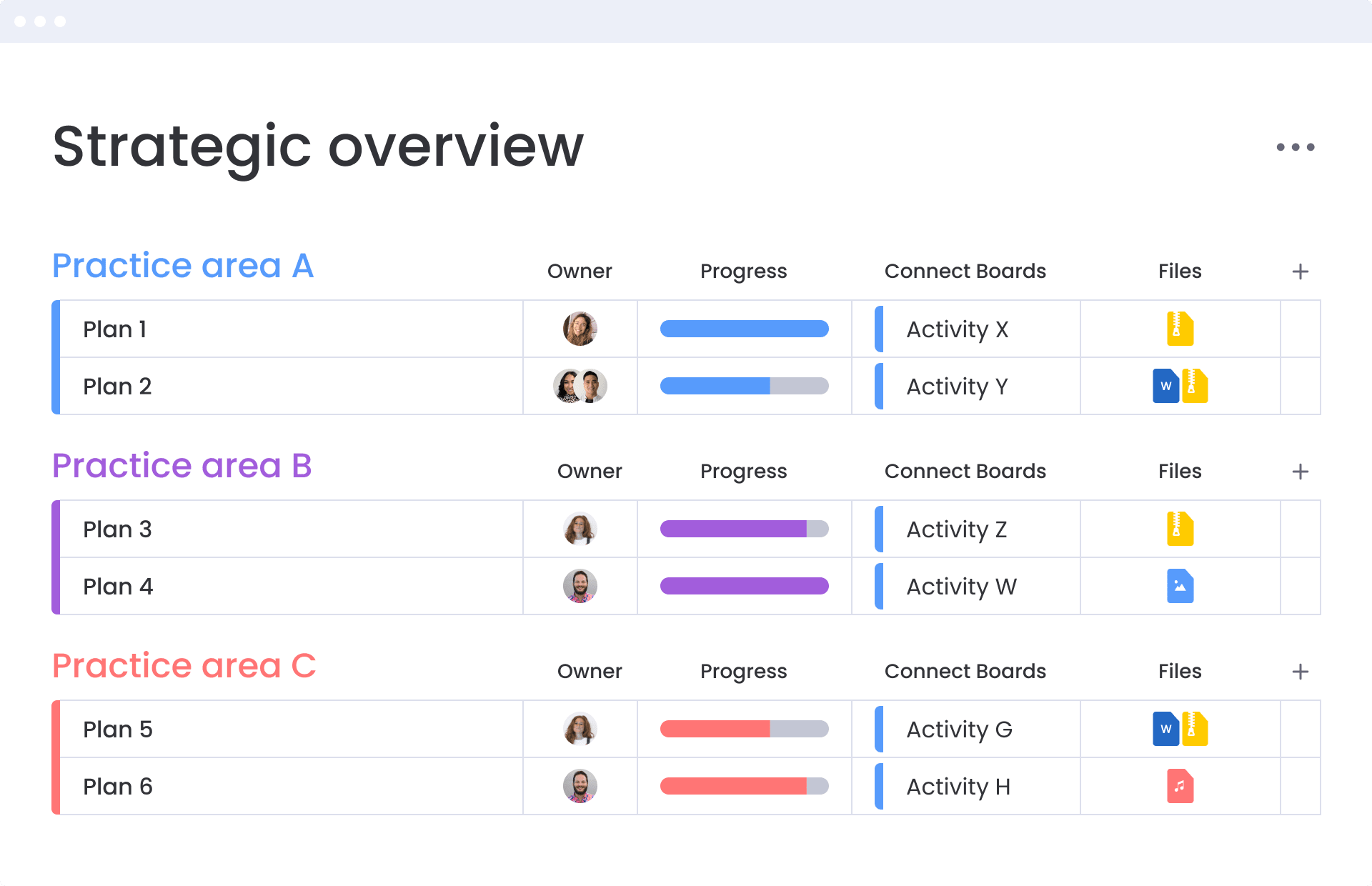 The right moves for challenges from left field
Agile businesses are those equipped to adapt rapidly when internal or external circumstances shift. As Tony knows too well as an IT professional, adapting to accelerating change can be the difference between thriving and just surviving.

"For example, the recent explosion in hackers and threats means businesses need to invest more than planned in cybersecurity protection. With a flexible, integrated work management platform, we can quickly reprioritize the budget to allow that investment, assess the impact on other priorities and make informed decisions on the go."

This minimizes confusion or disagreement about the direction, and when inevitably the focus needs to evolve, the firm can quickly shift resources.

"With monday.com, gone are the days of working in the dark or relying too much on instinct. We have greater clarity and can pivot in response to unexpected roadblocks."
Growing by attracting the right talent, strategically
The benefits of cross-department integration go beyond strategy execution. For example, Tony has seen how it enhances their capability to attract the talent they need to grow.

"As we grow we need to fill specialized roles using lateral hires, which impacts multiple departments. We need to look at the legal skills required, the financial viability, the vetting and onboarding process with HR, and finally the IT tools needed to support the role.

Having centralized visibility, communication, and collaboration across the organization helps us attract and hire the best people that fit our needs."
Transparency helps minimize fear and inaction
Having worked in IT for over three decades –15 of those in the legal sector – Tony has observed people's tendency to resist change.

"Transformation is one of those buzzwords that you hear a lot and it can make people nervous as it takes them out of their comfort zone. Will their job morph into something they no longer understand? Will their role disappear altogether?"

"If you can clearly explain the benefits of the change and how their day-to-day tasks will contribute to the business strategy, it helps bring it to life for them, puts them in the picture, and eases anxiety."

To ensure enthusiastic uptake of new processes, any changes to the digital work management process must prove to be faster, simpler, and more accurate than existing methods.

"Simplicity and ease of use is 100% essential for any technology we roll out. The great thing about monday.com is that it works at all levels and is intuitive even for the less tech savvy," he says.
The verdict is in on the benefits of digitizing
Tony has observed a significant shift in the adoption of OKRs and technology in general by law firms in recent years.

"While lawyers have embraced digital tools to serve clients and run cases, the industry has been slower to embrace technology at the organization level for collaborating on knowledge, strategy, and business operations across the whole firm."

While it's easy to focus on the individual aspects of the operation or strategy relating to each role, department or client, piecing that together into a cohesive and actionable strategy has long been a challenge in the legal and other service sectors.
Legal workflow management with no surprises
Beyond portfolio pipeline and strategic work management, Howard Kennedy has plans to further leverage monday.com to support legal project management (LPM) and billing processes, with ambition to integrate their time management software with monday.com using its API.

"We plan to use automations to track and manage processes such as progress against legislative timelines, actual costs versus budget estimates, time/budget thresholds, and alerts for the team when deadlines are approaching."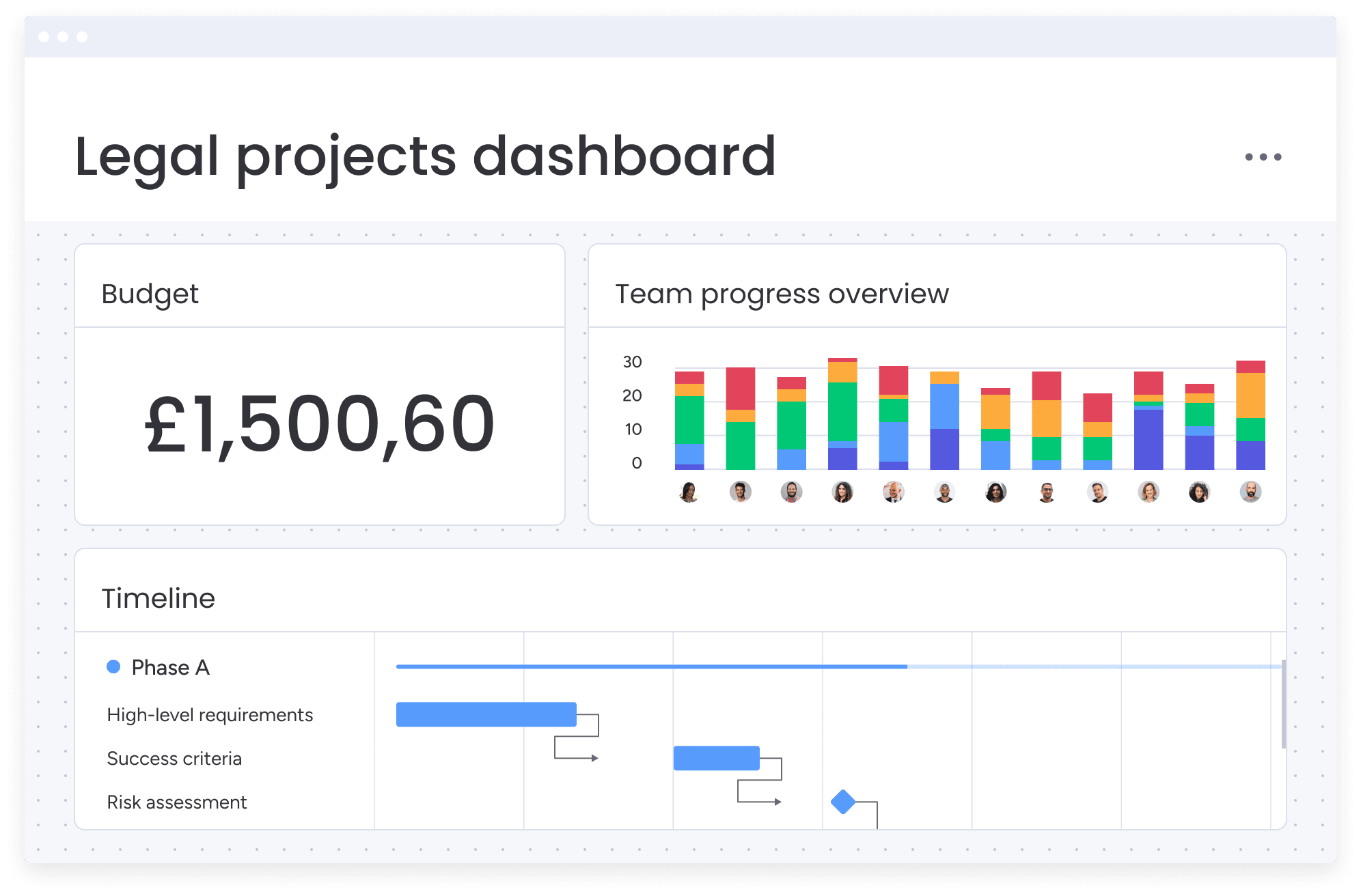 Automated monitoring and communications will help keep clients in the loop and avoid unexpected bills for legal work that becomes more technical than expected.

In an ever-changing market, strategy needs to be both strong and flexible, concludes Tony.

"Vision and strategy used to be a dusty document that sat on a shelf. With monday.com strategy becomes a living, breathing process that every department, team, and individual contributes to."
"The ability to see a clear picture of priorities across all departments and monitor precisely how each feeds into the three-year strategic plan is brilliant!"
Tony McKenna
|
IT Director | Howard Kennedy
Request a demo
Let us show you why over 180,000 customers worldwide choose monday.com