monday.com plugins for Adobe Creative Cloud
Visualize your entire design process in one workspace
Communicate your progress and review feedback
Collaborate on the latest version of your work
Easily keep track of all your deadlines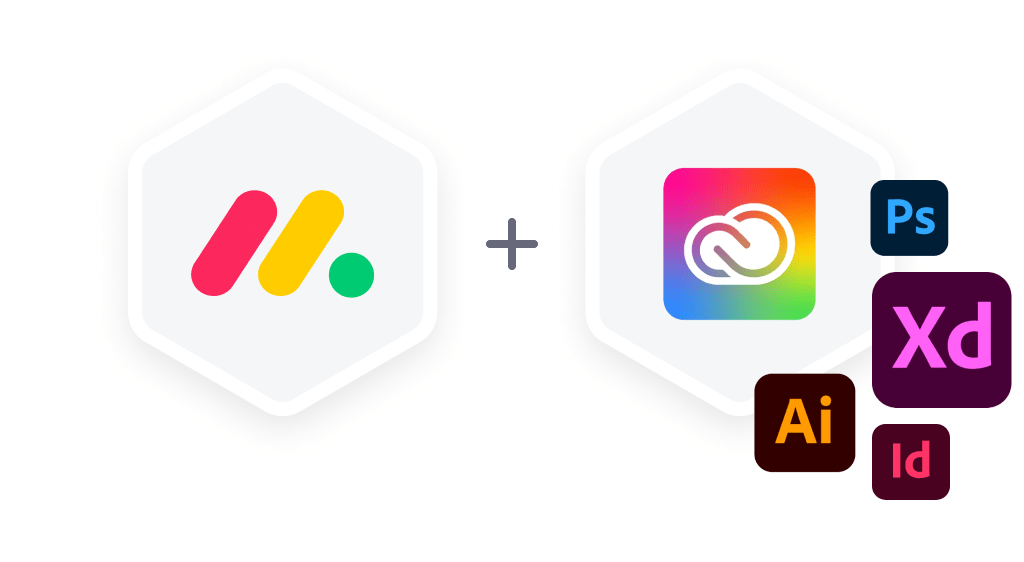 How monday.com works with Adobe Creative Cloud
See everything without leaving Adobe Creative Cloud
Instantly receive all the information about your incoming creative designs. View and compare versions, review annotations, and prioritize what's most important.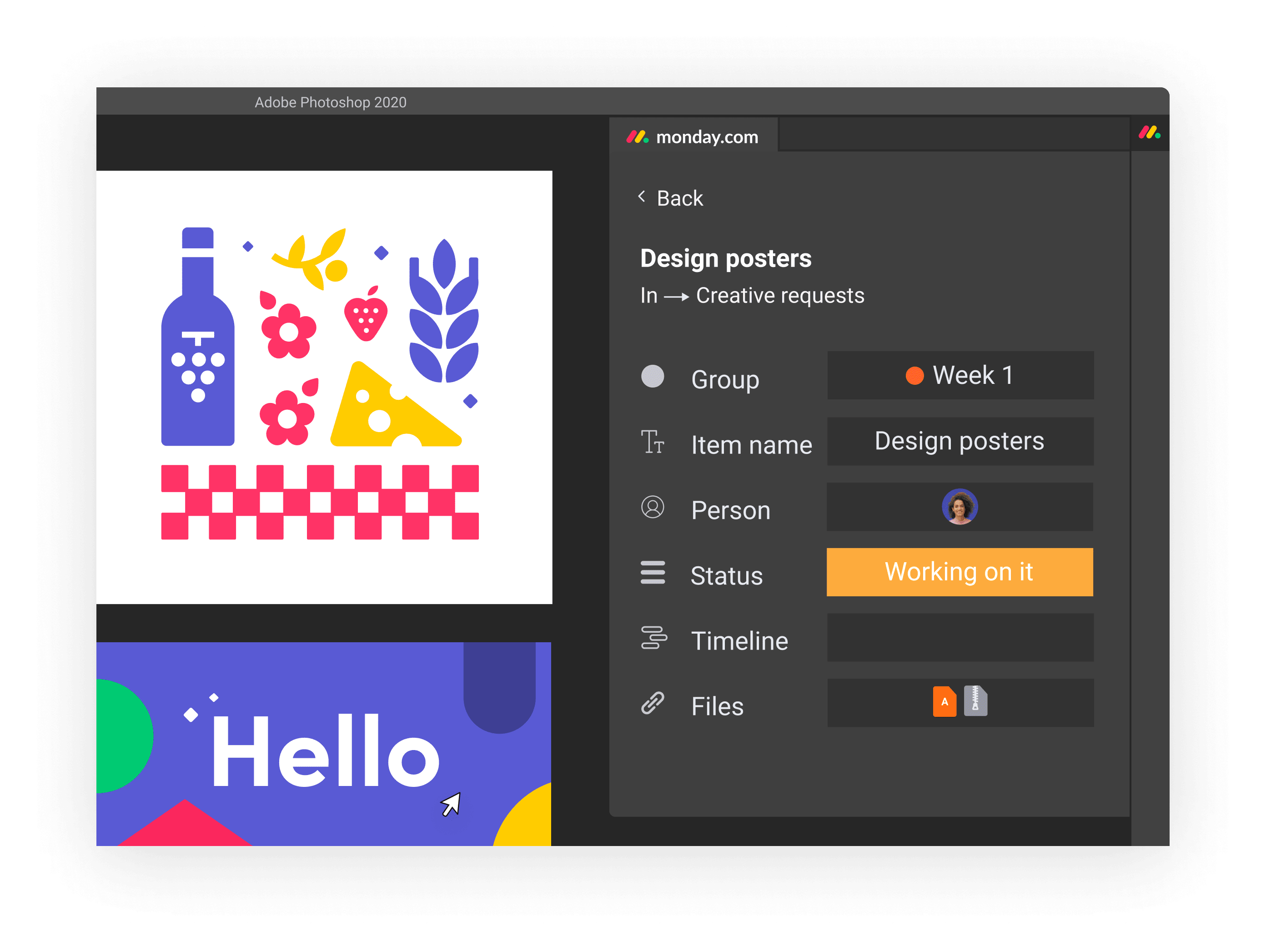 Communicate and collaborate seamlessly
Easily collaborate within Creative Cloud apps
Tag any team member via monday.com from directly inside Adobe Creative Cloud. Collaborate on the latest version of any draft and update your progress from working on it, to awaiting review, to done!
Transparency & Deadline Management
Stay transparent every step of the way
See who's working on what, set due date reminders for you and your team, and get instantly notified when the status of your creative asset changes.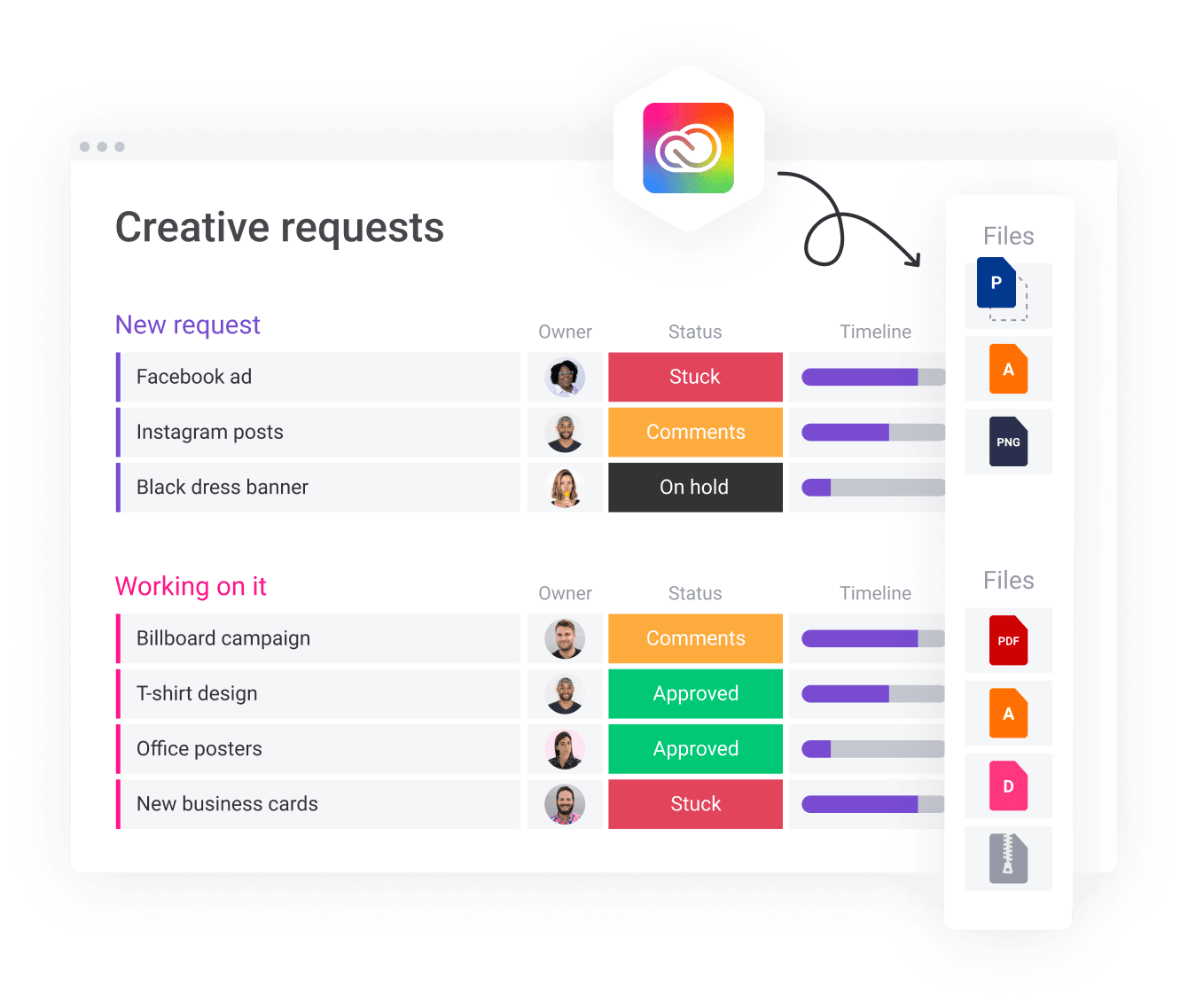 Try monday.com extension for Adobe Creative Cloud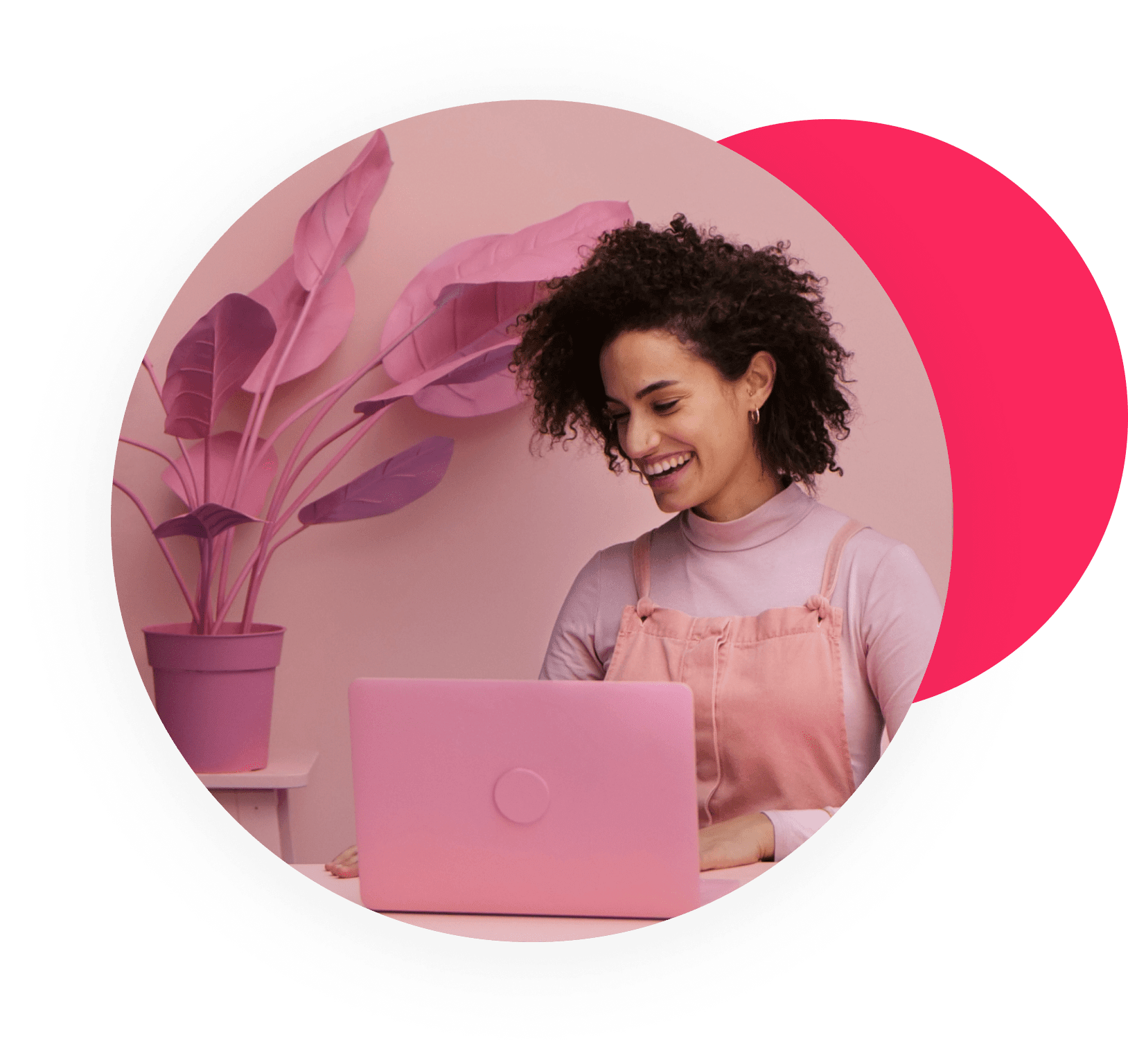 Don't have a monday.com account?
Start your 14 day trial now