Turn your ideas
into apps
Quickly create enterprise-grade business apps for any team on top of monday.com Work OS. Use ready-made building blocks or create your own.
Digitize processes and workflows
Increase employee productivity and engagement
Create a better customer experience
Build the functionality you need, fast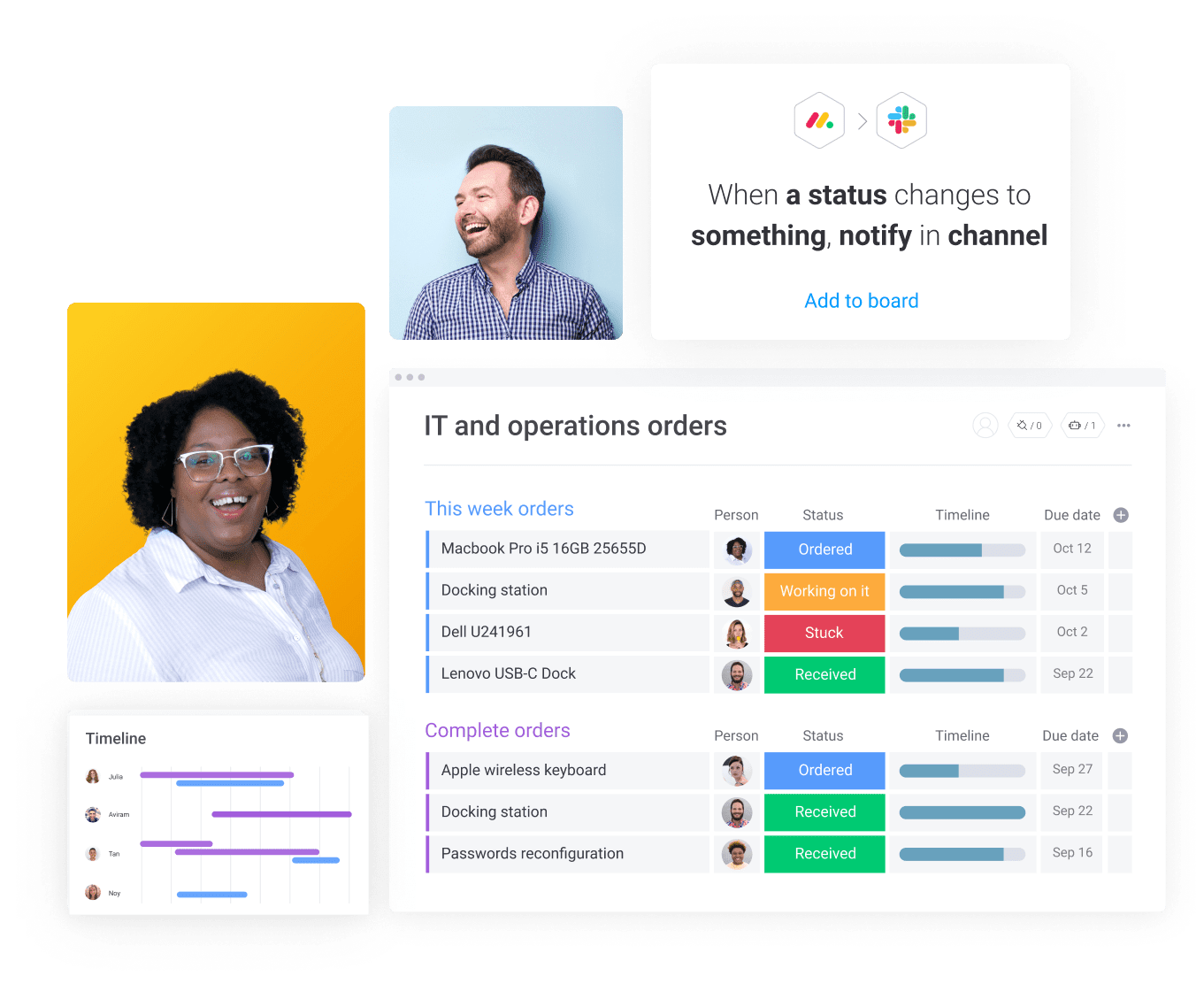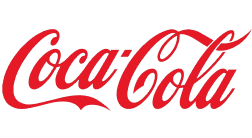 Streamline and modernize your workflows
.
Build the beautiful apps you need to make your projects, processes and workflows seamless. Digital transformation? Easier than ever.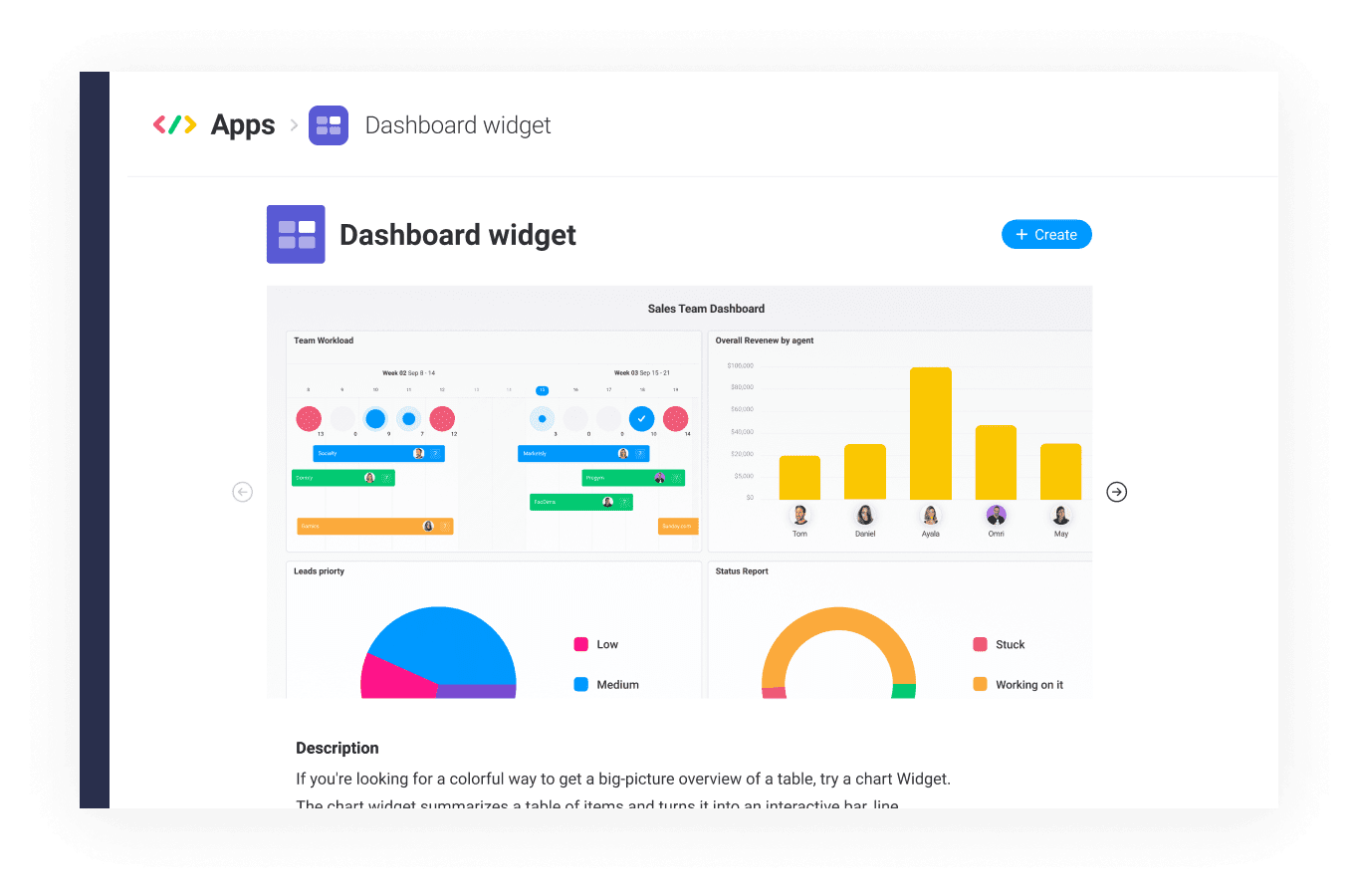 Increase employee productivity and engagement
.
Quickly create apps that solve your toughest challenges, so your team can focus on the work that requires their talents.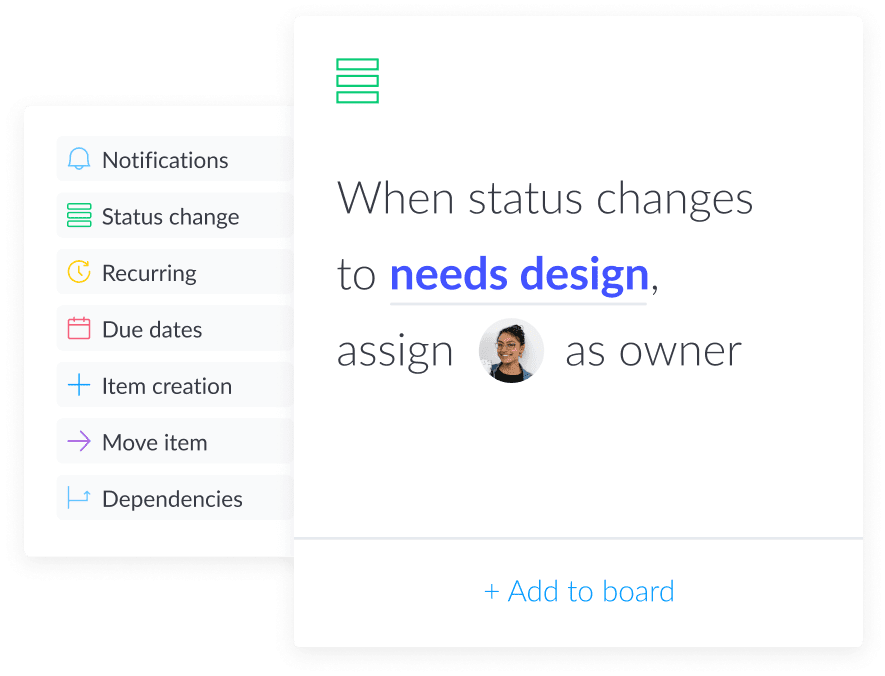 If you can dream it, you can create it
Hundreds of no-code building blocks for rapid application delivery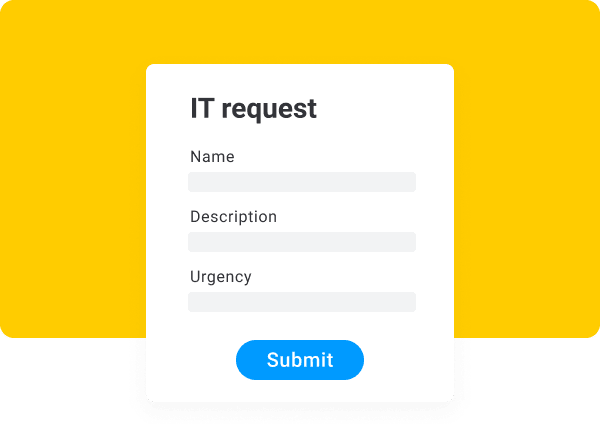 Forms
Set up interactive boards and&nbspcustom forms to capture business data in a quick, standardized way - &nbspin&nbspany&nbspdevice.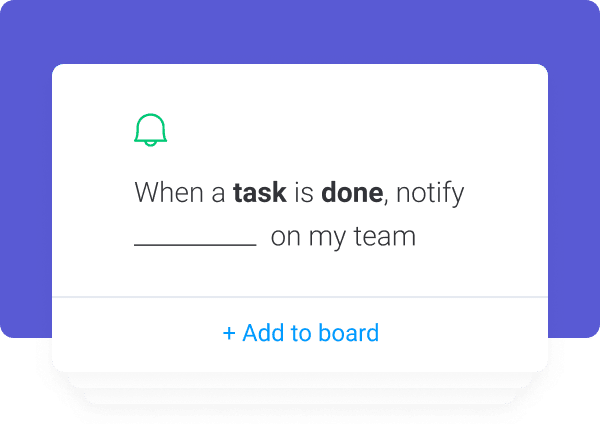 Automations
Automate workflows with code-free automation recipes. Enable your&nbspteams to run quickly by freeing them from repetitive, manual tasks.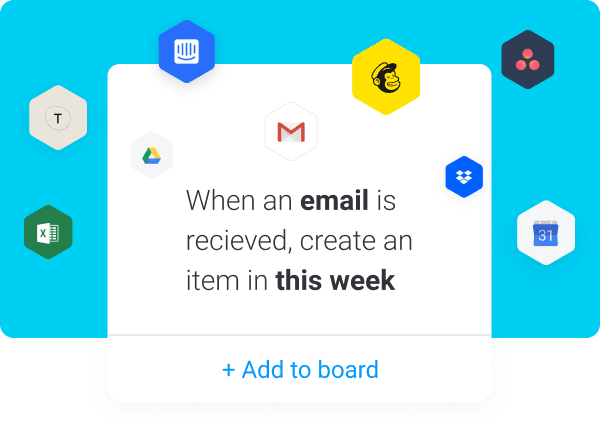 Integrations
Seamlessly integrate your existing data and tools using 50+ prebuilt adaptors, as well as an open API for integration with in-house built systems.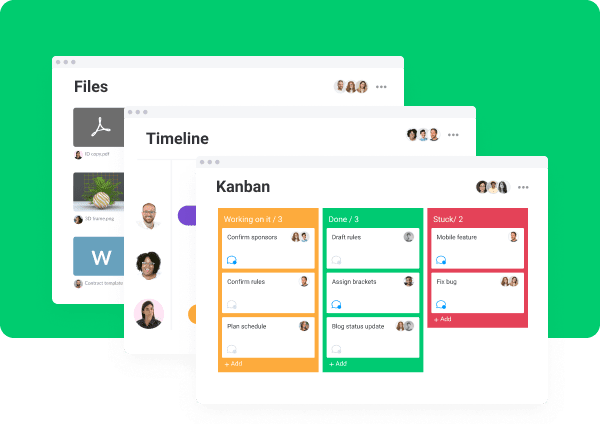 Views
Visualize data in ways that are easy to digest. Interactive, timelines, surveys, calendars, maps, charts, and more.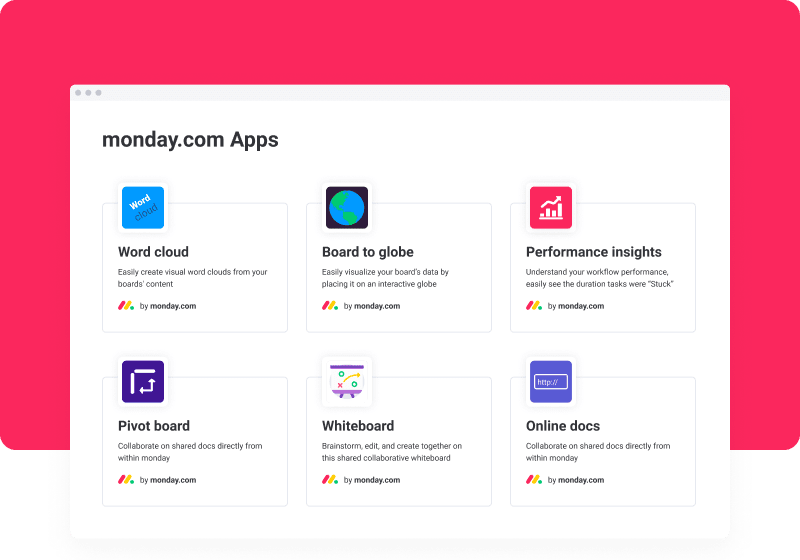 Build your own
Create any feature or functionality you need for your business to seize new opportunities.
Learn more about monday.com
and low-code development
Turn ideas into beautiful applications
that shape the business - in minutes