Team Task Management Template
Try it now!
Finally say goodbye to frequent sync-up meetings and endless email threads with a template that lets you manage your team with ease.
This shareable template gives you a clear overview of what your team needs to get done each week. With full transparency into each task and it's status, team members are motivated to take ownership and receive recognition for work completed.
It's also as flexible as your team with the popular drag-and-drop feature that ensures you spend less time making several minor adjustments every time things change and more time completing the work that needs to get done.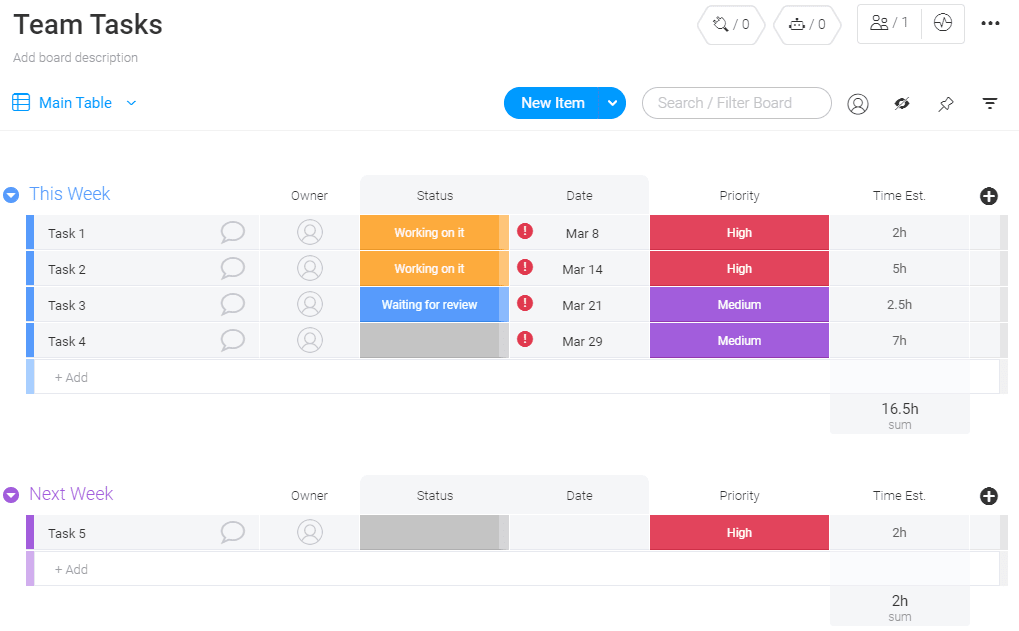 The benefits of using this template:
Assign owners: Assign one or more team members to each task so everyone knows who's responsible for what.
Color-coded labels: Clearly label the status and priority of each task so you and your team can easily scan the board and quickly notice items that are the highest priority or items that are stuck.
Automations: Easily automate repetitive tasks whether it's archiving completed tasks or notifying someone when a status changes.
Use this template with monday.com