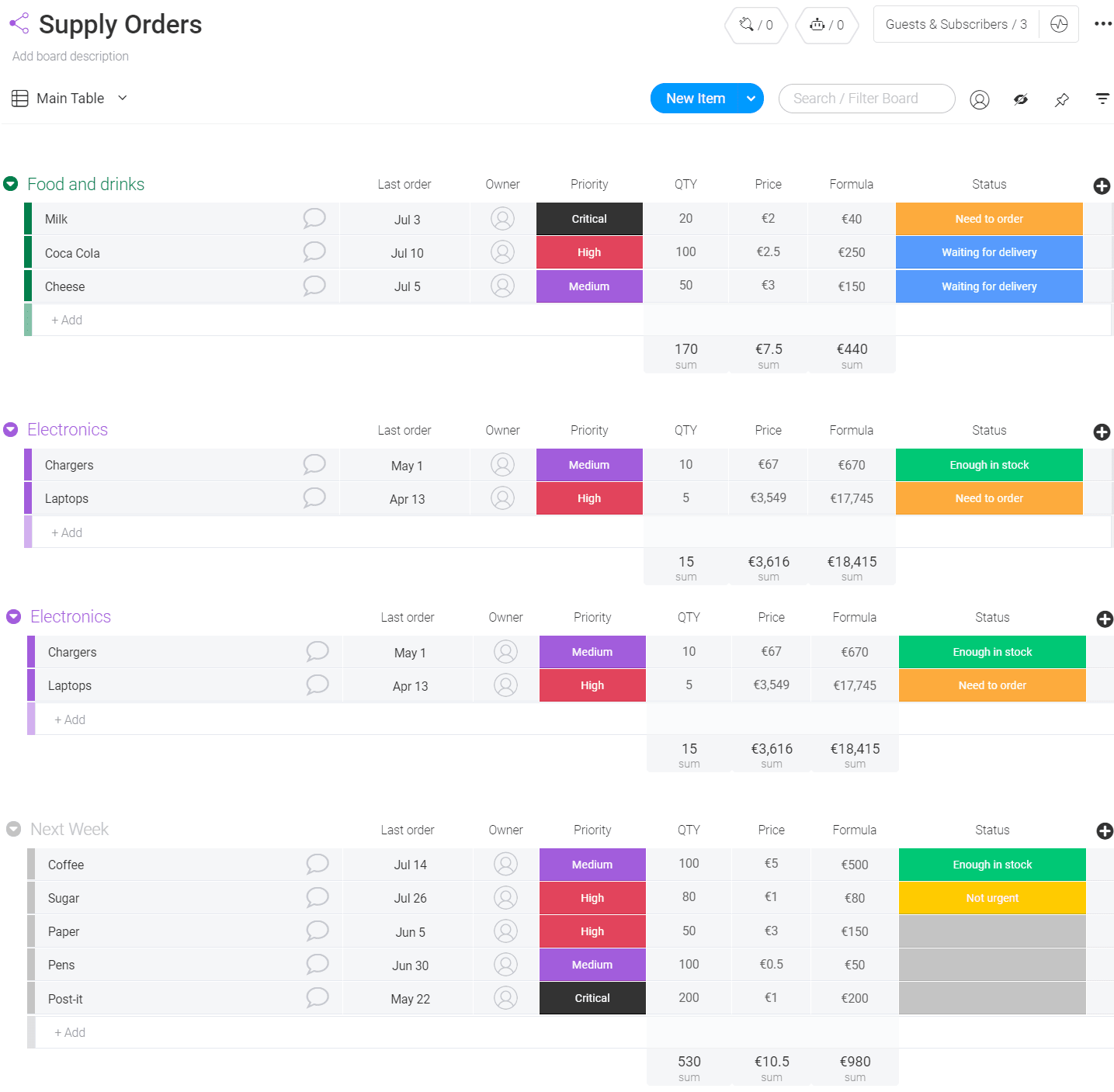 Keeping track of all of your supply needs has never been as easy as it is with the supply orders template.

Flexible enough to work for any business or organization, using this template requires no special skills, no programming expertise, and no coding knowledge. All you have to know is what you need, how much it costs when you need it, and the template will do the rest for you. Order status labeling allows you to see, at a glance, which items need to be ordered, which have been ordered, and which ones are already on their way. The same color-coded system allows you to label each item and let everyone know what you can't work without or what can wait until next month.
What are the benefits of using this template?
Automatic costing:
Add the quantity you need and the price of each item, and the template will calculate the cost of the order for you.
Category costing:
Split your supplies into categories such as office supplies, food, presentation items, in fact, anything you want. The template will then calculate the costs of each category, allowing you to see how your total spend breaks down.
View data your way:
Need to know how your costs break down in a way that doesn't involve sifting through numbers? Then switch to the pie chart view and see all of your supply costs broken down by item. More of a bar-chart kind of person? A simple click and you have the same data displayed in a way that makes sense for you.
Use our
Supply Orders template

now!
with many other visual and intuitive templates