Pick a template from our pool of ready-to-use templates for small businesses through enterprises.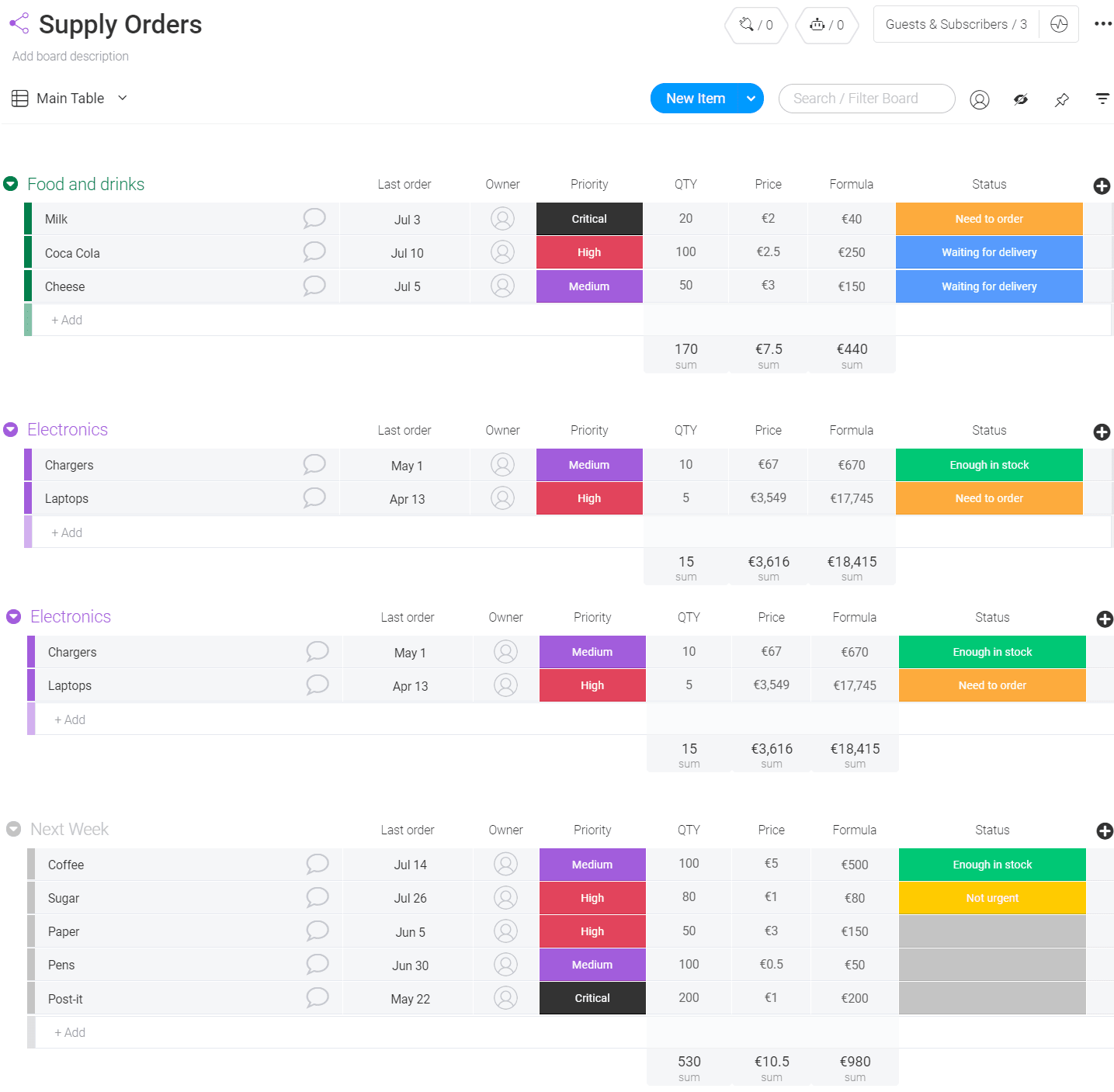 Keeping track of all of your supply needs has never been easier. Use the supply orders template to map out products and services, purchase order forms, delivery dates, shipping methods, and more.

Flexible enough to work for any business or organization, this template requires no special skills, no programming expertise, and no coding knowledge. All you have to know is what you need, how much it costs when you need it, and the template will do the rest.

Order status labeling allows you to see which items need to be ordered, which have been ordered, and which ones are already on their way. A color-coded system allows you to label each item and let everyone know what you can't work without or what can wait until next month.
What are the benefits of using this template?
Automatic costing: add the quantity you need and the unit prices for items, and the template will calculate the cost of the order for you.
Category costing: split your supplies into categories such as office supplies, food, presentation items, or whichever ways work for you. The template will then calculate the costs of each category, allowing you to see a breakdown of your total spend.
View data your way: Know how your costs break down without sifting through numbers. The pie chart view lets you see all of your supply costs broken down by item. If you prefer bar-charts, change your view in just a click.
Use our
Supply Orders template

now!