Resource Management Template
frees your time and attention so you can concentrate on the bigger picture.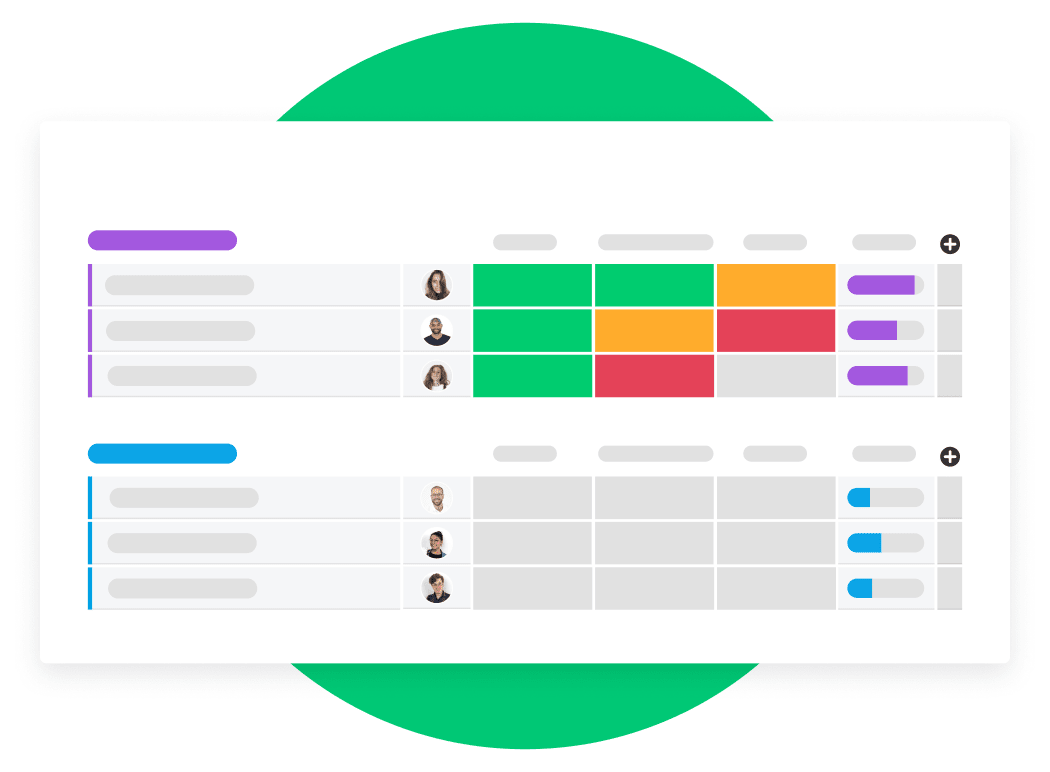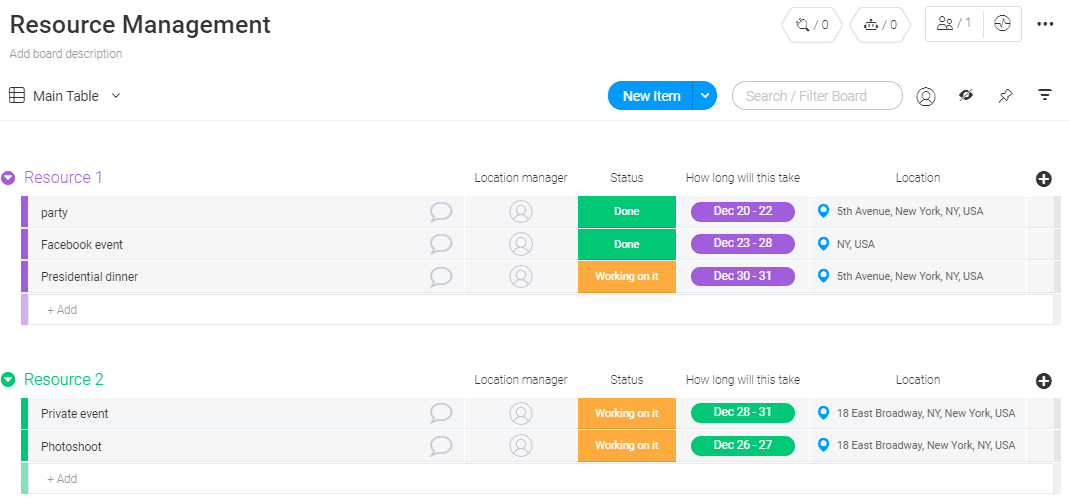 If you're trying to stretch finite resources across a seemingly infinite list of tasks, you need a management tool that is as flexible as you are. This resource management template allows you to plan your asset allocation, without inadvertently assigning the same resource to multiple tasks at the same time.
By placing your resources front and center, you can see straight away, the location of each asset, what it's being used for, how long it will be in use, and who is responsible. The template is ideal if you're the only person responsible for managing multiple resources. However, it is essential if you are managing a team.
Invite team members to share the board, and you can take a step back from micro-managing each and every asset, This frees your time and attention so you can concentrate on the bigger picture.
What are the benefits of using this template?
Excel export and import:

Export this template to Excel with just one click; Also, Import your Excel spreadsheet easily - turn it into a beautiful monday.com board in just a few steps.

Map views:

Allow everyone to see asset locations on a map, along with labels sharing other information from your template. Click on the label and have every pertinent piece of info at your fingertips immediately.

Resource-centric display:

While you can choose to view your data as a timeline, this resource management template is specially designed, so you know the precise status of the resource at a glance, rather than having to trace its path through multiple project files or timetables.
Use our Resource Management template now!
(and many other visual and intuitive templates)