Try Our Process Documentation Template
Create a process flow that you and your team can use again and again. Start your process improvement process with one of our 200+ templates.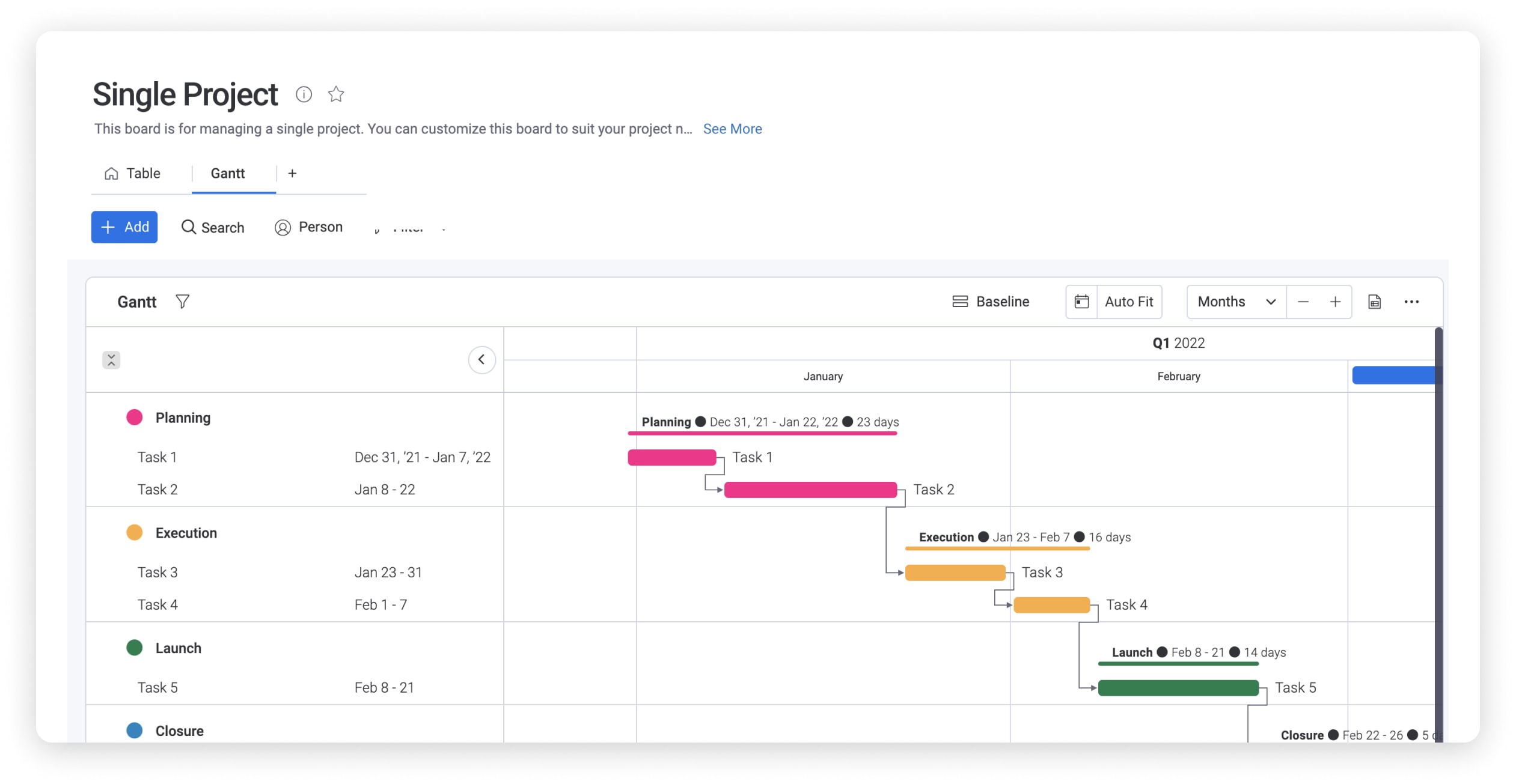 Related process documentation templates
Processes are made up of the essential tasks that must be performed by a company to function successfully, so it's important to have a mechanism for monitoring and reassessing them regularly. Our process documentation template provides you with a transparent picture of what needs to be done during your process management. Here, you can identify and modify existing processes to be aligned with current and desired future company goals.
With this template, you can easily measure, analyze, re-design, monitor, implement and manage all ongoing processes. You can clearly organize and label all upcoming project tasks and desired outcomes to ensure your attention isn't being accidentally steered in the wrong direction.
Enjoy the freedom to be flexible and customize the template to your needs with labels and colors, columns, views, and integrations and apps in order to guarantee easy and efficient project management.
Take advantage of our quick-start templates to be put yourself in a better position able to transform your existing projects and to improve business operations. You can realign your process management with company goals by laying out all project plans. Unlike many process templates like in Word, your workspace becomes dynamic — you'll be able to analyze and improve business projects to optimize the workflow and to increase productivity.
What else can you do with such a business process documentation template? This template enables you to study, identify, change, and monitor every business process to ensure it runs smoothly and that it can be improved over time. You'll be able to monitor a process from start to finish and to identify what tasks need to be taken care of. The process management template helps you keep track of all projects and management plans. You can also reassign tasks to employees in case any necessary improvements are needed. Gain knowledgeable insights and formalize new and improved ways to get work done!
Build your process documentation template now!
In addition to being highly visible, you can quickly share your process documentation template with both teammates and external stakeholders. Rather than sending multiple emails or having colleagues chase down files across devices and folders, use the process document template as a place to either create files with monday workdocs or directly upload them into the board's columns.