Track strategy progress on the Marketing Calendar Template
Plan your business goals, budgets, and marketing campaigns from A-Z on one visually intuitive workspace.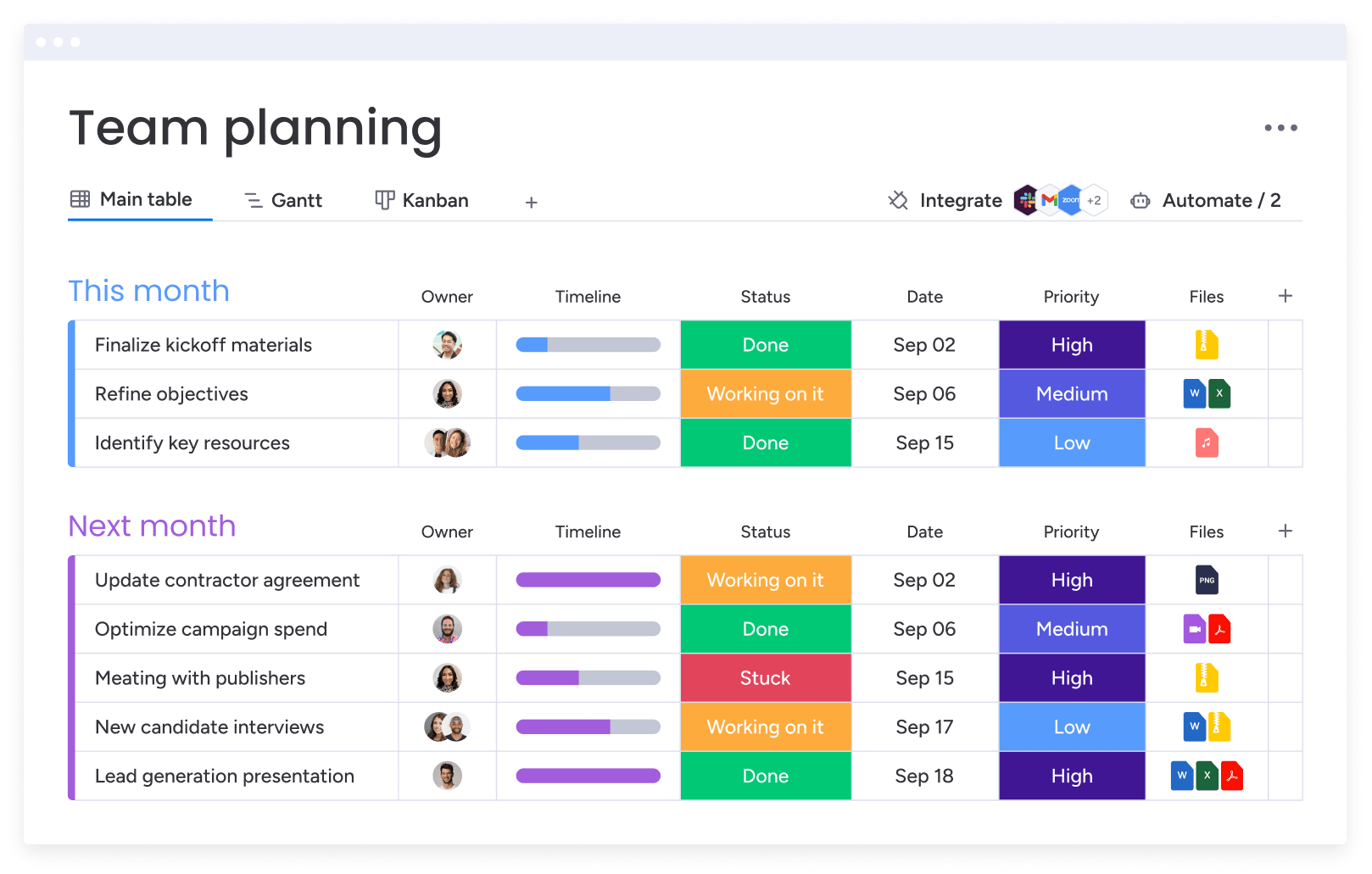 How do I create a marketing calendar?
Static online calendars may work for some, but many teams need the flexibility of a more robust software when planning their marketing strategy. A Work OS with marketing calendar templates makes it easy to get started right away with just three steps.

What should a marketing plan calendar include?
An Excel marketing calendar template, may have the basics for campaign planning such as different columns and color coding, but it can sometimes feel confusing navigating a complex spreadsheet.
A Work OS includes multiple views so you can see initiatives from any angle, automations that reduce manual work, and dashboards for smart decision making.

Build your marketing calendar template now!
Plan, create, and track all of your marketing initiatives and strategies with your team on one collaborative, customizable workspace.