Try this free inventory template
Get your operations running smoothly right away and from anywhere with this easy-to-use inventory template.

Import your existing data directly onto monday.com Work OS to create a custom inventory system with automations that do the work for you.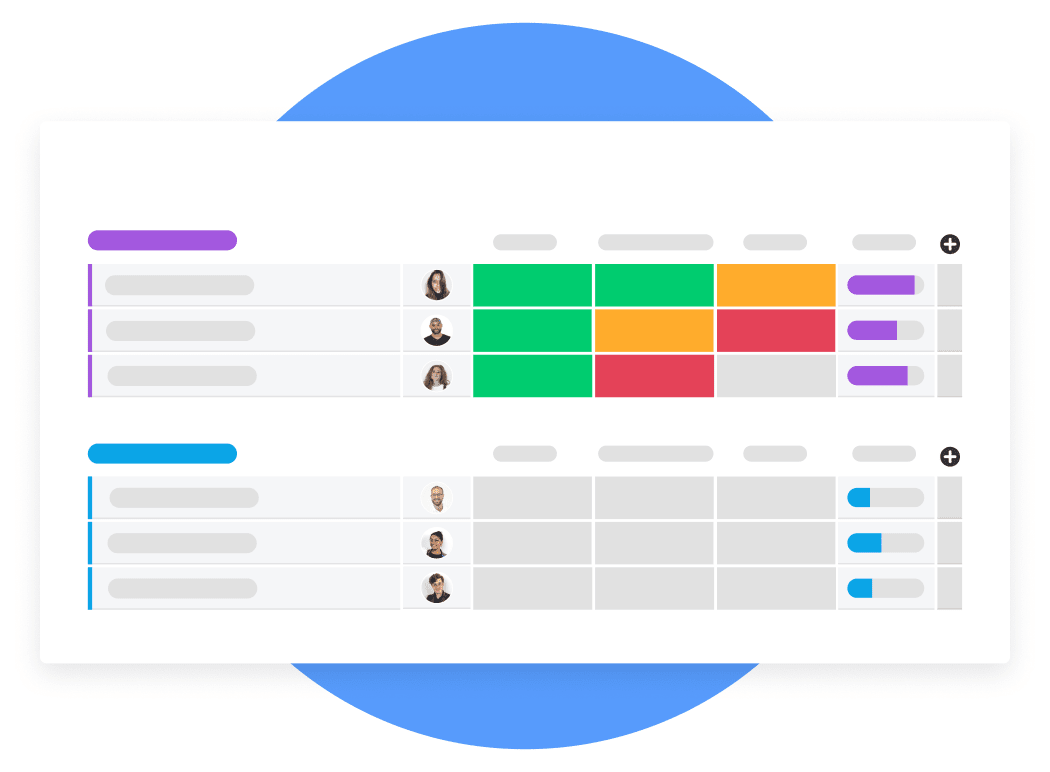 Simple inventory template
Top features of our inventory template
monday.com, ranked #1 for productivity, helps teams manage and execute projects that deliver results on time — inventory management is no exception.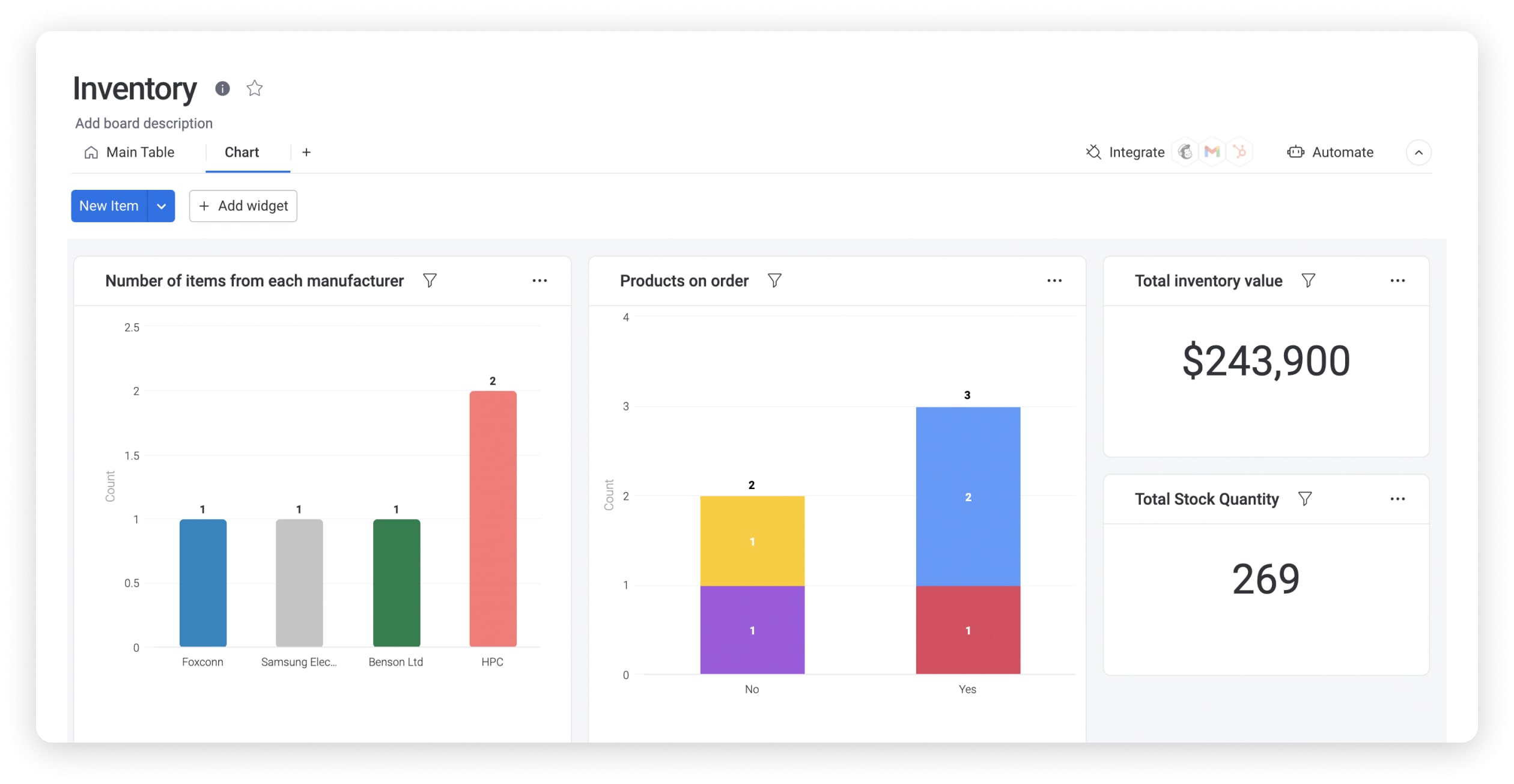 Inventory template FAQs
How do you create an inventory spreadsheet?

To create an inventory spreadsheet, you need to follow structured process. The first step is using a spreadsheet software or program. monday.com Work OS gives you the structure of such a program, but with much more freedom for customization and a lot of ease when it comes to using formulas to calculate and display your inventory information in reports and charts.. Next, you'll need to add headers to your columns and start plugging away to track your inventory.

What is the best way to keep track of inventory?

The easiest way to track inventory is to update your inventory count at a routine time, like every two weeks. You can then use this to compare the numbers versus sales — this process is called periodic inventory. Perpetual inventory, however, is when you use an inventory management app or software that is integrated into your business's POS. With monday.com you can even use QR codes to track inventory and you can use automations to send important alerts and notifications.

What should an inventory list include?

An inventory list describes a complete and itemized list of every product your business has in stock at a given moment. This could be your raw materials, work-in-progress, and finished goods. Your inventory list is most accurate when it includes each item's SKU number, name, description, cost, and quantity in stock. In monday.com, you can create a column for each for easy filtering and search.
Get the inventory template now!
Start with our simple inventory sheet and build it out for your teams.