Employees Information Template
Easily manage your employees' contact information.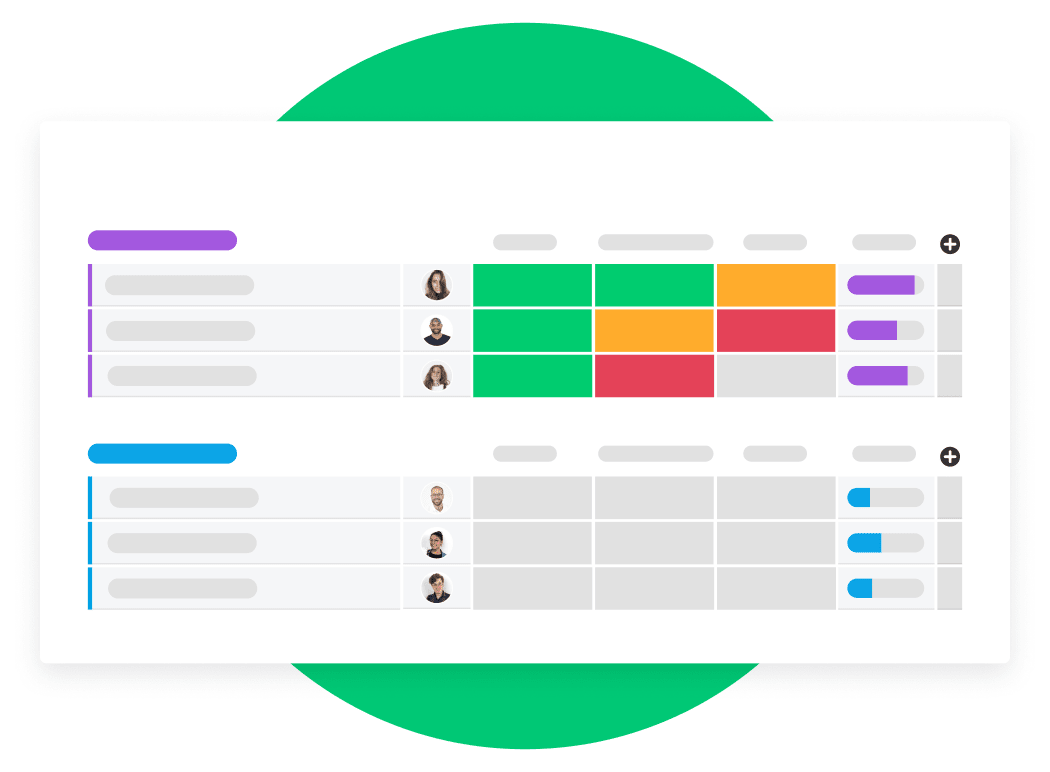 Whether you are a new small business, a quickly growing start-up, or an established company with its own HR department, keeping up to date records of your employee's information can be a challenge. Staff change their contact details, and they let their manager know about the change, but somehow, the new information never makes it into the records. Or maybe you are trying to trace an employee by their ID number and have to call around a dozen people before you get anywhere. No matter what your needs, the employees' information template allows you to bring together all of the info you need in a single location.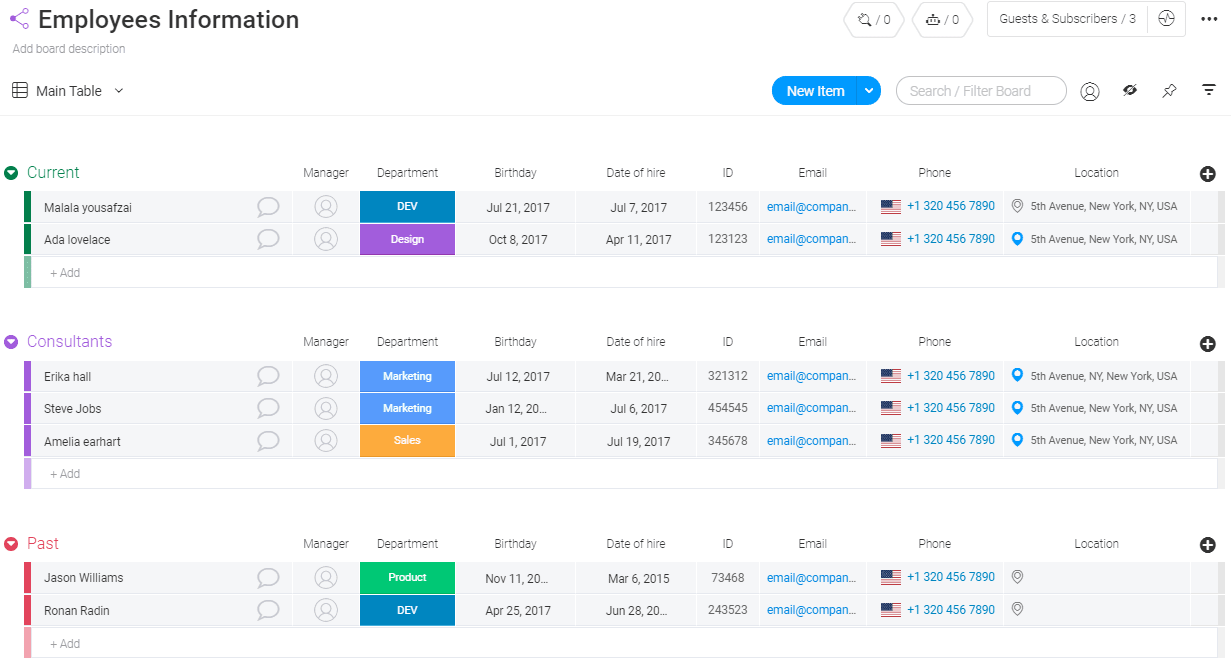 What are the benefits of using this template?
Easy Excel export and import: Export this template to Excel with just one click; Also, Import your Excel spreadsheet easily - turn it into a beautiful monday.com board in just a few steps.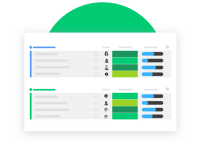 You can choose to view all of your employee information or, alternatively, you can sort or filter the data to view by department, location, date of hire, manager, in fact, by any of the parameters in the template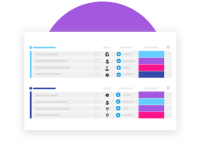 The default view sets out 100% of your data in an easy to update table. However, you can swap to Kanban view and display the data according to department and managers. Or perhaps you want to see where a staff member is based? That's simple too, just click onto "location," and the template will pull up a map showing you exactly where that person works.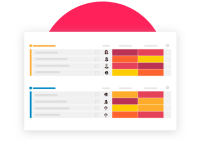 Use our
Employees Information

template now!
(and many other visual and intuitive templates)