Simple and intuitive
Eisenhower Matrix Template
Maximize your productivity with our Eisenhower matrix-based template.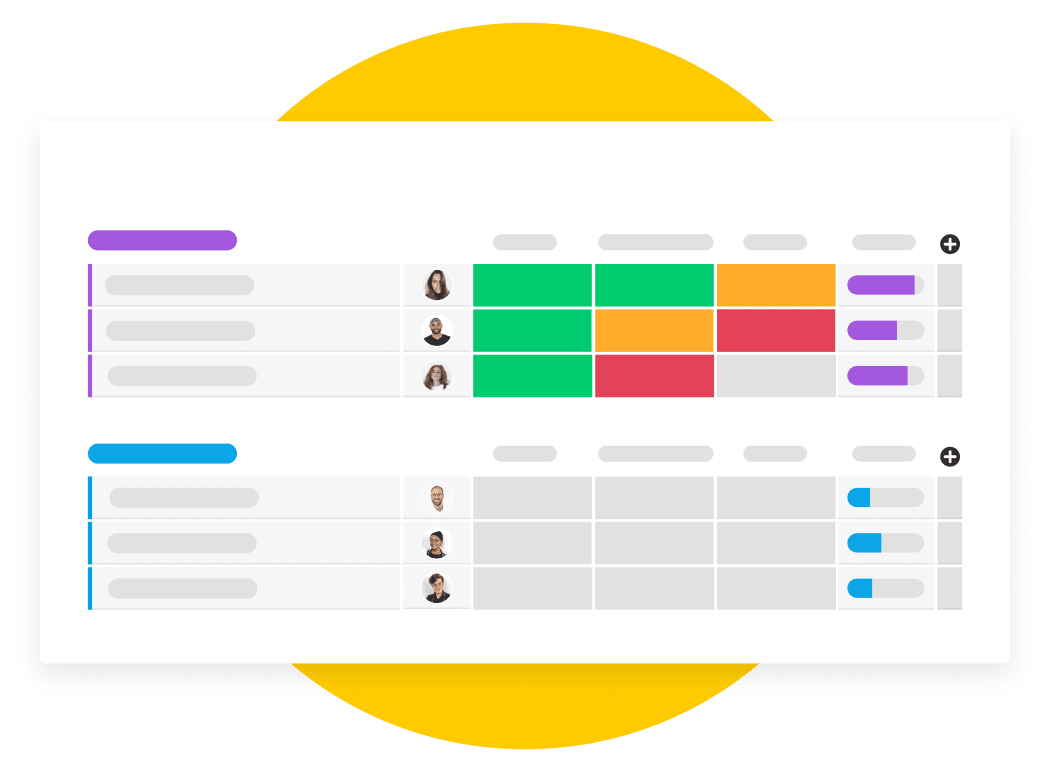 If you are reading this, then you have probably realized that something as simple as a to-do list is just not going to cut it anymore. You need a way to record your pending and impending tasks in such a way that you can make better use of your time and improve your productivity.

The Eisenhower matrix template provides a way to record your tasks and assign them a priority based on their urgency and importance. Then, you can decide whether or not to do the job yourself and to do it immediately, delegate the task to someone else, schedule the item for a specific time in the future or eliminate the task altogether.
What are the benefits of using this template?
Color codes:
In the same way you would allocate a color to a quadrant in a traditional Eisenhower matrix, the template allocates a color for each of the four categories; Urgent, Important, Less Urgent, and Less Important.
Simple list format:
As you add new tasks to the template, you can include them anywhere on the list. Then, to identify priority tasks, you can order the list according to Urgent or Important.
Track what you're not doing:
If you decide to eliminate or delegate a task, you can leave it in your list, label it as eliminated or delegated and keep a record for as long as you need it.
Use our
Eisenhower Matrix template

now!

(and many other visual templates)