Simple and intuitive
Competitors Analysis Template
Create a simple and visual competitors analysis according to your needs.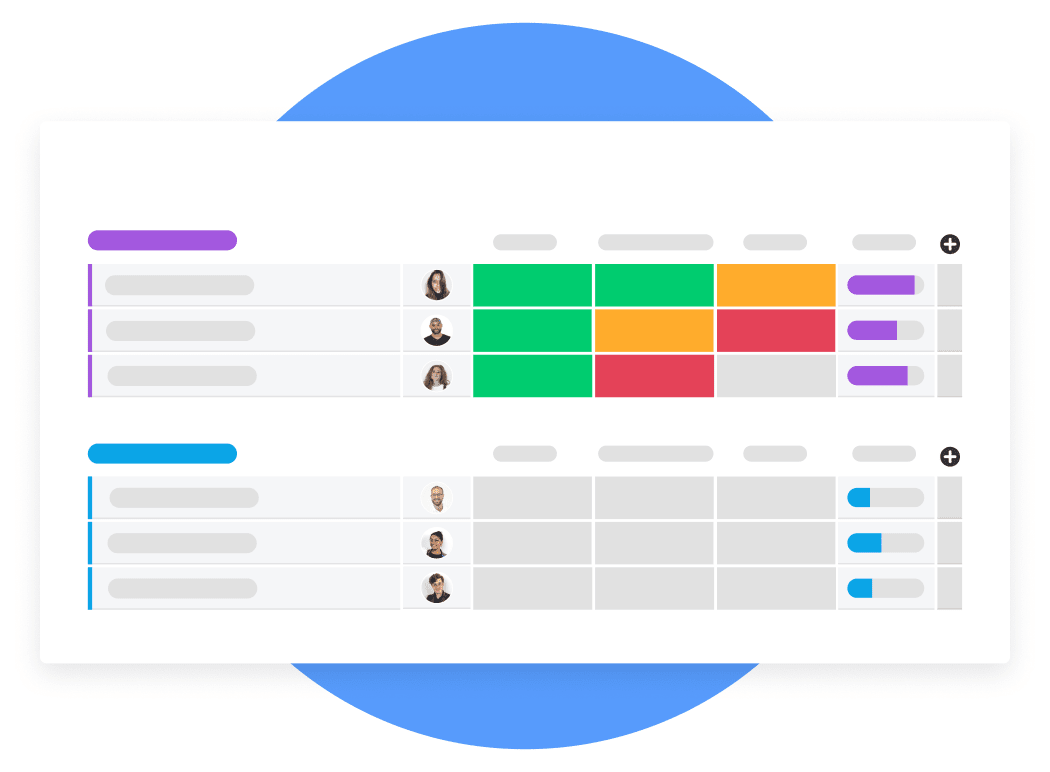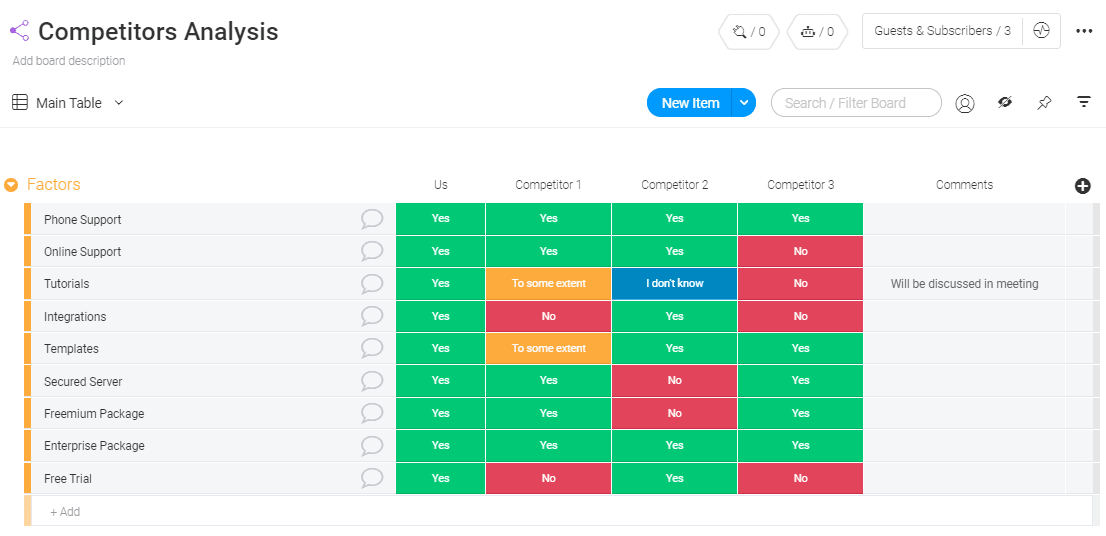 Today it is not enough to be good at what you do; you have to give your customers or clients a reason to choose you over the competition. But how do you work out what will provide you with the edge or why your customers pick another company with which to work? By using the competitor's analysis template, that's how.

All you need to do is identify the competitor or competitors you want to assess and input the service or product factors you wish to compare.
What are the benefits of using this template?
Flexible:
You can add as many competitors as you like, and you choose which features to view. As a result, it doesn't matter if you are a solo entrepreneur, a growing business, or an established corporate presence; this temple will work for you.
Starting point:
By pinpointing strengths and weaknesses, you identify areas for improvement. This information can then be used to establish new working practices, make adjustments to management systems, update staff training protocols; in fact, it can inform any area of your business's planning and operations.
Curate information:
There is an easy to use the facility to add notes, attach documents, and hold conversations within the template. This allows you to, for example, connect your current phone support process and one used by a competitor for easy access and comparison without leaving the template.
Use our
Competitors Analysis template

now!

(and many other visual and intuitive templates)