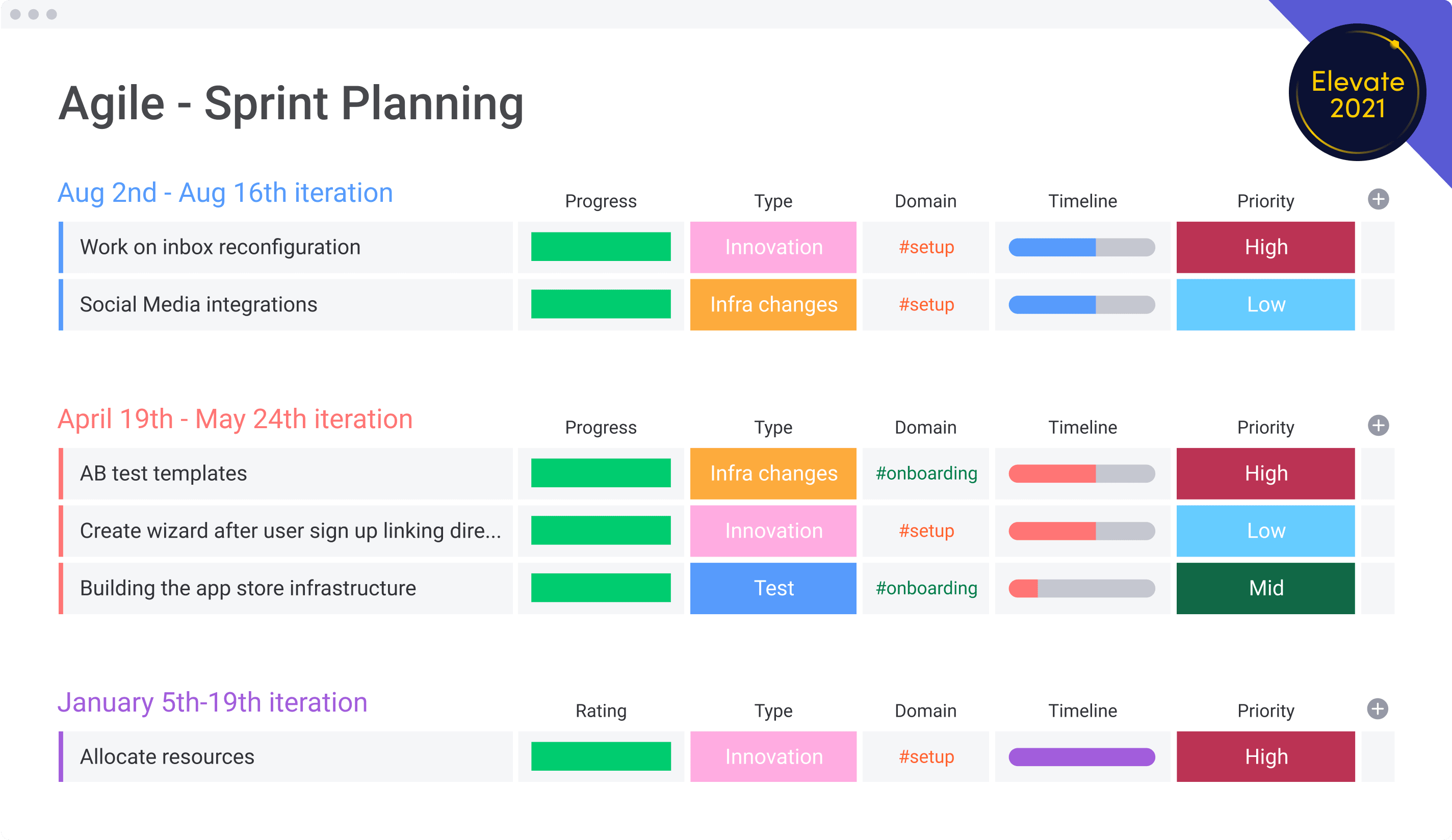 Run your projects more efficiently with any PM Methodology
Plan, track, and manage projects of any size with ease.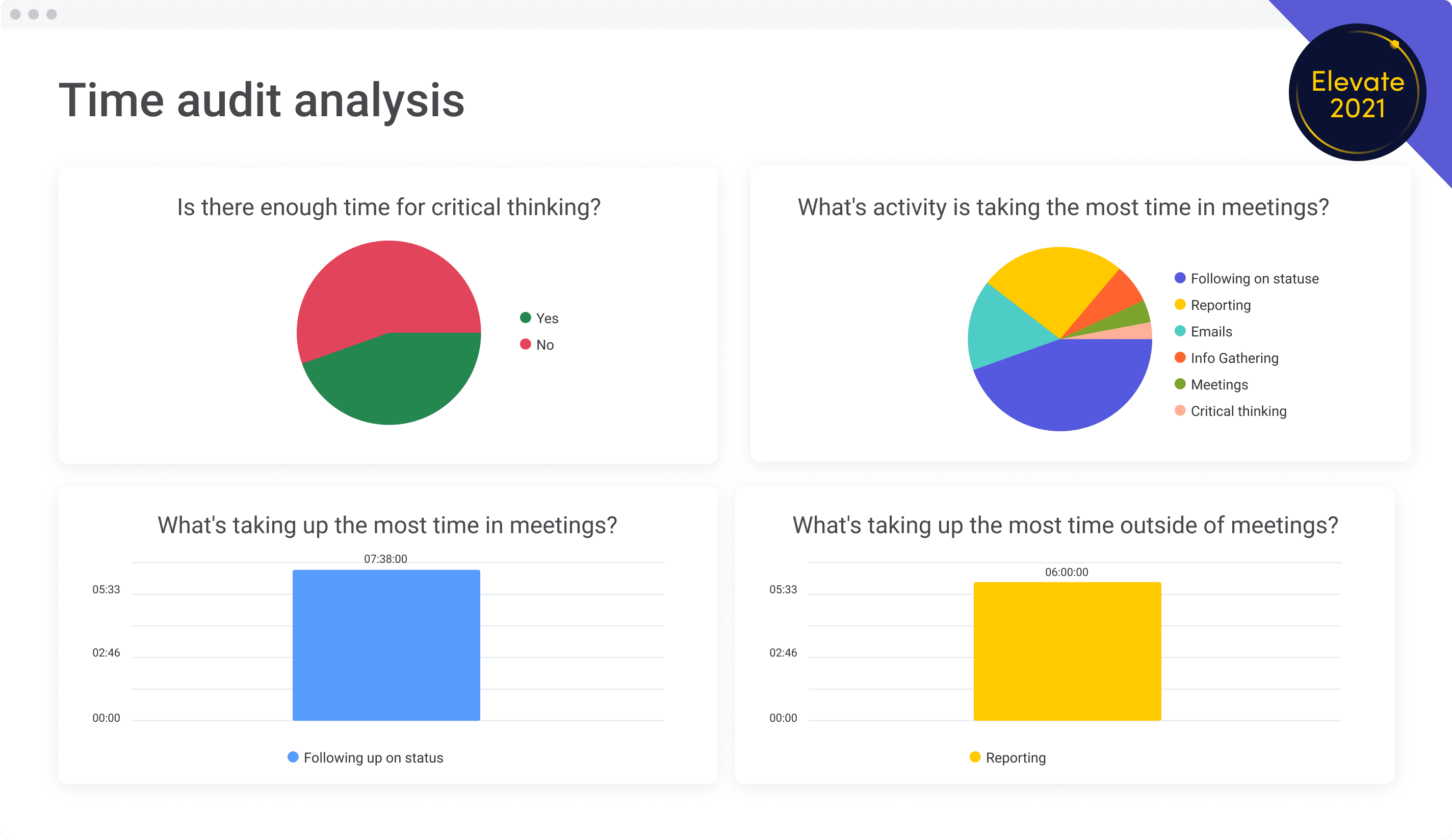 Reclaim the workweek
Optimize your team's workflows so you're working as efficiently as possible.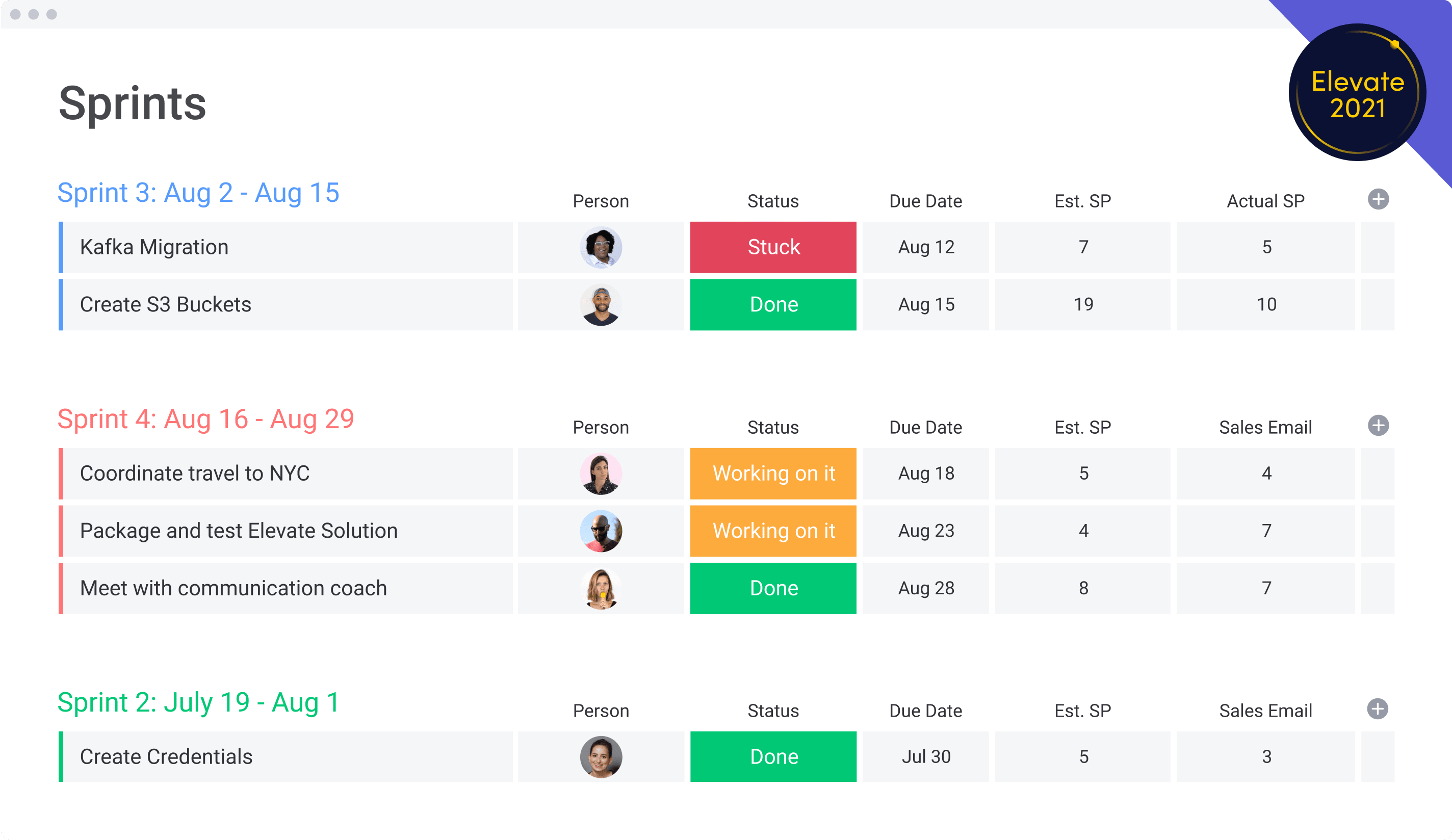 Contextualizing sprints
Stay on-track with your team's product roadmap.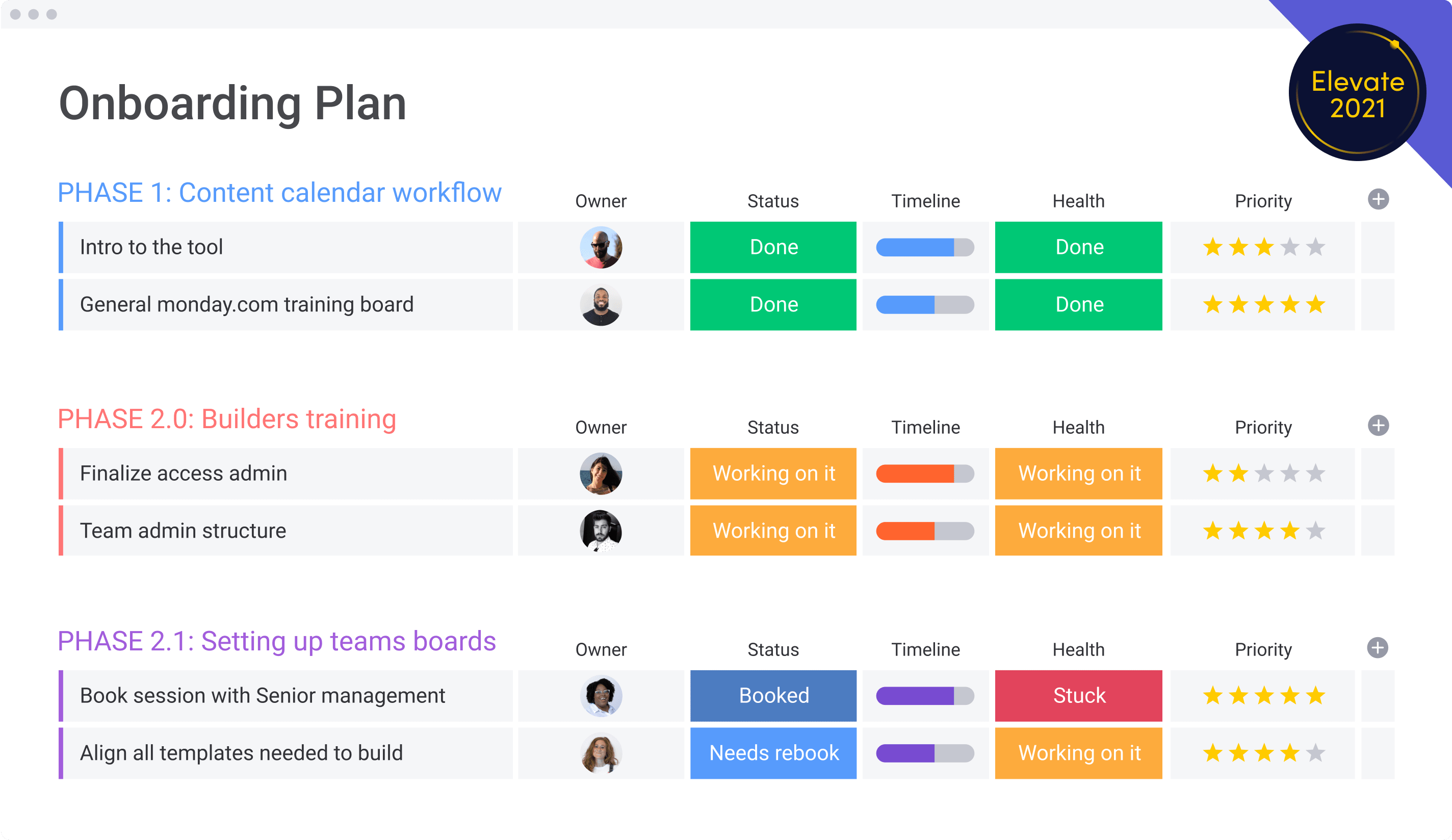 Onboarding plan by Farfetch's marketing team
Manage processes in visual workspace for a smooth onboarding experience.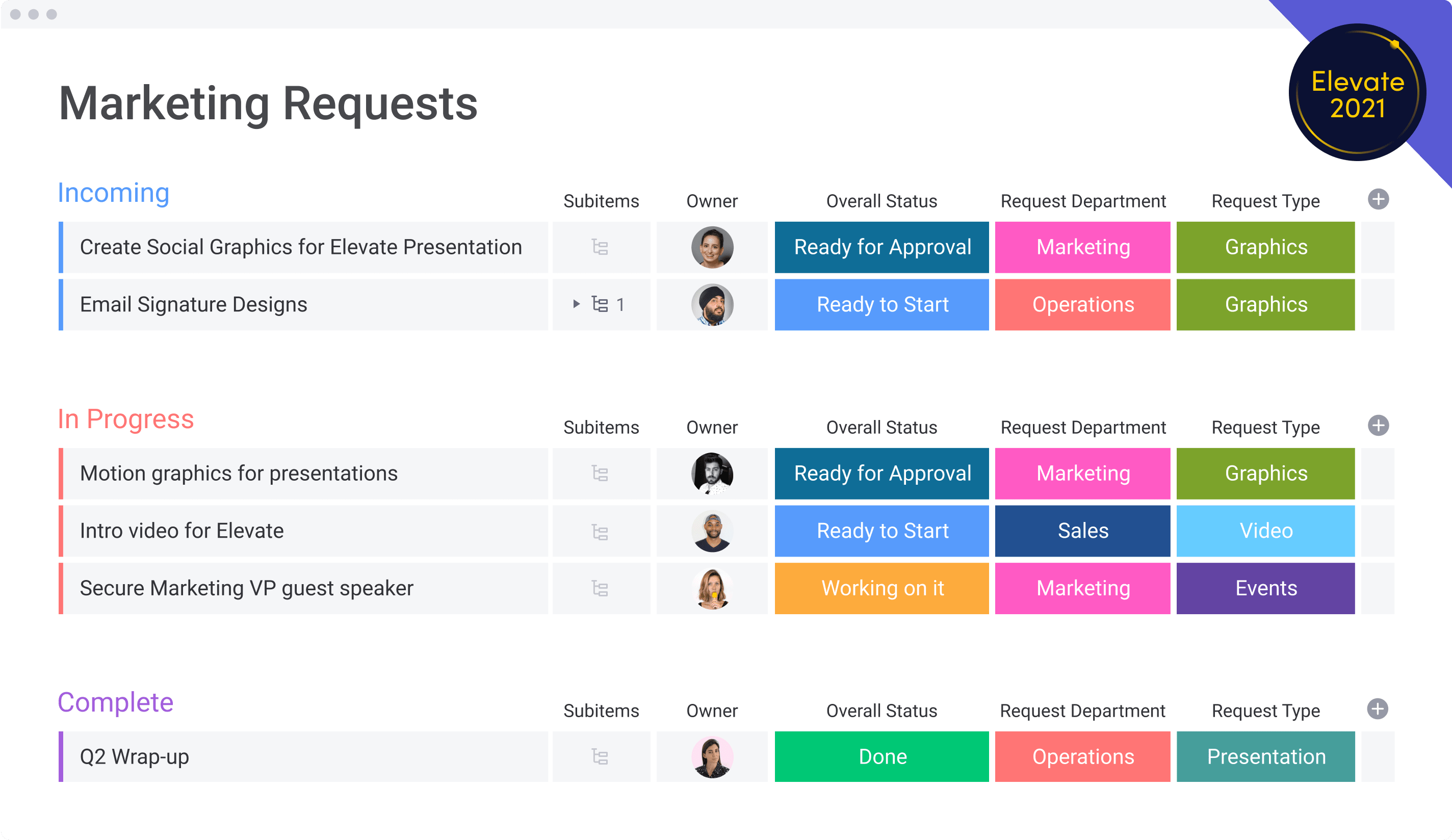 Winning workflows with automations
Streamline all requests across your organization, seamlessly.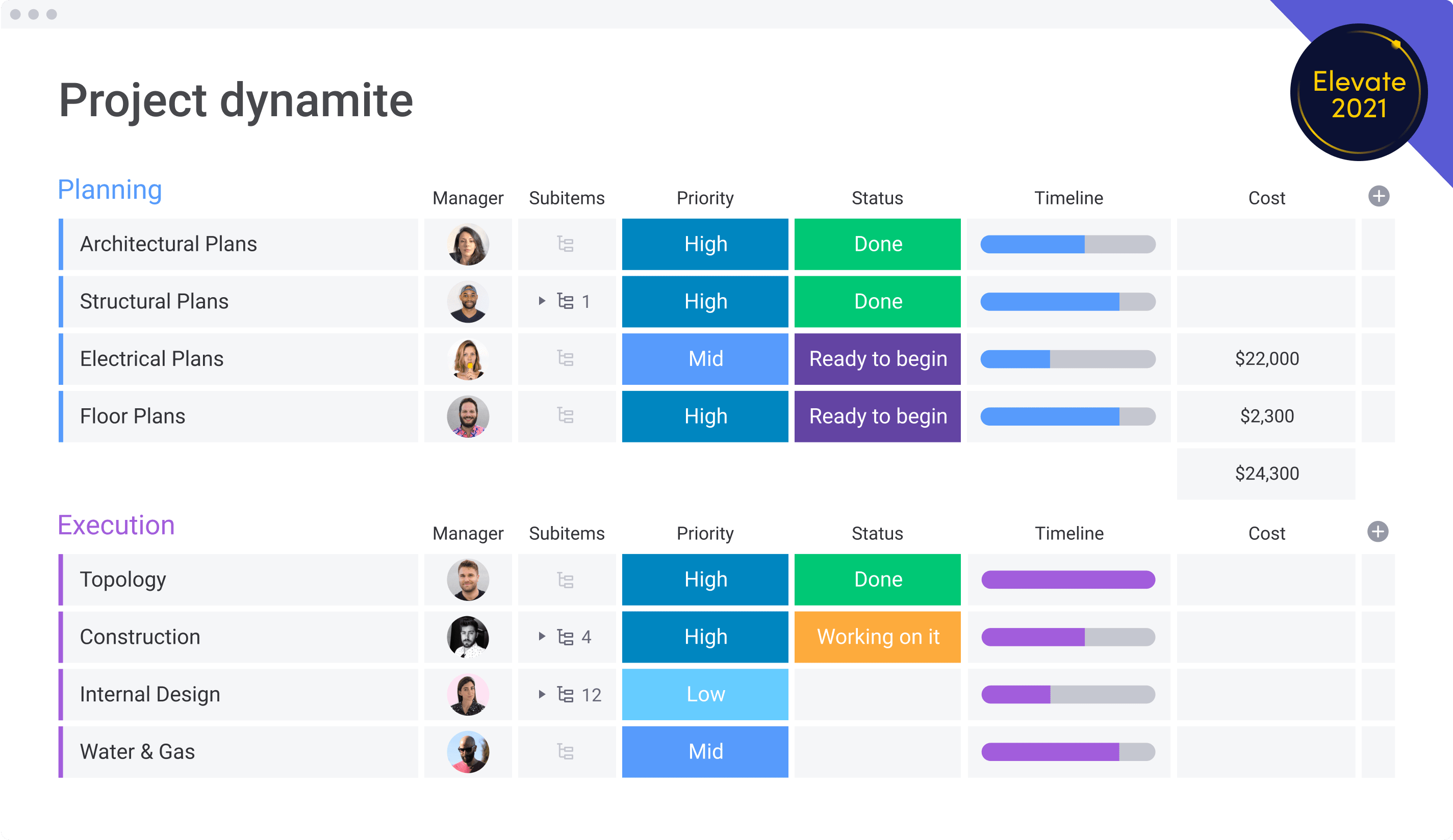 Daniel's use case: Hidden tips and tricks you didn't know you needed
Get everything you need to execute PMO processes in one place.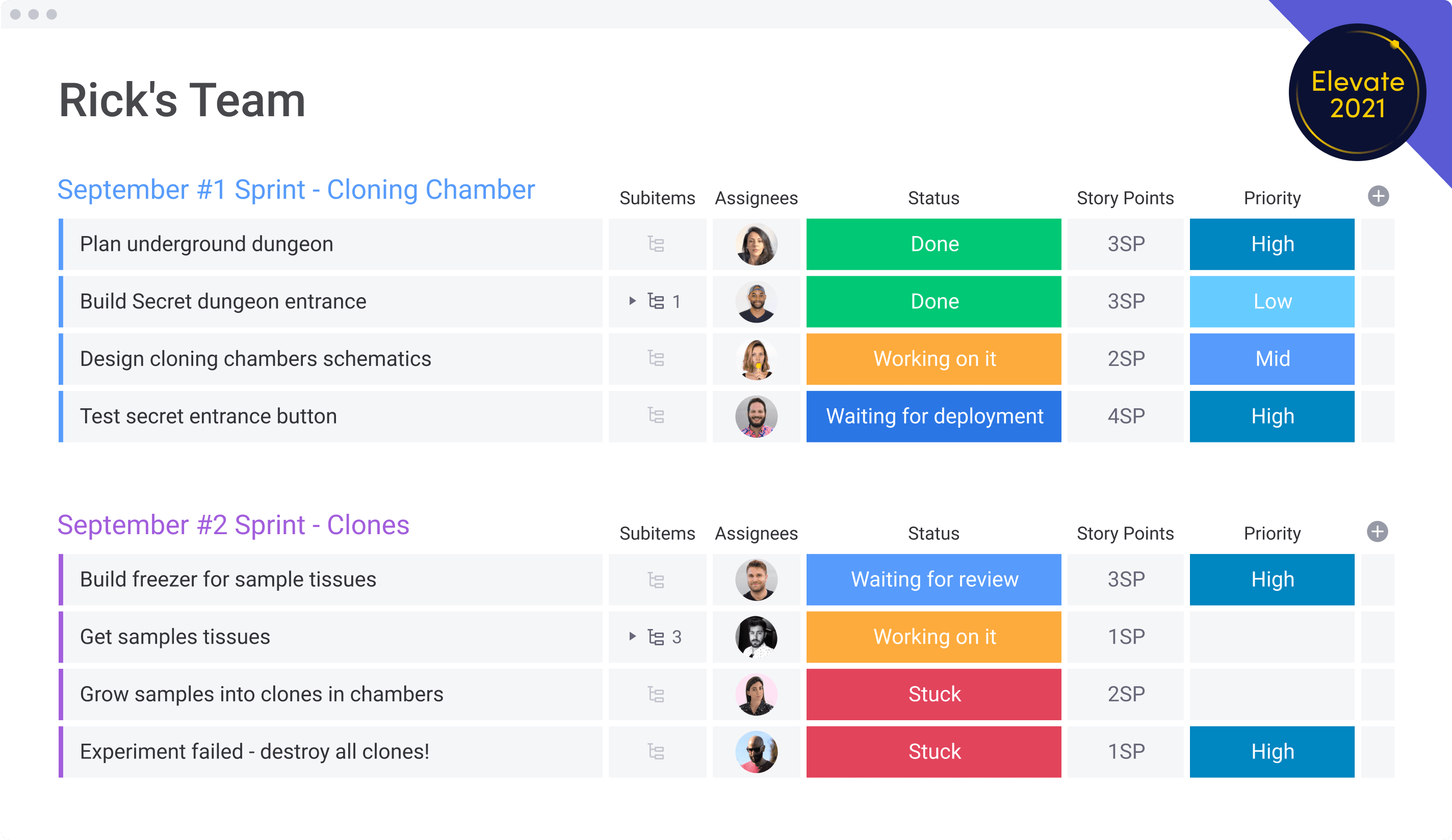 Work OS for R&D by Sygnia
Get inspired by some easy-to-start scrum best practices.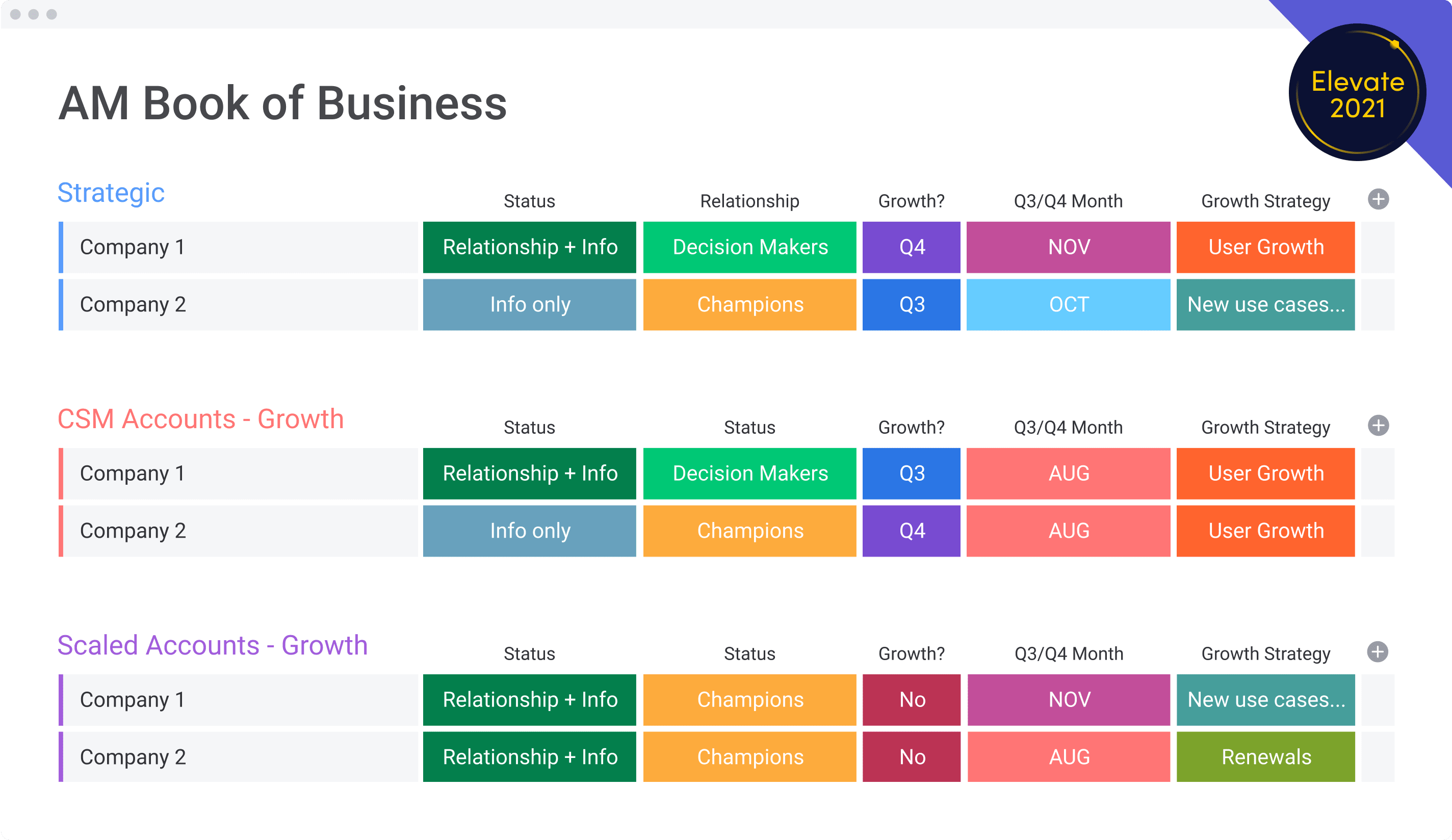 Account management: winning processes for stronger sales teams
Close deals quickly and collaborate on contracts from one space.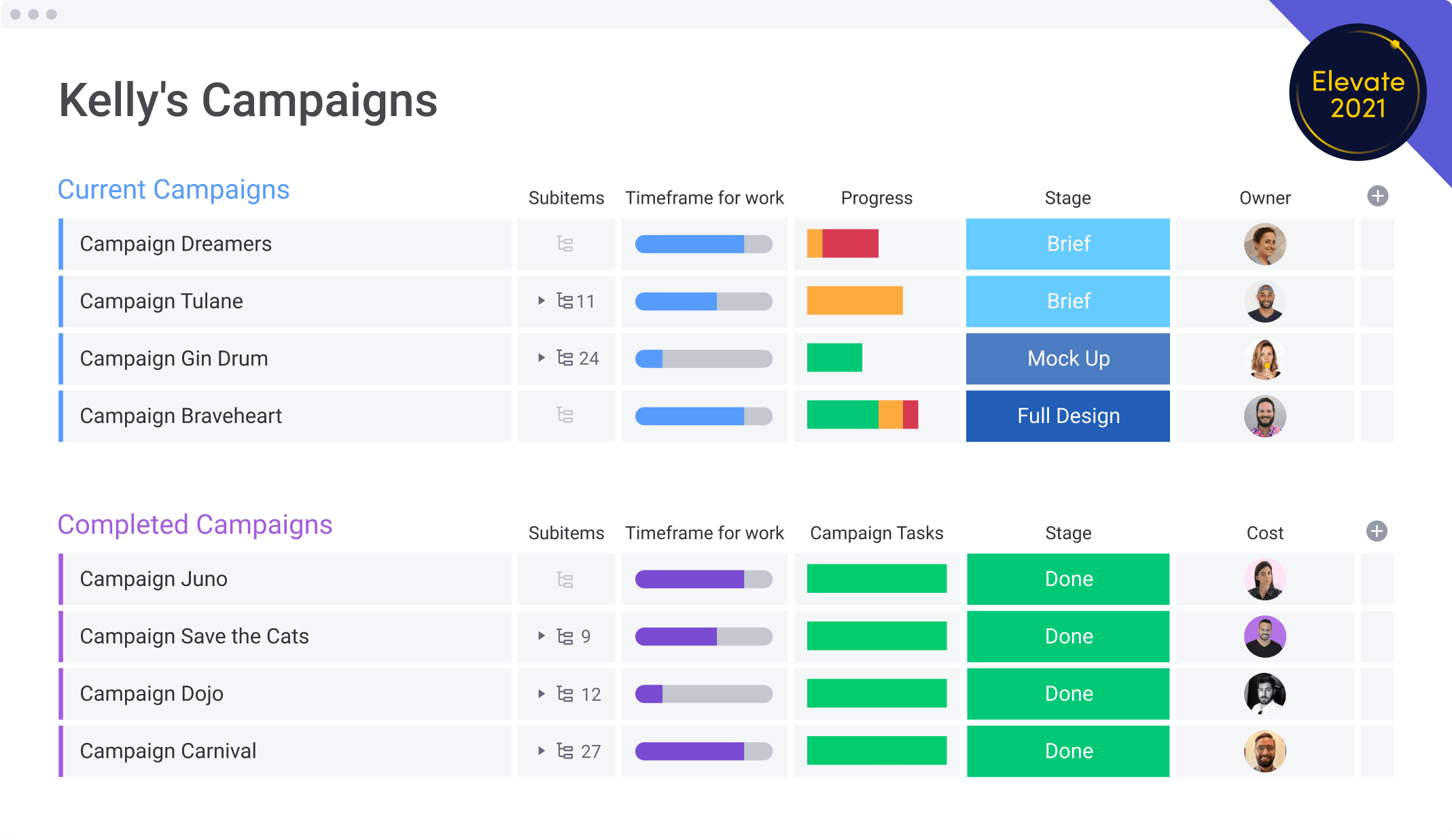 Sophie's use case: hidden tips and tricks you didn't know you needed
Keep campaigns organized and on time with this campaign tracker.