Social media planner
Create, schedule, and design all social media content in one place.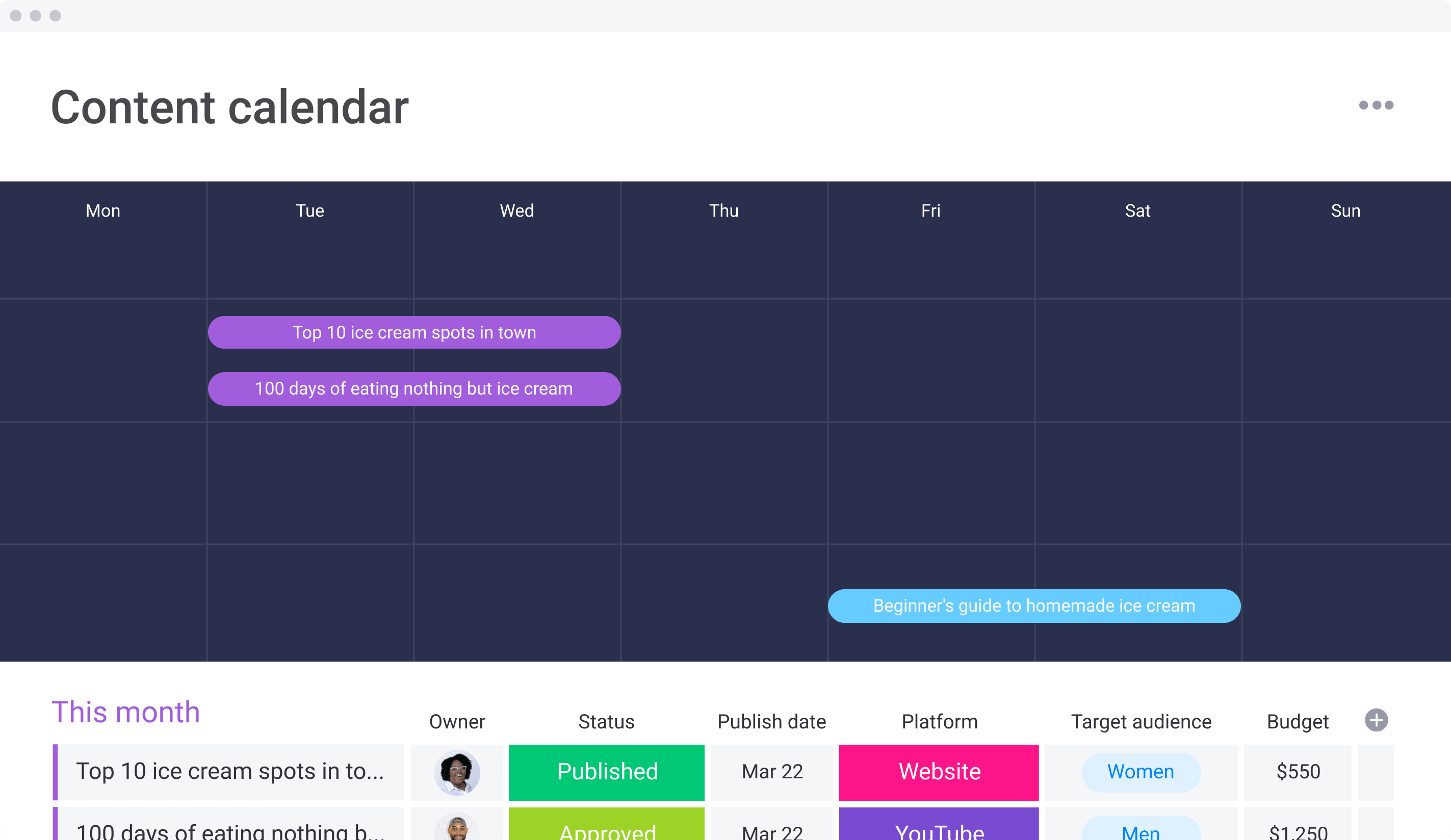 Content calendar
Manage all your content initiatives in one visual calendar.
Digital asset management
Manage, organize, and share digital assets with your team on one platform.
Video production management
Manage contacts, pre-post production, and requests with these templates.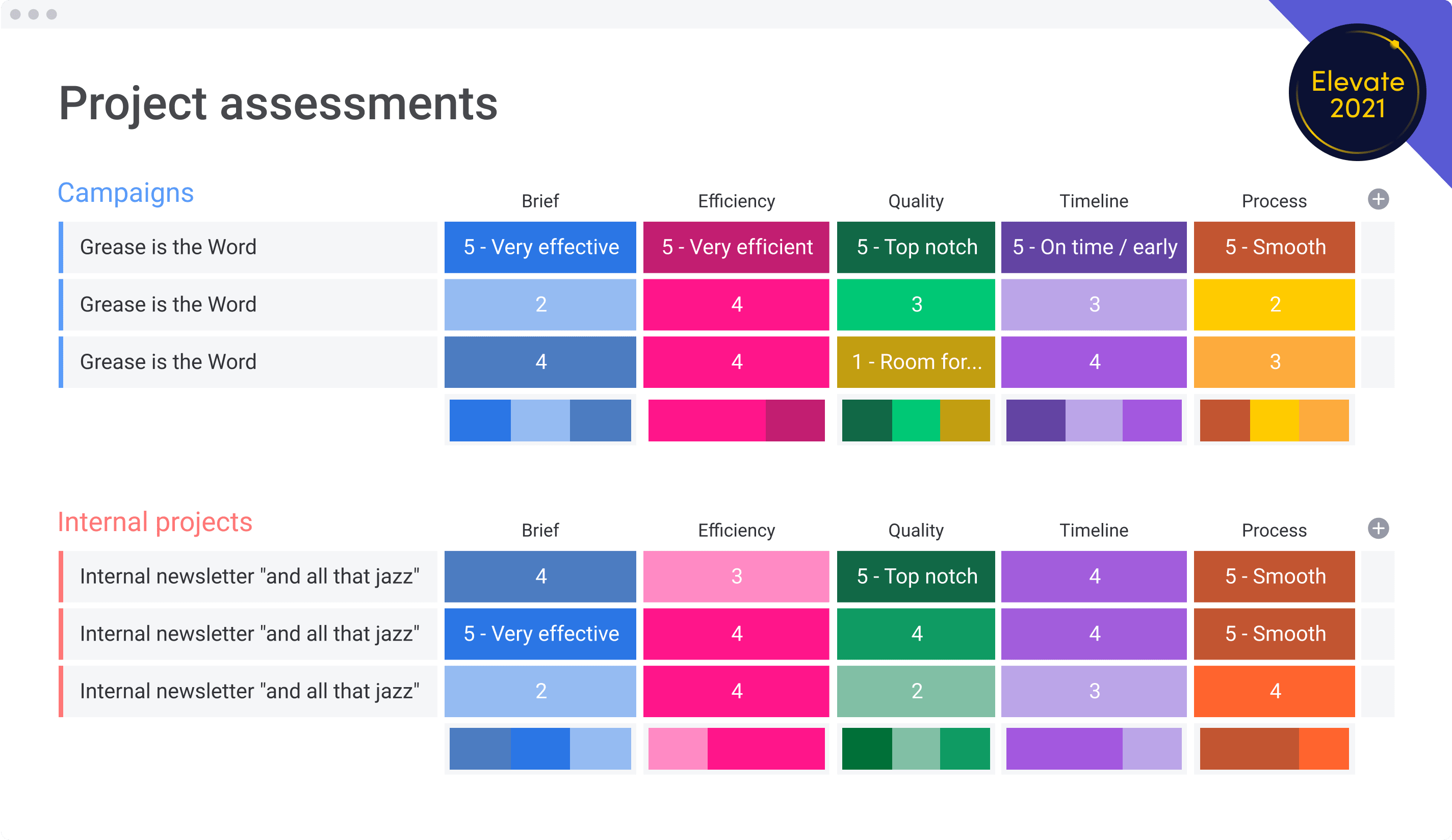 Internal processes by TodayTix Group
Transform your internal processes with templates by TodayTix Group.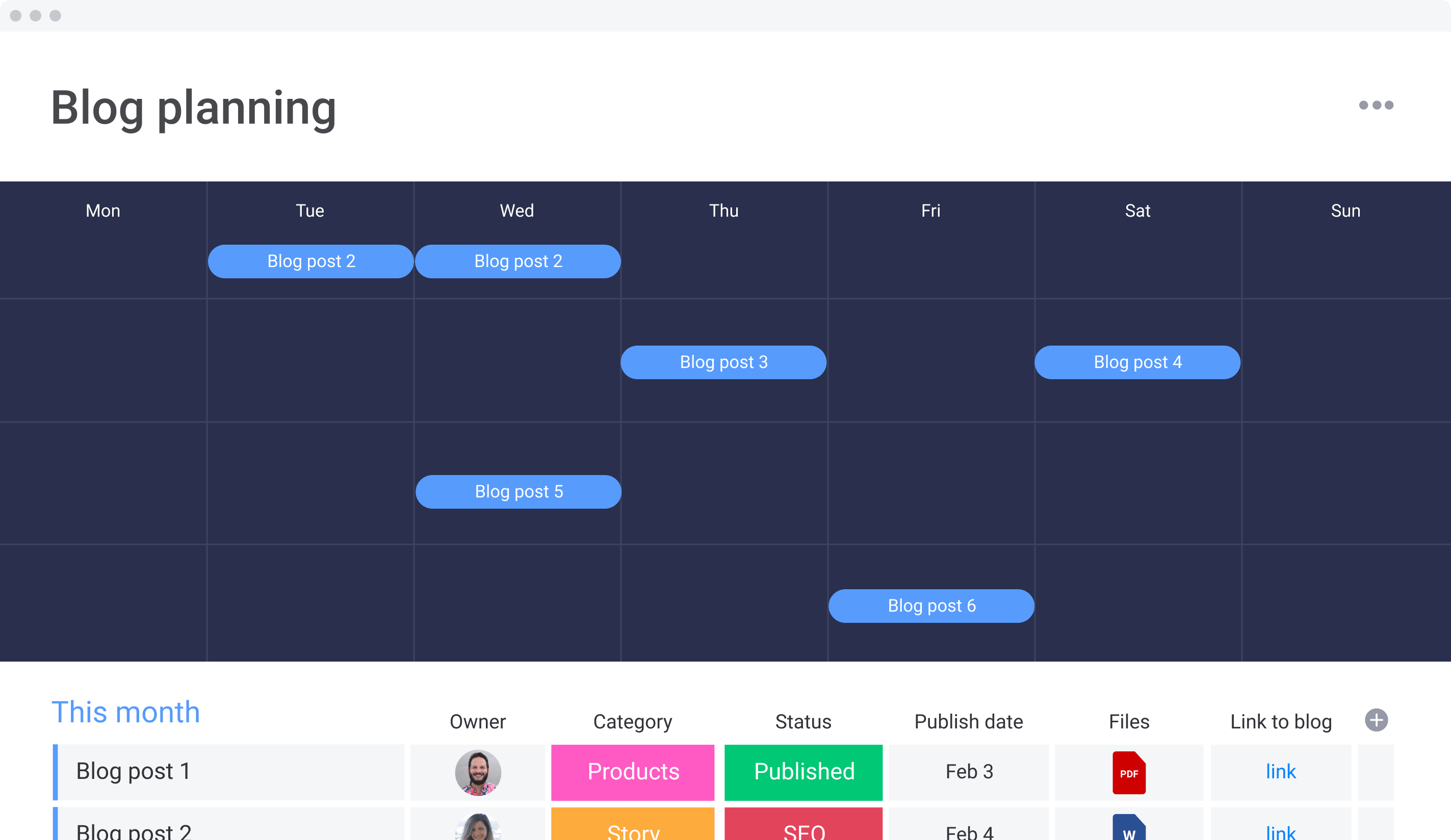 Blog planning
Brainstorm, review, and schedule all your upcoming blog posts.