WFH tracking app
Easily visualize your team's availability so you can see who's WFH, OOO, or anything in between, and adjust work plans accordingly.
Team alignment in your Work OS
By checking your team's working status within your monday Work OS, teams of any size will be able to set their availability and define their work time. This WFH tracking app eliminates daily syncs on work status.
Engage team members
Set teams up for success by creating a sense of accountability for each member and allow teammates to prioritize and plan their work accordingly.
Stay up-to-date in seconds
You and your team will be able to check one another's status in a single glance to adjust, and allocate resources efficiently, while avoiding burnout by clearly letting your team know your availability.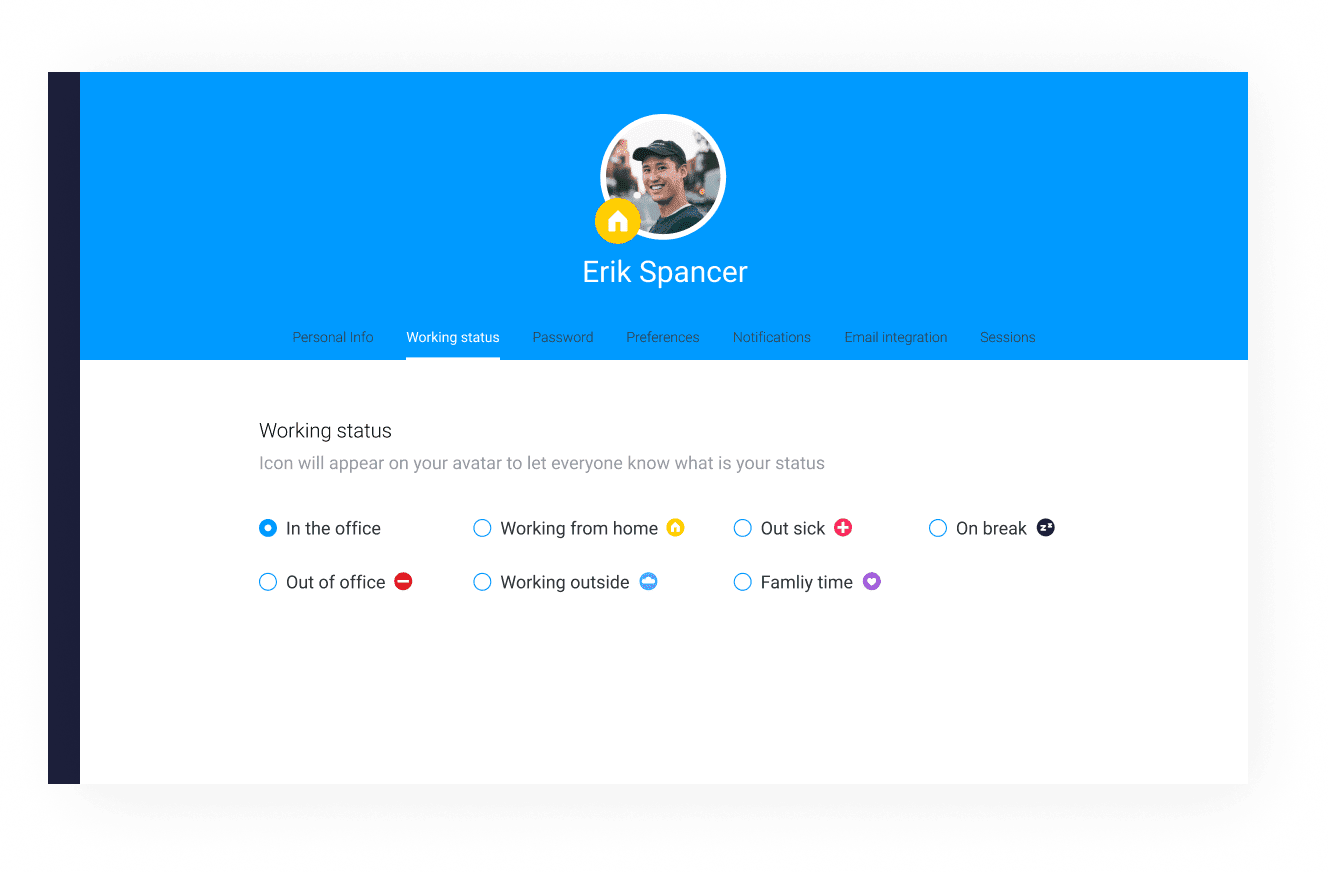 Check out a few ways a working status widget can improve your everyday work
Learn how you can start building
your own monday apps!>