How Officeworks strengthens its retail processes and strategies with monday.com
635+
working spreadsheets replaced
Meet Officeworks
Officeworks is Australia's leading retailer for office and school supplies, furniture, and technology, with 165+ stores across the country and over 40,000 products available online.

For over 25 years, Officeworks has worked on providing a great experience for all customers, wherever they choose to shop. The Space Planning team at Officeworks focus on delivering a consistent experience through strategic placement of each product.

As Micro Space Planning Manager, James Fryer leads the teams responsible for getting products to market quickly and maintaining the right product mix on its store shelves. Achieving this requires that all internal teams are aligned, explains James.

"Our team collaborates with departments including store operations, merchants, marketing, e-commerce, and more. To get the inventory right we need to manage every single detail to ensure a consistent experience across the whole network."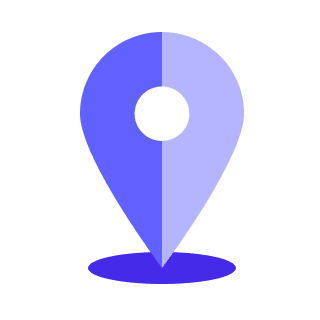 Location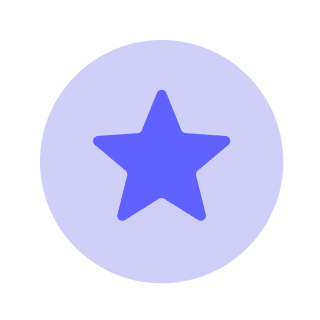 Use cases
Range review planning, project management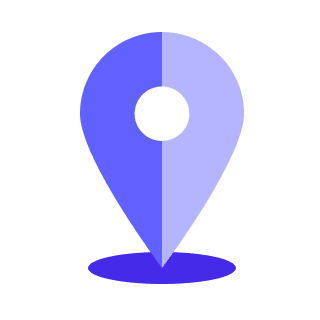 Location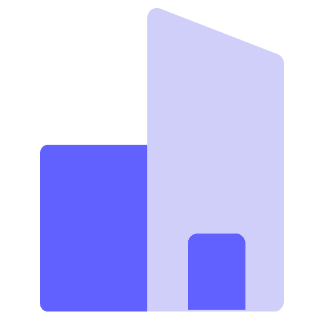 Industry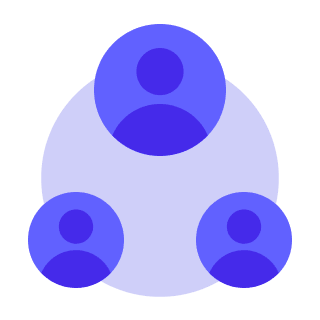 Employees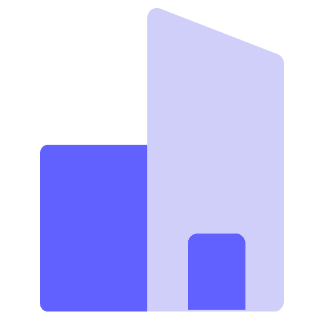 Industry
The challenge
"Clunky is the best word to describe where we were at before moving to monday.com," says James. Previously, the process for managing the diverse product range – which has thousands of products added and updated every year – involved scattered ad-hoc communication.

"We had information in separate folders, calendars, emails, and manually-updated spreadsheets with over 100 tabs," he says.

Circulating product information required uploading documents to a shared database each week. Not only was this manual process time-consuming, but it also led to inconsistent information.

"Different teams would provide information in different ways, and we risked losing important details in the shuffle," says James.

"We had no central control, approval processes, or reporting capabilities, which made it difficult to plan and prioritize product launches. We'd know six months in advance that a product was launching, but we'd add it to the calendar and then when it got closer we'd forget why it was on there and what tasks needed to happen, when," he says.

Crucial insights fell through the cracks as well. Without a single source of truth for product information, schedules, and related communication, teams struggled to see which product categories had the most frequent updates, which meant some teams were overloaded while others had spare capacity.

Officeworks needed a better way to collate, update, analyze, and communicate, to keep everyone aligned on space planning, range review, and launch processes. It was no small task, but its exceptional customer experience depended on it.
Why monday.com?
After assessing the options on the market, Officeworks identified monday.com as the platform it needed to keep everyone aligned across the business.

"My first impression of monday.com was that it was very intuitive," says James. "It was easy to set up, customize, and get started. And, once we rolled it out, it was impressive how quickly people got onboard and started using it."

James' team started by working with each department to map out their core business processes. They then identified the most efficient workflows and made sure these were applied uniformly across the business.

The teams defined what they needed to see from a reporting standpoint and worked backwards from there. Overall, their priorities were to:

easily visualize workload by store, department, and team members,

better identify gaps and allocate resources, and
track if anything was at risk of falling behind schedule.

Officeworks partnered with monday.com's implementation team to get the ball rolling. They began by building initial boards, dashboards, templates, and automations together. Then, James' team ran trials with select teams and fine-tuned the processes before launching more widely.

"The monday.com team has been great to work with," says James. "They gave us a lot of advice to build and streamline the workflows, best present it to the wider business, and onboard all the different stakeholders onto the system."
Collaborating on planograms with one customizable platform
Officeworks continually enhances its product range on a massive scale. For example, in the previous financial year, it added 7,300+ new products to stores, removed over 6,600 products, and had approximately 9,000 pieces of movable merchandise equipment in each store.

To help manage this logistical challenge, Officeworks space planning team uses digital planograms that illustrate the exact placement of products, fixtures, shelving units, and promotional displays.

Before monday.com, teams were using spreadsheets to manage 2,883 planograms across 4 departments. It was a complex headache including manual processes, multiple versions, a lack of visibility, and no centralized reporting.

"Using monday.com has transformed our planogram management processes from chaos to a structured approach," says Komi Singh, Merchandise Process Analyst at Officeworks. "With synchronized planograms and detailed Gantt charts, there is full visibility across the business about product updates. It's easy to see what products are in store, manage product updates, and keep each store up to date on changes."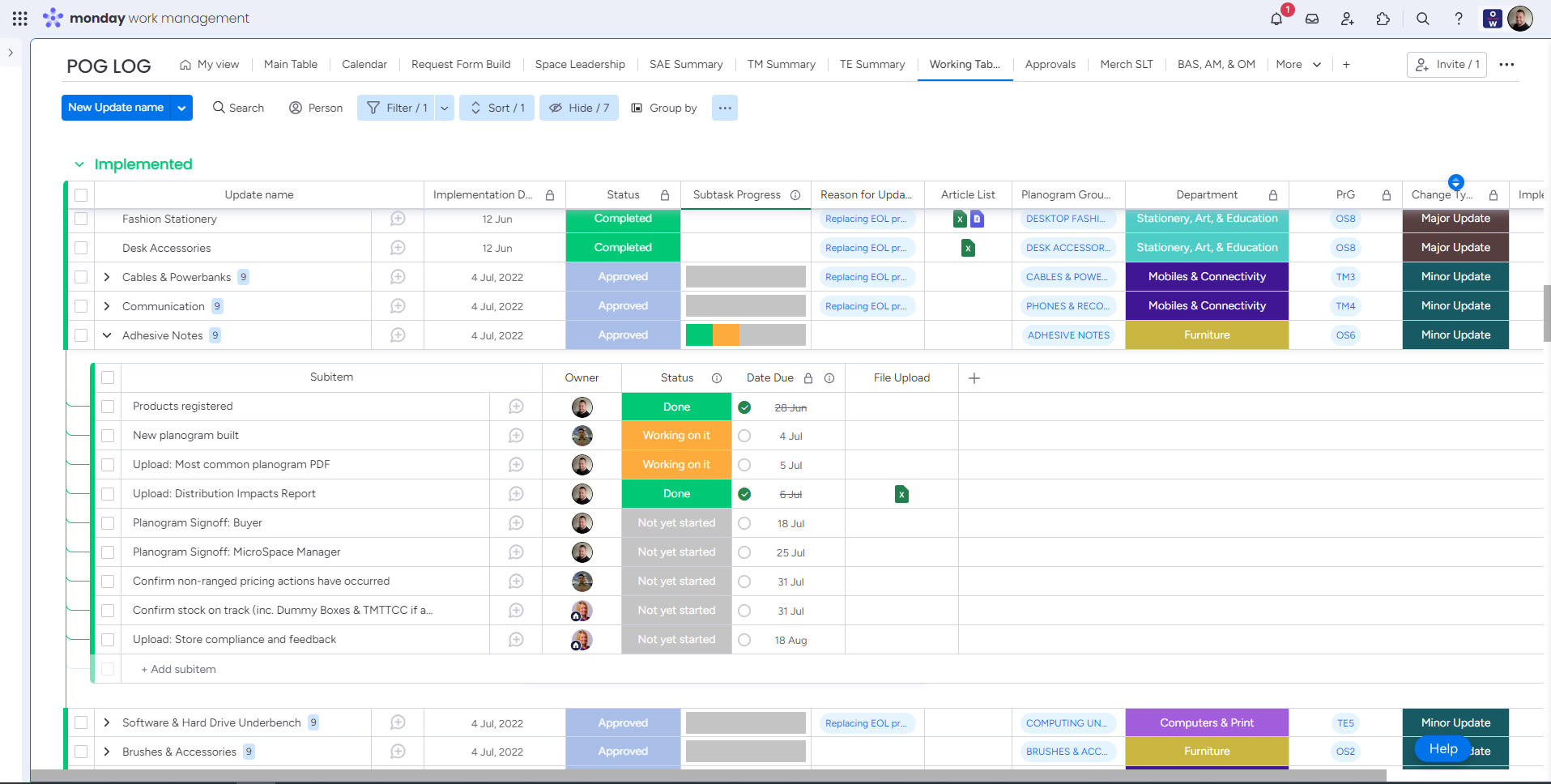 New product boards now also feature a 'Why' column to explain the rationale for innovations and the key benefits, which brings stores on the journey with an understanding of the strategy. "Now, everyone knows when changes are happening and why. It's not just change for the sake of change. Stores love this," says James.

To complement its digital planograms, Officeworks runs a merchandise lab in Melbourne, which is a physical mock store where space planners can cross-check that the product specifications, layouts, shelving, and promotional displays look and function correctly.

"This is a great way for us to touch and feel the products and make sure our virtual plans work. We can easily take photos or videos of merchandise displays and add them to the planograms on monday.com to show stores the new range and exactly how the layout should look."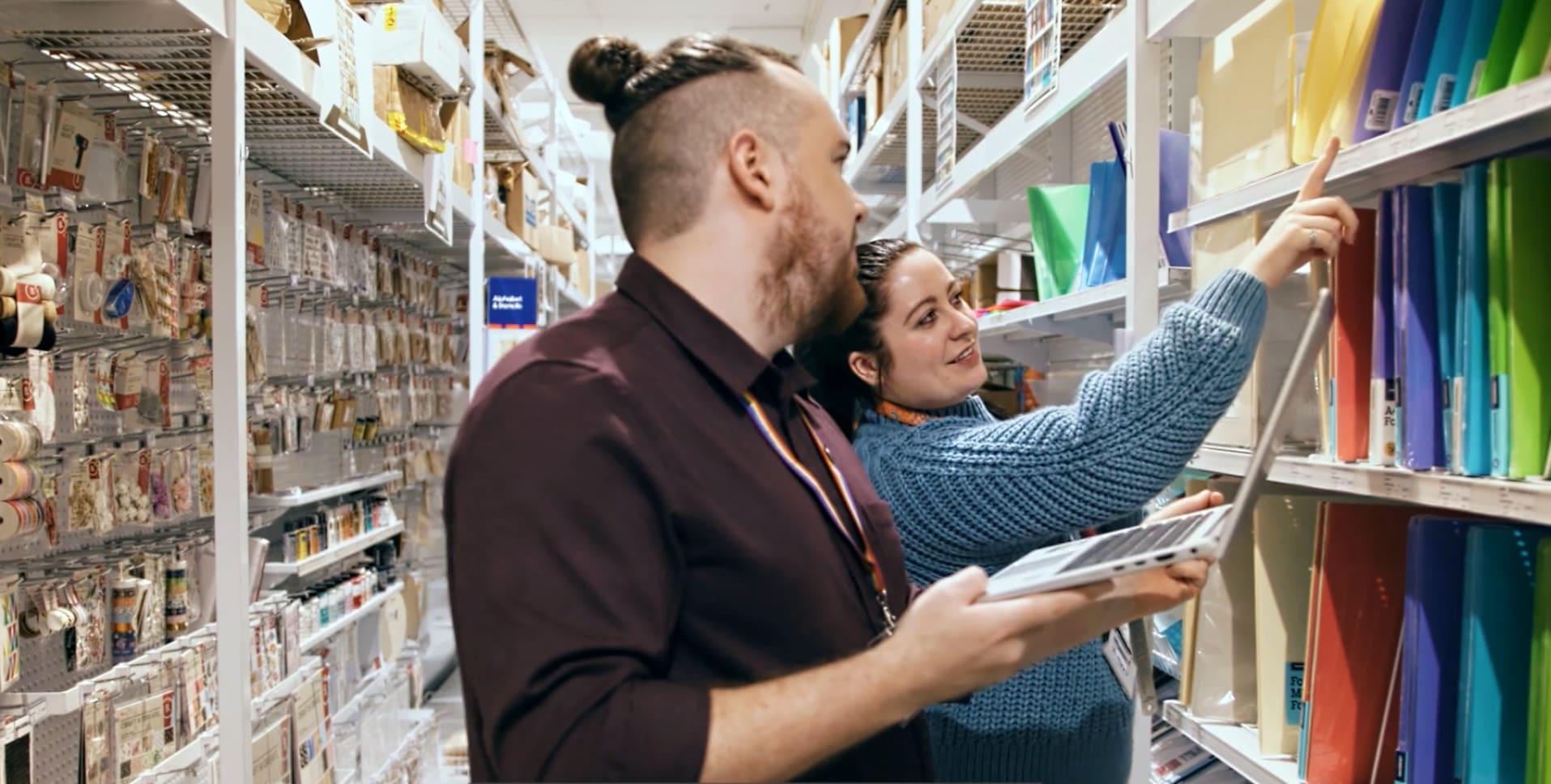 Streamlining all the steps needed for a successful product launch
On top of managing day-to-day inventory merchandising across its national network, Officeworks launches over 15 major product launches and national promotions at regular intervals throughout the year. Each of these is a significant undertaking.

For highly-anticipated products, like the hottest digital devices, each promotion can generate millions of dollars in pre-orders and sales in just the first few hours. These high stakes leave no room for errors, shortages, or confusion across its stores, merchandising, warehouses, or logistics.

Each launch involves over 50 tasks to coordinate between several cross-functional teams.

"Speed, efficiency, and collaboration are the keys to a successful launch," says James. "Deadlines are critically important at every step. We have to make sure enough products are on shelves in every store on launch day ready to meet demand."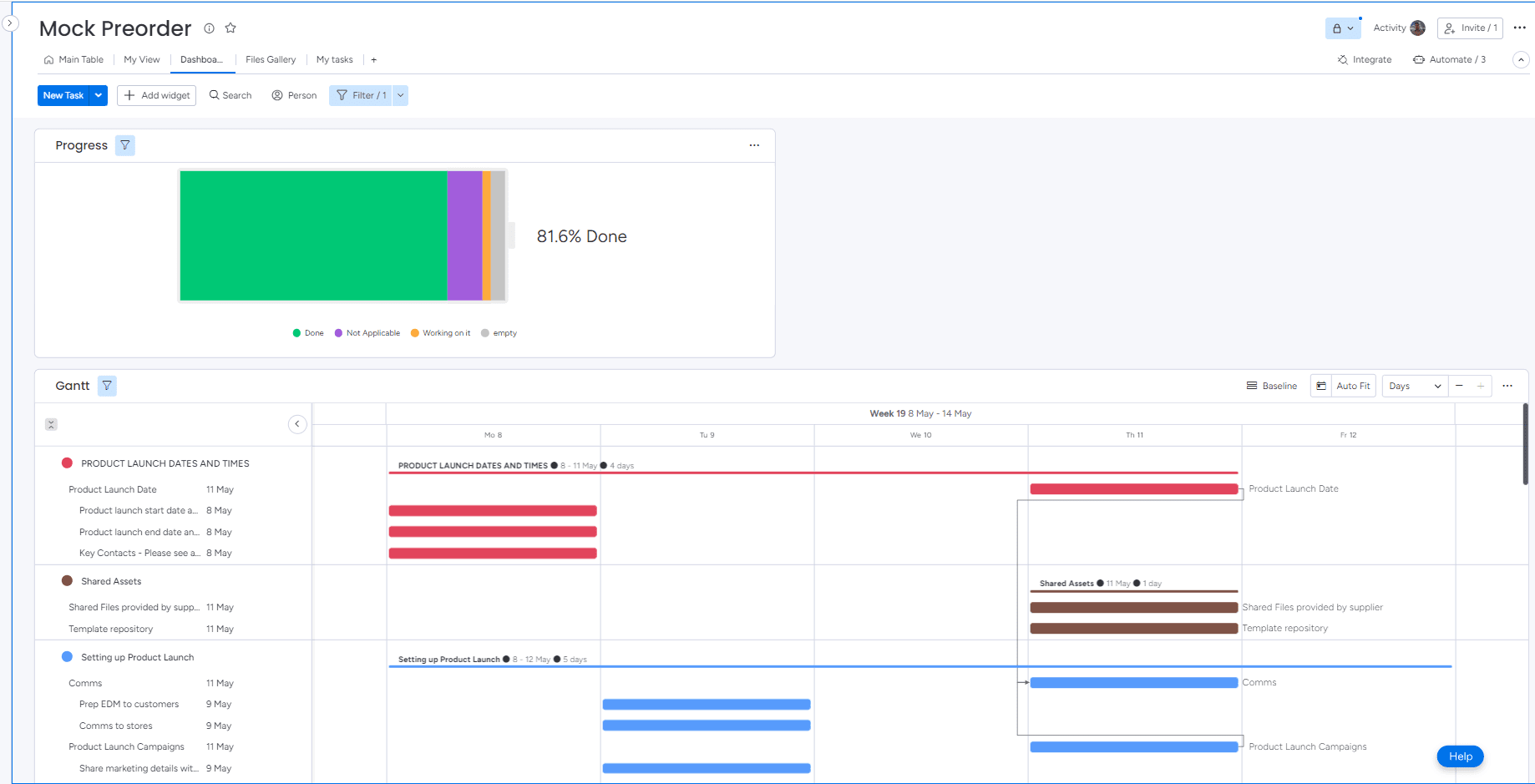 Now, product onboarding workflows have been systemized using monday.com. Detailed applications are submitted in an online form and routed for review. Once approved, resources are automatically assigned the tasks needed to get new products on shelves from updating store planograms and ordering inventory, to notifying store managers.

Automated reminder notifications and alerts keep everyone on track, prevent last-minute surprises, and stop tasks from falling through the cracks. Delays are flagged quickly so people can jump on board and move it forward.
Managing everything, from high-level strategy to detailed execution
In his day-to-day role, Komi drills down into the details of each product. But he quickly saw the value monday.com adds by also providing a bird's eye view of the business processes from the top down.

"What monday.com does well is allow for different views for different users right down to a specific function," says James. "So I can see a high-level view of projects across the business or look at my team's progress, and individuals can look at specific projects, tasks, and subtasks relevant to their priorities."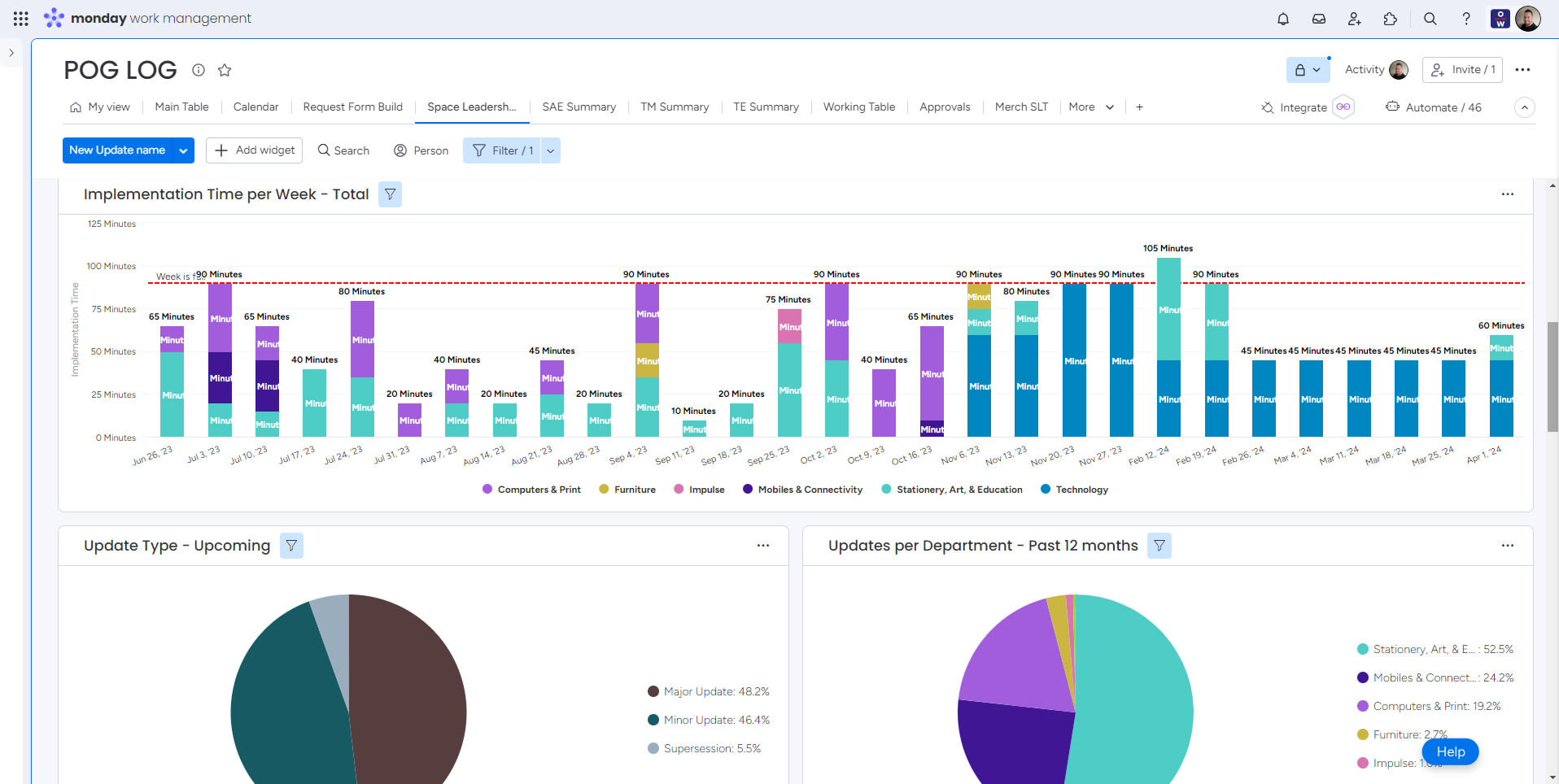 "Previously, team leaders had to dig through updates manually to find project statuses and manually prepare executive reports," says Komi. "Now, with visual dashboards, real-time data, and automated notifications, our leadership team can see what they need at a glance. It saves a huge amount of time and lets us spot and fix any issues early."

"With monday.com we've moved from terrible, terrible complex spreadsheets with hundreds of linked tabs, to an intuitive color-coded system that people actually want to open up and work with," says Komi.

"In terms of the benefits of monday.com, having everybody working on the same platform is the big one," adds James. "All the information is at your fingertips, you don't have to jump between channels to view documents, send messages, and view reports."

All stakeholders can pull up the insights they need to make informed decisions, for both active projects and long-term plans. Merchandise teams can track range reviews and product launch timelines, while executives can get a high-level view of KPIs.

"We have eliminated confusion and now have clarity across every step. Managers no longer have to worry about chasing progress updates. They can simply look up task lists, see who's responsible, and check where it's up to," says Komi.
Balanced workloads are a win for teams and customers
With performance metrics across stores and departments, managers can more easily balance workloads and avoid the burnout that often happens when teams work in isolation.

For example, the project coordinator managing the annual 'back-to-school' promotion saves one full day a week that was previously lost to manual administration work. The reduction in manual work frees up team time to focus on higher-value strategic work and problem-solving.

For space planning teams, the visual calendar displaying upcoming launches and pre-orders helps prioritize release dates, allocate resources, and forward plan. Everyone can find the status updates they need quickly via searchable boards.

"Now we don't have to switch between lots of different systems, as monday.com is our all-in-one project management, communications, and digital asset repository. It's like using LEGO bricks — we can build any features we need with everything on one platform," explains Komi.
Expanding use cases for monday.com across the business
Having seen tangible results with the platform, Officeworks has started using monday.com for a range of diverse business operations, working with the monday.com team on new implementations.

"Soon after we deployed monday.com, other departments started seeing the benefits and saying, 'I want to jump on this as well'. So, we're rolling it out across more areas of the business," says James.

For example, the Property team now uses monday.com to create replicable store opening processes, collaborating faster with standardized templates and consistent data.

"With monday.com, we have benefited from significant direct cost and time savings, while also delivering a better workload balance for staff and a more consistent product range for customers," says James. "It's a win all round."
"No matter how big or small, easy or complex, any process can be streamlined and managed using monday.com."
Komi Singh
|
Merchandise Process Analyst, Officeworks
Request a demo
Let us show you why over 180,000 customers worldwide choose monday.com