How one group at Hulu

saves 36 days

per person per year using monday.com Work OS
As presented at Elevate Conference by monday.com
Hulu is a subscription video streaming service offering live and on-demand TV and movies, with and without commercials, both in and out of the home.

Founded in 2007, Hulu currently boasts over 42.8 million subscribers worldwide enjoying content from networks such as ABC, NBC, FX Networks, and Hulu's own award-winning original programming.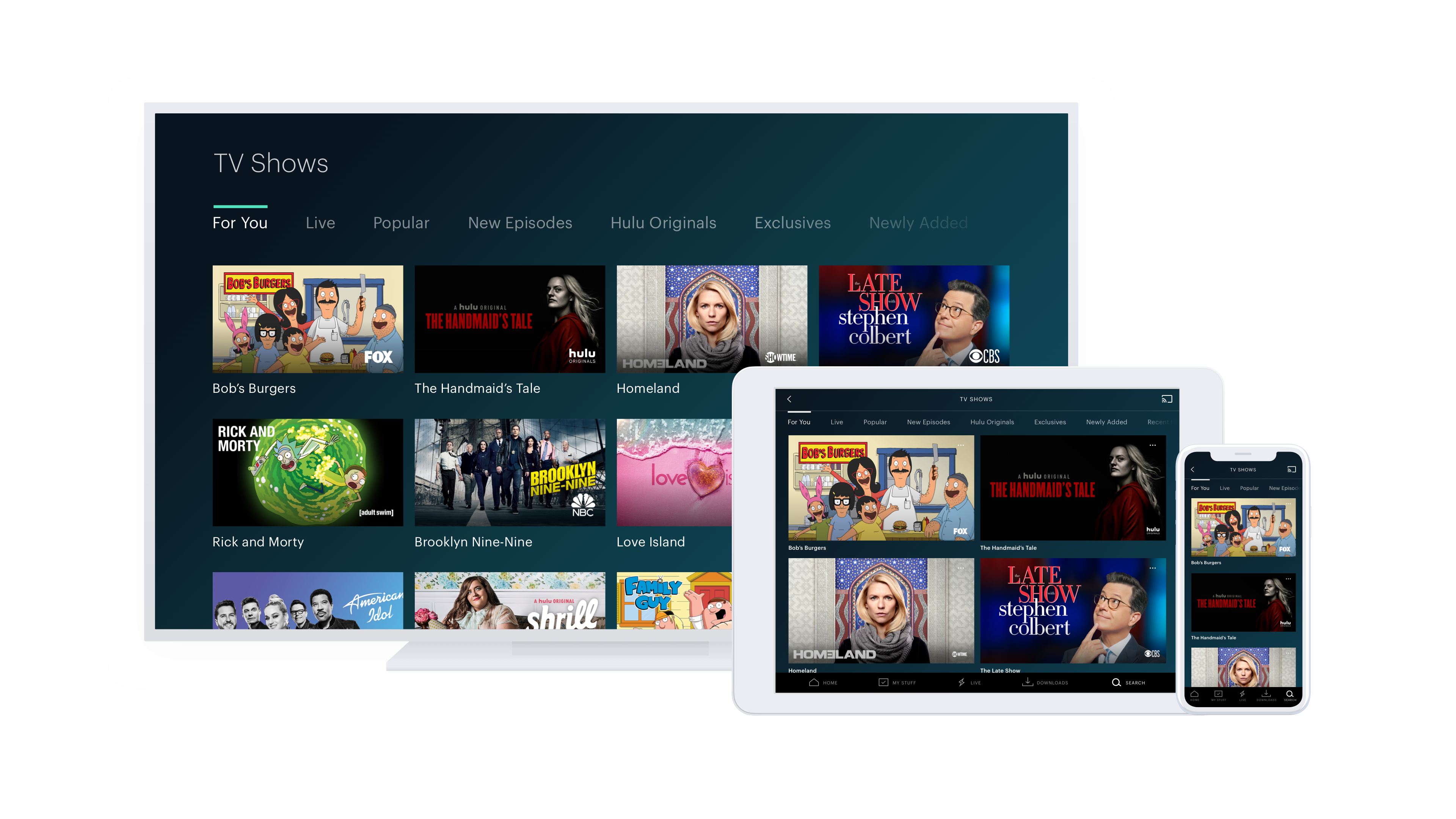 In 2019, Hulu's ad-supported viewership jumped by 67% in just 2 years to over 100 million viewers. The sudden influx brought in more interest from brands seeking to advertise on the platform, which was great for business but put a lot of extra pressure on the teams behind the scenes.

With Hulu, brands have the option of targeting highly specific audiences, called audience segments, when purchasing ads on the platform.

"If you're a traditional platform, you might only have access to demographic or gender data about your audiences when you're targeting ads," says Logan Snodgrass, Senior Analyst on the Hulu Advertising Analytics Team. "But because Hulu is internet-based, we have a lot more ways to segment our audience."

For example, Hulu can use its own first-party data to target people who have watched The Great American Baking Show on its platform, then use third-party data to further narrow down the segment to people who have recently purchased an air fryer.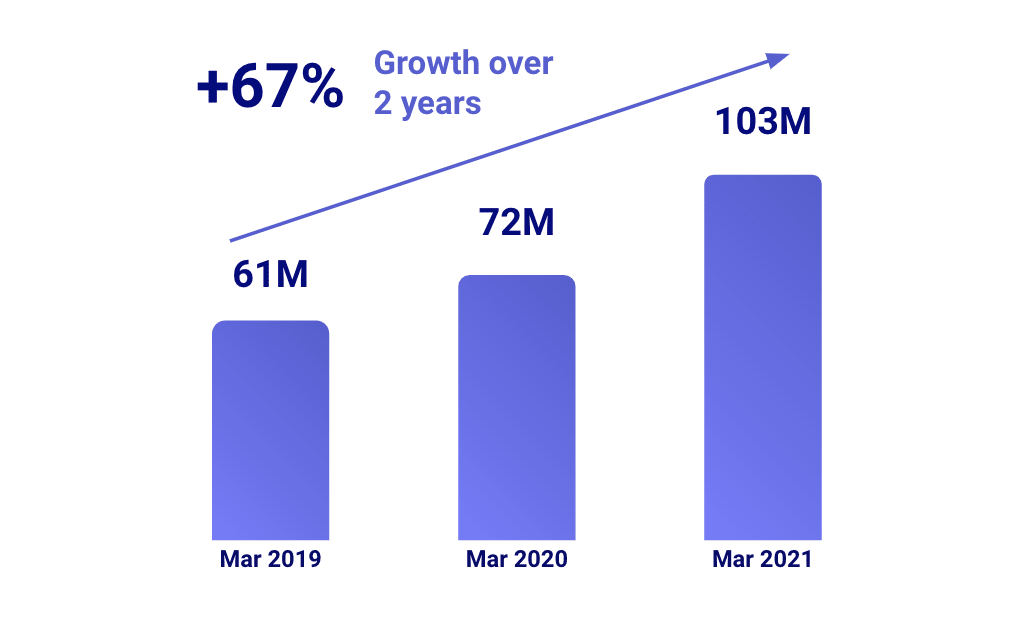 These highly specified segments are what make Hulu such a desirable advertising platform, but creating new segments is challenging because of how many steps and back-and-forth communications are involved.

With the influx of so many new requests, Hulu's communication and collaboration tools just weren't cutting it.

"All of our interactions were handled through long email chains and one very large, very slow Google sheet," says Snodgrass. "We were drowning in emails and Slacks, with no clear workflow strategy."

The Ad Analytics Team couldn't keep up with the demand, so they brought in an external agency based in India to help build the audience segments. However, bringing on an external agency, added another layer of complexity. Since the workflow challenges were not yet resolved, the Ad Analytics Team was still acting as the go-between for this new agency and the sales teams.

"Because we were using email and Slack as our primary communication channels, we were spending more time trying to figure out what was going on and getting on the same page than actually getting through the segment requests," says Snodgrass.

It was clear to Snodgrass that they needed to find a way to directly connect the sales teams with the external agency.
Why monday.com?
Snodgrass knew they needed a platform that would allow the Ad Analytics Team to collaborate with their external agency in one place, while still allowing the sales teams to use email. The platform they chose would have to provide:

- a place for centralized work
- standardized templates for segment requests that are easily scalable
- email integration so the sales teams can continue using their preferred systems

Ad Analytics turned to monday.com Work OS, which covers all 3 criteria with Email and Activities integration for the sales teams, as well as centralized, shareable boards, standardized templates, and progress tracking for the Ad Analytics Team.

Using monday.com, sales teams are able to continue using their preferred email provider without having to learn a new system. Ad Analytics can track and organize these communications from within monday.com's platform, which allows them to closely monitor the progress of requests.

"The new process for dealing with requests is standardized on monday.com, which allows us to keep oversight over the whole procedure," says Snodgrass. "It's much more scalable, and we're achieving a lot more without having to increase the size of our team."
Seamlessly coordinating with external agencies
Using a custom-built segment management board, the Ad Analytics Team and their external agency in India get all of the necessary information about a segment request upfront. This is a big improvement on the old method when details were often spread over long email chains.

"For each new request, all of the information about the segment is standardized and organized by groups, like internal Hulu data versus external third-party data," says Snodgrass. "So rather than having to piece these things together from a long email chain like before, both of our teams can see immediately how we want to approach a request."

By cutting out all of the confusing and error-prone emails from the equation, Ad Analytics and the sales teams are able to process brands' requests much faster. This keeps their brand partners happy and the revenue coming in.
Keeping all communication in one place
The Ad Analytics Team can communicate directly with the agency in India within monday.com using the "Updates" tab, where everyone has access to the same shared board. This makes it much easier for everyone to keep track of their progress together, instead of losing time sending email updates.

If Ad Analytics needs to touch base with the sales teams, all they have to do is switch over to the "Emails and Activities" tab, where they can send communications to the sales teams' preferred external email providers.

"When we want to confirm with a sales team that a segment is ready, we go to the 'Emails and Activities' tab to send that email," says Snodgrass. "This is key because no matter who sends the email, everyone with access to the 'Emails and Activities' tab can see the chain. So everyone has the context they need to keep informed."
Automating away manual work
"We keep the boards flowing and save time with automations," says Snodgrass. "When our contractors complete a new segment, the item in monday.com will move automatically out of the active queue and into the group for completed items."

On the flip side, if the sales team follows up with a brand via email on something that's already been moved into the group for completed items, automations will move that item back into the active queue for Ad Analytics to work on.

"Coordinating with our agency in India isn't easy because of the 12-hour time difference," says Snodgrass. "Sometimes we get questions or clarifications at odd hours, when they're working during the day and it's our nighttime. With the monday.com app, we can easily approve new segments through automations and keep our forward momentum, even when we're sleeping."
Providing the right structure around an unstructured process
When an ad campaign is underdelivering on the Hulu platform, the sales team launches an investigation into what went wrong and how the campaign can get back on track. These investigations involve multiple departments, including the sales team, Ad Analytics, and Ad Operations.

To avoid duplicating their efforts, Ad Analytics worked with Ad Operations to create one centralized board for investigations in monday.com.

"Instead of running everything over long email chains, there's an explicit process flow built into the structure of the board," says Snodgrass. "Ad Ops performs the first pass on diagnosing underdelivering campaigns, and once they've exhausted all the tools available to them, they can click on a button that says 'Click to assign to Ad Analytics.'"
Always knowing who's doing what, and when
When Ad Ops assigns an investigation to Ad Analytics, the Ad Analytics Team gets a notification with all of the key details about the campaign. They can then go into the board and see automatically generated information, such as the sales team associated with that campaign, who's working on it, and the amount of engagement that it's underdelivering by.

"On the shared board, it's a lot easier for us to orient ourselves and then solve the issue," says Snodgrass. "With this workflow map built into the board, we can make sure that our 2 teams are always speaking the same language and are on the same page about underdelivering campaigns, and we can keep track of our progress together."

By getting a clearer understanding of the problem at hand, Ad Analytics and Ad Ops are able to dig deeper into underdelivering campaigns and turn them back into profitable projects quickly and efficiently on monday.com.
Smooth "first party" onboarding
Whenever a new brand gets onboarded with Hulu, Hulu's sales teams need to collect the brand's first-party data, such as the brand's name, address, and contact information.

To simplify this process, the Ad Analytics Team created a standard Advertiser Onboarding Form in monday.com for sales teams to use with new brands. The required information is clear from the get go, monday.com stores everything in one place, and the responses are searchable.

"Once a sales team completes a form, monday.com will automatically notify an Ad Analytics team member so they can check the important documents, complete the request, and respond to the sales team, all without leaving the board," says Snodgrass. This degree of efficiency keeps everything running smoothly and gives new brands a great first impression.
Tracking sales team touchpoints
"Everything Ad Analytics does connects back to the sales teams in one way or another," says Snodgrass. monday.com automatically keeps track of all of the connections between individuals, teams, and requests.

Clicking on any individual on the platform will show all of their previous activity. "What we ultimately end up with is a unified directory that lets us see all of our historical touchpoints with a given individual or team," says Snodgrass.
"Our sales teams live in email and monday.com gives us the flexibility to meet the sales team where they're at with Emails & Activities. We're able to change the way we operate without pushing them to change too."
Logan Snodgrass
Senior Analyst, Hulu
Elevate exclusive: Want to manage and deliver on all your stakeholder and contractor requests like Hulu?
Request a demo
Let us show you why over 152,000 organizations worldwide choose monday.com