How Coles 360 relaunched and rapidly scaled its retail media network with monday.com
3,000
campaigns run more efficiently
Meet Coles 360
For more than 100 years, Coles supermarkets have served Australian families and communities.

While grocery is its core business, Coles is also a significant omnichannel media network of stores, e-commerce websites, magazines, loyalty programs, in-store screens, product sampling, emails, and social media.

Coles' revamped retail media division, Coles 360, runs this network. Its teams work with grocery brands to create more valuable products and relevant marketing to drive sales across Coles' media channels.

"We are privileged to communicate with a huge proportion of Australian shoppers online and in person across all demographics. By using data-driven insights, we are uniquely positioned to better understand our customers and work with brands to create meaningful connections," says Jon Harding, Head of Operations and Delivery.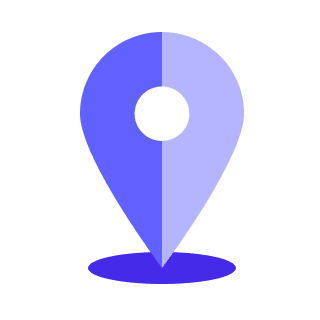 Offices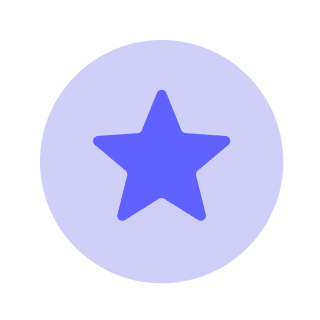 Use cases
Supplier management, campaign management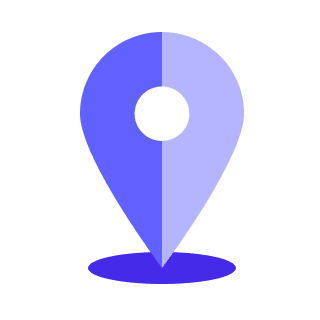 Offices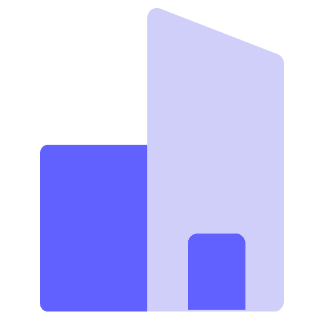 Industry
Retail, Media & Marketing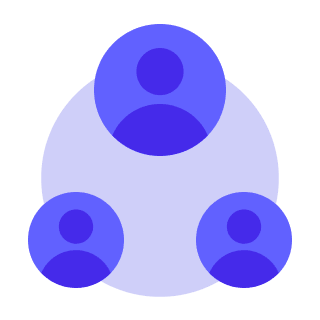 Employees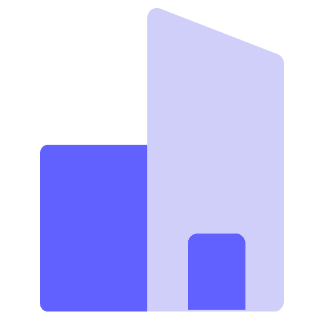 Industry
Retail, Media & Marketing
The challenge
Coles 360 was operating as a startup within a highly competitive, established, and rapidly evolving retail media market, so it needed to move fast from day one.

"To hit our ambitious goals, we identified the need to untangle a spider's web of legacy platforms behind the scenes, and harmonize them to provide a seamless experience for our advertisers and suppliers," Jon explains.
As a new business unit operating horizontally across Coles' departments, suppliers, products, and data sources – spanning physical and digital channels – Coles 360 also needed a cost-effective way to centralize operations.

"We wanted a technology partner aligned with our own ambitions," says Jon. "We needed speed. We needed agility. We needed to have in-built functionality along with the flexibility to do things our way."

While Coles 360 was given the freedom to operate as a startup, it still needed an enterprise-grade system.

"We couldn't just go off on our own. Coles is a large enterprise and one of the most trusted brands in the country. So yes, we needed speed, but there was no room to compromise on reliability and security," says Jon.
Why monday.com?
The Coles Group was already running monday.com to simplify and automate complex processes across the business, including project management, risk logging and mitigation, resource planning, supplier management, space and range optimization, and new store planning. This proven track record helped garner support from management.

"Because monday.com is a very cost-effective solution and can scale as you go, the initial business case was straightforward. And once we got our hands on it, it was easy to demonstrate quick wins, too," says Jon.

"We were up and running on monday.com in a matter of weeks with our first campaign management boards. From there, it grew rapidly into an organization-wide Work OS that we rely on every single day."
Seamlessly managing omnichannel marketing campaigns
Every day, Coles 360 teams collaborate with multinational conglomerates, local brands, and external agencies, all the while running campaigns across multiple channels and measuring results. Part of their work is successfully balancing all the moving parts.

"In our first 12 months, Coles 360 has run over 2,000 product campaigns across 11 media channels – all managed with monday.com using features we have built and optimized in full flight!" says Jon.

From the first meeting between the Coles 360 team and a supplier – from confectionery or fresh produce to beauty – they create an opportunity as an item in a monday.com board recording all notes, details, documents, and next steps.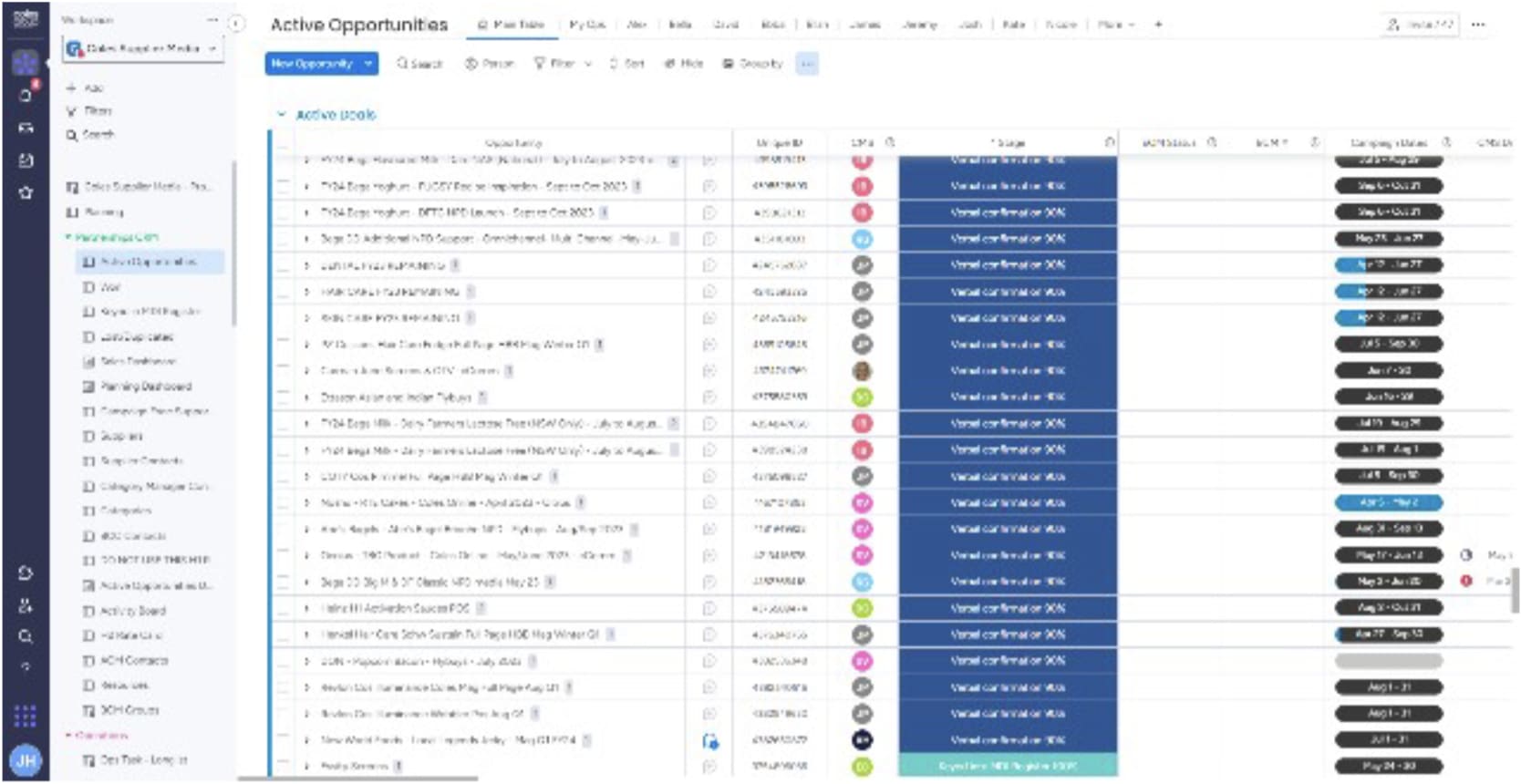 Once the supplier agrees to run a product marketing campaign, the item automatically moves into a new monday.com workflow to execute the campaign.

From there, Coles 360 media planners can assign tasks, manage assets, build timelines, and set up automatic alerts and reminders so that everyone involved in a campaign knows exactly what to do and when.
End-to-end supplier management with one central interface
As the center of the media network, Coles 360 collaborates with multiple small creative agencies and global distributors at any one time. Coles 360 teams use monday.com to keep all internal and external stakeholders on the same page.

"Shared and integrated boards enable everyone to work together to plan, execute, and approve campaigns and get them out to the market quickly. A massive benefit of monday.com is the speed and time savings generated by efficient processes," says John.

"The visibility on monday.com is incredible. We can set up our teams and suppliers with secure access specific to them. That means everyone can see where a campaign is up to, the next steps, outstanding tasks, and what they need to contribute. Everyone is looking at the same information with only the visibility and functions they need," says Jon.

To continue with the tools they prefer and still centralize it all in monday.com, Coles 360 takes advantage of monday.com's Apps Marketplace.

"We love the native monday.com integrations. For example, one of the apps that we've plugged in is PageProof. Straight out of the box, it integrates with our campaign management boards to automate creative reviews and approvals between our internal team, external agencies, brand managers, and suppliers," says Jon.
Connecting team members wherever they're working
In a fast-growth and hybrid work culture, building and maintaining culture is a priority for Coles 360.

"Our success depends on building a high-performing team where people feel connected to each other and our goals wherever they're working. To achieve that, everyone has to be visible, accountable, and working from the same platform – monday.com enables that for us," says Jon.

In a little over a year, supported by the monday.com team, Coles 360 grew from a few key staff to a team of 70+ media professionals, with new members joining every week.

"As we've grown, we've found it so easy to onboard people into our ecosystem using an intuitive solution like monday.com. The user-friendly interface means they are not turning up to a new system wondering how to use it," says Jon. "We've now got 50 integrated monday.com boards, which we've used to run over 3,000 campaigns."

With all those processes running on the same platform, Coles 360 team members get crucial visibility, whether in the office or working remotely.
Equipped for whatever's next
For Coles 360, the path ahead is about managing growth and continuous innovation.

"Product suppliers, advertisers, and customers are always looking for more. They expect personalized and relevant communications driven by data insights. We're adding new audiences, channels, staff, and products every week," says Jon.

"By giving us a scalable and flexible business platform, monday.com has been a huge part of our rapid journey from a startup to a significant player in the retail media sector."
"monday.com powers the Coles 360 business. Without it, we wouldn't be where we are today."
Jon Harding
|
Head of Delivery, Coles 360
Request a demo
Let us show you why over 180,000 customers worldwide choose monday.com