Customizable templates
for every project manager
Access a variety of templates designed exclusively for project, program, and portfolio management.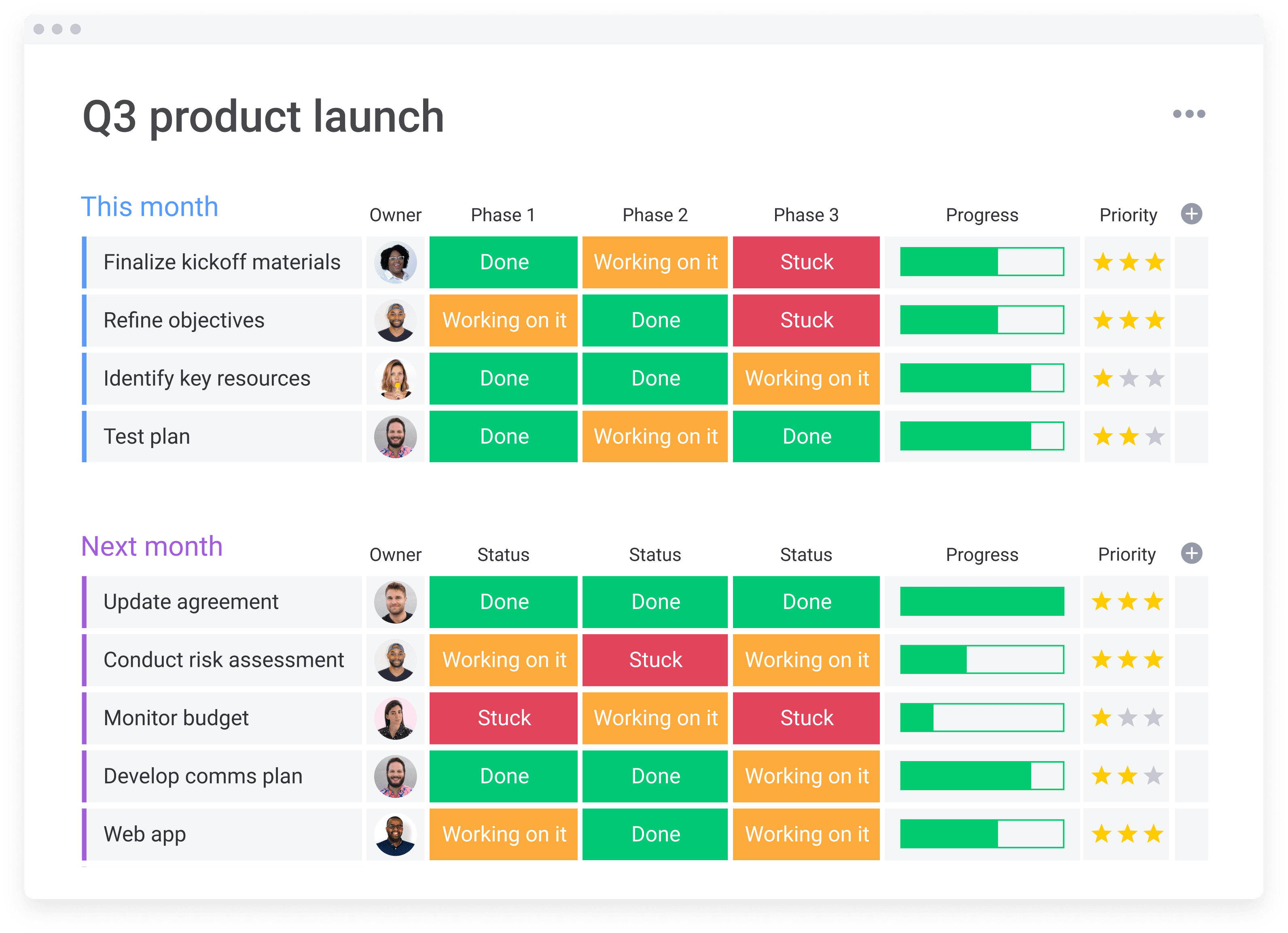 Process management
Instantly get the big picture at a glance. Store all projects in one place and mark key milestones to track progress visually.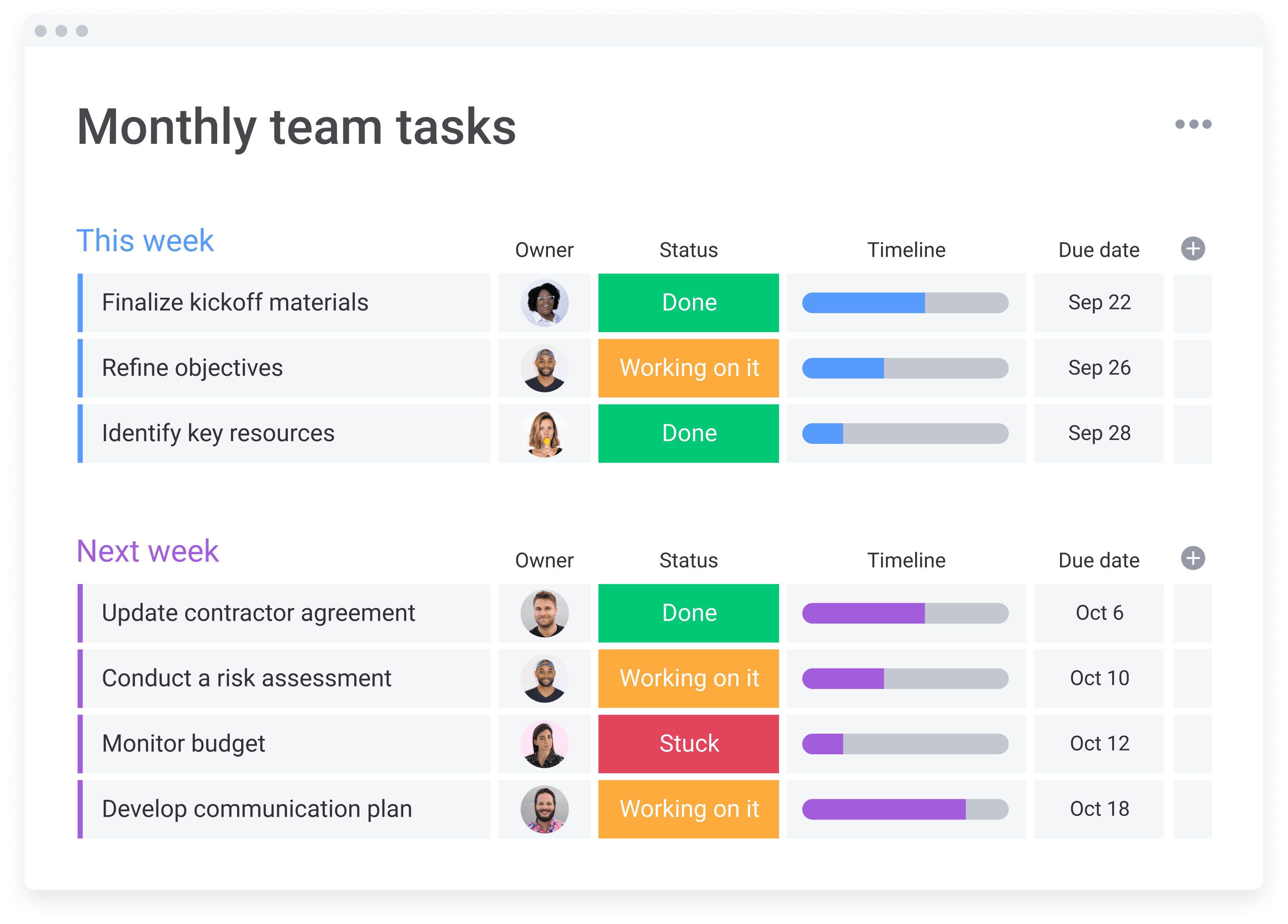 Team tasks
Never miss a deadline. Organize and prioritize all of your team's tasks to gain full visibility into who's working on what.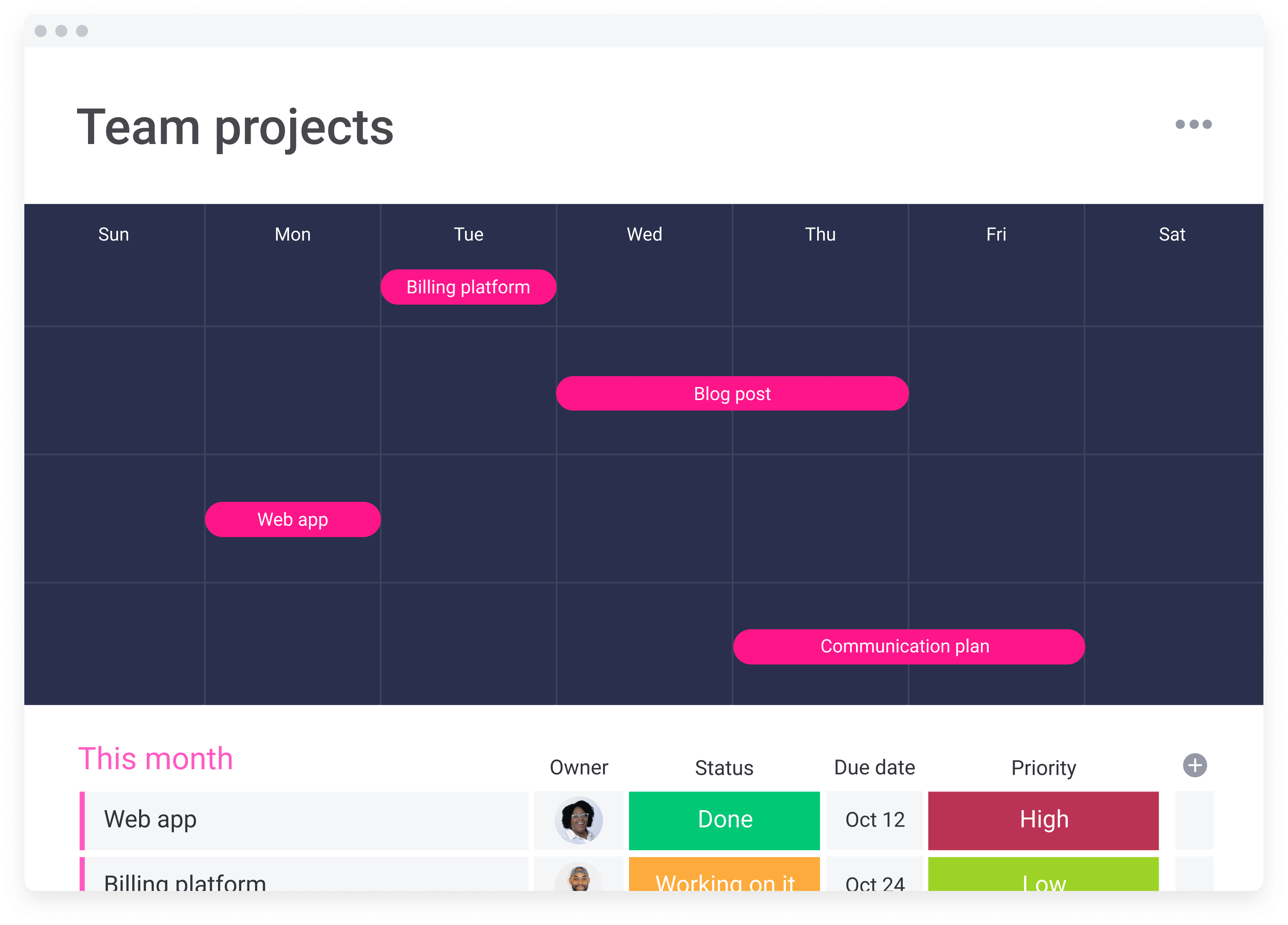 Work calendar
Schedule your team's upcoming work. Assign due dates, add timelines and align everyone so nothing falls through the cracks
Ideal for managing any project | Project management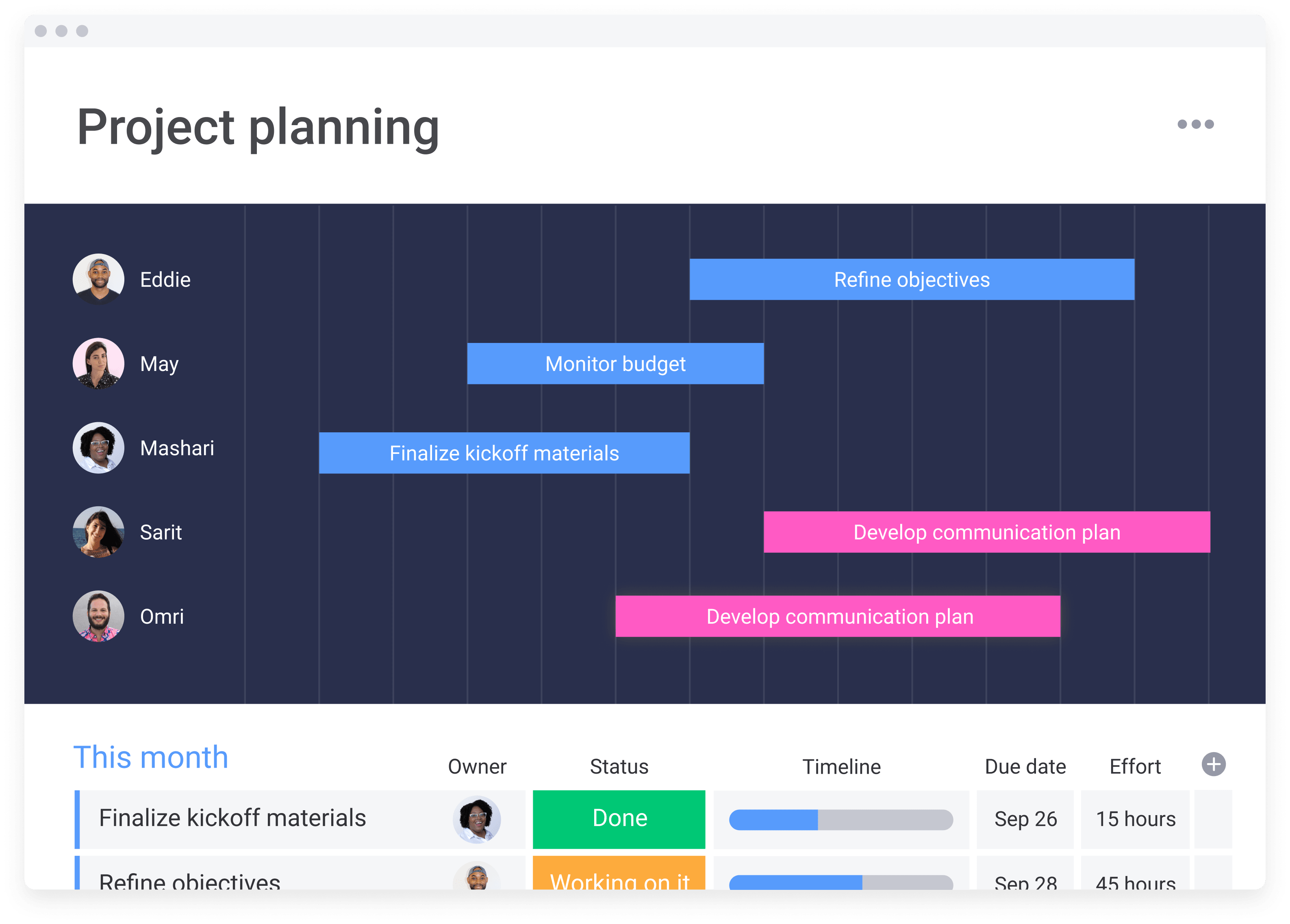 Advanced project management
Manage every phase of your project with ease. Visualize progress and milestones using timelines, Gantt charts, and more.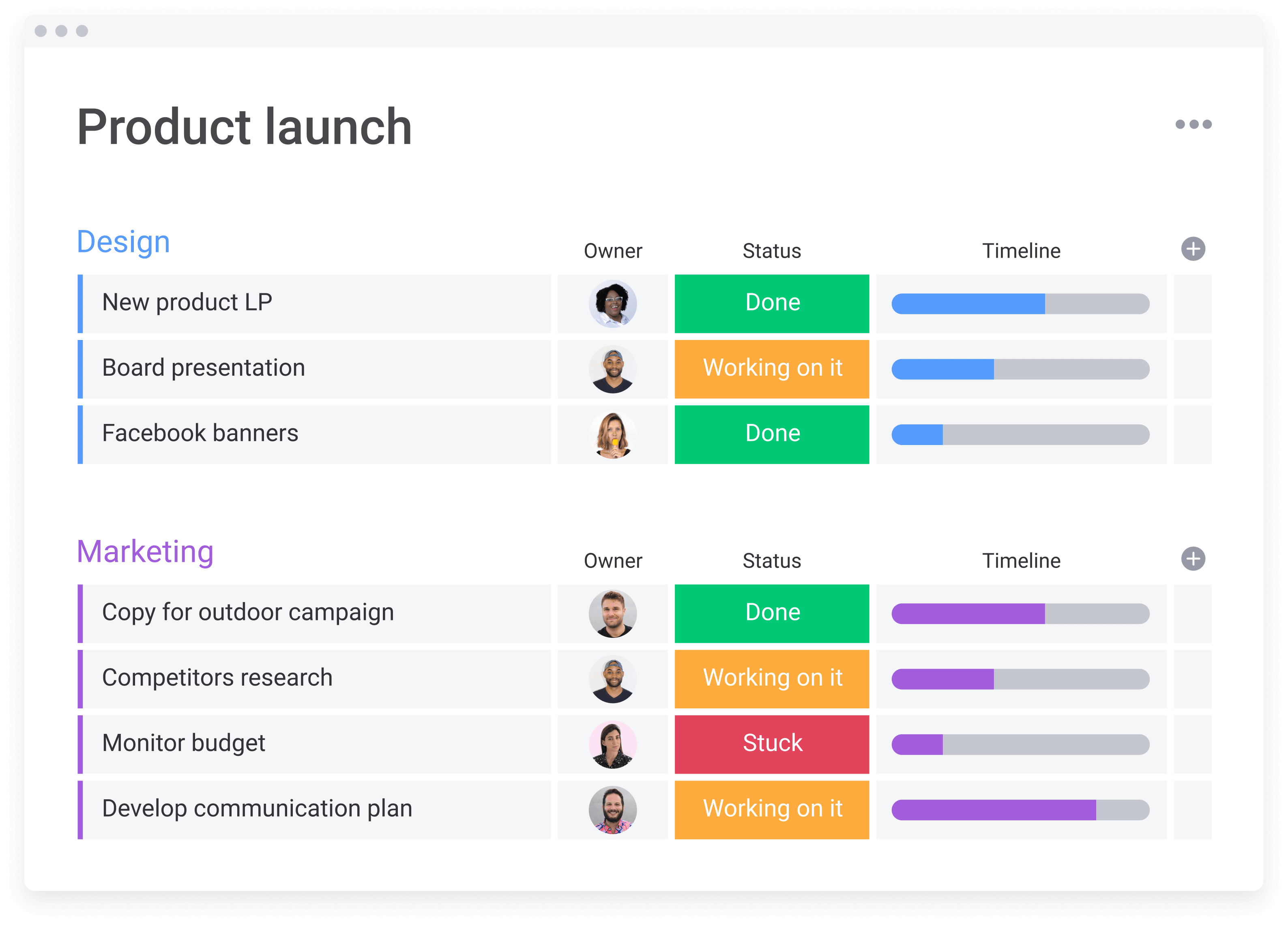 Single project
Plan your project effortlessly by splitting tasks into groups for a more structured and clear view of where everything stands.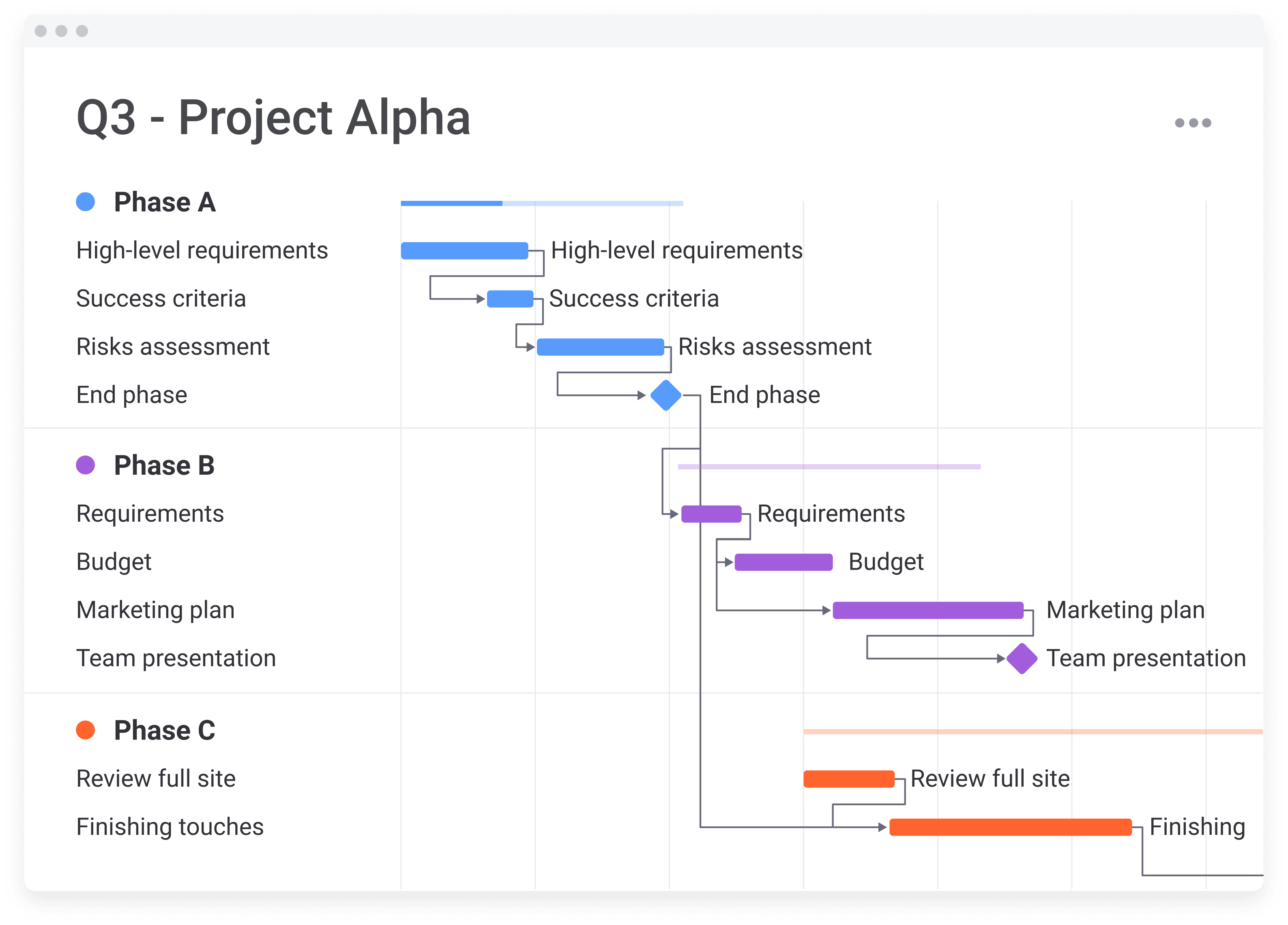 Gantt board
Use Gantt boards for a top level view then quickly dive into details. Set and manage dependencies and milestones instantly.
PMO's proven best practices | Portfolio management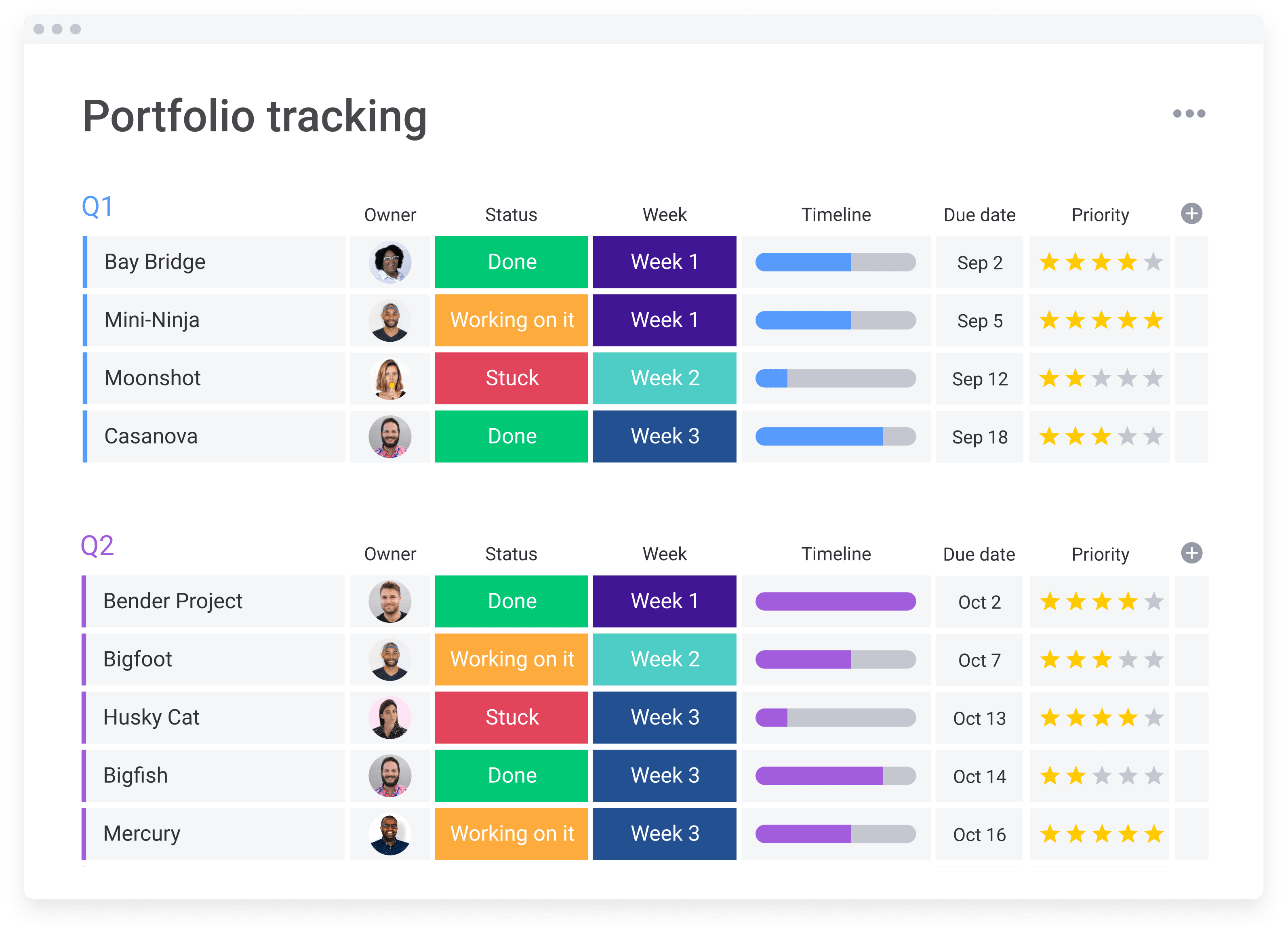 PMO project planning
Plan and manage your entire portfolio and execute every stage of the project lifecycle with clarity.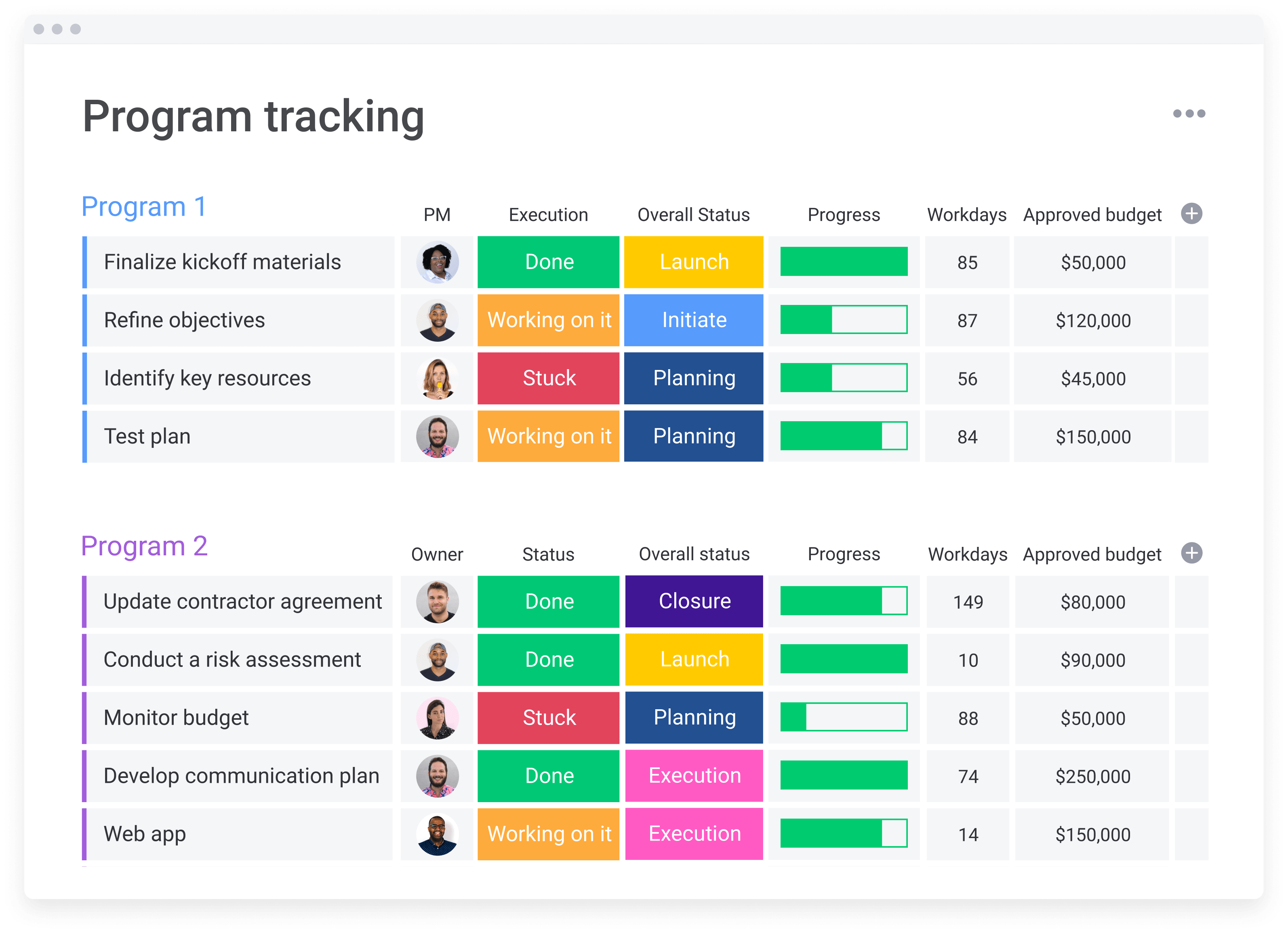 Project portfolio tracker
Manage programs and projects of all sizes and across all industries in a way that works for your team.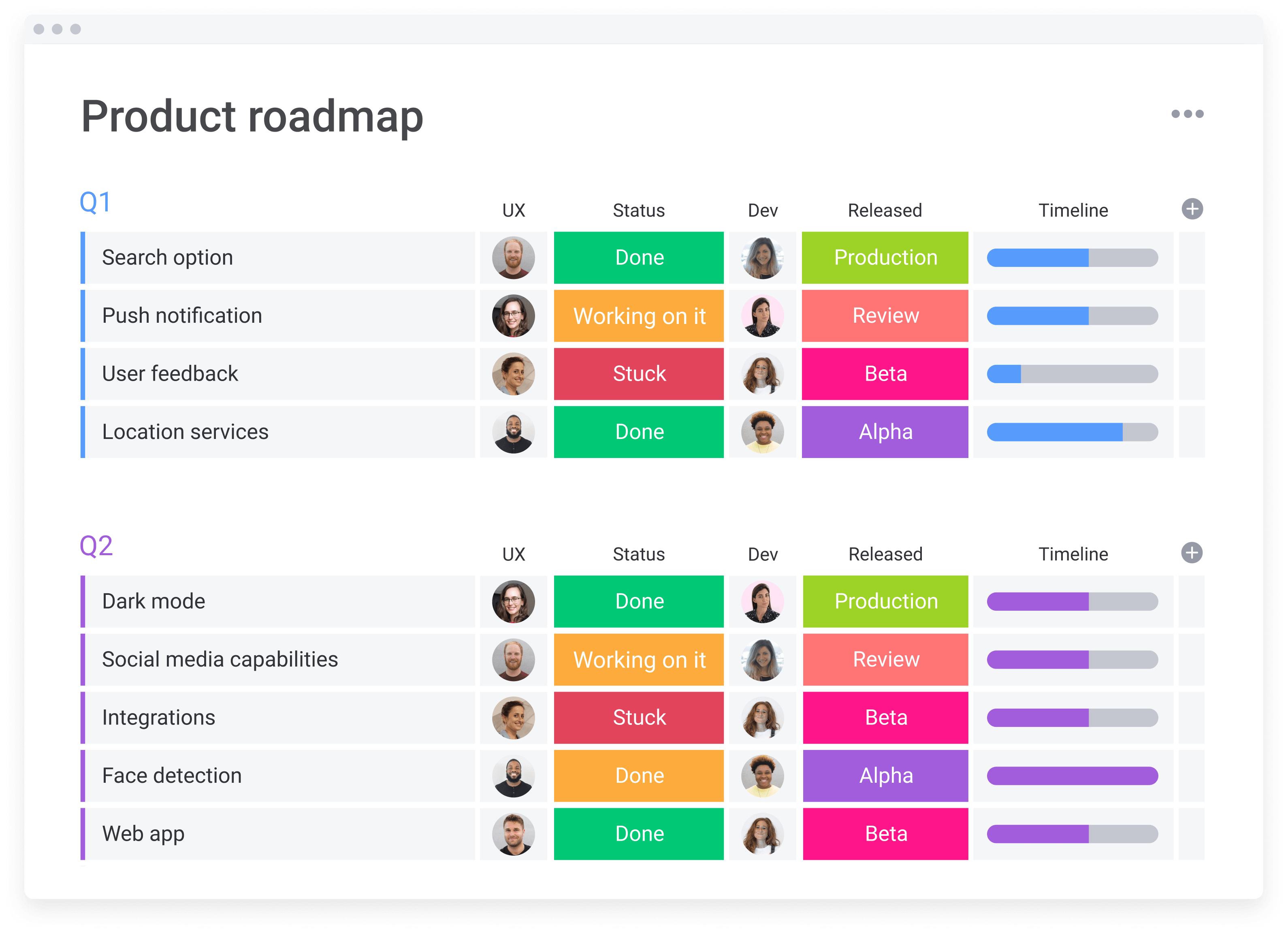 Product roadmap
Create a visual timeline of planned releases and Understand where things stand with each feature at a glance.
Manage any project, your way
Start your free trial today | No credit card needed