#1 The Basics
Create and customize boards
Learn how create and customize boards to organize and manage all your work with monday.com.
💡 Manage anything with monday.com
monday.com is a work management tool that helps you plan, track and organize all your work in one place.

What makes us different? Anyone in any industry can manage every process with monday.com — it's totally customizable! We strongly believe that software should work for you, not the other way around and that's why you choose how to set up your boards to fit your needs.
Boards are workspaces where you organize stuff. They're totally customizable so you can use them for anything. There are infinite things you manage with your boards—tasks, clients, budgets, HR processes, projects, content calendar, production processes—everthing is possible! But just add one board to get started (you can add more later!)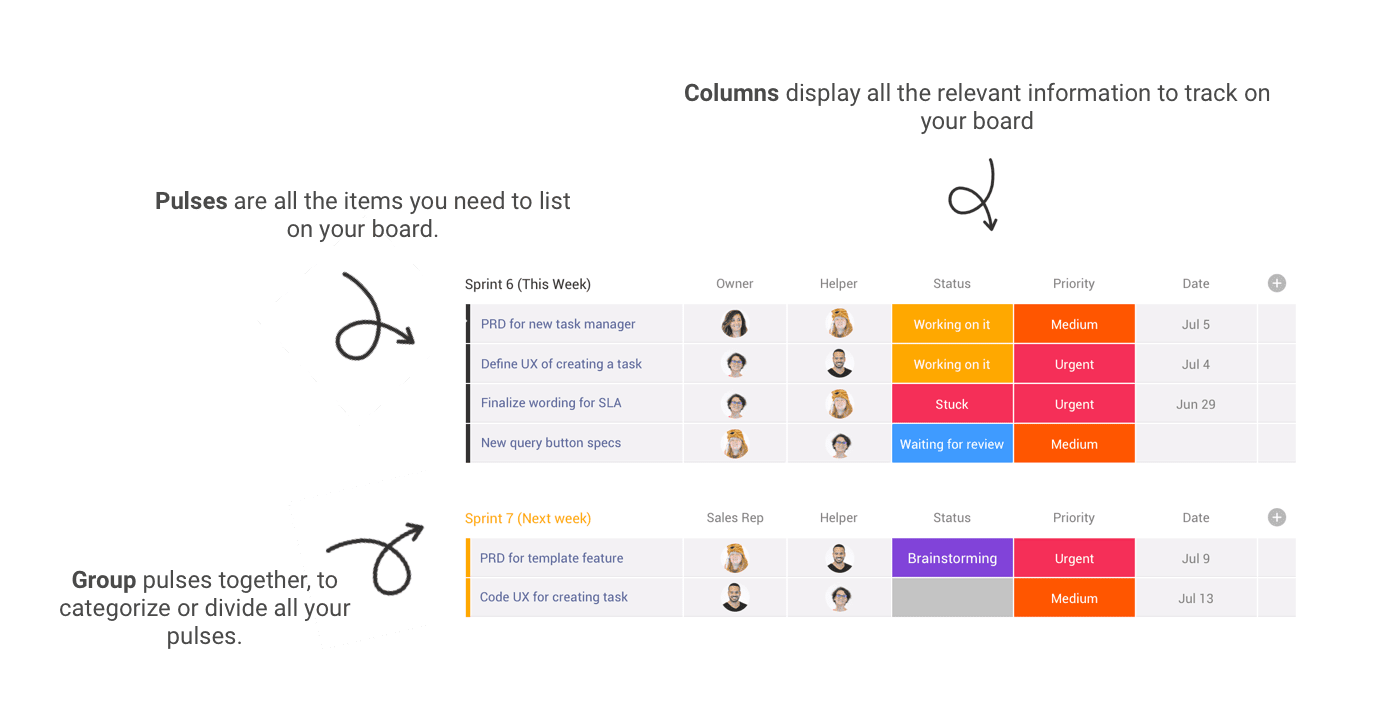 Adding columns is the next step to tailoring the board to your needs. The columns give you the power to add all types of information and each column does something different. Columns help you display information visually, organize and track everything, with more than 20 to choose from.

Once you add columns to your board, you'll understand the unlimited potential of monday.com!
The most flexible column! Use it for tracking items in your board, to categorize or show priority.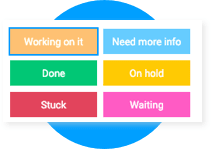 Add dates to the items in your board. Great for deadlines, project timelines, post scheduling and appointments!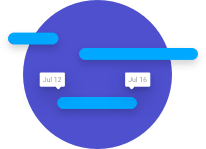 Show visually who is responsible by assigning a team member to every pulse.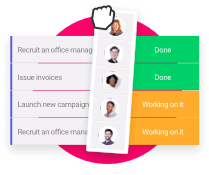 Add numbers to your boards like costs, budgets or estimations of time.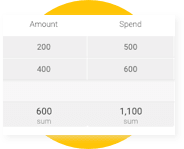 Team members can record time spent on each item on the board with this simple to use tracker!
20+ columns in the center
From link to location, creation log to formula, team, rating and votes, all the power is at your fingertips.

⭐️ Templates— a great starting point
Check out the templates center, where you'll find boards which successfully helped our users, across multiple industries and use cases, manage their work. Get inspiration to build your own board or choose a template and start customizing it to fit your needs.

From a project tracking board to team task board, lead management, CRM, recruitment, property management and so much more—this is the best way to get started!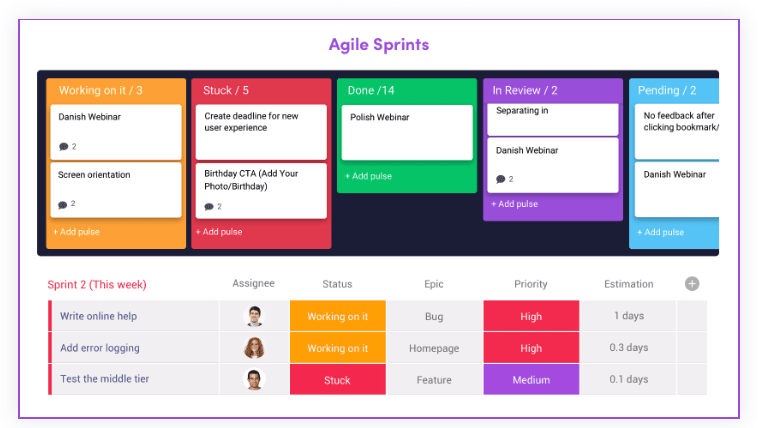 Let's continue—Learn all about collaborating and communicating with your team or take a break from reading to watch some webinars or videos.