close deals faster
The sales CRM your team needs to close deals faster
monday.com helps you efficiently manage all your leads, customer relationships, sales pipeline, and tasks in one place so you can focus on closing the deals and not other things around.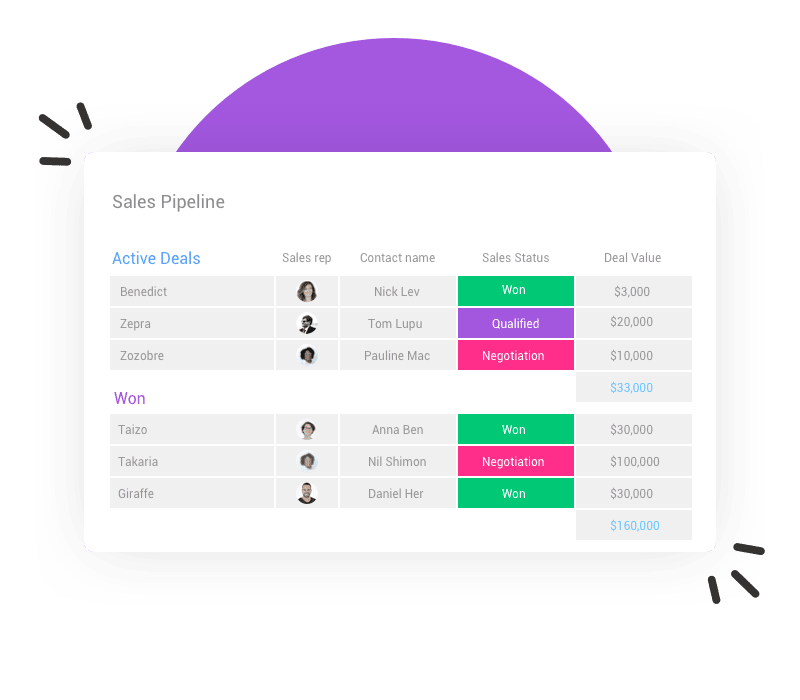 A simple sales CRM to manage your sales that your team will want to use
Customize to fit your sales workflow
Start with a template and adjust it to your specific sales workflows and needs
See at a glance where things stand
With colorful views, you'll always know where all your deals stand and what you should do next
Manage everything in one place
With monday.com, you can organize all your work, whether it's contacts, leads, opportunities, or projects. Collaborate with your team members in context so that everyone is aligned, knows where things stand and what they should do to move work forward.
Contact management
Save all your contacts data and activities
Capture all the calls, emails, and meetings you had with contacts so that it will be accessible when needed.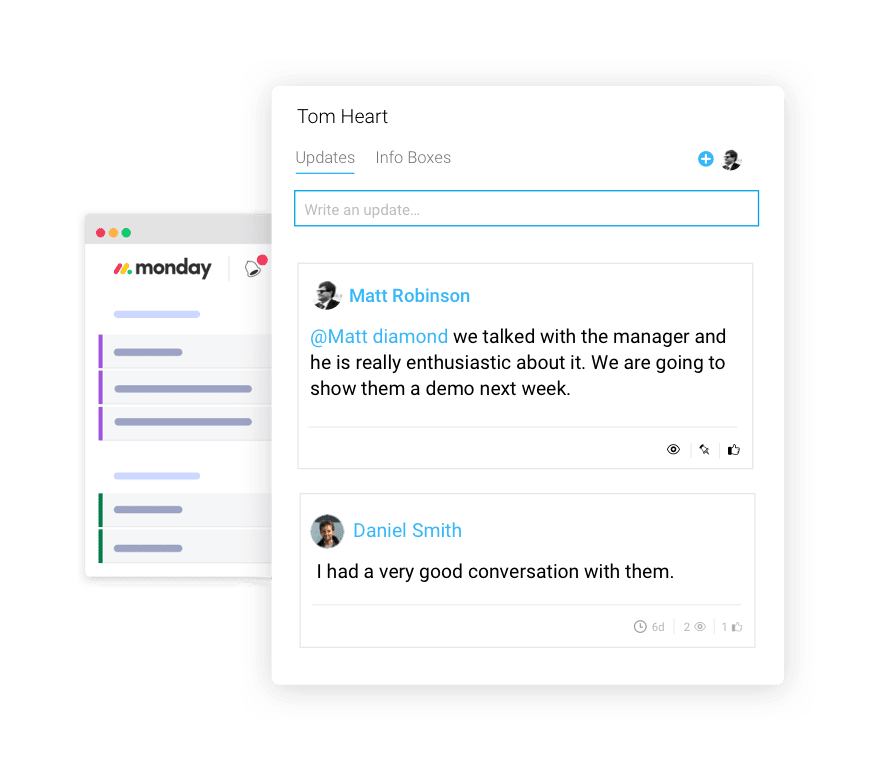 Meet deadlines
Stay on top of your deadlines and never drop the ball
See at a glance what you should do next in order to close your deals. See which tasks should be done today, which should be done soon and which are overdue.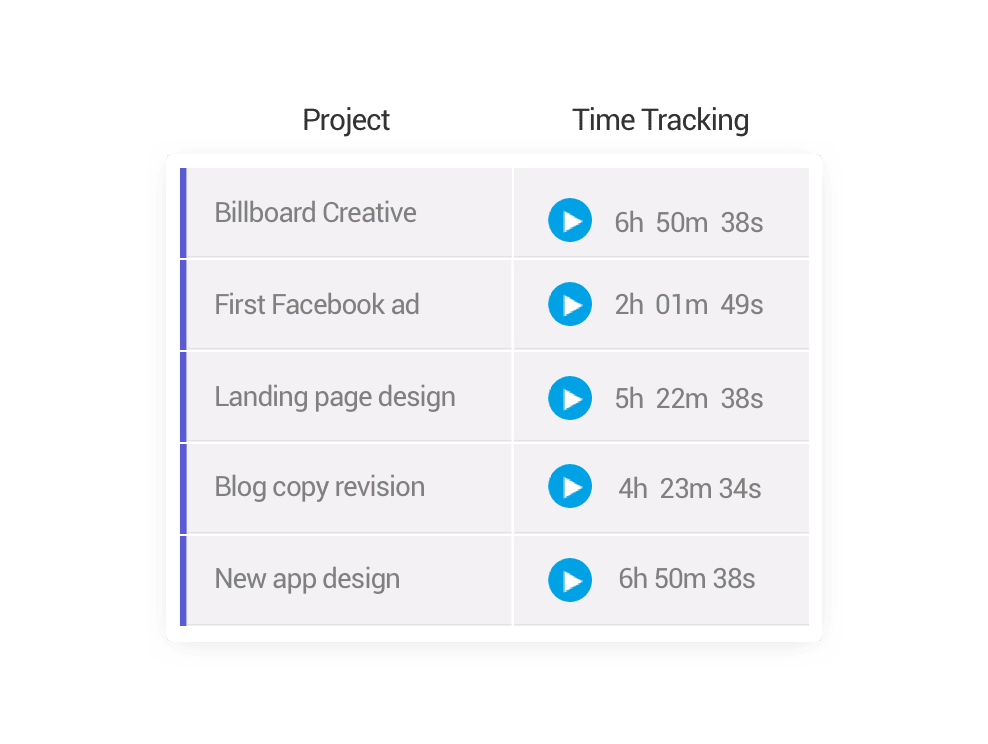 Local time
Call your leads in the best time for them
Know when is the best time to call your leads by using our local time column. It will show you if it's a day or a night in the local time of your lead.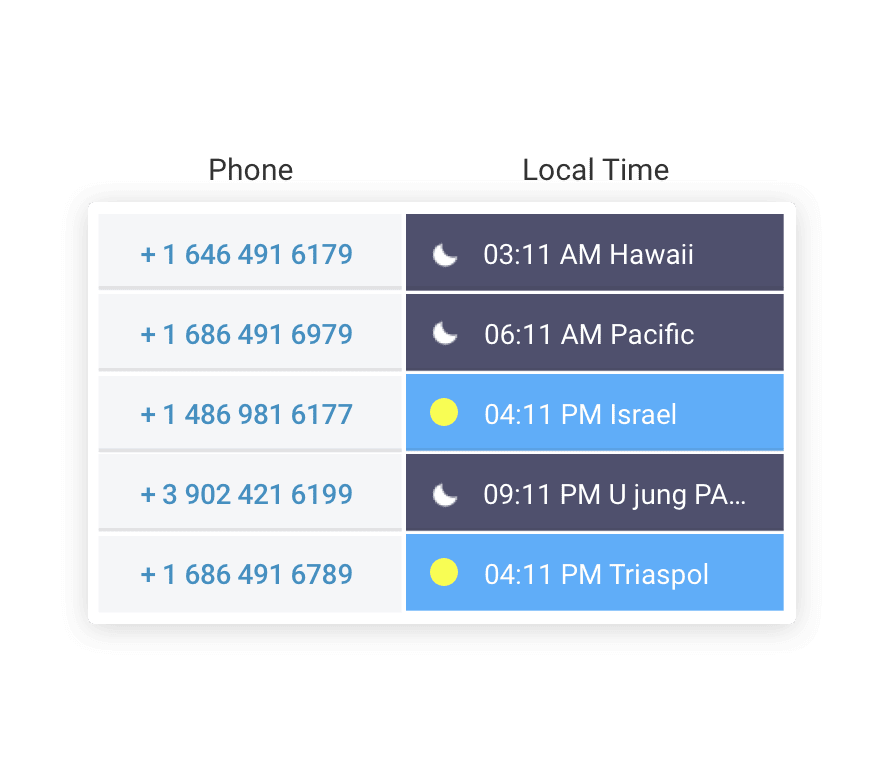 Reports
Choose the best view to track your sales progress. You can view how many deals are in each stage, how many deals each sales representative has, or any other report that will help you work better.
Stories from our community
A new way to manage your sales.
Start your 14-day free trial