Bynder & monday.com integration
Streamline your marketing workflows on one platform
Access the right files every time by connecting your digital assets from Bynder to your marketing workflows on monday.com Work OS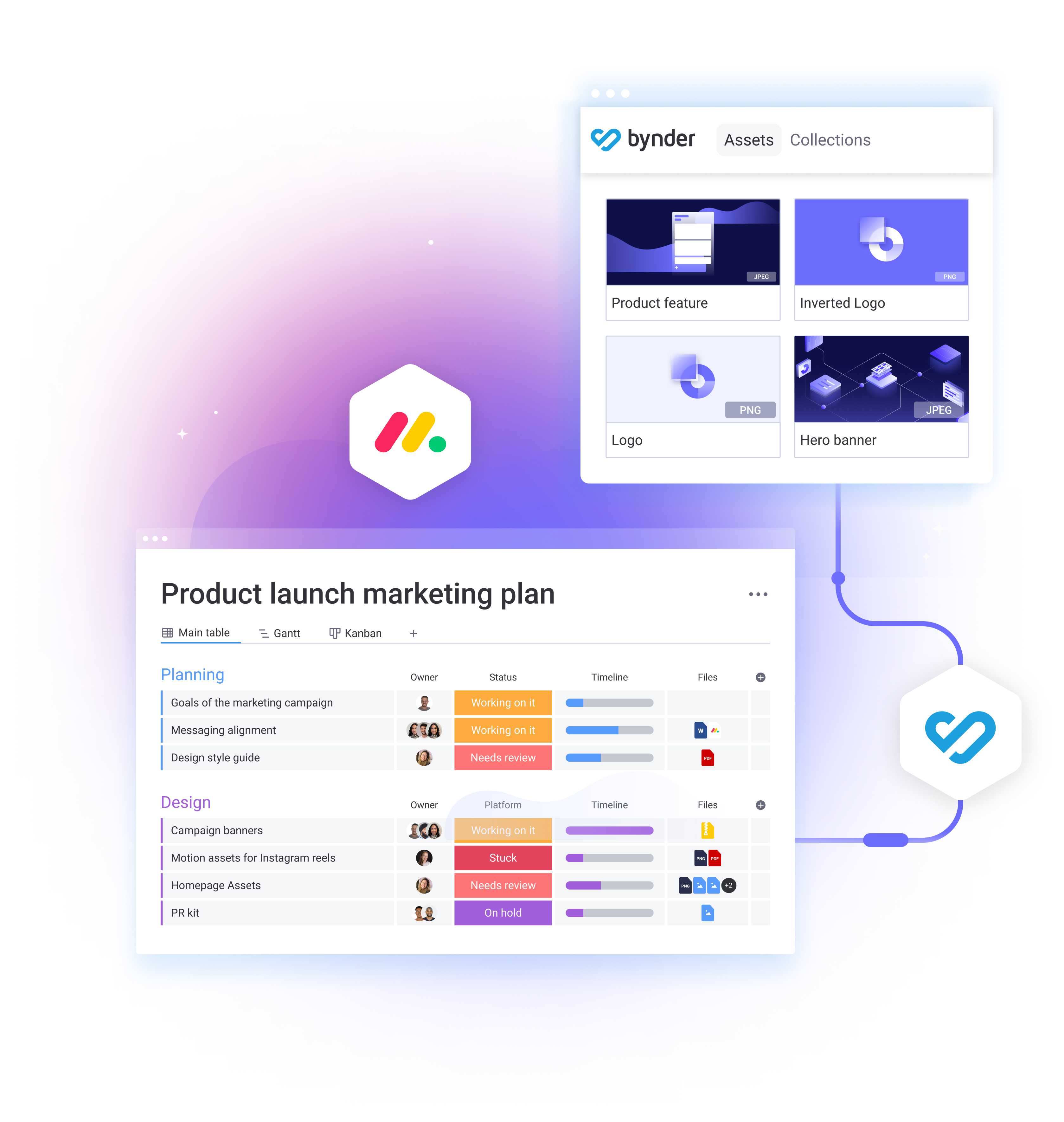 monday.com's intuitive and inclusive Work OS connects marketing execs to the data that matters and marketing teams to the entire organization— making work move faster and impact easy to measure. Connect your marketing teams, workflow, data, and tools all in one place.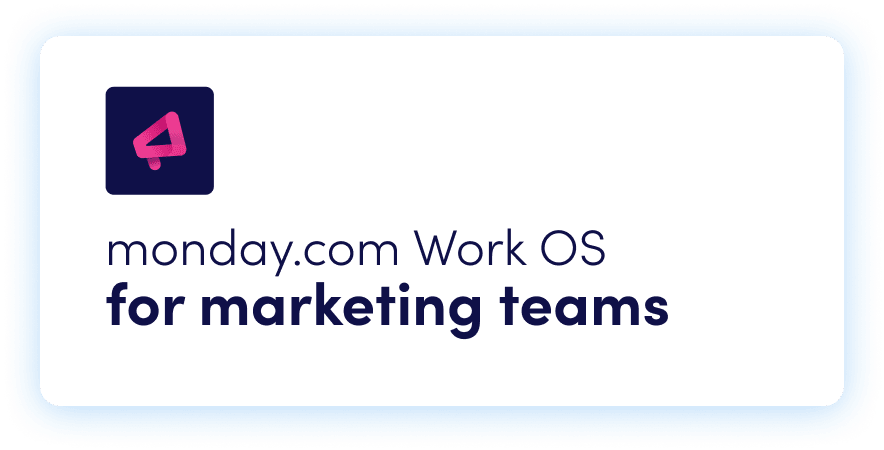 Seamlessly integrate your Bynder DAM platform with monday.com Work OS
Connect brand visuals across all of your marketing workflows and integrated campaigns by centralizing your digital assets on one intuitive platform.
Streamline the publishing process
Find, access, and interact with all of your creative assets in the context of your marketing workflows on monday.com, while ensuring all information passes effortlessly through stakeholders.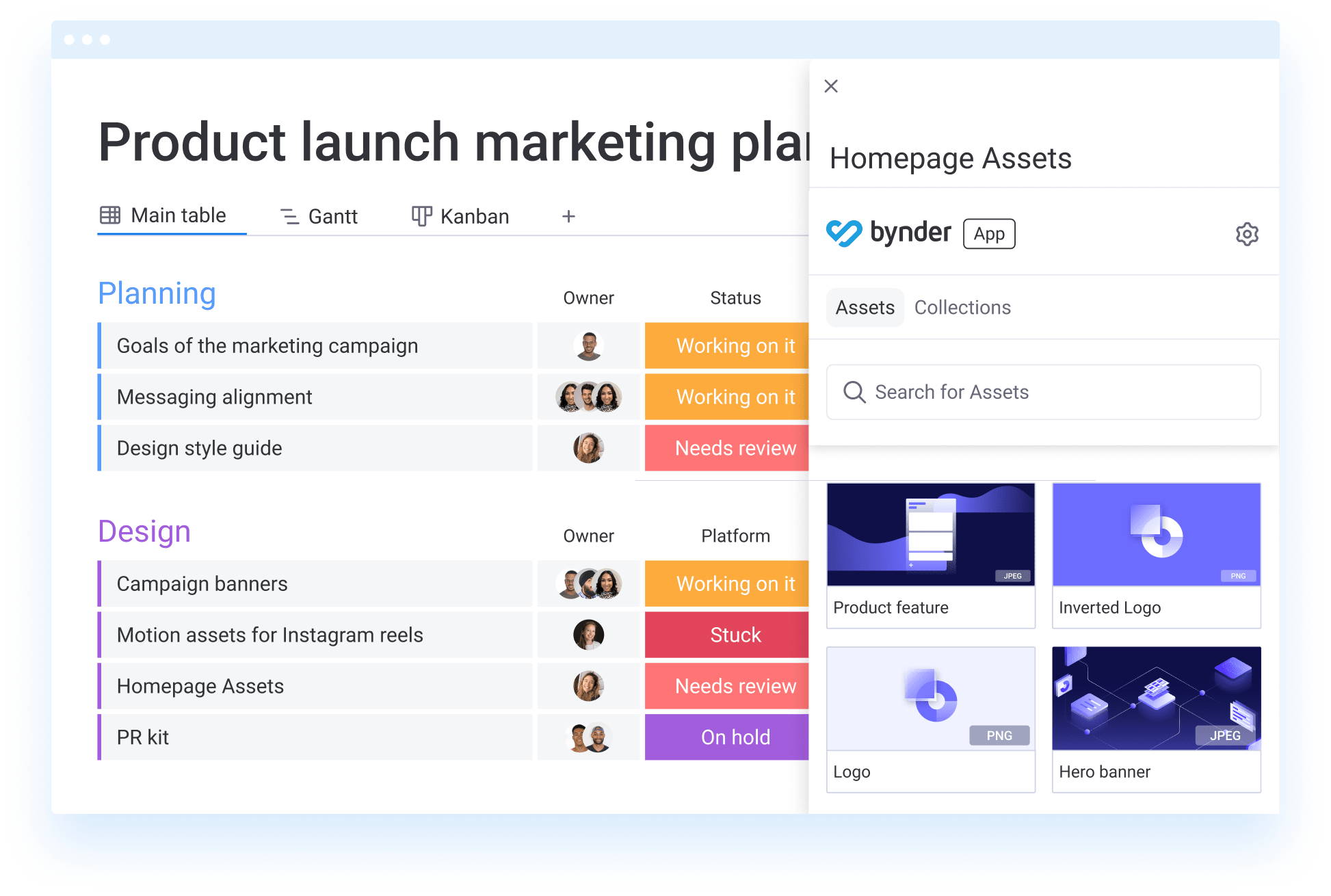 Keep your entire marketing workflow on one platform
Minimize time spent switching between systems by running everything on monday.com. Find and share Bynder assets directly within your monday.com board and upload assets from monday.com directly to Bynder.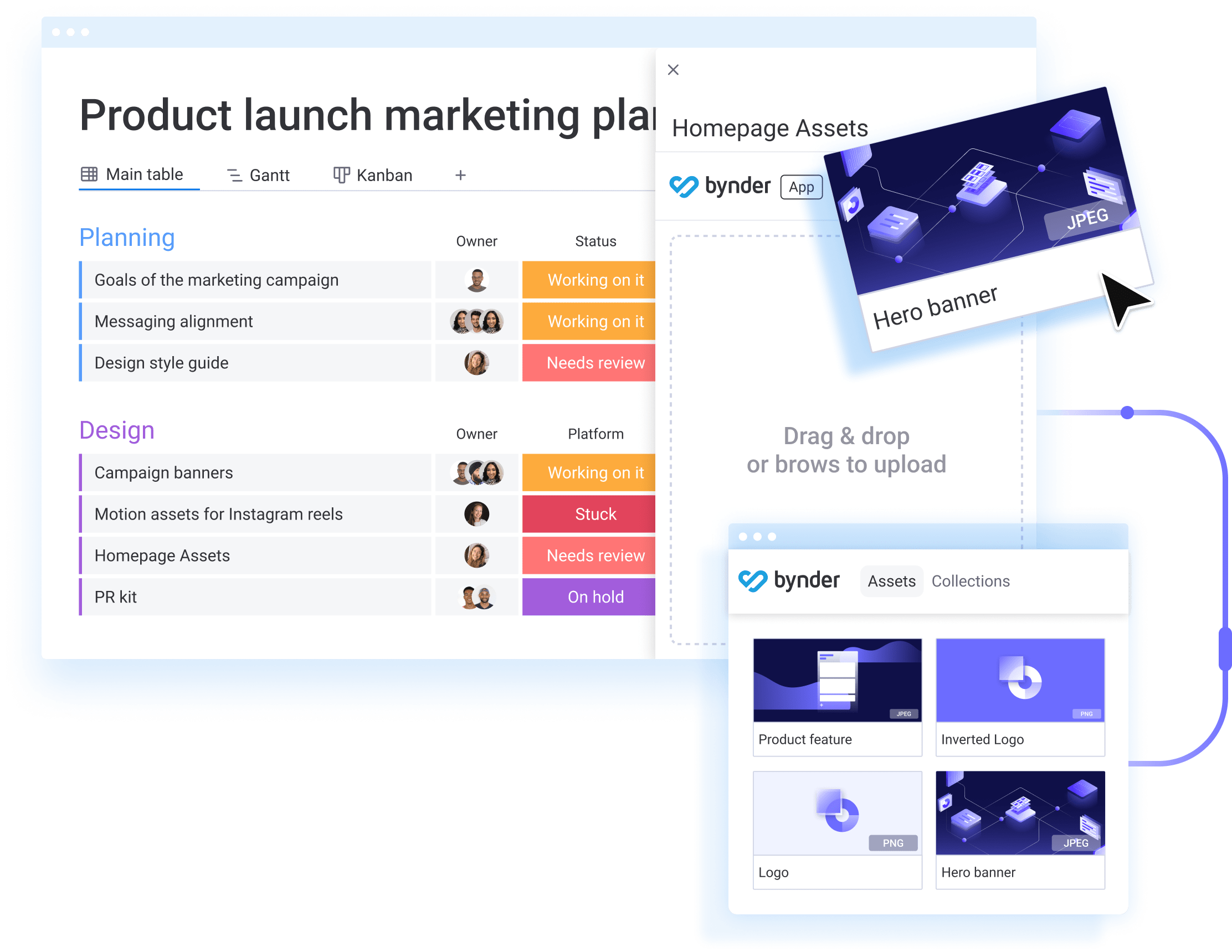 Maintain brand consistency
Ensure all of your assets come from one source and are updated in real-time across all of your workflows and marketing activities.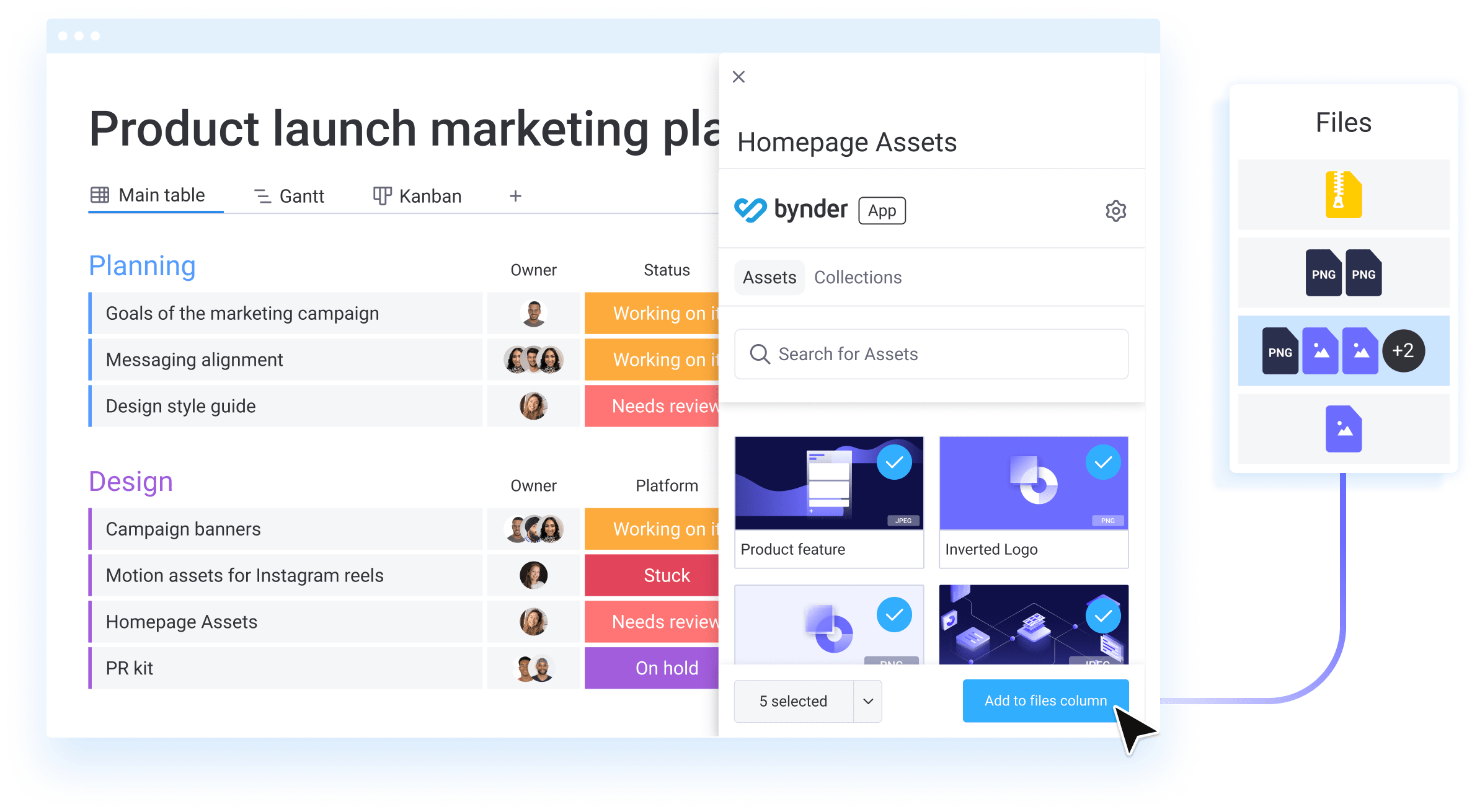 Easily follow feedback and versioning
Enable stakeholders to comment directly on assets, provide feedback, and easily follow annotations, comments, and versioning as you improve your marketing campaigns.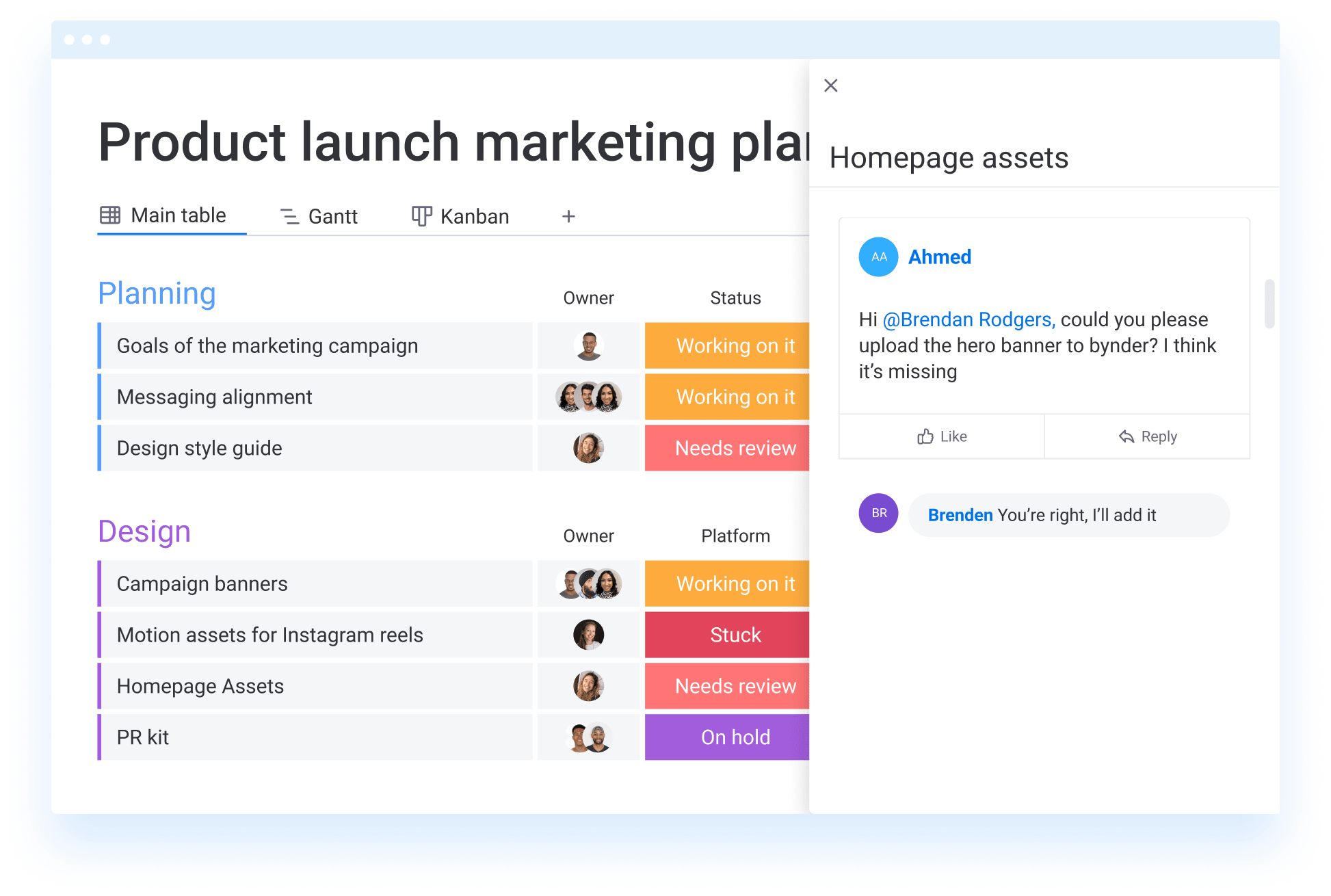 Measure the success of your marketing assets
Gain the visibility you need on the success of your creative assets within campaigns by tracking data, A/B testing, and more with monday.com boards and dashboards.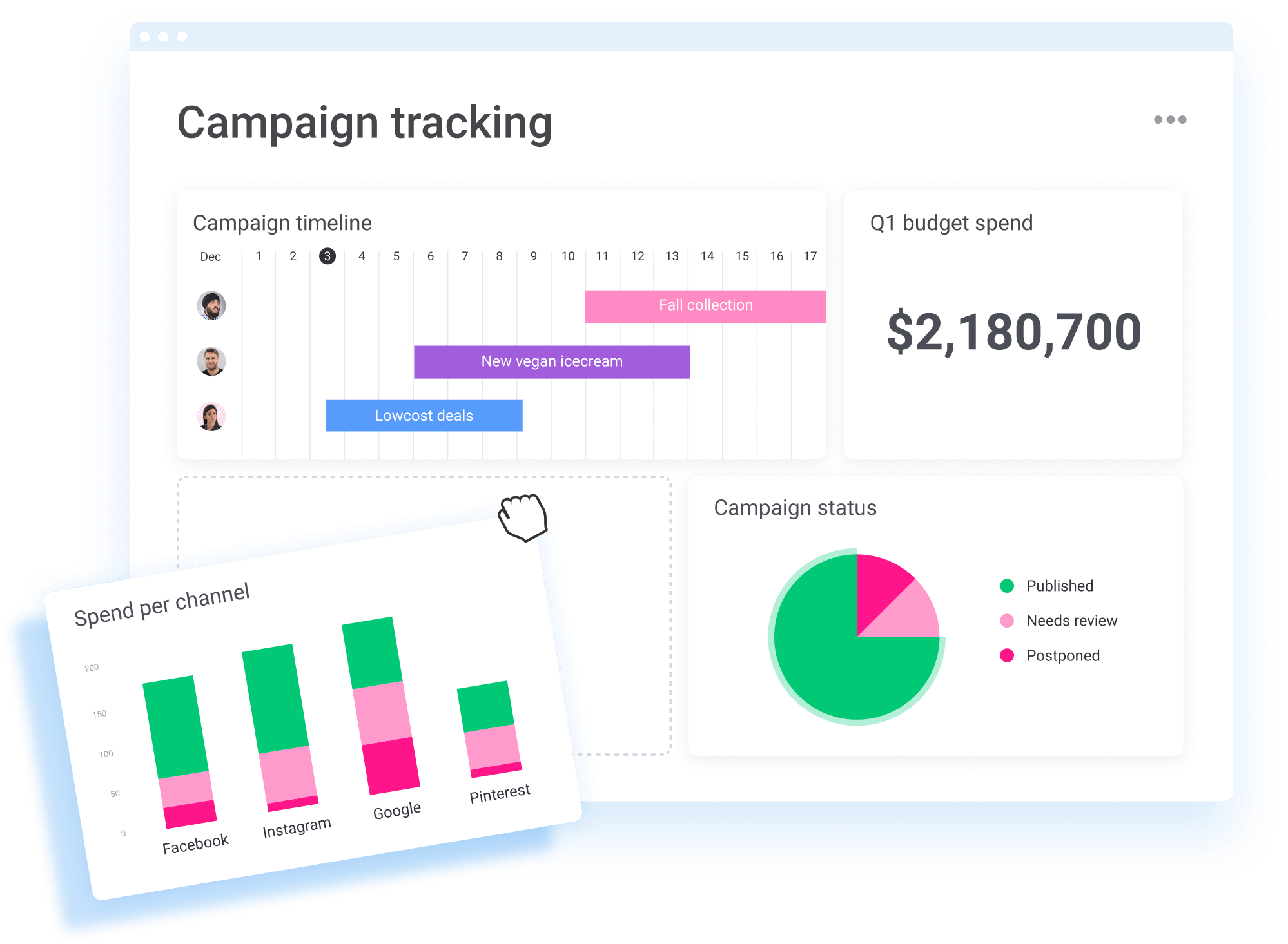 No more running campaigns and marketing activities across multiple different platforms

No more lack of direct visibility into campaign assets

No more wasted time uploading multiple assets for each campaign

No more working with outdated assets
Make the most out of your marketing on one platform
Integrate monday.com with Bynder and other existing systems to create one unified workspace.

Run your marketing activities on one easy-to-use platform with the monday.com and Bynder integration