A new way to manage your academic life.
What will you be managing with monday.com?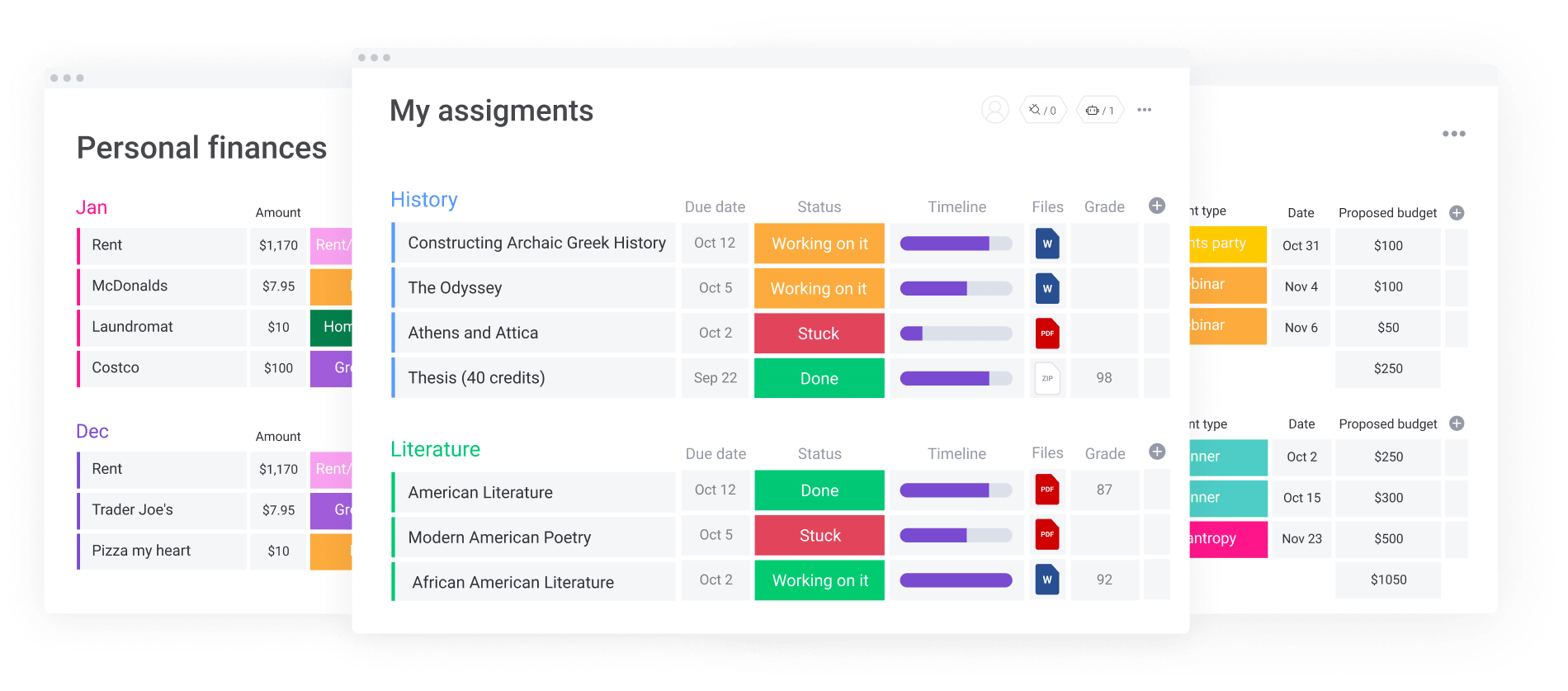 Designed to fit your needs
Whether you're tracking class requirements, grades, cross-departmental projects or extracurricular activities, monday.com is fully customizable so that you and your peers can get started instantly.
Educational continuity from anywhere
monday.com is your game-changing collaborative space where you can manage any project, assignment or class, from anywhere.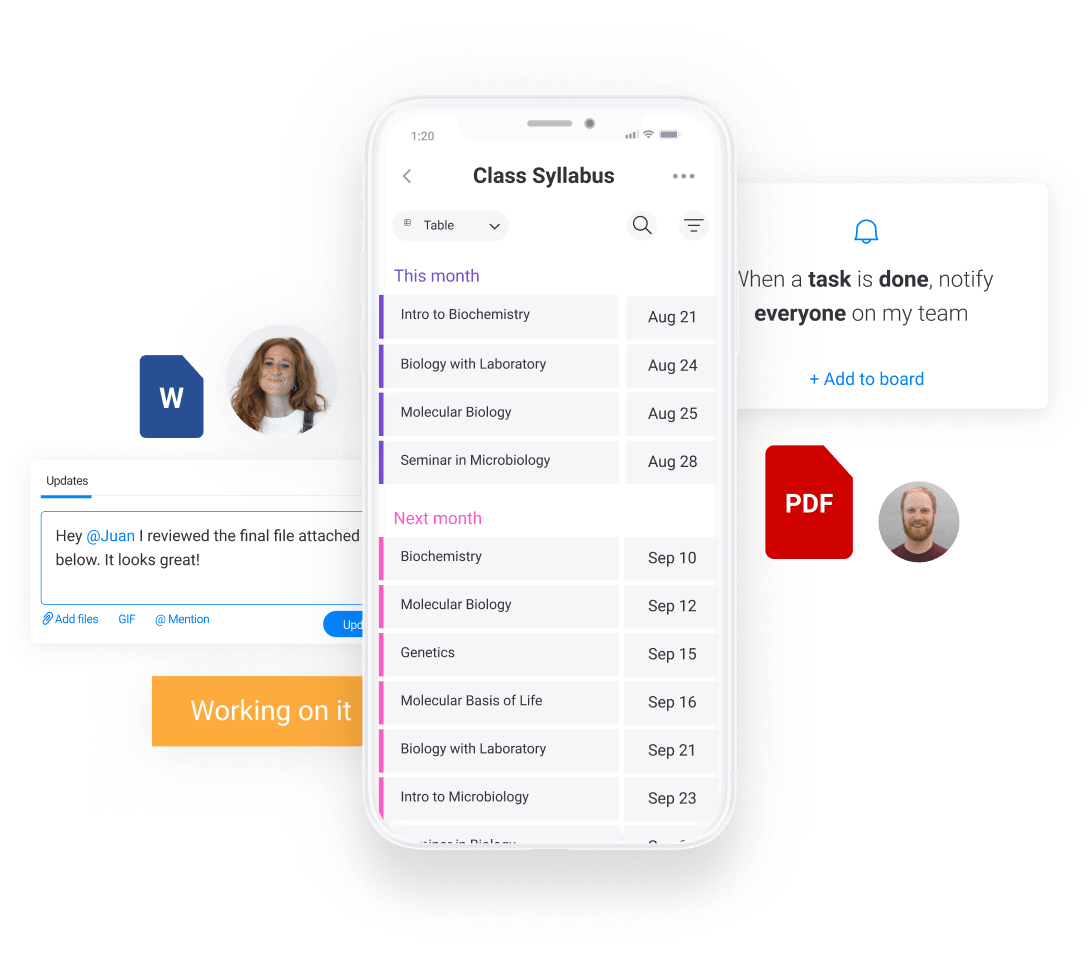 Hit the ground running with ready-to-go templates
You'll be amazed at how simple it is to get started,
even when learning or teaching remotely.
Get advice from the experts on remote learning
Looking for tips and tricks, stories from our users, best practices, and more? We've got you covered.
College life made easy with monday.com