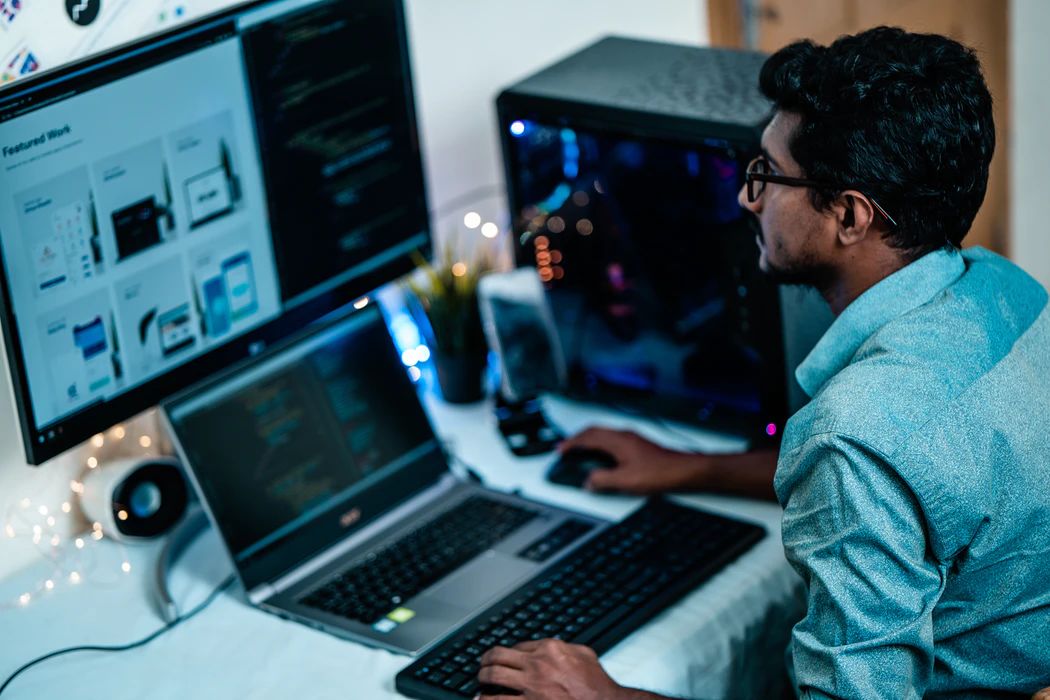 Free project management software: Your 3 best options
They say the best things in life are free — but chances are none of the people saying that have ever been project managers.
If you want to finish your project on-time, on-budget, and with a happy team intact, you've got to make sure you've got the best possible tools to get the job done. That means you need to invest in project management software.
If you're new to the world of project management, you might be hesitant to dive into the deep end and shell out big money to subscribe to some project management platform you've never even heard of.
But while project management tools vary in price, remember that you will usually get what you pay for.
In the interest of fairness, we'll walk you through a few of our favorite free project management tools and point out the key factors you should consider.
What is project management software?
Before we start ranting and raving about the best free project management solutions, it's worth taking a step back and explaining what we actually mean when we're talking about project management software.
Project management software is a type of software tool that's used for project planning, scheduling, and resource management pertaining to a project.
These software tools enable project managers and their teams to keep a close eye on their project timeline while keeping costs down and ensuring that quality management is as easy as humanly possible.
Why's project management software important?
Because the numbers don't lie.
According to the Project Management Institute (PMI), 77% of teams that use project management software meet their project goals (compared to just 56% of teams blindly soldiering on without a project management tool).
Want more proof? Teams with a project management solution only fail 11% of the time.
Managing complex projects without software can't be fun, seeing as teams without a project management tool fail 21% of the time.
Tough break, guys.
Translation: if you want your project to succeed — and you want to tick all the right boxes — your team needs good project management software.
What is the best free project management software?
Okay, so there are plenty of project management software solutions out there for you to choose from.
In fact, there are too many — and some are way better than others. That's why trying to navigate the winners and losers can be pretty tricky.
Most project management platforms are subscription-based, and they're priced to match the number of bells and whistles you get with each solution.
But sometimes, due to certain constraints, it makes sense to accept stripped back functionality and a few less features to keep costs down.
Here are a few solid alternatives with a free plan you might want to try.
Asana
While Asana isn't 100% free,  they do offer a freemium project management solution.
Asana is a Kanban-focused solution, which just means that it uses lean visual workflows so that every task is represented by a card.  Their Free Plan is a slightly stripped back version of what you'd get as a paying customer, but you still get some quality basic features.
Free plan features:
Create unlimited tasks and assign tasks to team members.
Onboard up to 15 users (monday.com's Basic plan lets you give unlimited users access to tasks or files).
Asana is available as an iOS or Android app (just like monday.com).
Want to check out more free project management software? Check out our complete guide to project management software platforms.
Google Tables
If you're an Android addict, you may be wondering: does Google have a free project management tool?
If you'd have asked us a few months ago, that'd be a hard pass. But now, Google has launched its own handy dandy tool, which is called "Tables."
Tables focuses on simplicity and automations. It lets you quickly automate recurring tasks like triggering emails, updating project statuses or sending reports to team members.
With Tables, you've got 2 options to choose from: a free package or a paid plan that's priced based on how many users you've got.
Free plan features
Unlimited project collaborators and workspaces (just like monday.com)
10,000 rows per table
10 GB attachments per table
5,000 actions per table (per month)
12 week change history
20 forms and bots per table
Above all else, Tables positions itself as an easy task management tool.
Microsoft Lists
Microsoft Lists is part of the Microsoft 365 collection of work management apps.
As you might have figured out on your own, it's list-based.
Lists is sort of like a scaled-back, free version of Microsoft Project — or more accurately, it's free as long as you've got Office 365.
Users can build and enjoy team collaboration on a project task list using a template, and it can sync with a number of other Microsoft apps.
Features
Customizable views (just like monday.com)
Programmable rules and alerts (just like monday.com)
Enterprise-level security (just like…you see where we're going with this, right?)
Pre-made list templates
Integrations with other Microsoft 365 products (monday.com offers 70+ Integrations that go way beyond the realm of Microsoft)
What's the best project management software overall?
Come on, we're obviously going to say monday.com.
But bear with us, because we're happy to explain exactly why.
monday.com is a Work OS that's designed to help you shape team workflows that adjusts according to the shifting needs of your team and project, or process. It also automates manual tasks, integrates with external tools, offers different views to analyze your data, and so much more.
The Work OS enables collaboration within your team — whether they are working remotely or at the same pod — with real-time updates to create transparency.
monday.com guarantees that you're always in the loop when it comes to your team's projects, workload, progress, and outcome.
With over 100,000 teams using monday.com, the proof is in the numbers.
But hey, let's seal the deal, shall we? It's hard to settle on just one key feature, so here's a few more.
Features
Over 200 ready-made templates so that your team can get started instantly.
8+ different views for your work, including Kanban, Gantt chart, map view, and more.
70+ high-quality Integrations, so you can bring over all of the data from tools that your team is already using.
Create and share forms with your team members, clients, and other externals.
Set up an infinite number of Automations that take seconds to set up (this means you can focus less on boring manual labor, and more on getting the job done right).
An apps framework for developers that lets you create your own apps (that means you can make monday.com do literally whatever you want it to do).
IOS and Android apps.
Did we mention the best part? You can try monday.com absolutely free.
No credit card and no pressure.
It'd be kind of reckless not to try it out, huh?
Getting started
If you want to manage your team right, you've got to use project management software.
It'll help you stay on-task and within budget.
There's literally a sea of options on the table. And although there are plenty of free project management tools that look cute and shiny, you have to remember that you get the functionalities you pay for.
With these free tools or free plans, you're going to get stripped back features and minimal functionality.
That might seem like no big deal at the start of a project — but if your project roadmap shifts, you lose a pivotal team member, or have to start sharing huge documents over a shoddy cloud, you're going to wish you'd tried a project management software with more powerful capabilities.
If you want to try an all-in-one Work OS in all its glory, your best bet is to test drive monday.com with a free 2-week trial.
Lucky for you, you're already in the right place.
So, are you ready to try out the best project management software for free?