Things have been busy around here lately, but in between making the final touches on our upcoming online elevate conference and building cookie machines, our R&D team still managed to launch some amazing feature updates this week.
Let's check 'em out!
Subitems in workload
You can now see subitems in workload
Conditions in custom recipes
You can now add conditions to any custom recipe
Enterprise permission for excel export
Enterprise accounts can now define who they want to export data from boards to excel
Webhook integration
We have added a new webhook integration to the integrations store
Two-way sync: Jira and Salesforce
We have updated our integrations with Jira and Salesforce so you can now have a two way sync with monday.com
Subitems in workload
We all know that subitems are like the sprinkles on top of any project—easy to consider as a small detail but secretly holding the whole thing together. Being able to accurately plan out resources for any project means also needing subitems to be included in that picture. That's why we now have a toggle where you can select Item or Subitem setting to get a bigger, more accurate view of the resources involved at every level of you project.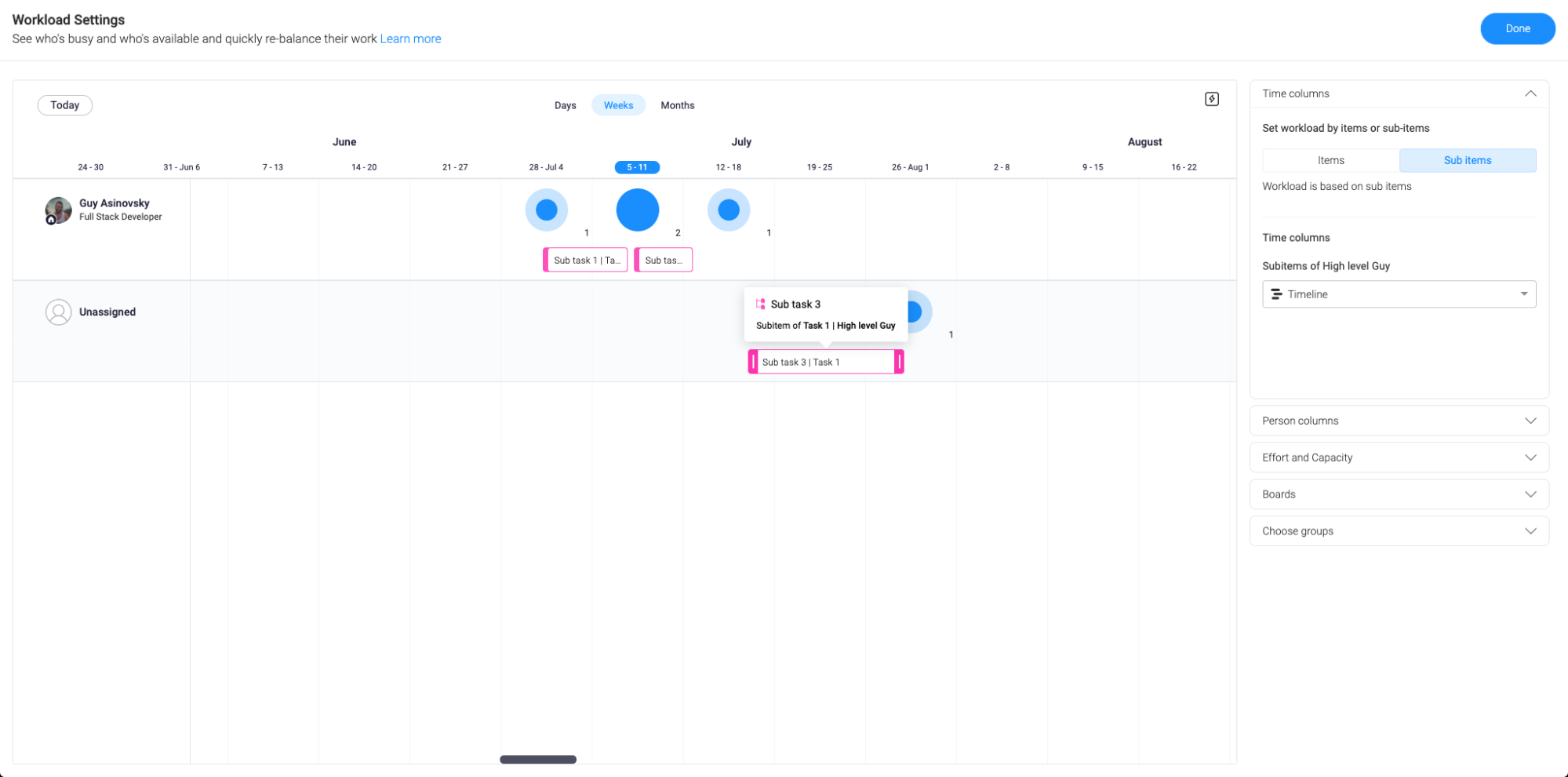 Conditions in custom recipes
You can now take your recipe customization to the next level with "and" conditions in your recipes!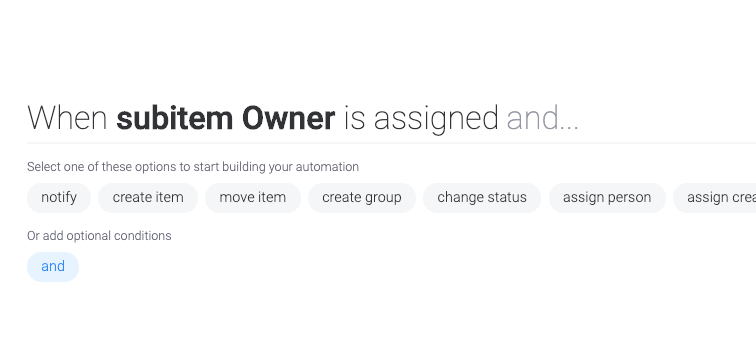 Enterprise permission for excel export 
The ability to decide who has permission to access and export data is huge for most Enterprise companies. We've added the ability to define who can export data from boards to excel, so you can make sure your data stays where you want it.
Webhook integration
This new webhook integration allows you to receive a custom API request with the event details every time an item name is changed. That means you can always stay informed with the activity on your board.
Two-way sync: Jira and Salesforce 
The new Jira recipe allows two-way mapping of your data from monday.com to Jira and Jira back to monday.com.
The new Salesforce integration available to Enterprise accounts enables the creation or update of any object in Salesforce whenever an item is created or updated on monday's side.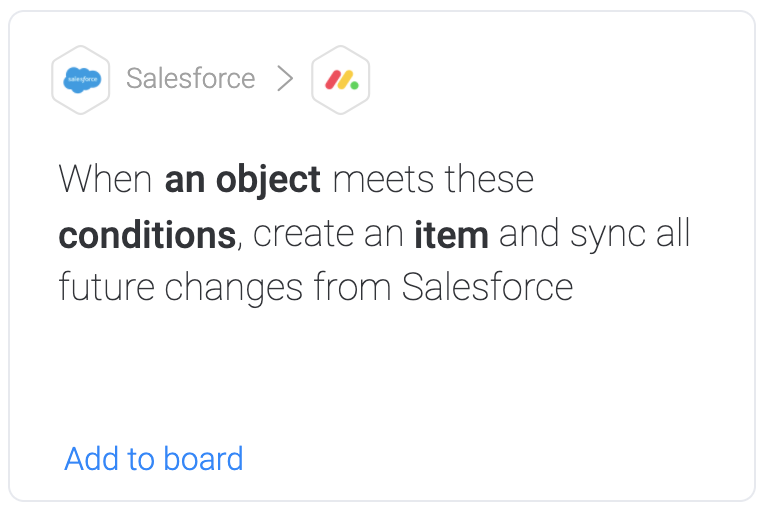 We love giving you guys the round up of new features weekly, but if you want the full story and a sneak peek at our full product roadmap… a blog simply won't do. Register for our elevate no limits, our online conference to get all the juicy stuff that we can't fit in a blog.